By Kylie Purcell. Originally published at ValueWalk.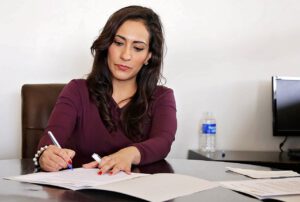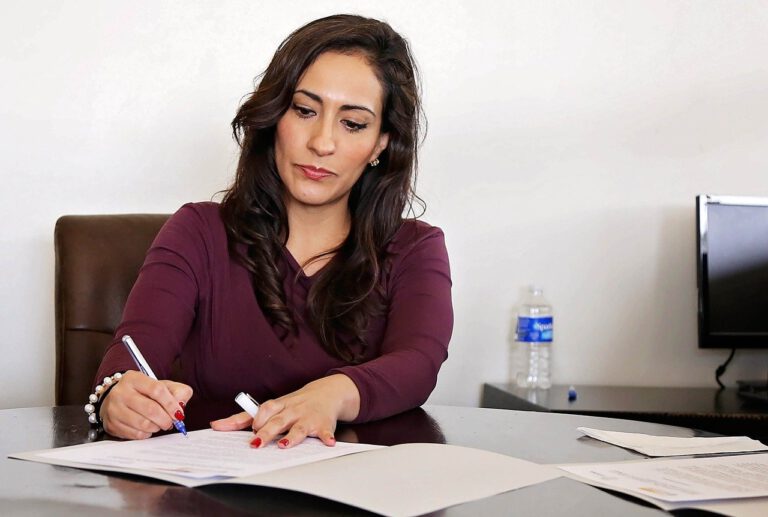 Despite being a finance journalist, it took me years to finally take the plunge and buy my first stocks. Writing about the markets is one thing. Actually investing? Seemed risky.
Q4 2021 hedge fund letters, conferences and more
The other side of it was that Wall Street just didn't look like something I was supposed to be a part of – from the color choices and imagery to the "BTFD" wording.
There's no question. It's a world that has been built for men by men, right the way through from Robinhood to Goldman Sachs.
Stylistic decisions aside, women also tend to approach investing in a different way to men. Before getting into a debate over which approach is better, let's put it to rest. Several studies show that women typically outperform men on average over long and short time frames.
These include a 17-year study by UNSW of traders in Finland, a 10-year study from online brokerage Fidelity and a 6-year study by Berkeley. Fidelity found its female customers raked in higher earnings than men by 0.4 percentage points when including fees. A similar Berkeley study found a 1 percentage point disparity each year.
So what are women doing that is so different? Men, take heed.
Long-Term Investing
Women on average tend to trade less frequently than men and prefer a longer-term investment strategy, data from online brokerages and surveys suggest.
Meanwhile, male investors are more likely to try to time the market and trade actively, according to trading data from Australian brokerage firm nabtrade.
A Finder survey of retail investors showed similar results, with female investors saying they were more likely to invest passively through ETFs or micro-investing apps rather than by trading stocks or cryptocurrencies.
Just 6% of women said they traded on a daily basis compared to 16% of men. And more men (42% vs 32%) said they attempted to follow the "buy low and sell high" strategy of getting in and selling out at the right time.
The preference of investing for the long term often pays off. Numerous studies – including one by Warren Buffet himself – have shown that a long-term investment approach where you buy and then hold good quality companies or ETFs for a long time has a good chance of beating the active approach, particularly when fees are included.
Avoid High-Risk Investments
Whatever the psychological factors are, women are shown to be much less likely to invest in riskier assets such as penny stocks, forex or speculative cryptocurrencies.
A recent Finder survey found more women in the US preferred assets perceived as less risky, with 37% of women favouring cash as the top asset for 2022 compared with 30% of men. Meanwhile 21% of men backed stocks and 16% cryptocurrencies compared to 15% (stocks) and 12% of women.
A survey from robo advisor Stockspot also found that 41% of its male clients were comfortable taking on more risk for the chance at higher returns compared to 27% of female clients.
This attitude towards risk plays out in the types of assets they pick. Data from online brokerage nabtrade showed male customers, especially younger men, tended to trade smaller, more volatile stocks while women preferred larger, blue chip stocks.
This is apparently even more the case when men feel more confident. A study from the University of Florida found men who believe they are highly capable are more likely to take big financial risks than women investors who have the same confidence.
Although risk-taking is an unavoidable part of investing, taking bigger risks or using leverage to amplify gains is also more likely to net substantial losses.
They're More Careful
Women appear to be more considerate about what they're investing in, do more research and are less likely to make a hasty decision.
In a recent survey, a greater percentage of men showed they were willing to invest in something even if they didn't have much faith in it. A survey found 52% of gen Z men in Australia invest in cryptocurrency, but only 46% actually think it's a good investment.
Meanwhile, the opposite is true of women, with 36% of women believing cryptocurrency is a good investment compared to just the 22% who actually own any.
Women are also less likely to get taken in by market volatility or hyped up stocks, according to UNSW professor Peter Swan who co-authored the research paper "The Gender Face-Off: Do Females Come Out on Top in Terms of Trading Performance?"
Swan pointed to evidence that women tend to be more skeptical of "pumped-up" investments and instead were more likely to buy stocks when prices had fallen than when they were rising.
The Confidence Factor
While the industry is changing quickly and catering to more women, a few things remain the same. Men still invest more than women and retire with more money in the bank.
Women on average have about half the amount of money invested in the stock market than men do ($10,700 vs $22,500), according to Finder Australia.
So if women are on average doing all the right things, what's holding us back?
While we often try to look for differences, the truth of it is that men and women get relatively similar returns (outperformance is usually by a slim margin in studies), have similar levels of knowledge and tend to favour the same assets over others.
The problem is too few women invest at all. In Australia, nearly half of men (44%) are invested in the stock market compared to just one quarter of women (Finder).
One part of this is that women are earning a lot less than men on average around the world. This makes sense. With less income, there's simply less money that can be invested in riskier assets outside of savings.
The other important difference comes down to confidence. Just as women are less likely to invest in riskier speculative assets, they're also less likely to invest at all.
Men are more likely than women to believe they're "great" with money (26% vs 18%) and have never made any money mistakes.
At the same time, women are often proven to have the same or higher levels of knowledge about finances. On a recent Finder quiz on Bitcoin, women scored higher than men, even as they were less likely to invest in it.
With fewer women investing, they've not enjoyed the same financial growth that men have through the compounding effect of the stock market. And many are left in a more vulnerable financial position on average, especially at retirement.
The great news is we know that women make great investors and have good knowledge. Barriers remain, but it's great to see a lot of these changing for the better, from the products being marketed to us to the faces on our screens.
---
About the author
Kylie Purcell is the investments editor at Finder, specialising in investment products from online brokers to robo-advisors and ETFs. She has a background in business and finance content with her work featured on sites including Yahoo Finance, Sky Business, SBS, CTGN and the Adviser Magazine. Kylie has a Masters in International Journalism and a Graduate Diploma in Economics. She is currently working towards ASIC RG146 compliance certificates for Financial Advice and Securities and Managed Investments. When she's not writing about the markets you can find her demoing the latest trading app.
Updated on
Sign up for ValueWalk's free newsletter here.
Do you know someone who would benefit from this information? We can send your friend a strictly confidential, one-time email telling them about this information. Your privacy and your friend's privacy is your business... no spam!
Click here and tell a friend!