By Anna Peel. Originally published at ValueWalk.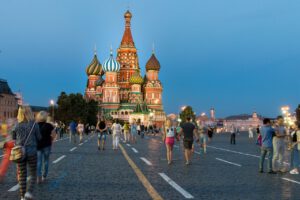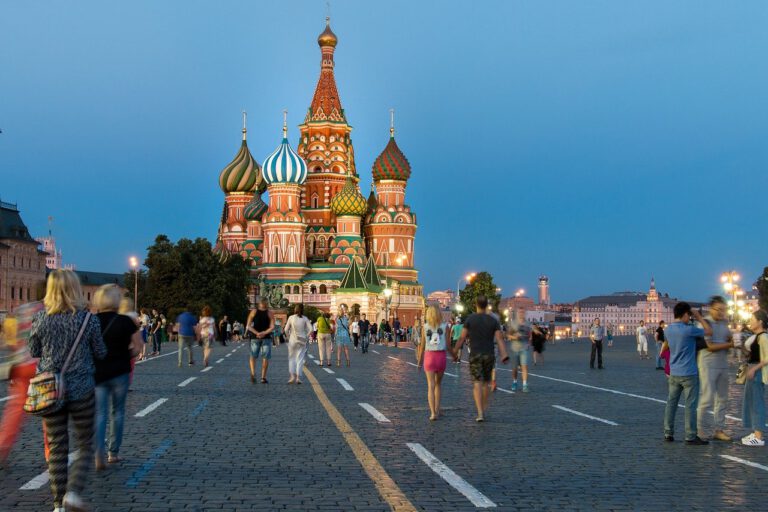 Russia blamed for conflict by most of the world
Opinions in Brazil, South Africa, Turkey in close alignment with the West
United States sees much greater division of attitudes compared to Europe
Russia's reputation plummets by 19% globally compared to last year
Ukraine's familiarity goes up by 44% resulting in perceptions shift as the world rallies to support the nation in the face of aggression
Russia Blamed For Conflict In Ukraine
London, 14th March 2022: New research conducted in recent days by Brand Finance has found that the public in most countries around the world blame Russia for the current conflict in Ukraine, with the respondents in India and China being more supportive of the Russian position.
Q4 2021 hedge fund letters, conferences and more
Russia is blamed for the conflict in Ukraine by a majority of respondents in Japan (81%), the United Kingdom (74%), Germany (67%), France (64%), Brazil (63%), and the United States (60%). More respondents in South Africa (48%) and Turkey (42%) blame Russia than any other party. In India, although many (32%) blame Russia, more (46%) blame either USA or NATO. In China, most respondents (52%) blame the USA, with only a small minority (11%) blaming Russia.
In every surveyed nation, only a tiny proportion of respondents blame Ukraine for the invasion, between 1% to 10%. In what could be a reflection of the current highly polarised state of American politics, the only Western nation to feature a significant proportion of people who blame the USA for the conflict is the USA itself – at 22%.
Devastating Effects On The Russian Economy
David Haigh, Chairman and CEO of Brand Finance, commented:
"By invading Ukraine, Russia has undermined its ability to exert influence on the world. It is now seen as an aggressor, with the public across much of the world highly critical of its conduct. This – as much as international sanctions – will have devastating effects on the Russian economy. With its soft power shattered, Russia will find it almost impossible to attract or persuade international partners – whether in business or in diplomacy."
The research was conducted by consultancy Brand Finance on a representative sample of over 5,000 respondents in 10 countries using the methodology of the Global Soft Power Index 2022. The full findings of the study will be released tomorrow, 15th March at a conference in London, featuring former prime ministers of Belgium, Finland, and Denmark: Guy Verhofstadt, Alexander Stubb, and Helle Thorning-Schmidt, among other speakers.
Attitudes towards the conduct and response of parties during the conflict have been researched too. 61% of Chinese respondents rate Russia's conduct and response during the conflict positively compared to 13% negatively, for a net positive approval rating of +48%. India is the only other nation to give a net positive rating to Russia's conduct at +18%. In every other surveyed country – including in the developing world – the approval rating of Russia's conduct is overwhelmingly negative, ranging between -75% (Japan) and -41% (USA). Again, it is the American public opinion that is most divided – and not only among those in the Western world but also compared to Brazil (-65%), Turkey (-56%), and South Africa (-49%).
Ukraine's Conduct
The majority of respondents rate Ukraine's conduct and response during the conflict positively. Net positive approval ratings range from +23% in Brazil to +60% in the UK – the highest in the study.
Compared to the perceptions captured in the research conducted for the Global Soft Power Index 2022 in the autumn of last year, Russia's reputation has plummeted by 19% globally as a result of its invasion of Ukraine. It has suffered across all countries researched, although the drop in China (4%) and India (5%) is markedly smaller than elsewhere. At the same time, three nations from the developing world have made a complete U-turn in their opinions of Russia's influence in the world. Rather than considering Russia to have a net positive influence on the world, respondents in Brazil (-39%), South Africa (-27%), and Turkey (-19%) now consider Russia to have a net negative influence in line with the views of the respondents in Western countries.
Perceptions of Ukraine have seen a shift as a result of Russia's invasion, with familiarity increasing by an extraordinary 44%, influence by 24%, and reputation by 12%. The unprecedented media spotlight on the conflict and a global rally of support for Ukraine in the face of aggression have had a positive knock-on effect on the nation's perceptions across most other Global Soft Power Index metrics, even those unrelated to the war effort.
---
About Brand Finance
Brand Finance is the world's leading brand valuation and strategy consultancy. Bridging the gap between marketing and finance for more than 25 years, Brand Finance evaluates the strength of brands and quantifies their financial value to help organisations of all kinds, including nation brands, make strategic decisions. Headquartered in London, Brand Finance has offices in over 20 countries, offering services on all continents.
Updated on
Sign up for ValueWalk's free newsletter here.
Do you know someone who would benefit from this information? We can send your friend a strictly confidential, one-time email telling them about this information. Your privacy and your friend's privacy is your business... no spam!
Click here and tell a friend!