By Anna Peel. Originally published at ValueWalk.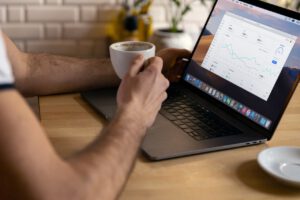 The Great 'Corporate' Resignation: 50% of NYC professionals vow to move to a start-up in their next career move
Half of white-collar city workers would like to move to a start-up for their next job
40% of professionals looking for a new job this year
104% increase in start-up headcount growth in NYC – compared to 20% globally
1/3 of fast-growth start-ups are fintech's, followed by a quarter which are SaaS
Innovation, interesting workload, open management structure, & autonomy leading drivers to move to a start-up
42% want to work in a culture that inspires them to do their best
Q4 2021 hedge fund letters, conferences and more
Half of white-collar professionals in New York City have stated that they would 'only' consider a start-up for their next career move.
With an estimated 40% of professionals looking to move jobs this year, analysts at leading recruiter Robert Walters warn of 'The Great Corporate Resignation' where the most established firms could stand to lose their best talent to emerging and fast growth start-ups whose culture is well-aligned to a post-pandemic world.
According to a new report from Robert Walters – Act Like a Start-Up and Win the War on Talent – the number of professionals working in start-ups has grown by 20% globally in the last 12-months – and an explosive 104% in New York City alone – with this figure expected to grow further as tech, marketing, HR, legal, and finance professionals are all in demand from high-growth companies.
Almost a third of New York's fastest growing start-ups operate within the Fintech space (28%), followed by SaaS (24%), Biotech & Health (19%), Finance & Investments (9%), Real Estate (7%), and Data Services (6%) – who all currently dominate within the hiring space.
Nick Louca – Director of Robert Walters New York comments:
"After any period of economic change, we typically see a wave of entrepreneurial or start-up activity – and so it doesn't surprise me to hear of the success of these businesses.
"What is interesting – however – is how these relatively-new 10-person companies are managing to draw some of the city's top talent away from established firms who typically offer much higher levels of job security.
"Post pandemic we have seen a seismic shift in what professionals want from their employer – with purpose, culture, and people, rated above competitive pay and the well mapped-out corporate ladder."
The Appeal of Fast Progression
The ability to be innovative (47%), undertake interesting work (34%), be exposed to open & effective management (30%), and have high levels of autonomy (28%), seem to be the leading factors drawing professionals to a start-up.
In fact, it is the flat structure and fast-moving nature of the business which appeals most to ambitious professionals – with 52% stating that they would move to a start-up for lower pay if they saw an opportunity to progress much quicker than they would do within a corporate set-up.
Culture the Tipping Point
Almost half of professionals (42%) want to work in a culture that inspires them to do their best, and a further third seek out employers whose social values align with their own – be it equity, mental health, or the environment.
Nick adds: "The pandemic and long periods of lockdown working triggered a lot of us to re-evaluate how we have been living and working – and with that has come a drive from people to be more purpose-driven and to do something that adds more meaning to their life.
"By nature, large corporates may be slower to adopt new and emerging values – instead opting to stick with traditional ways that have been a mainstay for over 10 years. Start-ups on the other hand are on the front foot, listening to what is important to their employees – such as homelessness and world hunger – and then acting swiftly to help 'do their bit.'
"The most attractive start-ups will have 'visionary' Founders – those who are not afraid to take a stance on social matters and who pride themselves on bringing their 'true-self' to work every day."
Nick Louca provides his 'Top 5 Tips to large firms on how to 'Act Like a Start-Up:'
Adapt for agility: An established company can copy some of a start-up's agility by adapting its structure by introducing new, much more flexible ways of working, and breaking down divisions into smaller teams operating in a matrix structure.
Change how work gets done: In a start-up professionals have the opportunity to 'craft their own job' as the business evolves and grows. Established organizations should look to replicate this by not having such structured and process driven departments that can sometimes stifle entrepreneurialism and creativity. When recruiting, keep the job description fluid and consider asking "what would you look to bring to the role."
Encourage innovation: "Fast failure" is a prominent feature of start-up culture. Embracing failure encourages innovation and allows for multiple ideas to be tested in quick succession, in search of the idea that works. Established companies can reconsider their employee KPIs and targets to be more focused on trying new things rather than delivering set tasks. In appraisals, shift your focus to key learnings rather than output alone.
Focus on Talent: Changing the lens on talent is something large organizations can do. Hiring managers need to rid themselves of preconceived notions and unconscious biases, and look to hire, promote, and develop different kinds of people who have the potential to grow with their business. Rather than experience, consider the outlook of a person – ask how they would tackle a certain business problem to see their use of creative thinking and initiative.
Adapt your leadership style: Successful start-ups work in a productive way if the leaders running them personify all of the traits they want their staff to emulate. Leaders of established companies need to adopt some of these skills in the way they operate – welcoming innovation, reducing levels of hierarchy, and adopting a more collegiate and meritocratic working style.
Fastest Growing Start-ups by Headcount in New York (under 100 employees)
| | | | | |
| --- | --- | --- | --- | --- |
| | Company | Industry | Funding | Headcount Growth |
| 1 | Ohi | eCommerceTech | $21.8m | 200% |
| 2 | Torii | SaaS | $65m | 117% |
| 3 | Lev | Real Estate Tech | $147m | 159% |
| 4 | Coursedog | EdTech | $22.7m | 130% |
| 5 | Confetti | Entertainment | $5.2m | 124% |
| 6 | Lili | Banking | $80m | 129% |
| 7 | ByHeart | Health | $160m | 104% |
| 8 | Intezer | IT Security | $25m | 103% |
| 9 | Fundraise Up | Tech Services | $12.1m | 103% |
| 10 | Doceree | Marketing | $1m | 100% |
Source: GrowJo, 2021
Click here to download a copy of Act Like a Start-Up and Win the War on Talent
---
About Robert Walters
With more than 3,200 people in 31 countries, Robert Walters Group delivers recruitment consultancy, staffing, recruitment process outsourcing and managed services across the globe. From traditional recruitment and staffing to end-to-end talent management, our consultants are experts at matching highly skilled people to permanent, contract and interim roles across all professional disciplines, including: Accountancy & Finance, Banking & Financial Services, Engineering, Human Resources, Information Technology, Legal, Sales & Marketing, Secretarial & Support, Supply Chain & Procurement. www.robertwaltersgroup.com
Updated on
Sign up for ValueWalk's free newsletter here.
Do you know someone who would benefit from this information? We can send your friend a strictly confidential, one-time email telling them about this information. Your privacy and your friend's privacy is your business... no spam!
Click here and tell a friend!