By Insightia. Originally published at ValueWalk.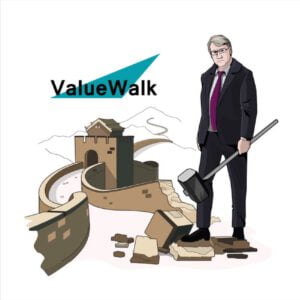 What's New In Activism – Sales Pressure At Kohl's
Department store operator Kohl's Corporation (NYSE:KSS) disappointed markets with its strategy and should run a "competitive" sale process, Engine Capital argued, echoing concerns previously raised by fellow activist Macellum Advisors. Engine's call comes as Sycamore Partners and Hudson's Bay are said to be preparing bids for Kohl's. Previously, Kohl's unveiled plans to open more than 100 smaller-format shops over the next four years and set fresh long-term financial targets, including low-single-digit percentage annual growth. However, the company's stock dipped 12%, with Macellum saying the market's reaction reflected a dim view of management's plan. In a March 16 letter to the retailer's board, Engine said the stock drop was the result of investors feeling "let down" by management's guidance. Engine noted that, despite all the initiatives highlighted by Kohl's, its "earnings are going down – or are flat – in a best-case scenario." The activist added that the only thing keeping earnings per share from following suit is the planned $3 billion buyback scheme. "Despite its best efforts, management is unable to grow the business' bottom line," wrote Engine Managing Partner Arnaud Ajdler and Partner Brad Favreau. To arrange an online demo of Insightia's Activism module, send us an email.
Activism chart of the week
So far this year (as of March 17, 2022), eight investors which disclose activism as part of their investment strategy have publicly subjected at least three companies to a demand. That is compared to four in the same period last year.
Source: Insightia | Activism
What's New In Proxy Voting – SEC Rule Changes
The Securities and Exchange Commission (SEC) revealed its landmark climate change disclosure policy on Monday, requiring U.S. issuers to disclose climate-related risks and greenhouse gas (GHG) emissions. During the open meeting, held by the SEC's division of corporate finance, the U.S. regulator revealed that companies will be required to disclose their Scope 1 and 2 emissions annually. Companies will be expected to disclose Scope 3 emissions, which arise from their value chains, where such reporting is considered to be material and where an issuer has set and disclosed Scope 3 emissions reduction targets. The U.S. regulator revealed that companies will also be expected to enhance their climate-related disclosure in their annual reporting, in line with "widely accepted" recommendations from the Task Force for Climate-related Financial Disclosures (TCFD). Companies will be expected to report on their oversight and governance on climate-related risks. Reporting should also encompass how such risks have a material impact on businesses and their financial statements. Where a company has a climate transition plan in place, it will be expected to disclose its plans and relevant metrics and targets used to manage its net-zero transition. Companies should disclose if carbon offsets or renewable energy targets are used to achieve decarbonization. The draft proposal will be subject to public feedback and will be finalized later this year. To arrange an online demo of Insightia's Voting module, send us an email.
Voting chart of the week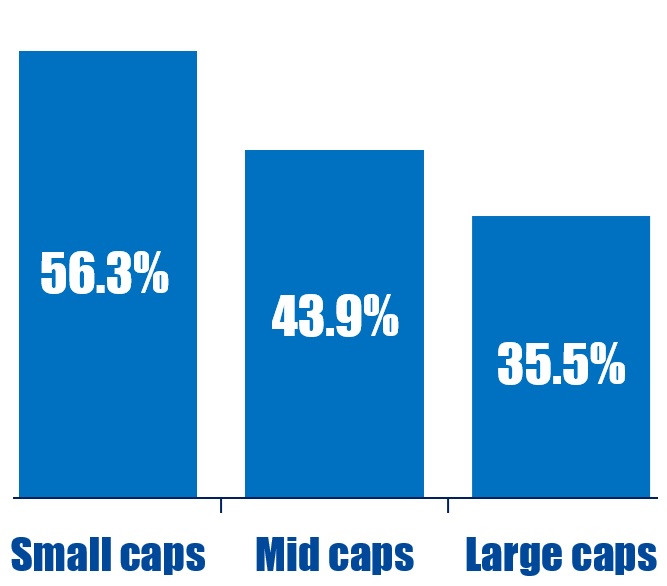 In 2021, shareholder proposals were more successful at smaller U.S. companies than at larger ones. At small-cap entities, support averaged 56.3%, compared to 43.9% for mid caps, and just 35.5% for large caps.
Source: Insightia | Voting
What's New In Activist Shorts – Jim Chanos' Short Bet On Coinbase
Short seller Jim Chanos has placed a short bet on Coinbase Global Inc (NASDAQ:COIN), saying the cryptocurrency platform's value is bound to fall due to stiff competition across exchanges. Chanos, the founder of Kynikos Associates, told CNBC before the weekend that he did not expect Coinbase to turn a profit this year and predicted fee compression as a result of increased competition in the sector. He argued that Coinbase's value, currently standing at about $45 billion, was stretched because it was one of the only publicly-listed crypto exchanges. "Coinbase is what we would call one of the bubble stocks," Chanos said, adding that the stock is trading at a higher valuation on a price-to-earnings basis than last fall when it was quoted at around $350, compared to Friday's close of $185. Coinbase shares were down 5% Monday as of 11:30 a.m. EDT. Chanos argued that the company's revenue base percentage is "very high" relative to other exchanges and that this is unlikely to continue. "We basically think Coinbase is over earning," Chanos said. "If you do the numbers, their revenue base is roughly 3% to 4% of their custodian assets." To arrange an online demo of Insightia's Shorts module, send us an email.
Shorts chart of the week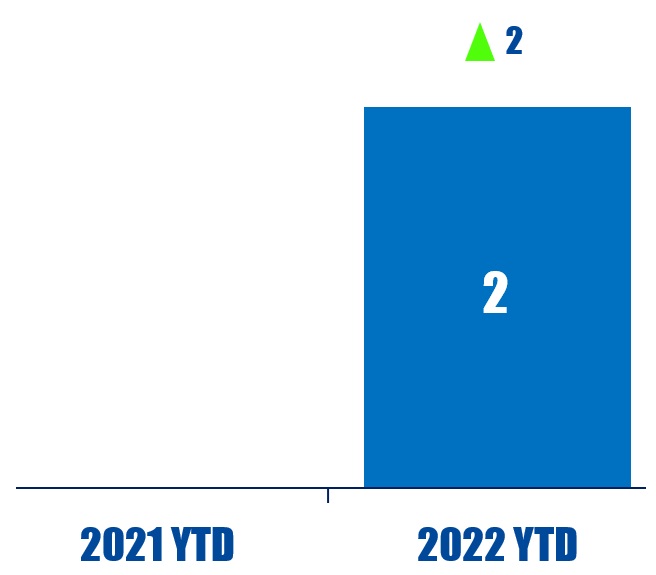 So far this year (as of March 18, 2022), two German companies have been publicly subjected to an activist short campaign. That is up from none in the same period last year.
Source: Insightia | Shorts
Quote Of The Week
This week's quote comes from SailingStone Capital Partners as the activist and Pentwater Capital Management came out against Rio Tinto's $2.7 billion takeover proposal for Canadian miner Turquoise Hill Resources, which Rio Tinto part owns. Subscribers can read our reporting here.
"Given the history of poor governance and repeated attempts at minority suppression, the structural asymmetry of information, and the bid that is on the table, how can you be confident that you are or will be informed sufficiently to determine a full and equitable purchase price?" – SailingStone Capital Partners
Updated on
Sign up for ValueWalk's free newsletter here.
Do you know someone who would benefit from this information? We can send your friend a strictly confidential, one-time email telling them about this information. Your privacy and your friend's privacy is your business... no spam!
Click here and tell a friend!