By Cristian Bustos. Originally published at ValueWalk.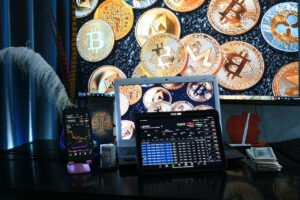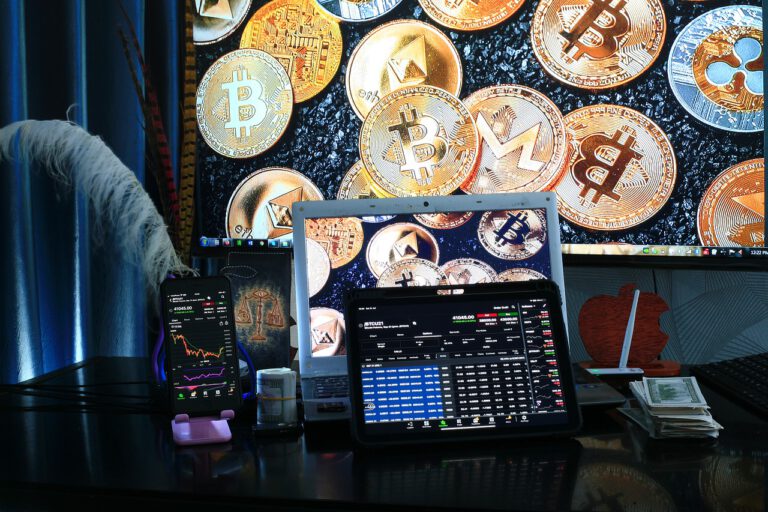 Economists might be fearful in the wake of Russia's invasion of Ukraine and the consequences of the heavy sanctions imposed on it, but for companies in the world of crypto, it remains business as usual.
Last month showed that the crypto space remains one of the most innovative segments in tech, with investors continuing to throw money at the most promising blockchain-based startups. For example, Trust Machines raised a cool $150 million in funding to build out its Bitcoin-based DeFi ecosystem.
Q4 2021 hedge fund letters, conferences and more
But it's not just money that's making a difference in crypto. In a further sign of its growing maturity, the crypto industry saw a spate of high-profile partnerships emerge, teaming up with some of the world's most notable musicians, football clubs, and brands while raising millions in charitable donations to support Ukraine.
Warner Music Group (NASDAQ:WMG) Partners With Splinterlands
One of the most eye-catching announcements from last month saw Warner Music Group (partner with the world's most popular play-to-earn mobile game, Splinterlands.
WMG, whose top artists include bands such as Coldplay, Red Hot Chili Peppers, and singers like Charli XCX, Ed Sheeran, and Madonna, said it's planning to collaborate with Splinterlands on a number of arcade-style blockchain games that will be affiliated with some of A-listers.
"By partnering with Splinterlands to build custom tokenized games, we'll unlock new revenue streams for our artists who have an interest in the space while elevating the role of fandom and community," said Splinterlands co-founder and Chief Executive Jesse "Aggroed" Reich. "We're thrilled to be working with WMG, and I look forward to new collaborations at the intersection of gaming, music, crypto, NFTs, DeFi, and blockchain."
WMG hasn't revealed which of its artists might be interested in attaching their names to blockchain games. But it said it intends to launch "mobile-friendly and accessible games" that will help to facilitate wider adoption and community building more easily than traditional P2E games can be.
P2E games are built on the blockchain and enable players to win prizes such as NFT-based game items and crypto, which can then be sold, meaning they can earn a living from their gaming efforts. Splinterlands, founded in 2018, is the most popular P2E title with more than 1.8 million registered players and 450,000 daily active users. It's a fantasy-themed collectible card game that allows players to battle others and trade.
WMG is no stranger to the crypto space. In January it partnered with The Sandbox to create a 3D virtual space for its artists to engage with their fans in the metaverse.
Snoop Dogg Hails Tezos NFTs – Papa Johns (NASDAQ:PZZA) & Man United FC (NASDAQ:MANU) Join The Party
February was a big month for the eco-friendly blockchain Tezos, with hip hop star Snoop Dogg's Twitter alter ego Cozomo de Medici committing to spending a big sum of cash in support of NFT artists on its platform.
Through his alias, Snoop announced that he will spend $200,000 on NFTs minted on Tezos, as well as Solana and Ethereum. "The finest new artists mint on Tezos", Cozomo de Medici tweeted.
Tezos' NFTs are known as "clean NFTs" because the blockchain uses far less energy than others and its transaction fees are much lower. No doubt, that was part of the reason why Papa Johns decided to mint its first-ever collection of NFTs in the U.K. on the same platform. The pizza delivery franchise announced it's giving away a collection of 19,840 collectible Tezos NFTs, with lots of fun and cool design names including "Papa Cheese Melt", "Papa Tag", and "Papa 1984".
Even more exciting for Tezos is its involvement with Manchester United. Last month it announced a multiyear sponsorship deal that will see its brand name appear on the club's training kit before matches kick-off.
It was reported that Tezos is paying around $27 million a year to sponsor Man United, with the deal also allowing it to create a number of "fan experiences" on the Tezos blockchain that is likely to include an official NFT collection. Tezos has previously partnered with the F1 racing team McLaren Racing on an NFT collection.
NFT Community Unites For Ukraine
Few partnerships in the crypto world have had a more immediate impact than CXIP's collaboration with UkraineDAO, which resulted in more than $6.7 million being raised through community donations to help the country in the wake of Russia's invasion.
UkraineDAO used CXIP's NFT minting software to create a single digital image of the Ukrainian flag, with community members asked to bid for a share of the non-fungible token.
The sale of the NFT attracted more than 3,200 contributions, ranging from 0.00001 ETH (less than 3 cents) to 44 ETH ($128,000). A total of 2,258 ETH was donated, with the funds going to "Come Back Alive" a campaign that supports Ukraine's military.
UkraineDAO is backed by Nadya Tolokonnikova, a notable Russian activist and member of the punk band Pussy Riot, who said the Ukrainian flag was chosen because it's a symbol that "unites us."
CXIP CEO Jeff Gluck said he was inspired to work with UkraineDAO after hearing that several of his developer partners living in Ukraine had been displaced from their homes. When Pussy Riot's Nadya Tolokonnikova and PleaserDAO asked CXIP to create a custom contract for the UkraineDAO NFT initiative, we immediately refocused our efforts to support this critical campaign," he said.
Bybit Crypto Exchange Expands Into GameFi Metaverse With MOBLAND
Bybit said it will buy virtual land within the mafia MOBLAND metaverse, where it plans to build a virtual headquarters that players will be able to visit to access its crypto exchange services.
MOBLAND, formerly known as Syn City, is a unique play-to-earn mafia game where players are tasked with building up a criminal empire, earning real-life rewards for doing so. The game is so huge that it has created its very own metaverse – a virtual city where land can be bought and sold as NFTs.
Bybit said it has purchased one of those NFTs and will soon establish its virtual HQ, which will feature multiple other businesses owned by other members of the community. It'll be a very convenient location for virtual mob bosses to launder their criminal earnings, that's for sure.
The partnership follows an $8 million fund raise for MOBLAND in January that was led by Overwolf, a user-generated content creation, and distribution platform. Overwolf said creators will soon be able to use its platform to monetize their content within MOBLAND.
Ardana Opens Its First Metaverse Bank
Cardano's asset-backed stablecoin protocol and decentralized exchange platform Ardana will also establish a "digital branch" within Metadams' "stake-to-play" game universe.
Metadams is an interesting spin on P2E, in which players must stake $ADA tokens (the native token of Cardano) in order to access the game. Staking rewards from each player's staked tokens are then redistributed to players based on their performance in the game, meaning the best players stand to earn far greater staking rewards than they would otherwise.
Metadams will construct a building especially for Adana on its metaverse Mainstreet, providing it with its first-ever metaverse-based digital outlet. Later, the partnership will expand to enable the wider metaverse community to access Ardana's services from within Metadams, in what it said would be a similar experience to visiting a traditional bank.
Blindex's Decentralized, Bitcoin-Powered Forex Platform Launches On RSK
The evolution of DeFi gathered pace with the launch of Blindex, a multi-currency stablecoin DeFi platform that aims to facilitate decentralized Forex trading. Blindex went live on RSK, which has developed a smart contract platform connected to the Bitcoin blockchain via a sidechain.
Blindex sees itself becoming the "future of Forex" by offering a decentralized alternative to inefficient traditional trading platforms that anyone can access. To that end, it's aiming to create a series of stablecoins known as "BD-Stables" that will be pegged to the world's major fiat currencies. The partnership with RSK makes it possible for Blindex's BD-Stables to use Bitcoin and Ethereum as collateral, instead of attaching themselves to centralized stablecoins. With that, the BD-Stables will be completely independent, meaning they can never be censored, blacklisted, or affected by any central bank.
"Creating a multi-currency stablecoin platform is just the beginning," said Blindex's core contributor Andrey Shirben. "We truly believe that it could jumpstart a completely new breed of a global financial system… We are planning to add tools that will help earn interest and/or borrow against assets, and even go beyond currencies."
Updated on
Sign up for ValueWalk's free newsletter here.
Do you know someone who would benefit from this information? We can send your friend a strictly confidential, one-time email telling them about this information. Your privacy and your friend's privacy is your business... no spam!
Click here and tell a friend!