By Aman Jain. Originally published at ValueWalk.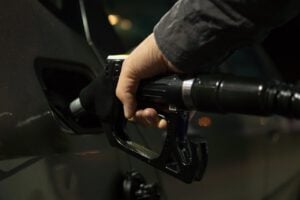 Gas prices continue to rise, and with this, talks of giving out more stimulus payments are also gaining momentum. In fact, we now have a formal proposal from congressional lawmakers that calls for giving gas price stimulus checks to Americans. This proposal, called the Gas Rebate Act of 2022, comes from Reps. Mike Thompson of California, John Larson of Connecticut, and Lauren Underwood of Illinois.
Q4 2021 hedge fund letters, conferences and more
Gas Price Stimulus Checks: How It Works
The Gas Rebate Act of 2022 proposes gas price stimulus checks of $100 per person for the remaining of 2022 for any month, provided the national average gas price remains over $4 per gallon.
"The Putin Price Hike is putting strain on our economy, and I am proud to be working with Reps. Larson and Underwood to introduce this legislation to provide middle-class Americans with monthly payments to ease the financial burden of this global crises," Thompson said in a press release.
This new proposal calls for giving gas price stimulus checks of $100 to single filers with income less than $75,000, and the amount phases out at $80,000. Similarly, joint filers with income less than $150,000 would qualify for the full payment of $200 and the payment phases out at $160,000.
The proposal also calls for a $100 payment for each dependent. This means a family of four could get up to $400 in gas price stimulus checks.
According to AAA, the current average gas price in the U.S. is $4.242 a gallon for March 22. A week ago, the average price was $4.316, compared to $3.531 a month ago. Similarly, the U.S. Energy Information Administration lists the average gas price at $4.239 a gallon as of March 21, compared to $4.315 a gallon as of March 14 and $4.102 a gallon for March 7.
Other Similar Proposals
The Gas Rebate Act is not the only proposal that aims to give gas price stimulus checks to Americans. Recently, Rep. Ro Khanna and Sen. Sheldon Whitehouse introduced a proposal that would offer a quarterly rebate to people using the tax levied on big oil and gas companies. The amount of stimulus check would depend on the current price per barrel.
The objective of this tax, called Big Oil Windfall Profits Tax, is to equate 50% of the difference between the current and the pre-pandemic average price of a barrel of oil between 2015 to 2019.
There is another proposal that aims to create a rebate depending on the oil companies' profits. Rep. Peter DeFazio (D-Ore.) has come up with a bill, called Stop Gas Price Gouging Tax and Rebate Act that would "tax Big Oil's excess profits in 2022 and return the revenue back to Americans."
DeFazio wants oil companies to pay a one-time, 50% windfall profit tax on any ATI (adjusted taxable income) in 2022 that is more than 110% of their average ATI during 2015-2019.
Updated on
Sign up for ValueWalk's free newsletter here.