By Adriaan Brits. Originally published at ValueWalk.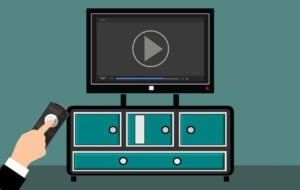 As the years have gone by, the way in which films are made has changed dramatically in the last two decades. Not only does this apply to the actual filmmaking styles and techniques, but it also applies to the behind the scene factors, such as the way in which a film's budget works. As the independent film genre grows, the industry is seeing more films produced at a budget below $100 million, a standard blockbuster film budget. 
While it might seem like a lot, millions of dollars in this industry can be diminished after a few days of production. Costs are high, especially when filmmakers and studios need to spend a lot of money on the sets and locations where films will be shot. 
Studios try to save costs wherever they can, and they usually do so by picking a state or country where production costs are cheaper. While Europe and Asia were typically home to some prime shooting locations thanks to cheaper costs and less tax rates, socio-political problems have led to studios struggling to get any filmmaking done in those parts of the world.
Now, the continent of Africa is becoming a much more viable solution for filmmakers who wish to execute their vision that stays within a specific and strict budget. 
The Struggle of Finding The Perfect Budget 
There needs to be a fine balance when planning the budget of a film, as statistics showcase that there has been a decrease in the number of films produced at a budget between $50-$100 million, as this budget is extremely high and difficult to obtain unless the film is being produced by a big name studio such as Disney or Universal. 
At the same time, one might rarely see a film that costs $1 million or less, as this amount of money can no longer realistically fund an entire film, even a small independent movie.
Where Does All of This Money Go?
Making a film can be an extremely difficult task due to all of the moving parts at play. This is why film budgets have to be so high, as so many different elements need to be funded, from the actors, directors, and scriptwriters, to the production crew, filming equipment, set design, special effects, and most notably, filming location. 
This is why movie studios and streaming services always try to find a filming location that can fit the needs of the film and the story, whilst being relatively cheaper. There has been a movement away from making movies in Hollywood, the iconic symbol of films, simply because that iconic location costs a lot of money.
Even big-name studios such as Disney choose to film their high budget action films in states such as Georgia, thanks to lower tax rates and added benefits allowing for costs to be cut. 
Filming Beyond Hollywood
Studios and streaming sites such as Netflix have been looking for location substitutes for years. They have found much success by filming in cheaper states within America or by even going beyond the borders and filming in other countries that have better tax and cost benefits. 
Budget-conscious filmmakers and studios have found that many Eurasian countries are some of the best places to film due to cash rebates, tax incentives, and government support. Countries such as Poland, Turkey, Hungary, and more all fall under "Eurasia ", a continental area comprising countries in Europe and Asia. 
Production costs are significantly lowered when filming in countries such as those. This is why a lot of popular Netflix series such as Money Heist, Top Boy and Black Mirror are filmed outside of the United States. Eurasian countries offer a world of opportunities, but recent geopolitical troubles and sanctions have created barriers for filmmakers.
Geopolitical Issues In Eurasia 
Throughout many years, there has been a political struggle over the geographical control of countries in Eurasia. Countries in Eastern Europe wish to claim control over land, there are disagreements in politics and the way leaders run countries, and with the recent conflicts that have occurred between Russia and Ukraine, sanctions have come into play. 
This has created a barrier for filmmakers who would have previously utilized Eurasian countries for their benefit. Filming in Eurasia is not considered to be plausible, safe or possible at all in some regards. 
Eurasian Alternatives
Due to recent issues and political turmoil, Eurasia seems to be off the table for many filmmakers, but this has highlighted the significance of Africa.  Many countries within Africa are perfect due to low costs, optimal production crews, and beautiful looking locations. 
Best African Countries To Film In
Some of the best countries in Africa for filmmaking are Kenya, Tanzania, and Ghana. But filmmakers might be wondering how they can plan and successfully film in such countries, as it seems like an overwhelming process to be working so far from the comfort of one's home.
Luckily, production crews such as African Fixer help filmmakers overcome the challenging endeavors of filmmaking through professional film production services. African Fixer provides services in the above-mentioned African countries, as well as Zambia, Uganda, South Africa, Zimbabwe, and more. 
African Fixer helps filmmakers obtain visas, they set out a top-quality production crew, provide the best equipment so that international filmmakers do not need to bring their own. Alongside that, security, catering, hotel booking and so much more are done by African Fixer. 
Remote film production in Africa has also never been easier thanks to the fact that African Fixer has streamed camera feeds that can help filmmakers make their countries in Africa without even needing to travel to the specific country. The pandemic and travel restrictions might prevent physical travel, but African Fixer is still able to give filmmakers the opportunity to execute their vision even if they are not there. 
Updated on
Sign up for ValueWalk's free newsletter here.
Do you know someone who would benefit from this information? We can send your friend a strictly confidential, one-time email telling them about this information. Your privacy and your friend's privacy is your business... no spam!
Click here and tell a friend!