By Kiara Taylor. Originally published at ValueWalk.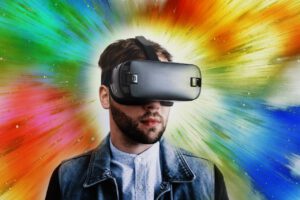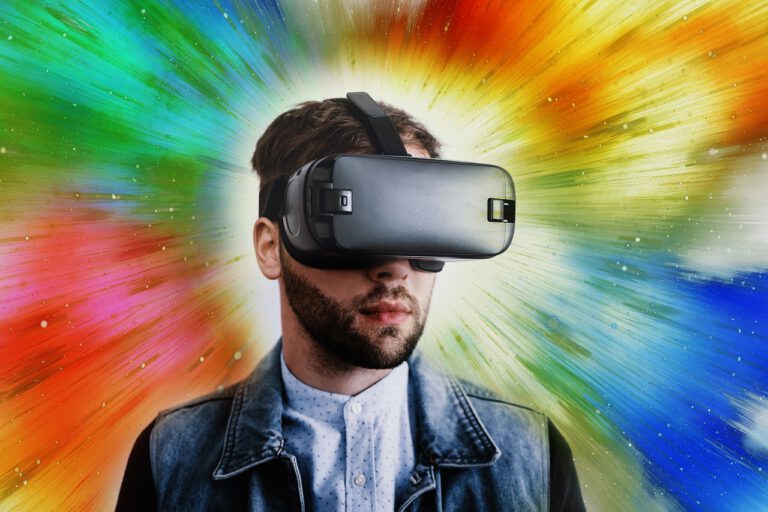 Since Facebook rebranded itself as Meta, metaverse has become the hottest trend in the digital and virtual arena. It promises to impact every aspect of our lives, from culture and entertainment to work and even marketing. So naturally, businesses have also taken notice of the possible opportunities to make their presence known in the metaverse.
Q4 2021 hedge fund letters, conferences and more
These are exciting times for digital marketers as it seems like a million-dollar opportunity. The limitless real estate in the metaverse is made available to buyers who are willing to take a chance on the future. And businesses are in a frenzy to stake their claim, hoping to fill the 3D world with their brands, logos, products, and services. So, it's no revelation that investments in the metaverse have become a common occurrence.
Still, some new entrants have been surprising, to say the least.
JPMorgan's Onyx Lounge Comes to Metaverse
JPMorgan is the largest bank in the United States and is now the first lender to launch its services in the metaverse.
They opened a lounge named Onyx in the blockchain-based Decentraland area of the metaverse to offer Ethereum-related services to customers. The bank is traditionally known to work with small businesses, individual lenders, and even large conglomerates, offering cash flow solutions, loans and financing, and more.
JPMorgan decided to enter the metaverse due to the young and tech-savvy audience frequently visiting the virtual world but still relatively clueless about their financial needs. According to speculations by JPMorgan, the virtual market will soon be worth $1 trillion, making now the right time to capitalize on its experiences.
With the first mover's advantage, the bank already sees limitless possibilities and aims to capture a significant market share.
5 Major Opportunities of Metaverse
The metaverse is an online place that brings together augmented reality, virtual reality, gaming, remote working, entertainment, and everything else the Internet offers. It creates a unique virtual experience where your identities and possessions are transportable to other virtual worlds.
As the concept of metaverse becomes more mainstream, corporations are quick to show their desire to set the term for this discourse.
Metaverse is expected to be worth $800 billion by 2024, and there's good reason for the sudden growth. Following are some of the ways the metaverse can benefit businesses in the future.
Selling Virtual Goods and Services
People are spending billions of dollars every year on virtual goods. Whether buying a house, a car, or maybe even groceries, the scale of virtual goods is just starting to make its mark. This gives businesses a great opportunity to offer virtual goods to consumers.
Socializing
When we look at the socializing aspect of virtual spaces like Roblox, it is clear there is a large market ready to be captured. According to experts, messaging will contribute to the billion-dollar market in the metaverse, indicating that businesses should start their venture into the digital space sooner rather than later.
New Opportunities for Content Creators
Metaverse brought us Second Life. This platform had a GDP of $650 million, paying content creators $80 million. The metaverse can be an excellent avenue for upcoming content creators to enter the market and expand their business.
Expansion of Digital Assets
Billions of dollars have already been invested in non-fungible tokens or NFTs, making it one of the largest markets in 2021. Furthermore, big names such as Snoop Dogg have already invested heavily in virtual property in the metaverse. All in all, the market for digital assets is at an all-time high.
Entertainment
Over 200 strategic partnerships have been concluded with The Sandbox in the metaverse. Furthermore, the Warner Music Group is also looking to launch a music-themed virtual world in The Sandbox. This clearly indicates that the entertainment business is ready to make its mark in the virtual space with millions of dollars already spent.
JPMorgan and the Metaverse – What Does the Future Hold?
JPMorgan is the first bank to open its lounge in the metaverse, but it won't be the only financial entity to make its presence known in the virtual world.
In November 2021, Grayscale, the crypto giant, claimed that metaverse was well on its way to representing over $1 trillion in annual revenues.
They believe that blockchain makes it possible to create a strong financial infrastructure for digital worlds. Furthermore, CEO Cathie Wood from Ark's Investment was interviewed on CNBC, where she commented on metaverse being a multi-trillion-dollar market. She believes that while the metaverse only focuses on gaming and consumer goods, this will soon expand into several other sectors of the economy and create a massive global impact.
As for JPMorgan, it won't be difficult to capitalize on its potential. Their assessment of "Metanomics" saw the price of virtual land double in six months across all four Web 3 worlds, namely The Sandbox, Decentraland, Cryptovoxels, and Somnium Space.
So far, JPMorgan is confident that its access to these virtual spaces will also positively impact its real-world business. Their report divulges that "In time, the virtual real estate market could start seeing services much like in the physical world, including credit, mortgages and rental agreements." It further added that DeFi collateral management could also become important, and traditional financial institutions might struggle to compete with decentralized autonomous corporations (DAC).
Wrapping Up
Technology has made a massive leap into the future in the last decade. The announcement of metaverse was met with critics and skepticism. After endorsements from some of the world's biggest names, the metaverse has become a bonafide reality that could be our future.
Experts all around the world believe in the potential of the metaverse. After JPMorgan opened their lounge in Decentraland, it offered further proof that the metaverse is here to stay and has the potential to make a significant impact on how we experience life on the Internet.
JPMorgan has taken the first step, and it isn't the only big-name business to buy some metaverse real estate for its virtual offices. Let's see who follows them into the digital chasm.
Updated on
Sign up for ValueWalk's free newsletter here.
Do you know someone who would benefit from this information? We can send your friend a strictly confidential, one-time email telling them about this information. Your privacy and your friend's privacy is your business... no spam!
Click here and tell a friend!