By Anna Peel. Originally published at ValueWalk.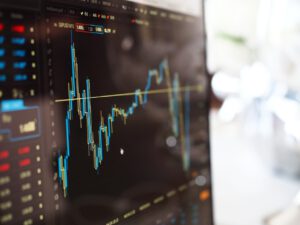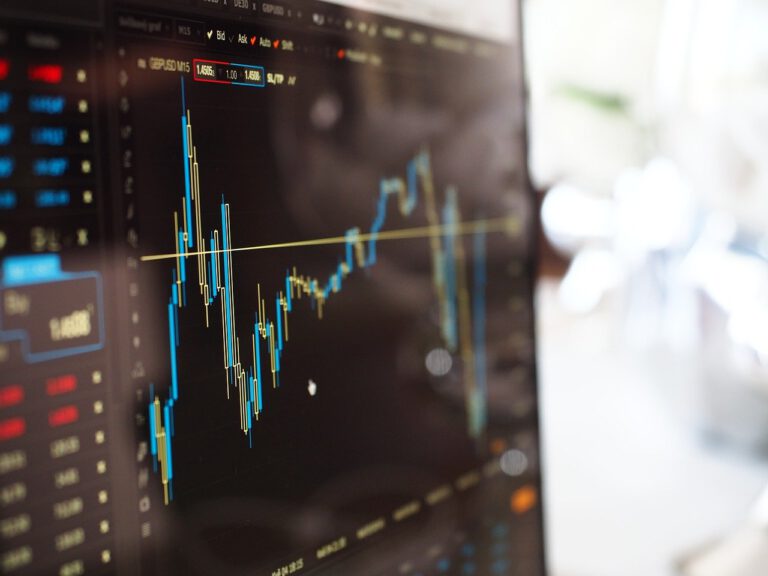 'That sinking feeling has now hit shares in Europe after falls on Wall Street amid concerns that inflationary pressures are still mounting and growing evidence that consumer confidence is suffering amid the cost of living squeeze.
European Shares Take A Hit
The FTSE 100 and FTSE 250 have opened lower, but there were sharper falls on the DAX in Germany and the CAC 40 in Paris. Worries are resurfacing about an escalation of the war in Ukraine, with reports of the use of chemical weapons by Russia being investigated. The increasingly entrenched conflict has already sent commodity prices soaring, and investors will be watching for the latest hot inflation reading in the US, which will help determine just how aggressive the Federal Reserve will in in raising rates.
Q1 2022 hedge fund letters, conferences and more
With the sanctions screw expected to be turned tighter on Russia, with the EU thought to be inching closer towards agreeing a Russian oil embargo, Brent crude has crept back up to above $100 a barrel, after yesterday's losses. Supply concerns show little signs of evaporating despite the emergency release from stockpiles around the world and prices are set to stay elevated with OPEC warning that it will be nigh on impossible to replace 7 million barrels per day of crude and other products from Russia as many firms continue to shun its exports and if fresh sanctions are imposed.
A KPMG-BRC retail snapshot showed a deteriorating picture for the UK's high streets and shopping centres with purchases slowing, and although growth in total sales was registered, that was buoyed by price rises across the sector. There is recognition that the worst is yet to come for retailers, given inflation is still outrunning wages, despite the bigger pay checks offered by businesses desperate to attract staff in the big fight for talent. With the jobless rate at a 2 year low and vacancies at a record high of 1.28 million, companies may be forced to offer more generous packages to fill vital roles, putting pressure on bottom lines.
There is a 'savings' grace for the economy for now, due to the piles of cash reserves some consumers were able to build up during the pandemic, and which are now a soft pillow to land on, but as people dip into this and keep spending even as household budgets tighten – his protective cushion will flatten as the year progresses.
Delivero's Reliance On Discretionary Spending
Deliveroo PLC (LON:ROO)'s tyre risks running flat as budgets are squeezed further, given the company is so highly reliant on discretionary spending.  On the face of it Deliveroo is still in a speedy growth phase with sales riding higher in the first three months of the year and gross transactional value up 11%, as it expanded its footprint and tied up more delivery deals with supermarkets. But there are already worrying signs that its customers are tightening belts with average spend per order falling 7% to £23.50, prompting a 3% share slide in early trade. Deliveroo is also facing fresh competition from a pack of instant delivery start-ups, with the likes of Getir offering cut price deals to lure in new grocery customers. With many supermarkets and restaurants  set to pass on the cost of higher commodity prices, more consumers may begin to trim budgets by starting with little luxuries like on fast food and on demand groceries and that still could prove a big bump in the road for companies like Deliveroo to navigate as it tries to carve out a dominant position in the delivery market.
Rolls-Royce Gets A Downgrade

Rolls-Royce Holding PLC (LON:RR) shares have been hit with fresh turbulence after a broker downgrade, falling by more than 5% on the open. The company hasn't been helped by the ongoing conflict in Ukraine, with worries that it could dent confidence in the travelling public for long haul flights in particular and affect its business which is so highly reliant on the health of commercial air travel. A massive restructuring effort which is underway has set the stage for recovery and the company is restoring the balance sheet by paying down debt. It's now a leaner organisation but with the aviation sector still struggling it's not going to be a smooth ride ahead.''
Article by Susannah Streeter, senior investment and markets analyst, Hargreaves Lansdown
---
About Hargreaves Lansdown

Almost 1.7 million clients trust us with £141.2 billion (as at 31 December 2021), making us the UK's number one platform for private investors. More than 98% of client activity is done through our digital channels and over 600,000 access our mobile app each month.
Updated on
Sign up for ValueWalk's free newsletter here.