By Adam Torkildson. Originally published at ValueWalk.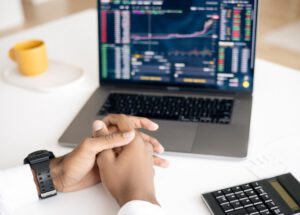 It's never too early — or too late — to plan for retirement. But today's investors have a range of financial vehicles to choose from, ranging from stocks, bonds, and annuities.
What Are Annuities?
Broadly speaking, annuities are financial products that provide a continuous income stream. So, for instance, if you purchase an annuity from an insurance company, you'll eventually receive regular payments that can be used to fund your retirement years.
How Annuities Work
Annuities work through two distinct phases. During the accumulation phase, you'll fund the annuity through either a single lump-sum, or through regular payments. 
The annuitization phase (or simply "payout phase") refers to the actual payments you receive from the annuity. As Ty Young, CEO of Ty J. Young Wealth Management, explains, "these payments can be made monthly, quarterly, annually, or as a single lump-sum. Annuity contract holders can opt to receive payments for the rest of their lives or for a set number of years."
Types of Annuities
There are two basic types of annuities: fixed and variable. Fixed annuities provide a guaranteed payout, typically a predefined dollar amount or a set percentage of the assets of the annuity. 
Variable annuities allow users to allocate premiums in subaccounts, some of which can offer higher returns. This means that the value of the annuity is "variable," depending on the value produced by the subaccount. Variable annuities also include indexed annuities, whose rate of return is based on an index during the accumulation period.
Pros and Cons of Annuities
As an investment vehicle, annuities offer some distinct advantages and disadvantages. Among their advantages, annuities provide: 
A steady, guaranteed, sometimes indefinite stream of income

Customizable contracts that adapt to the buyer's needs

Financial planning assistance (if you purchase annuities from the right company) 
However, not every company that provides annuities will offer this specific constellation of benefits, so be sure to do your research before purchasing amenities. 
Additionally, annuities have several drawbacks, including: 
High fees and commissions

Surrender charges for those who want their money sooner

Tax penalties for those who withdraw money before the age of 59 ½ 

They're not guaranteed by the FDIC or any other government agency 
As Young explains, "most annuities have surrender fees that are usually highest if you take out the money in the initial years of the annuity contract … If a withdrawal is made prior to age 59 ½, a 10% federal income tax penalty may apply."
Should I Use Annuities in My Retirement Planning?
Despite these drawbacks, annuities can be a helpful component of your retirement planning. In fact, your experience with annuities will largely depend on the company that provides them. Here's how annuities can be a valuable part of your retirement plan:
No Annual Fees
It's true that some companies charge fees for the purchase of annuities. But Young notes, "the best annuities do not charge annual fees." This means that many investors won't pay additional costs when purchasing annuities, which can make them more accessible than other retirement vehicles.
Guaranteed Payments
The best annuities provide steady payments with no time limit. That means that once your annuity starts paying out, you and your family can enjoy guaranteed income for the rest of your lives. This can be a great way to supplement other savings or social security payments.
Tax Benefits
Additionally, you can move your money from your current IRA to a fixed index annuity within an IRA with no taxation.
Plus, if you've already maxed out other taxed-advantaged retirement plans such as your 401(k), annuities can be a great way to supplement your retirement savings.
Options for Your Family
Naturally, you'll need to adhere to the terms of your annuities contract in order to avoid penalties and fees. But the best annuities can provide stable income during your retirement years, and even provide customizable features to ensure that your surviving spouse is protected should you pass away.
Updated on
Sign up for ValueWalk's free newsletter here.
Do you know someone who would benefit from this information? We can send your friend a strictly confidential, one-time email telling them about this information. Your privacy and your friend's privacy is your business... no spam!
Click here and tell a friend!