By Jacob Wolinsky. Originally published at ValueWalk.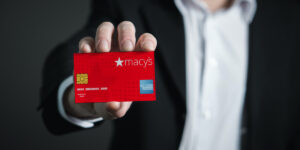 Macy's Inc (NYSE:M), the famous chain store, offers two types of cards: the Macy's Credit Card —Basic— and the Macy's American Express Card. Both are issued in partnership with the Departmental Stores National Bank, and the latter can be used at any point or place where American Express is accepted.
In this article, you will learn more about the Macy's credit card, how to access your account online —the Macy's account— how to make a payment online, the available hours of Macy's customer service, how to pay by mail, and more.
Benefits of Macy's Credit Card
As soon as you create an account and receive your Macy's credit card, you can enjoy the following benefits:
Annual star passes and star money days
Special discounts and offers
Surprises or special bonuses for your birthday
Free shipping (only for Gold and Platinum membership)
5% cashback on rewards at Macy's Stores (Platinum membership only)
Amex benefits (with Macy's Amex card only)
No annual fees.
Online Account Access
To better manage your Macy's credit card, you must have an account to which you can gain access. Take a look at the details below.
Macy's Card Login
To access your account, you need to go to the credit card login page. Just do so by clicking here, and take a look at the dashboard with all your account information.
Register Online
You can also register on the Macy's credit card login website. Just click on "Create Account" on the right-hand side of the page and enter your details —first name, last name, email address, etc.— and feel free to tick on the "Join Star Rewards" box.
By registering online you'll receive an extra 25% off your next purchase. With the account, you can enjoy faster check-out, track your orders, and pay your Macy's credit card.
Forgot Password
Just click on the "Forgot Your Password" option below the sign-in credentials on the login page. This will prompt a password reset for which you'll need to enter your email.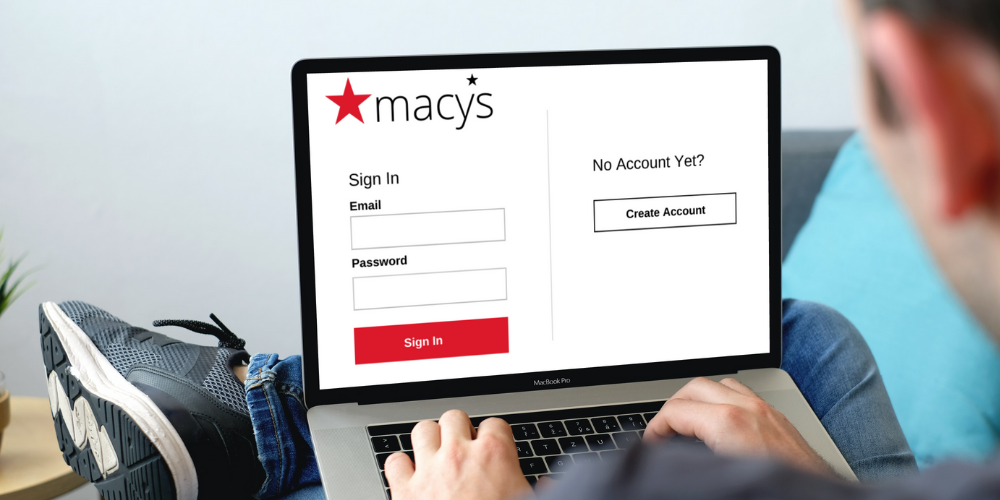 Forgot User ID
In case you think you've forgotten your user ID, no worries. Your user ID is the actual email you use to log in every time, the one that you provided when creating your account.
Macy's Credit Card Services
With your credit card, you can shop at Macy's both in store and online. You can redeem your reward at Macy's, e.g. your first 1,000 points will get you a $10 Star Money reward.
You must keep in mind that the rewards rate relies on how much you spend at the store: Silver, Gold, and Platinum.
Macy's Credit Card Bill Pay Phone Number
For any inquiries or to make payments by phone, you can call Macy's toll-free at (1)-866-470-8613 for further information.
Macy's Credit Card Payment Address
To make express payments for both the Macy's Credit Card or Macy's Amex Card:
6716 Grade Lane Bldg. 9, Suite 910 Louisville, KY 40213
For the Macy's credit card:
P.O. Box 9001094

Louisville, KY 40290-1094
For the Macy's American Express card:
P.O. Box 9001108

Louisville, KY 40290-1108
Customer Service Hours
Macy's service hours are Monday to Sunday from 9 AM to 12 AM ET. Also, TDD/TTY for the Hearing Impaired 711.
How to Pay Macy's Credit Card
You can pay your Macy's credit card in several ways, so choose what's best for you according to your needs and capabilities.
Online
To make an online payment, Sign in to your Macy.com account, and go to the "My Account" option. There, select "Macy's Credit Card" or "Macy's American Express Card."
Then press the red "Make a Payment" button and enter your account number —checking or savings account— as well as your bank routing number. You can also select the previously saved data and proceed with the payment.
You can also choose any payment source when setting the "AutoPay" option, to make ensure your payments take place. It is the best way to avoid late fees to your account.
By Phone
If you want to pay by phone, just:
Call Macy's customer service at (1)-888-257-6757.
The automated assistant will ask you to describe the reason why you're calling in a few words, like "make a payment" or "pay my bill."
Enter the amount of your payment, your bank account number, and the bank routing number to complete the payment.
By Mail
If technology is not your thing or perhaps you are having trouble with your login credentials, you can also pay by sending the tear-off payment coupon that comes with your billing statement. Make sure you add a check or money order to the right address, depending on whether it is the basic Macy's credit card or the Amex card.
In-Store
You can use any debit card to pay your Macy's credit card —including your Macy's American Express— when you're at a Macy's store. Also, you can use cash, checks, or money order.
Via The Mobile App
You can execute payments via Macy's mobile app. Download the app available for Android or iOS, log in to your account and choose the appropriate card. Then, tap on the "Make a Payment" option.
How to Avoid Late Fees
Besides paying on time by keeping in mind the due date, you can set up the autopay function. Believe it or not, this is most of the time the best way to pay on time and avoid late fees.
FAQs
Can You Reopen a Closed Macy's Credit Card?
Chances are this is not possible, but you can always try your luck according to some credit card forums online.
Does Macy's Take PayPal Credit?
According to the Macy's website, there are several online payment methods that you can use at Check out for your macys.com purchases, including Macy's Card, Macy's American Express Card, third-party credit cards, PayPal, Macy's Gift Cards/E-Gift Cards, and third-party gift cards.
How Do I File a Complaint With Macy's?
Macy's has several available channels for customers to feedback and file a complaint should they think their rights have been trampled. This means that you can always:
Call Customer Care at (1)-800 289-6229
Visit Customer Care Contact Form
Call Headquarters on 513-579-7000
Macy's has a customer service complaints department that you can always contact for any complaint or inquiry you might have.
Final Thoughts
Macy's Amex card and the basic card are great options full of benefits. You can pay the card via the card's login website, or pay in-store via debit cards. You can also set up the Autopay function and select a payment source to avoid any late fees!
Updated on
Sign up for ValueWalk's free newsletter here.
Do you know someone who would benefit from this information? We can send your friend a strictly confidential, one-time email telling them about this information. Your privacy and your friend's privacy is your business... no spam!
Click here and tell a friend!