By Adam Torkildson. Originally published at ValueWalk.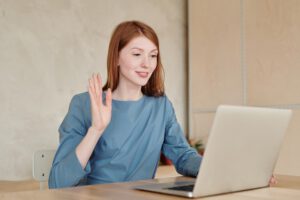 Business processes should evolve over time. In fact, procedures that worked when you started out probably will not work as you grow — even if the world somehow stays the same. But business productivity killers can sneak in over time. They may go unnoticed until they're causing you major headaches and impacting the bottom line.
Innovative business leaders proactively seek inefficiencies throughout the organization. But not knowing what to look for is yet another inefficiency. They're everywhere. With that in mind, this article will list inefficiencies costing you time that it's time to fix.
1. Lack of Automation
In a business without sufficient automation, employees engage in redundant, manual, and often tedious processes all day long. These activities become mind-numbing to the point that employees do what humans do when they're bored. They zone out and let their automatic responses take over while higher-level thinking leaves the room. As a result, this type of operation is also highly error-prone.
In this setting, you'll commonly hear statements like, "I can't believe I did that. What was I thinking?" even from great employees. This can lead to discord that causes even more time and morale challenges. All the while, real customers are waiting for service. Or vendors are waiting to be paid. This is nothing that AP Automation can't solve.
This situation often arises innocently enough. The processes develop during startup. But as the company hires more people, the process doesn't adapt to multiple people, more customers, and larger revenues.
The Fix
First, don't expect processes to iron themselves out. That doesn't happen. It's not a waste of time to take time to seek out manual, repetitive processes you can automate. You'll find automation for almost every business area from logistics to accounts payable to marketing. Automation isn't cheap, but nothing worthwhile ever is. Look for a quick win, and start expanding out from there.
2. Decentralized Systems
Disjointed technology and siloed teams lead to massive miscommunication and duplicate work that wastes a lot of time. You have decentralized decision-making by leaders who aren't able to see the full picture. All of this can lead to a bad customer and employee experience that brings productivity down.
Employee retention issues often follow. Now HR loses time as they manage a revolving door of high-quality yet disillusioned workers leaving a company they see as broken.
With that said, over-centralization comes with its own set of risks. It can lead to bureaucratic red tape. That's equally inefficient.
This maze of approvals and extra paperwork makes it harder for a team leader to make swift decisions. Swift decision-making is critical on the front line of any business. This is where employees interact with customers, vendors, regulators, and other critical entities. Poorly executed centralization can also limit flexibility. With so many moving pieces, everything must be considered before anything can be done.
The Fix
Set clear objectives for what centralization will look like within your organization. Invest in technology that unifies communication and operations. Some examples include customer relationship management (CRM) and enterprise resource management (ERP).
Phase-out old technology that can't integrate with newer, more centralized systems. Many of these disjointed technologies served you well while you were a much smaller business. But they don't grow with you. You must abandon them to grow efficiently.
Actively develop a process and culture that encourages on-the-spot decision-making by team leadership. Just make sure it's easy for these individuals to access the information they need to make these decisions.
Create a feedback loop rather than top-down only communication. A smart leader listens to the front-line employees' voices when decision-making. They make sure they understand how their decision impacts every level of the organization.
3. Over-dependency on Work Location
This one came to the forefront during the pandemic. Cost-effective collaboration and productivity have been around for a while. It can break the chains of location dependence. Still, many insisted that all employees had to stay on-site.
This completely disregards the fact that the largest segment of workers has grown up online. They know how to interact, stay connected, and be productive without constant face-to-face or oversight. At the same time, they know how to limit digital interactions to get their work done.
Over-dependence on a location causes many problems. A lot of employees endure lengthy commutes, making work-life balance harder. This ultimately bleeds over into work performance and morale.
Workplaces have more frequent distractions in an office. It's much worse than the occasional dog barking or lawnmower in a home office. When all employees are forced to stay at a location, you also run into a major issue during an outage or disaster. What's more, you're excluding a lot of top talent if you believe someone has to live in your city to work for you.
On top of that, many businesses embraced open workspaces thinking it would increase collaboration. But in reality, employees' face-to-face interactions decreased by 70%. People had to actively avoid each other to get any work done.
The Fix
Working from anywhere won't work for all employees. But just like exploring AP automation, it's worth your while to assess this objectively. Which employees could spend some or all of their work time off-site? Make that happen.
Be sure you have the collaborative technology in place to support off-site work. Then start with a team. Monitor and track performance.
Remember to focus on performance metrics that really matter, like work quality and quantity. Don't obsess over micromanaging how, where, or when they get that work done. If they're meeting business needs, that's what matters.
Inefficiencies Resolved
These are some common and significant examples of inefficiency present in many organizations. They're prevalent in those shifting out of startup into growth mode. Examine the inefficiencies mentioned above. As you do, you'll be better prepared to address all inefficiencies in a calculated manner.
Lack of automation, decentralized systems, and over-dependence on location are three fantastic places to start. Once you tackle these, you'll find you can spot them faster and get them fixed before they waste your company's precious time.
Updated on
Sign up for ValueWalk's free newsletter here.
Do you know someone who would benefit from this information? We can send your friend a strictly confidential, one-time email telling them about this information. Your privacy and your friend's privacy is your business... no spam!
Click here and tell a friend!