By Fintel. Originally published at ValueWalk.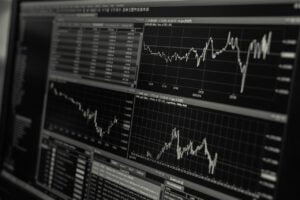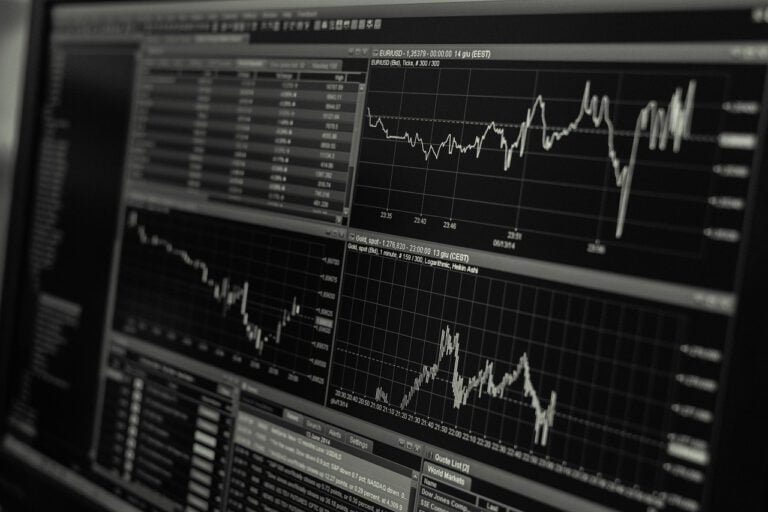 The top 5 U.S. stocks this week on our Short Squeeze Leaderboard!
In this edition we will look into the top 5 stocks on our Short Squeeze Leaderboard – click here to see the leaderboard
The Short Squeeze Screener and Leaderboard uses an advanced quantitative model to track companies that have the highest likelihood of experiencing a short squeeze. This is a short squeeze stocks list, or short interest tracker, that can be used as an integral part of your investing or trading research. This model is a proprietary, multi-factor model that uses a number of factors, including Short Interest % Float, Short Borrow Fee Rates, and others.
Q1 2022 hedge fund letters, conferences and more
You can click on each stock name to see more Fintel short interest analysis.
US:IO has fallen 2 spots this week to 5th rank. Ion Geophysical provides acquisition equipment, software, planning and seismic processing services, and seismic data libraries to the global oil & gas industry.
The stock has fallen -49% since the beginning of 2022 and is down -79.2% over the past year. The stock has 15.94% of the float currently shorted and a market cap of $14.7 million. On the 12th of April, the company filed for voluntary chapter 11 bankruptcy protection and the firm was awarded a 5-year contract with Brunei Shell Petroleum last week.
IO was downgraded to 'sell' from 'buy' at Alliance Global Partners this week, following the bankruptcy filing.
US:VERU has jumped +229 positions this week to 4th rank in the leaderboard. Veru is an oncology biopharmaceutical company with a focus on developing novel medicines for the management of breast cancer and prostate cancer.
VERU has more than doubled since the beginning of 2022, gaining +191.6% after announcing efficacy and safety results from a Phase 3 COVID-19 clinical trial. The stock now has 21% of its float shorted as investors bet against the significant recent gains made. Interestingly, VERU has a Gamma Squeeze Score of 89.91 that indicates to us, there is a higher chance of a gamma squeeze. You can find our more about this analysis – by clicking here
Institutions remain bullish on the stock and have a consensus 'buy' rating with an average target of $29.20, implying +120.5% further upside to the current price.
US:JOBS has gained 2 spots this week and is currently 3rd rank. 51job is a leading human resource solutions provider in China, offering a broad array of services in the areas of recruitment solutions, training and assessment, and HR tools and outsourcing services.
JOBS has gained +25.6% year to date but is down -2.7% over the past year. The stock reached an annual low point around the ~$45 mark in the beginning of January before recovering in the 3 months following. The stock has 33.2% of its float currently shorted, giving it a higher likelihood of a short squeeze.
JOBS reported Q4 results at the start of the month with EPS falling slightly over the year while revenue grew +16% over the prior corresponding period. The stock has a 'hold' rating at Morgan Stanley with a target price of $57.25
US:HCDI jumped 60 positions this week to 2nd spot on the leaderboard. HCDI is a developer of residential properties in Seattle.
HCDI has fallen -9.1% since the start of 2022 and is down -28.7% over the past year. The stock has seen a +26.4% after the company restated their recent results and after listing six multi-family projects worth $278 million. HDCI currently has 23.88% of its capital shorted.
The stock is covered by ThinkEquity and has a 'buy' rating with a target price of $8 which implies +221% upside to the current price.
US:ATER has held 1st spot this week on top of the leaderboard. Alterian is a technology-enabled consumer products platform that builds, acquires and partners with electronic commerce (e-commerce) brands using data science.
TER has gained +26.7% since the beginning of 2022 and is down -78.5% over the last year. The stock currently has 36.86% of its capital shorted. We also noticed, ATER has a Gamma Squeeze Score of 97.81 that indicates to us, there is a higher chance of a gamma squeeze. You can find our more about this analysis – by clicking here
Aterian appointed Anton von Rueden as COO in April who will oversee the firm's global supply chain operations and will be based out of the US.
ATER is covered by various institutions and has a consensus 'buy' rating with an average target price of $6.80, implying +28.5% upside. Following the firms Q4 result in early March, several brokers revised targets lower.
More on Fintels short analysis:
This short interest tracker provides a variety of short interest related data, sourced from a variety of partners. The data is organized by frequency of updates, with intraday data at the top (short shares availability, short borrow fee rate), daily data (short volume, fails-to-deliver) in the middle, and the slowest updated data (short interest) at the bottom. Note that short interest is published twice-monthly, on a schedule set by FINRA.
Where does Fintel get its data? We source our short interest data from a variety of providers. The Short Interest figures we provide are sourced directly from the stock exchanges (NASDAQ, NYSE, NYSE American, NYSE Arca, CBOE, and IEX) and FINRA. This is the official data and covers a broad spectrum of the market. We do not source short interest from a single broker. For Canadian, Australian, and Hong Kong markets, the short interest is published by the regulatory agencies of those countries. We get this data directly from those agencies on a daily or twice-weekly basis. The float and shares outstanding we use are sourced from Capital IQ, which is one of the top firms that provide this data.
Is short interest self-reported, and therefore unreliable? Short interest is not self-reported. FINRA and U.S. exchange rules require that brokerage firms report short interest data to FINRA on a per-security basis for all customer and proprietary firm accounts twice a month, around the middle of the month and again at the end of each month. See Short Interest — What It Is, What It Is Not. for more information.
Are dark pool trades counted in short interest figures? Yes, they are. The primary difference between a dark pool and a lit exchange is that pre-trade information such as bid/ask are not available. However, once a trade is made, dark pool trades are published on the tape and tracked like every other trade. When it is time to report, any open short positions are reported, no matter what type of trading venue those shares were acquired on.
Article by Ben Ward, Fintel
Updated on
Sign up for ValueWalk's free newsletter here.
Do you know someone who would benefit from this information? We can send your friend a strictly confidential, one-time email telling them about this information. Your privacy and your friend's privacy is your business... no spam!
Click here and tell a friend!