By Anna Peel. Originally published at ValueWalk.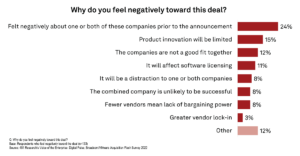 Some M&A deals court controversy. When Broadcom Inc (NASDAQ:AVGO) announced it had reached an agreement to acquire VMware, Inc. (NYSE:VMW) at the end of May, S&P Global Market Intelligence noted a lack of any obvious and immediate synergies between the two companies from the technical and product points of view, but also from a cultural standpoint.
S&P Global Market Intelliegnce's 451 Research unit decided to survey several hundred tech industry leaders to get their sentiments on the deal  and received a strong sense of just how important VMware is to its users. The majority of survey respondents don't view the company's software in legacy terms, but rather view it as supporting their critical IT systems and requiring deep expertise and continuing innovation to secure its long-term future. The most frequently expressed sentiment that emerges from the survey, addressed to the acquirer, is "don't break VMware."
Q1 2022 hedge fund letters, conferences and more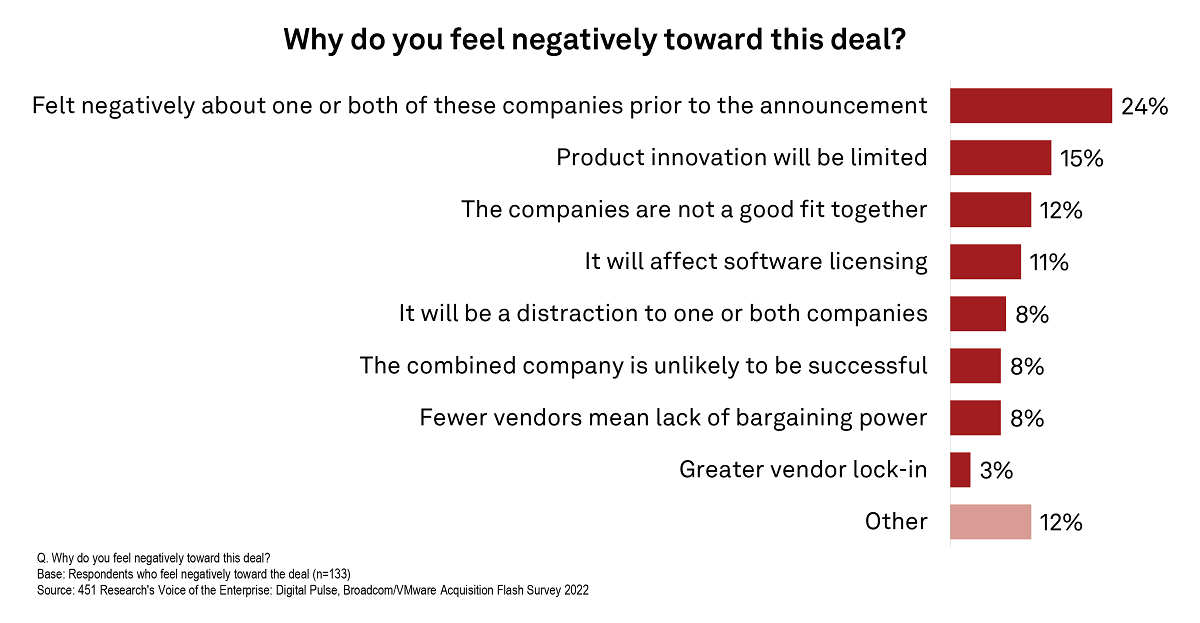 Don't Break VMware
Key findings from the report include:
The reactions to the deal captured by our survey were primarily neutral (44%) or negative (40%) impressions and were strongest among organizations that identify themselves as existing customers of both Broadcom and VMware (56% negative, with 27% citing "very negative" impressions).
After a general existing negative feeling about one or both vendors prior to the deal, the three main worries on the list are that the pace of innovation will be stifled, the general lack of obvious synergies between the two companies, and the potential impact on software licensing terms and conditions.
A number of our survey respondents did feel there were some synergies that could be exploited, with several highlighting networking and the edge as potential areas.
There is a marked contrast in how the two discrete companies are perceived. Nearly 54% of our survey respondents say they regard VMware as a supplier of "critical infrastructure or systems" (compared with 20.3% for Broadcom), while 44% say it "provides modern technology" (vs. 22.1% for Broadcom) and 46% agree that it "has deep expertise" (vs. just 11.9% for Broadcom).
Meanwhile, some 37.7% say the companies are not well aligned, with 46.9% neutral and just 12.4% believing them to be well aligned.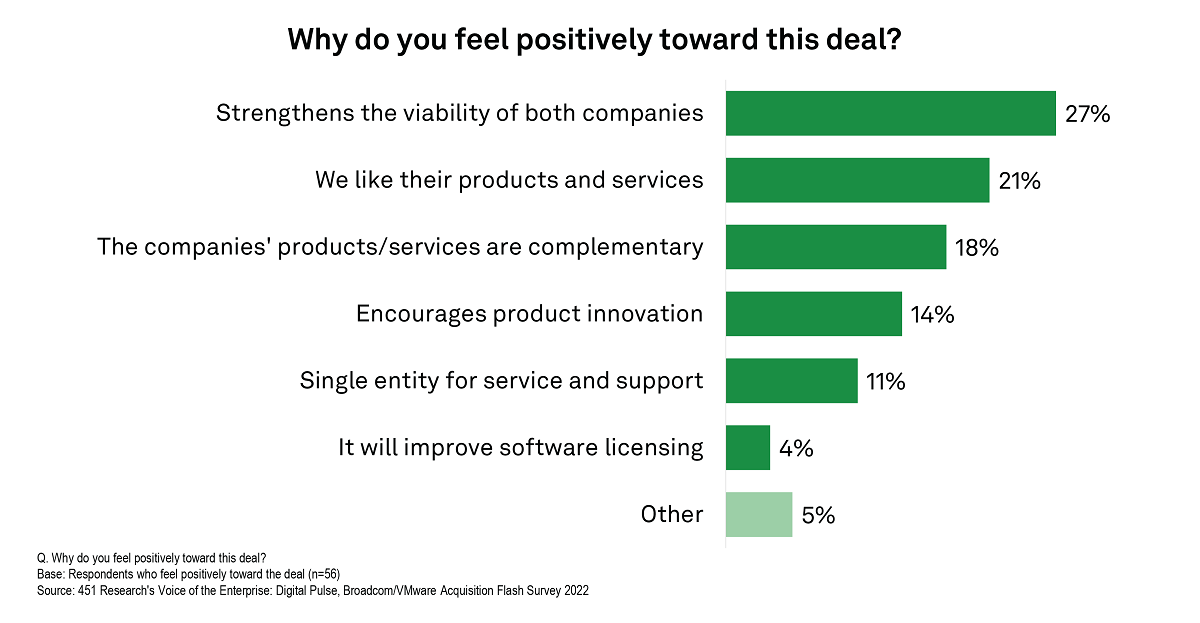 Methodology: This online survey of 338 respondents was conducted from May 27 through June 3, 2022, by 451 Research, the enterprise technology research unit of S&P Global Market Intelligence.
Updated on
Sign up for ValueWalk's free newsletter here.