By Fintel. Originally published at ValueWalk.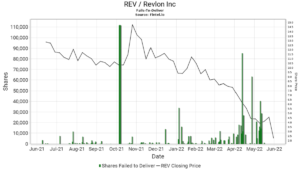 Near century-old American cosmetics giant, Revlon Inc (NYSE:REV) caught a wild ride this week after shares jumped 560% as meme stock-buying retail investors ruined many a short seller's positions, buying the shares after the company revealed a bankruptcy filing and related financing.
REV's share price has fallen 48% since the beginning of the year, fuelled by investor rotations out of unprofitable companies with the onset of rising interest rates.
Q1 2022 hedge fund letters, conferences and more
The stock has been discussed by redditors at Wall Street Bets over the last week, with one calling it "a hit attempt from shorters" and comparing the company's position to Hertz's similar situation in 2020.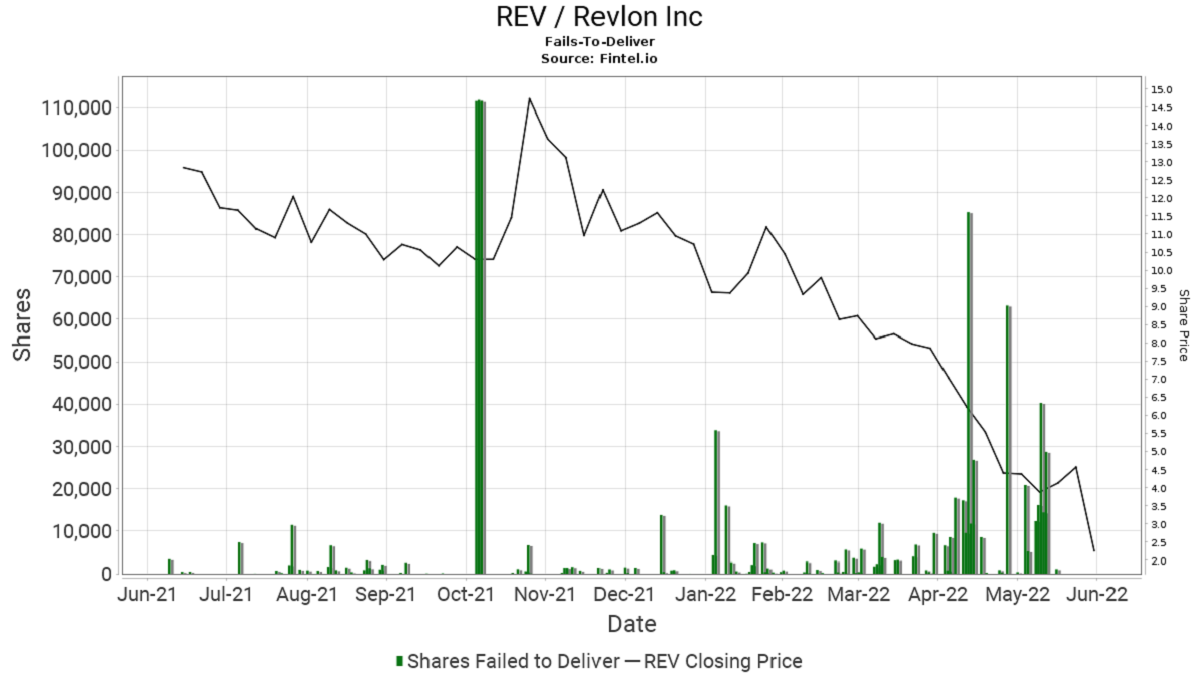 The significant rally and displacement in short markets has driven the stock to the top of the Fintel short squeeze leaderboard with a score of 98.01.
REV has 37.31% of its float currently shorted with 0.03 days to cover.
The graph to the right shows the share price over the last year with short positions that failed to deliver shares, showing some correlation with a spike in prices.
Short interest in the stock has grown 64.11% over the last month as the share price continued to sink with speculation growing that the company would file for bankruptcy.
Analyst Stephanie Wissink at Jefferies covers the stock with a 'hold' rating and gives a $10.50 price target.
Wissink last reported on Revlon after the Q4 update, noting the result reflected measured directional progress for the company with increased demand offset by a challenging supply chain landscape.
Revlon's fourth quarter $58.4 million EBITDA was its strongest in six years, and it narrowed its loss per share to $1.23 from $1.79 in the prior year. Revlon's sales rose 7.7% to $479.6 million, but t$3.3 billion in long-term debt, flat versus a year ago, clouded the results.
Options market sentiment during the last three months swung from positive to negative and back as retail money fought the shorts. try to unde
The Fintel platform calculates a put/call ratio of 0.41, which suggests current call volume outweighs put volume in the market.
The chart below shows Revlon's declining institutional investment, which may partially explain the shares' long term downtrend.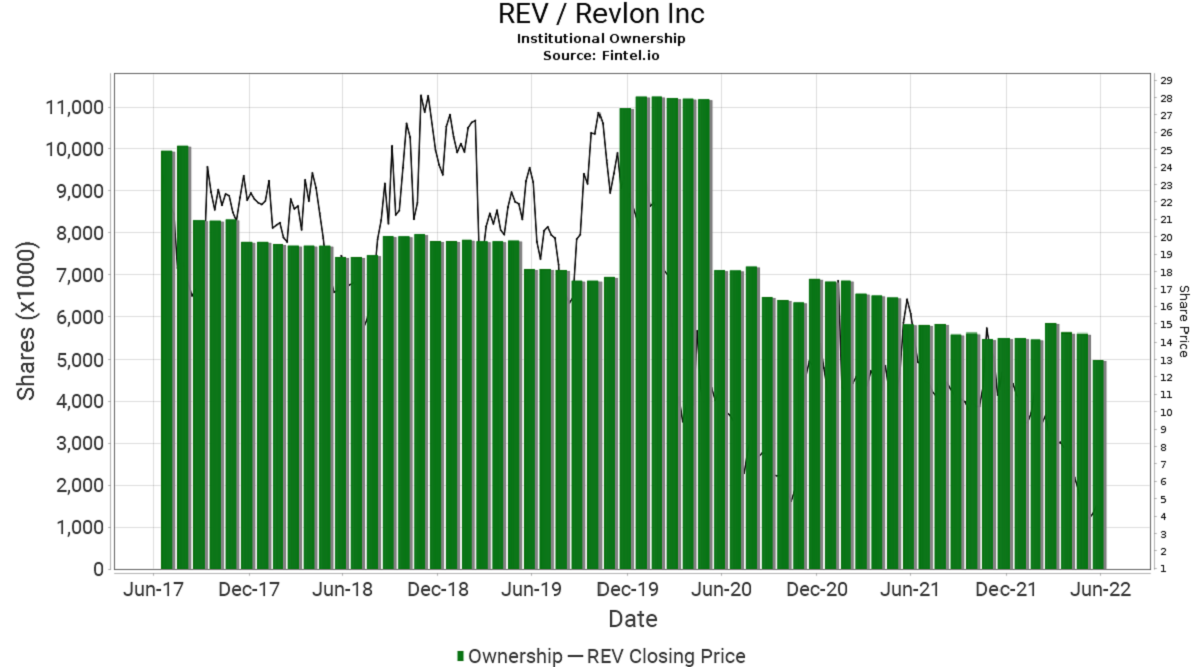 Article by Ben Ward, Fintel
Updated on
Sign up for ValueWalk's free newsletter here.