2.25%.
That is the current Fed Funds Rate and they will add around 0.75% to that (plus or minus 0.25%) so let's say it's 3% by the end of the day.  As you can see from this chart, which tracks the Effective Rate against Core Inflation – there's no surprise here.  Funds usually move in lock-step with inflation but, since 2009, in order to boost the economy from our last major crash – rates have been far below inflation and now it's time to pay the piper.  
Still, you might notice that this has been going on since the 60s and, shockingly, the market has survived.  Corporations have survived.  People have survived.  Why then is the market acting like they won't?  Prices go up – shocking!   Wages go up – shocking!  
When I had a paper route in the 70s, there was a highway sign I could see that said a VW Beetle was only $1,999 and I was 11 years old and made about $20 a week so, if I saved $5 a week I'd be able to buy it when I got my permit at 15 (I ended up getting a used Barracuda for $800 and went to Europe with the rest but I was a waiter by then and rolling in money).   
Now my daughter drives for Door Dash and makes $50-100 per night and a Beetle starts at about $30,000.  I don't know what a paperboy makes but newspapers are now $2.50 – also up 10x from when I used to deliver them.   So there have been a lot of adjustments along the way in the past 50 years:  Wages have gone up, prices have gone up…  Newspapers barely exist anymore and neither do pre-teen paperboys (child labor laws), my daughter does a job that didn't exist.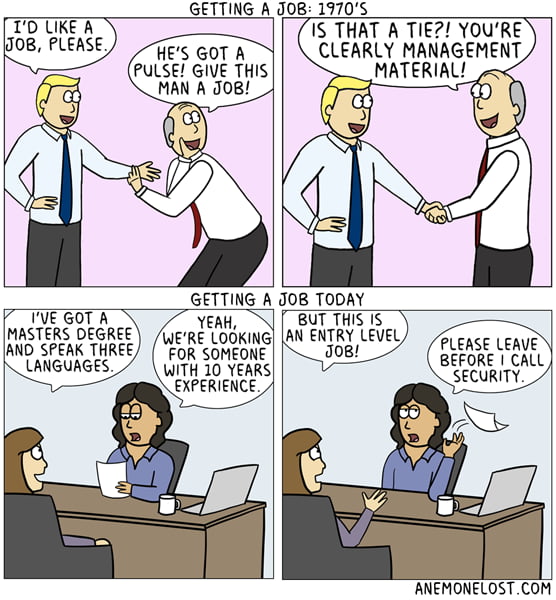 The Internet that created my daughter's job pretty much killed off my old paperboy job as nobody reads physical papers anymore.  Anyway, the point is the World changes, Society changes, the Economy changes and, generally, we all adapt and survive.  Heck, in the 1970s, the S&P 500 was at 100 and now it's at 3,885 – up 39x in 50 years so, if I had taken my $2,000 and put it in SPY in 1978 (when I turned 15), I'd have $80,000 today – almost 3 VWs!  
My point is – stop freaking out and, more importantly, stop letting other people freak you out that a normal economic cycle means it's the end of the World.  It's not… probably…
What you do have to consider is your timeframe because, as we see, the market can correct or over-correct for a very long time and, though it's likely to come back – you have to be able to ride it out or you'll be forced to liquidate – often at the worst possible time.
That's why we are currently cash-heavy with lots of hedges – better to be safe in this uncertain environment but, as long-term investors (20 years +), it would be crazy not to take advantage of stocks that have gone on sale – especially our beloved blue-chips.  
We will see what Powell has to say this afternoon but I don't think it can be worse than expectations so I expect a relief rally into the end of the week.