We made it!
Week two of earnings is done and we've survived.  Unfortunately, we topped out on Wednesday morning, so it doesn't seem all that great but we're up for the week and our goal was not to fail last week's lows of 3,680 (strong retrace) on the S&P and 11,000 on the Nasdaq – and we got that.  
Keep in mind that, just one month ago, we were being told a Recession was upon us and everything was crashing and it was 2008 all over again.  That narrative has not held up well into earnings and yesterday's Q3 GDP number was a healthy 2.6% – not Recessionary at all.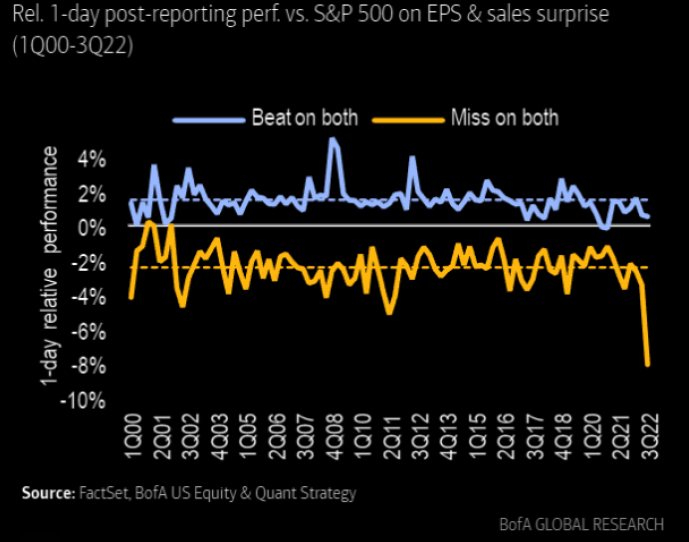 Corporate Profits are erratic but still more than last year but investors are clearly re-thinking last year's insane multiples and have been a lot less generous with their valuations.  Currency issues and supply chain issues are also impacting profits – but these things will pass for the long-term investor. 
Companies that beat top and bottom lines have gone up barely 1% on average and companies that missed on both counts have been knocked down almost 8% on average – that a punishing earnings environment so it's actually kind of impressive that the S&P is holding up so well.  
Over at the Nasdaq, AAPL did well, as usual but it's all about META today as they are being killed for (gasp!) investing in something other than stock buybacks.  META is down 25% this morning and I sent out a Top Trade Alert to our Members yesterday detailing why I think NOW ($98.65) is the time to get in.
We already are in with 2025 $120/160 bull call spreads we bought for $15 in our Long-Term Portfolio and we bought 30 of those for $45,000 but you know we're going to lose a LOT less money than people who bought 3,000 shares for $120 ($360,000) and are looking at a $64,000 loss this morning.  That's two of the great things about options spreads – you limit your loss exposure and drastically reduce your cash outlays.  
NOW we can take advantage of the dip and deploy more capital to re-position more aggressively.  We don't usually jump in and buy stocks right after earnings but META seems very oversold to me and our target low was $110 (we sold 10 2024 $140 puts for $30) and nothing has Fundamentally changed with the company – they are just spending a lot of money on a big project.  
INTC is also spending a lot of money on big projects as we enter the Angstrom zone for chip sizes.  An Angstrom is one hundred millionth of a centimeter – there are molecules bigger than that and the new line of Intel Chips will be 20 Angstroms or 2 Nanometers, down from 7nm in their last production run.  
We are essentially into the realm of science fiction at this point, building processing chips atom by atom with lasers and magnets and INTC has been investing in production plants to make the next generation of chips and, like META, it has killed their profits – and their stock price.  But good long-term INVESTORS look to the future and INTC is building a microscopic moat that will keep them as a leading chip supplier for the rest of the decade.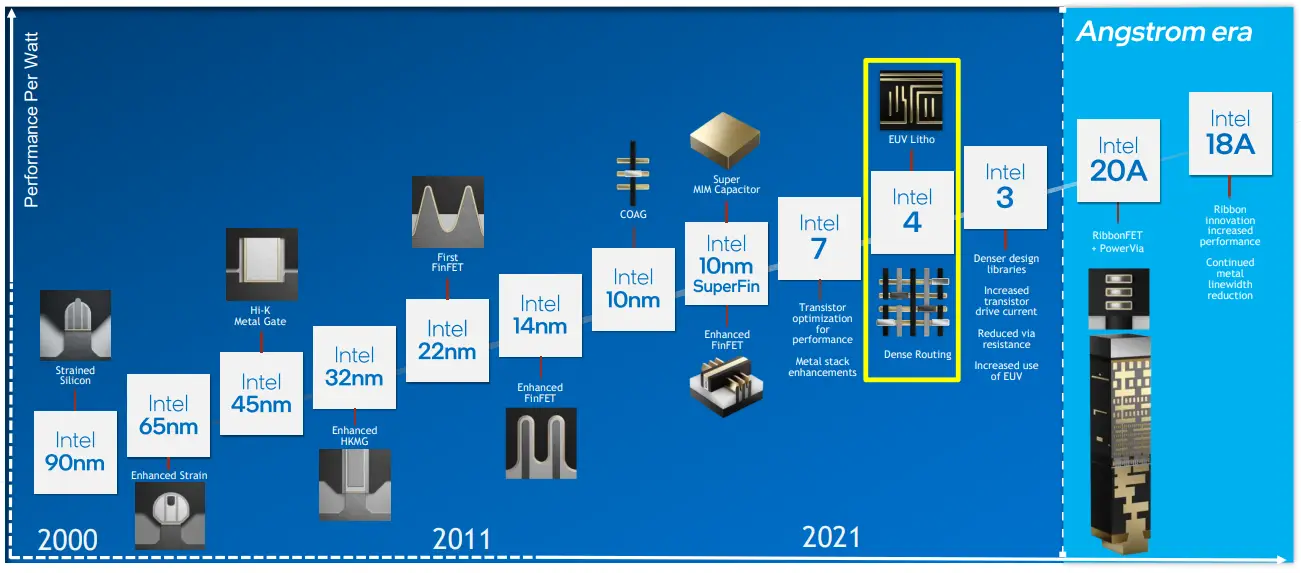 Moore's Law is holding up pretty well as processing power gets faster and cheaper year after year.  To the extent that computers can help us solve the World's problems – they are keeping up their end of the bargain so far.  
Speaking of problems:  Will Elon Musk put Donald Trump back on Twitter?  He needs to do something fast as his $44Bn acquisition of the company is mostly debt and 5% of $44Bn is $2.2Bn and TWTR only made $1.4Bn in it's best year (2019) and lost $1.4Bn in the next two years and this year is HOPING to make $900M so over 100% of their earnings will have to be spent on debt service in what could be the dumbest LBO of all time.  
Have a great weekend,