Q2s earnings season for Banks has been a tale of two worlds.
On one side, we have the big banks, like JP Morgan (JPM) and Wells Fargo (WFC), who have been crushing Wall Street estimates with their massive profits and revenues. On the other side, we have the Regional Banks, who have been facing a slew of challenges, from rising interest expenses to slowing loan growth.
Some regional banks did manage to post decent results in Q2, despite the headwinds. KeyCorp (KEY), Western Alliance Bancorp (WAL), and Zions Bancorp (ZION) saw their profits decline from the previous quarter, but their deposits remained stable or increased, which was a relief after customers withdrew their money earlier in the year. This news led to a positive response from investors, and stocks for these banks surged. The KBW Nasdaq Bank Index (BKX) and the KBW Nasdaq Regional Banking Index (KRX) also showed strong performance.
But not all Regional Banks were so lucky. Many of them fell short of Wall Street expectations, as they had to pay more interest to retain depositors after a rate hike made other investments more lucrative. This rise in interest expenses has affected profits, especially for Main Street banks without significant fee-based businesses.
The Q2 earnings results are also highlighting some broader trends that could shape the future of banking. One is the divergence between Consumer and Corporate Banking. Consumer banking has been booming, thanks to increased credit card borrowing, higher loan charges, and still-robust consumer spending (which we are concerned is maxing out). Corporate banking, on the other hand, has been sluggish, due to lower Investment Banking fees, a deal-making slump, and the current real estate chaos.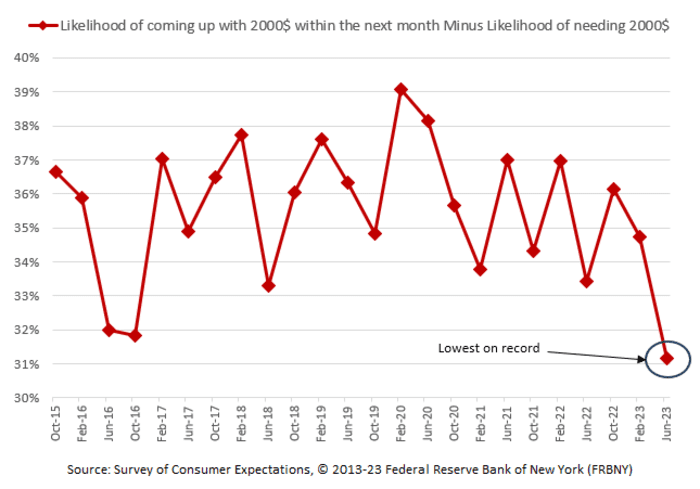 Another trend is the impact of the stock market rally on midsize lenders. The rally has given them some cushion to navigate the ups and downs of the economy. But it remains to be seen how sustainable this trend is, as some analysts are still warning of a possible market correction or crash in the second half of the year.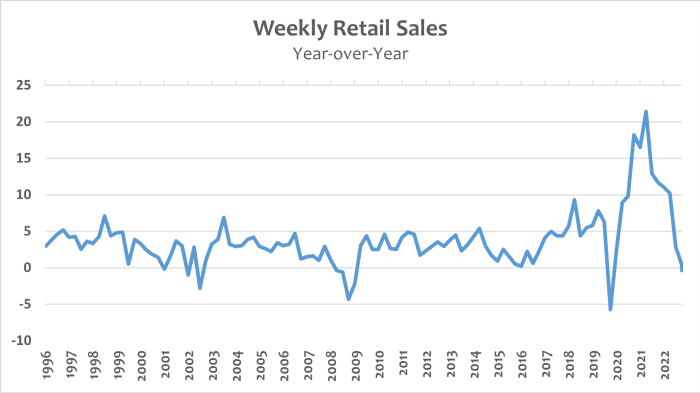 A third trend is the uncertainty surrounding the economic outlook and potential regulatory changes. Some Regional Banks have already started hoarding cash instead of issuing new loans, anticipating possible new regulations and economic uncertainties. Additionally, Commercial Real Estate, a significant sector for some Regional Banks, has been sputtering, and banks have taken hits on these loans.
Corporate landlords, including Blackstone Inc. (BX) and Brookfield Asset Management Ltd. (BAM), have stopped making payments on office buildings they've deemed to be money-losers as vacancies increased with the growing acceptance of remote work. In addition, borrowers' financing costs have soared as the Federal Reserve hiked interest rates to cool inflation and property values have declined.
The delinquency rate for offices with commercial mortgage-backed securities swelled to 4.5% in June from 1.7% a year earlier, financing-data firm Trepp reported. Most CMBS financing is non-recourse, which means owners can walk away from properties without exposing themselves to further financial damages.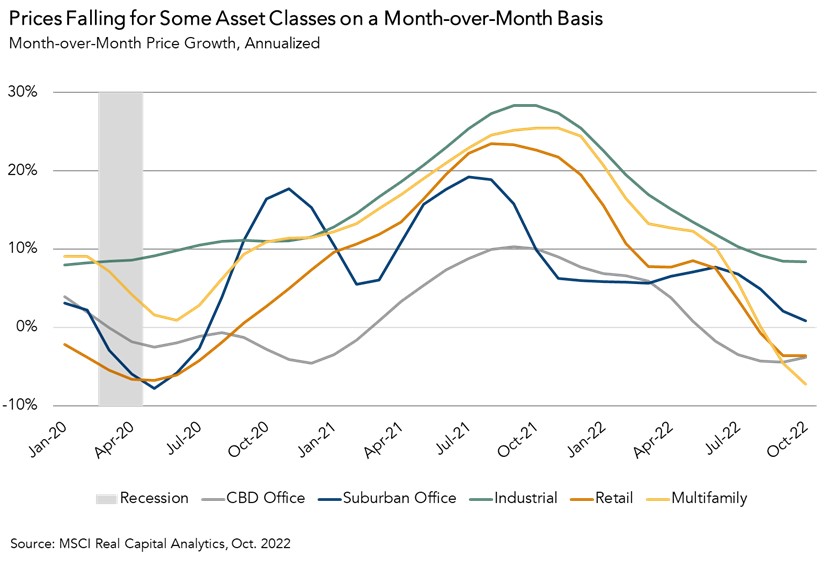 The Q2 earnings season for banks has shown that while some regional banks have performed relatively well, challenges persist. The economic environment, interest rates, and potential regulatory changes will likely play crucial roles in shaping their future performance. Investors and Industry Stakeholders need to remain cautious and closely monitor these factors going forward.
Just this morning, Starwood Capital is defaulting on a $212.5M mortgage on an Atlanta office building. Starwood has $115 BILLION in assets but it's better for them to walk away than take the loss as taking the loss would call into question the value of their other $114,787,500,000 of assets!  
Tower Place 100 in Atlanta was 62% leased as of the end of 2022, down from 87% in 2018 when the loan was originated and, even worse, their largest tenant is WeWork – who may be about to default themselves. Atlanta's overall office vacancy rate is 22.4% – better than many large US cities and the trend is not at all their friend…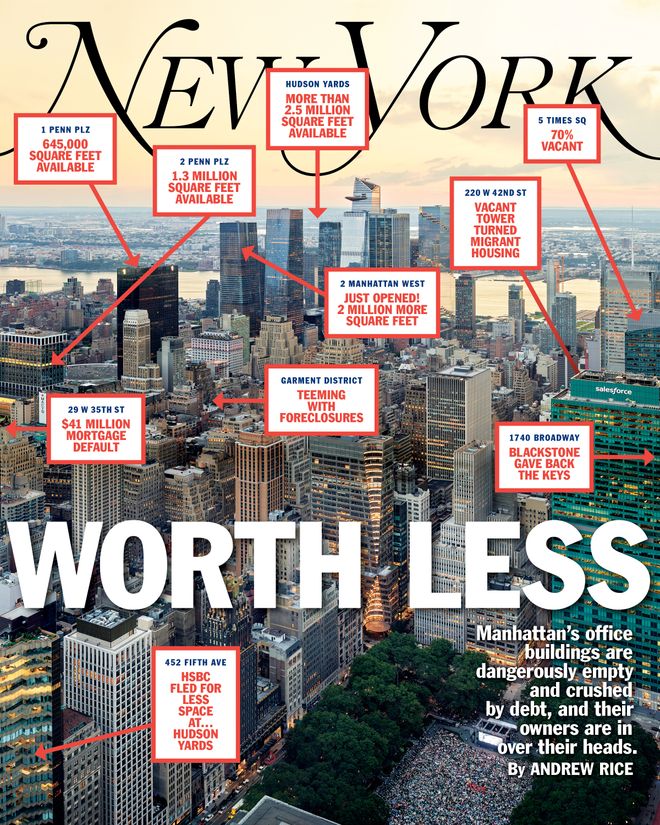 That's the cover of this week's New York Magazine – I suggest reading it!  
Have a great weekend,