by phil - March 16th, 2018 6:23 am
Not just a weak week but a weak 45 days since February.
After testing our 30% line on the S&P 500 at 2,860 at the end of January, we plunged down to our 20% line at 2,640 in early Feb and now, 5 weeks later, we have struggled to hold the 25% line, which has now become the 50-day moving average as well at 2,750.
The annotation on the chart is not our 5% Rule™ but a simply Fibonacci retracement and it shows you what a cleanly technical move the market is making. That, in turn, indicates that the majority of this trading is being done by robots and those robots are not trading with emotion or enthusiasm – they are just trading their pre-programmed ranges and it won't take much of a change of human hearts to send the whole thing crashing back down another 10% from here.
I told CNBC in Japan earlier this week that my number one Global concern was a Trade War and now, in addition to steel and washing machine tariffs, we (and NATO) are sanctioning Russia and Russia is retaliating against us and now Trump is readying "sweeping tariffs and investment restrictions on China" – this is what a trade war is folks – no one declares it, it just happens step by diplomatic step. Suddenly, among Conservatives, "Globalism" and "Globalists" have become bad words, words used to describe their enemies the way they used to say "Communist" and "Socialist". These are very dangerous times, folks.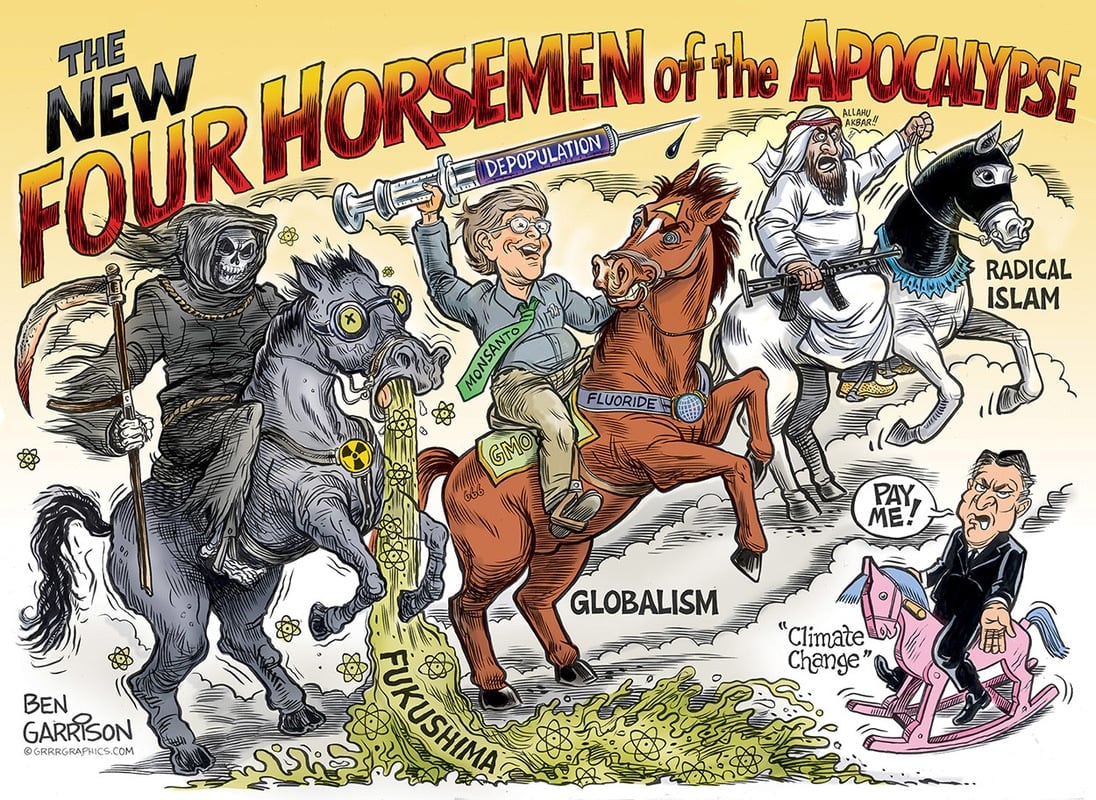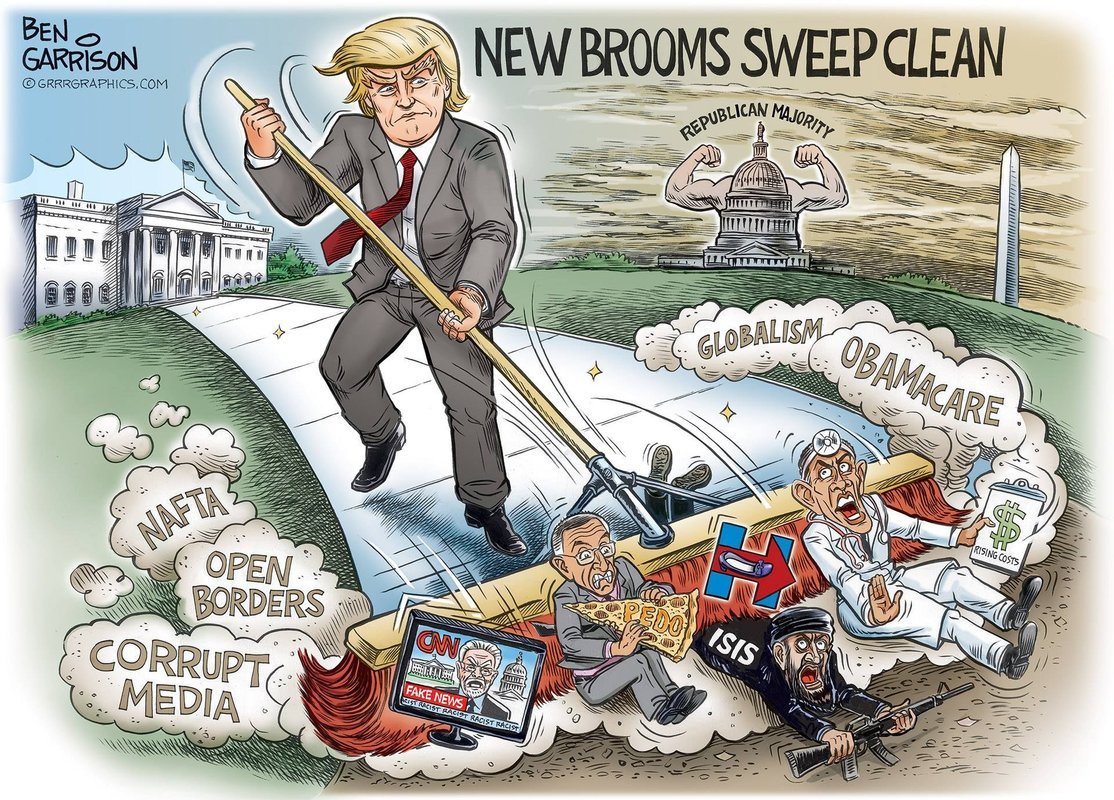 This myopic, anti-Progressive, anti-progress, protectionist view of the World comes right out of the early 1900s and in fact, the first "America First" Committe was formed as an attempt to keep the US from "meddling" in World War II and was "characterized by anti-semitic and pro-fascist rhetoric." Trump's form of Fascism isn't anti-semetic yet, just anti-Muslim and anti-Mexican and anti-African and anti-Poor so, as long as you aren't one of THOSE – you're good – for now.
Hoover's America First protectionism and tariffs landed us in the Great Depression and Hoover, like Trump, literally promised his base "A Chicken for…

Posted in Appears on main page, Immediately available to public | Join Member's Chat - 133 Comments Here »
by clarisezoleta - March 16th, 2018 2:56 am
The PhilStockWorld.com Weekly Webinar – 03-14-18

For LIVE access on Wednesday afternoons, join us at Phil's Stock World – click here
Major Topics:
00:01:56 Checking on the Markets
00:11:05 Active Trader
00:12:17 Indexes
00:20:27 Seeking Alpha Market News
00:25:59 S&P
00:32:09 Trade Ideas
00:41:36 CMG
00:45:43 Long-Term Portfolio
00:46:17 Short- Term Portfolio
00:49:01 Active Trader
00:55:42 KMI
01:07:01 RB
01:09:36 Petroleum Status Report
01:16:02 Active Trader
01:22:00 GDP Now
01:34:38 Trade ideas
01:37:27 WBA & CVS
01:55:42 Checking in the Markets
Phil's Weekly Trading Webinars provide a great opportunity to learn what we do at PSW. Subscribe to our YouTube channel and view past webinars, here. For LIVE access to PSW's Weekly Webinars – demonstrating trading strategies in real time – join us at PSW — click here!
Posted in Appears on main page, Immediately available to public, Phil's Favorites | No Comments »
by ilene - March 16th, 2018 2:05 am
Anthill 23: Bursting the Bitcoin bubble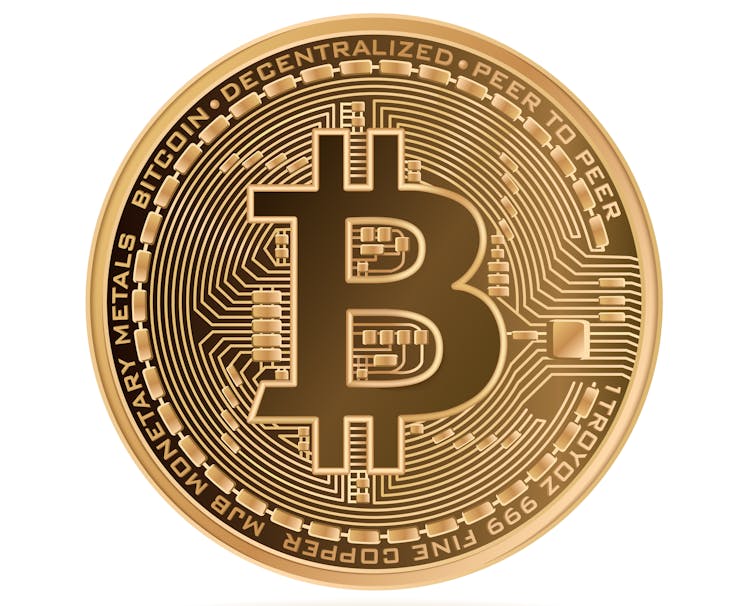 Courtesy of Annabel Bligh, The Conversation; Gemma Ware, The Conversation; Kelly Fiveash, The Conversation, and Will de Freitas, The Conversation
In this episode of The Anthill podcast from The Conversation, we're delving into the world of Bitcoin. The cryptocurrency has come a long way since its launch by the mysterious person (or persons) Satoshi Nakamoto in 2008. The price of one Bitcoin hit a peak of more than US$19,000 in December 2017. It has since fallen below US$9,000.
Bitcoin has made a lot of headlines over the last year, but will it be the currency of the future? To find out, we spoke to professor of business history at Bangor University, Bernardo Batiz-Lazo, about what makes money money. He shared his doubts about Bitcoin – or any other cryptocurrency – going mainstream anytime soon.
And Larisa Yarovaya, lecturer in accounting and finance at Anglia Ruskin University, explains some of her recent research into the effect of US policy announcements on different cryptocurrencies. Her findings give some insights into whether or not they make good assets for investment. She also tells us how cryptocurrencies respond in different ways to the US dollar and gold.
For many, one of the big appeals of cryptocurrencies is the fact that they are not regulated by any governments. But different countries have responded in wildly different ways to the rise in popularity of Bitcoin. Initial coin offerings have been banned in South Korea, where regulators are considering shutting down local cryptocurrency exchanges. Meanwhile, the threat of regulation in China and elsewhere recently triggered a significant slide in Bitcoin's value.
Russia, however, has been a hotbed of cryptocurrency innovation, where President Vladimir Putin wants to create infrastructure for the national adoption of virtual coins. And in Sweden there's talk of releasing a national cryptocurrency.
The Conversation's technology editor Kelly Fiveash spoke to lawyer Iwa Salami at the University of East London and Brian Lucey, finance expert at Trinity College Dublin, to take a closer look…

Posted in Appears on main page, Crypto Corner - Bitcoin, ETC, Immediately available to public, Phil's Favorites | No Comments »
by phil - March 15th, 2018 8:39 am
Here come those tears again

Just when I was getting over you

Just when I was going to make it through

Thinking I might just be strong enough after all – Browne
Here we go again.
If the markets were as strong as the Wall Street narrative suggests – they wouldn't keep failing the 50-day moving averages, would they? Not only that but we STILL haven't gotten the broadest index, the NYSE, over their Must Hold level, which means we haven't even really confirmed a broad-market rally.
Not only has the rally had a very narrow focus but, as it turns out, the main buyer of US Corporate stocks is — US Corporations! Last week alone, US companies bought back $1.5Bn worth of stock through Bank America (BAC) alone – the biggest week they ever recorded. In the past 3 months, $250Bn in additional buybacks have been announced, possibly pushing us to a $1Tn year in Corporate Buybacks or about 2.5% of the entire market.
And, of course, they are not buying every stock, mostly their own so it's those big, Top 1% Corporations, 90 of the 9,000 listed companies – the ones who were given $1.5Tn worth of tax breaks by the Trump Administration – that are bringing back the cash they hid overseas to avoid paying taxes under Obama (at no penalty) – and are using it to buy back their own stock to mask the fact that earings are not actually improving by reducing the number of shares those earnings are divided by.
All in all, it's just a huge Ponzi scheme where companies plow back declining profits into their own stock so the CEOs can justify their outrageous salaries and lure investors into their stock while insiders and Fund Managers (ie. "smart money") cashes out. Then, when the whole thing ultimately collapses, they will say: "Who could have seen that coming?"
Posted in Appears on main page, Immediately available to public | Join Member's Chat - 137 Comments Here »
by ilene - March 14th, 2018 11:35 am
The financial sector is professional gambling in action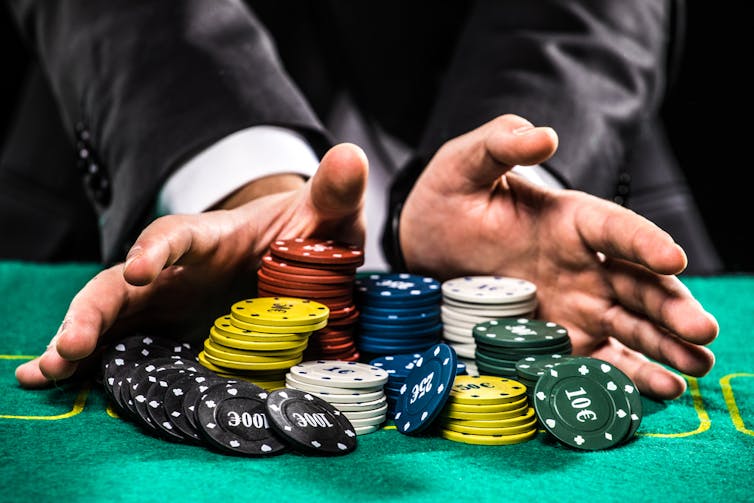 Courtesy of Chris Brady, University of Salford
The American journalist and poet Ambrose Bierce wrote in his 1906 satire The Devil's Dictionary that "the gambling known as business looks with severe disfavour on the business known as gambling".
That phrase has a particular ring of truth about it when one starts to think about the "casino banking" that caused the financial crisis almost ten years ago. But that term was – and still is – a slur on casinos. If the financial services industry was as well-regulated and as well understood as the gambling industry, the financial collapse may have been avoided.
At the root of all financial bubbles, scams and scandals is the self-proclaimed "professionalism" of the financial sector – what Nobel Prize-winning economist Freidrick von Hayek referred to as "the pretence of knowledge".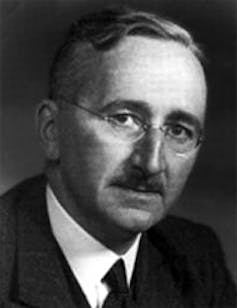 Professionalism and distraction

Von Hayek admitted to the futility of trying to make economics "scientific" in the accepted sense of the word. Like any profession, the financial sector seeks to clothe its "pretence of knowledge" in the language it uses to distract its customers from recognising that it is simply an arm of the gambling industry. Substitute betting jargon for finance-speak and the reality becomes clearer. The majority of actions in the finance sector are bets.
The finance sector has a vested interest in dissociating itself from the gambling industry itself. In his book, The Poker Face of Wall Street, finance expert Aaron Brown said:
Gambling lies at the heart of economic ideas and institutions, no matter how uncomfortable many people in the financial industry are with the idea.
Indeed, in the immediate aftermath of Tulipmania (the manic buying of tulips and the ridiculous prices they achieved in the mid 17th-century Netherlands) the courts refused to rule in favour of sellers trying to enforce contracts for sale on the grounds that it was a "gambling operation".
Bluffing and confidence

Not…

Posted in Appears on main page, Immediately available to public, Phil's Favorites | No Comments »
by phil - March 14th, 2018 8:05 am
"Climbing up on Salisbury Hill

I could see the city light

Wind was blowing, time stood still

Standing, stretching every nerve

Had to listen, had no choice

I did not believe the information

Just had to trust my imagination" – Peter Gabriel
While you were sleeping…
You know that funny story about the former Russian spy and his daughter who were poisoined in the UK (Salisbury) on March 4th and how the British investigated it and, Monday, Theresa May told Parliament that it was "highly likely" the Russians were responsible? Well the British demanded an immediate response from the Kremlin or Britain would immediately place sanctions on them and now it gets REALLY amusing as the Kremlin called May's speech to Parliament "a circus" and, when they say "circus" they mean the boring Russian kind with no animals!
Then (and here's where it gets REALLY funny), Russian Foreign Ministry Spokeswoman Maria Zakharova replied (or threatened – it's hard to tell the difference with Russians):
"One does not give 24 hours notice to a nuclear power" adding that the "Skripal poisoning was not an incident but a colossal international provocation."
THEN things got really crazy (not Trump crazy, but crazy for normal people) as a Twitter war erupted between the UK and the Russian Embassy:
"Moscow will not respond to London's ultimatum until it receives samples of the chemical substance to which the UK investigators are referring.
…

Posted in Appears on main page, Immediately available to public | Join Member's Chat - 124 Comments Here »