Posts Tagged 'cancer research'
by ilene - April 18th, 2010 2:51 pm
Courtesy of Pharmboy
Cancer is characterized by a group of abnormal cells that grow and replicate uncontrollably. These cells' rapid replication allows them to invade adjacent tissues and organs and even spread to other parts of the body. As they replicate, they can crowd out organs, preventing the body's essential processes from occurring normally. Cancer, if left untreated, can hinder the body's organs from performing their functions enough to cause death.
Cancer is the second leading cause of death in the U.S. in 2009. Figures 1 and 2 show the Male and Female breakdown of different cancer types from the CDC (as of 2006) and we can understand why now prostate and breast cancer research top the list. Next comes lung, and Figure 3 shows a adenocarcinoma in the lung.
Number of deaths for leading causes of death:
Heart disease: 631,636
Cancer: 559,888
Stroke (cerebrovascular diseases): 137,119
Chronic lower respiratory diseases: 124,583
Accidents (unintentional injuries): 121,599
Diabetes: 72,449
Alzheimer's disease: 72,432
Influenza and Pneumonia: 56,326
Nephritis, nephrotic syndrome, and nephrosis: 45,344
Septicemia: 34,234
Figure 1. Top 10 Cancers: Male
Figure 2. Top 10 Cancers: Female
Figure 3. Adenocarcinoma – Lung cancer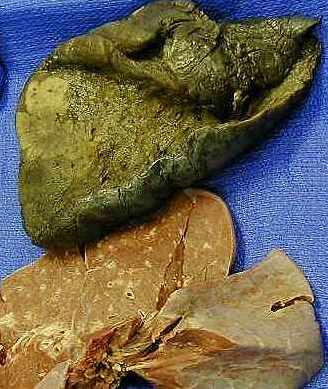 For about 40 years, the pharmaceutical and government sponsored research have waged a war on cancer, and many think that it has been a failure as the age-adjusted mortality rate for cancer is essentially unchanged over that time. But that's a deceptive metric. S. Dubner points out that the "flat mortality rate actually hides some good news. Over the same period, age-adjusted mortality from cardiovascular disease has plummeted, from nearly 600 people per 100,000 to well below 300. What does this mean? Many people who in previous generations would have died from heart disease are now living long enough to die from cancer instead."
BusinessWeek had an article on the costs of life, and as the population ages and the baby boomers start to retire, how are we to think about the costs associated with fighting cancer?
Eric C. Sun et al. ("An Economic Evaluation of the War on Cancer" (link) 2010) attempt to measure the degree to which R&D spending on cancer has benefited not only the life expectancy, but also the social and economic value to the economy.
For decades, the U.S. public and private sectors have committed substantial resources towards cancer research, but the societal
…