Posts Tagged 'Philstockworld'
by admin - October 24th, 2018 9:26 am
Speaking of trading, I am scheduled to be on BNN's Money Talk tonight at 7:30 which means it's time to adjust our Money Talk Portfolio. We did a review last Thursday and the Portfolio was at $97,037 with the S&P at 2,802 and, as of yesterday's close, we had dropped $1,394 to $95,645 but that's still up $45,645 (91.3%) for the year so not terrible but it lets us know we need to do a bit more to lock in the gains (ie. more hedges).
ALK – A short put we are confident in,

should gain another $3,275 at maturity

.
SQQQ – A good hedge that's $6,760 in the money but only showing net $3,450 out of a $10,000 potential. Hopefully we lose the $3,450 because the market does well as it's simply insurance and not a bet.
ABX – A long-term bet on gold that pays up to $12,500 and is currently on track at net $2,225 so good for a new trade with

another $10,275 (460%) left to gain at $15

.
by Promotions - December 15th, 2015 2:15 pm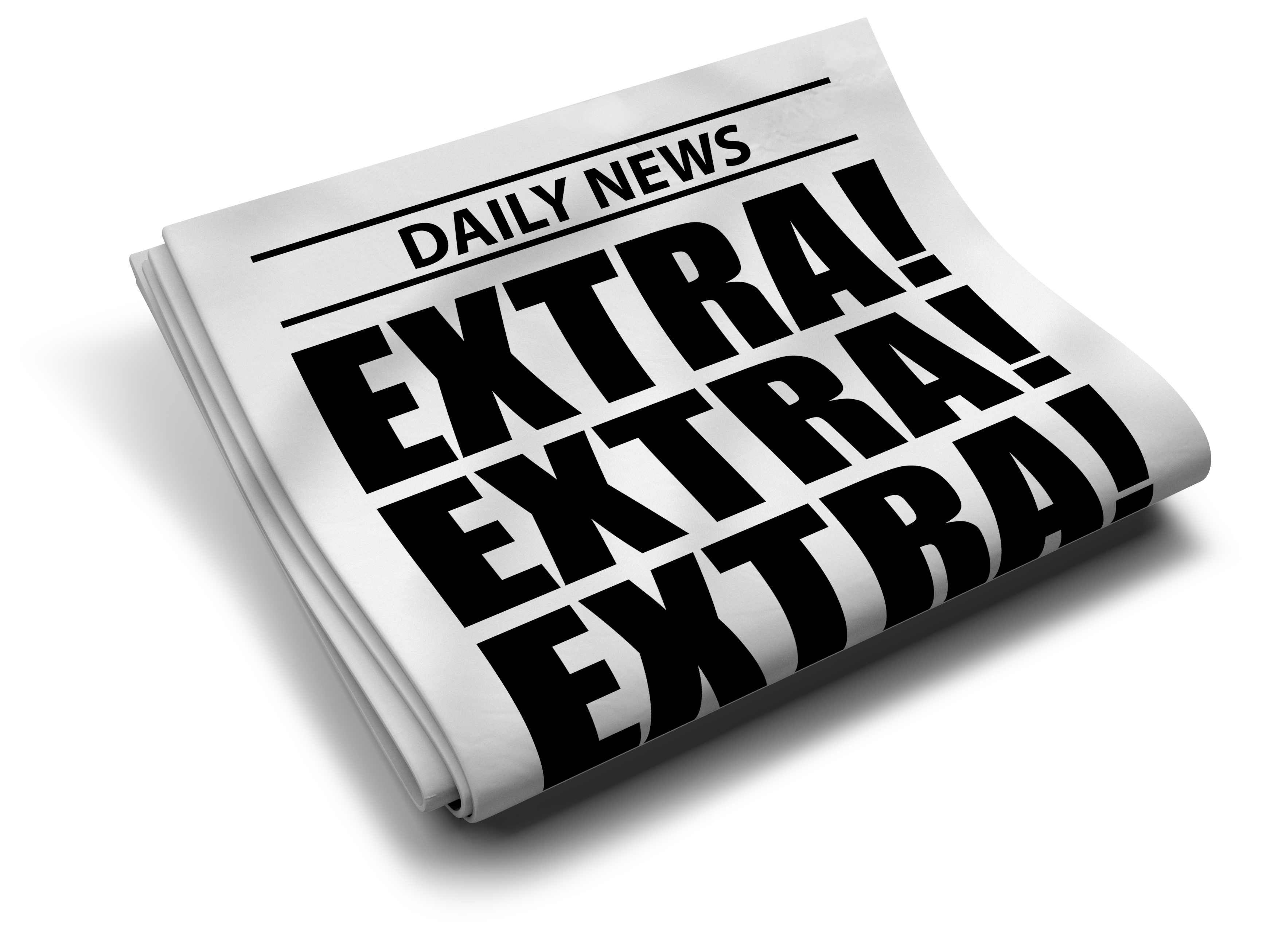 We know you love coming here for our Stocks & Options education, strategy and trade ideas, and for Phil's daily commentary which you can't live without, but there's more!
PhilStockWorld.com features the most important and most interesting news items from around the web, all day, every day!
News: If you missed it, you can probably find it in our Market News section. We sift through piles of news so you don't have to.
If you are looking for non-mainstream, provocatively-narrated news and opinion pieces which promise to make you think -- we feature Zero Hedge, right here.
For in-depth market analysis and economic and political commentary, visit our Favorites section.
For the FREE weekly webinar replays, check out our YouTube Channel.
And, of course, don't forget that you can see Phil all around the web sharing a little knowledge along with his unique brand of insight. Check out where he's been featured recently!
by Promotions - November 21st, 2013 5:34 pm
Traders and Investors,
Did you miss today's training webinar with Phil Davis –"Be the House, NOT THE Gambler?"
If you did, don't worry – because you now have a SECOND CHANCE.
For today only, you have the opportunity to watch an encore presentation.
Follow this link to watch the presentation now
During this training presentation, you're going to discover:
Why Phil's way of trading and investing sets you up for long-term wealth potential and presents clear opportunities for short-term cash flow potential.
Why you need to approach your stock selection as if you were preparing to buy the company, and the exact process you need to follow to achieve the desired effect of profit.
Century-old investing secrets his grandfather taught him that have stood the test of time and will potentially bring you profits today and tomorrow.
Three ways to buy ANY stock for a discount, and how to turn that stock into a dividend payer.
And more!
Follow this link to watch the presentation now
See you there!
The PhilStockWorld.com Team
www.philstockworld.com
REMINDER: Do NOT forget your pen & notepad!
The strategies you'll discover in this presentation will show you how to combine the GREATEST Fundamental Investing Techniques with the Most Effective Options Tactics to potentially grow and hedge your portfolio EXPONENTIALLY!
Follow this link to watch the presentation now
by phil - February 1st, 2011 6:11 am
The PCE bothered me yesterday.
The Government told us that the PCE core price index for December was 0% – no inflation at all. I found that to be incredible – as in not credible at all and then Tuscadog asked me how long the Bernank could keep justifying his rampant money printing with fake government data, to which I responded: "I had many derogatory things to say about that but I was literally so sickened by that BS that I couldn't bring myself to comment on it so I just left it alone but it's a very sad joke that our government can tell us that there was no inflation in December while the whole planet is falling apart, isn't it?"
Fortunately, there was a helpful article in the WSJ by Brett Arends that pointed out that the way the government justifies their low inflation figures is through "substitution and hedonics," a topic expert Government BS detector, Barry Ritholtz had touched on as well. As Barry says:
Hedonics asks the question: "How much of a product's price increase is a function of "inflation," and how much is quality improvement?" Thus, the entire late 1990's concept of Hedonics is premised upon a flawed assumption: that quality is static. Hedonics is a variation of the old trick of comparing the present with the past, instead of the present. Measuring quality improvements is a distraction from the real measure of inflation: the purchasing power of a dollar.

Hedonics opens the door to producing magical results: a lower inflation rate with generally rising prices, a higher growth rate although the economy may be weaker, and a higher productivity number, although productivity would have been declining without the hedonic imputations.
What BS, right? Well, when I get mad, I do research and when my research uncovers something – I make an electronic puppet show:
Forward this to your friends and Congresspeople – lets try to get our government to get real!
by phil - June 3rd, 2009 7:19 am
Lots of data today.
At 7:30 we get Challenger Job Cuts followed at 8:15 by the ADP Employment Report, Factory Orders and ISM at 10 am and Crude Inventories at 10:30 about which time Uncle Ben will be testifying to Congress. Also today, we should be getting the EU's revised GDP (expected to be down 2.5%) and PPI, which is likely to be another negative number (deflation). Of course we are focused on oil inventories, which are forecast to fall 1.4Mb but we have been playing for a BUILD in gasoline and a BUILD in distillates (not in crude as they are not shipping us any) despite the fact that MasterCard does show a 2.2% increase in gas demand from last year.
A 2.2% increase in demand after dropping gasoline prices from $3.90 last Memorial day to $2.40 (38%) this past holiday weekend is showing a demand INelasticity from the bottom. Gasoline, which is consumed in the US to the tune of 390M gallons PER DAY, cost US consumers $3.50 or more ($1.36Bn/day) through October of last year and dropped as low as $1.59 ($620M/day) for the week of Dec 29th, giving US consumers $22Bn in extra spending money in December as they drove to the mall to shop. Just 5 months later, gasoline is back to $2.50 a gallon nationally, a $129.5Bn annual INCREASE. That's $1,295 for every single American household going up in smoke.
Why is it that conservative pundits are outraged if there is a penny tax put on something yet they stand mute when a $1,295 surcharge is placed on every American family by the energy cartel? This is not a Dollar issue, the Dollar was 80 in December and has been higher than 80 until last week (now 78). Even at 78, it's only down 2.5%, hardly justification for a 66% increase in gas prices. And how is it possible that our conservative financial media doesn't see that spending whatever it takes to move to alternative energy that will keep gas spending at $1.50/gal ($213Bn/yr) is worth it compared to the possibility of $5 a gallon ($711Bn) being sucked out of the US economy?
The problem is, as I mentioned last week, that it's not 100% sucked out of the economy. Before we send $711Bn in gasoline money (and that's half of what US consumers…

by phil - May 22nd, 2009 8:29 am
Man what a fun week, I can't believe it's ending so soon!
We are already on vacation, having followed our plan to cash out at the bottom yesterday anticipating some short covering today that would take up the markets. Actually, we took some bullish plays into yesterday's close as it was such an obvious set-up for a stick save and there was so much bad news out already that we weren't too worried about more. My hot streak continued as I posted to members at 11:13, with the Dow on the rise at 8,267: "OIH now at the 5% rule (94) and XLE at -4% (47.50 is 5%) and Nas at 2.5% rule (1,685) along with RUT (477) while S&P needs 880, Dow needs 8,220, and NYSE 5,725. Those are the points that should hold and bounce us at least back to -2% but, after the way they behaved at 1.5%, we need to see them retake -1.25 before we're even slightly safe."
The Nas bottomed out at 1,678 at 2:45 but came back 20 points to -1.89%, the Russell hit 474 at the same time but finishe down 1.66%, the S&P hit 880 on the nose at 2:53 before recovering to -1.68%, the Dow hit 8,224 at 2:52 but rallied back to down 1.54% and the NYSE bottomed out at 5,728 at 2:58 before making it back to -1.53. Now I know there are lots of stock services that can tell you exactly what the market will do for the day 3 days in a row and I'm certain that there's no way to profit from that kind of information anyway so, whatever you do – don't sign up for this service (see, we are cleverly experimenting with reverse psychology!). We took quick profits on our DIA calls into the close but left our DDM (ultra-long Dow) calls on for fun and they should get a nice pop this morning. We also couldn't resist some great buy opportunities during that sell-off and we picked up new, hedged positions in HMY, FIG, DRYS, RF, DAL and UYG in addition to our Dow plays. As we also sold the Dow puts to cover our longer covers – we ended up pretty darned bullish after being 100% bearish at the open. We are flexible if nothing else!
Our futures are looking pretty good this morning despite BKUNA being siezed by…

by phil - May 8th, 2009 7:08 am
Finally the official results are in!
Oddly enough, it was MUCH worse than the original indication that started this leg of our rally when we were told that every bank passed the stress test but the results were skillfully leaked in dribs and drabs interspersed with rumors that things were much worse in such a way that there is a general sense of relief that "only" $75BBn of additional capital must be raised and almost half of that by Bank of America, where $34Bn represents just 2% of their assets (although it is 40% of their current market cap).
While that level of dillution will keep us out of BAC for now, there's no reason to not invest in C, who "only" need $5.5Bn against their $2Tn in assets although that is still 25% of their current market cap. For the banks that do need capital, they have until June 8th to present a plan for raising it and until November 9th to implement the plan, which must maintain the target capital ratios through December 2010 after which we can assume they will again be allowed to run wild. The banks are all coming up with various schemes to raise cash but the ones on the left need none at all.
Rather than go into a huge explanation about each pick, I'll just say that I'm favoring banks that I feel have room to run and have not already been overbought. I discussed with members yesterday that it is ridiculous to assume that banks will get back to their 2007 levels as those earnings came under unique and ideal market conditions which are not likely to be repeated in the next decade so I was disgusted with Cramers BUYBUYBUY rant on the banks last night and I'm looking for a far more conservative play and we will be shorting some of the high flyers as Cramer herds his sheeple into overvalued positions.
We got out of our bullish bank plays this week and our $100K Hedged Virtual Portfolio, which was focused on financials in round 1, made huge gains and we (contrary to Cramer's advice) took them off the table. Now that we have FACTS, we can reinvest with more confidence. I am not advocating jumping into all of these…

by phil - May 1st, 2009 8:29 am
Happy May Day!
I remember when Russia used to parade their nukes down Red Square and we used to do "duck and cover" drills in the schools during one of the greatest bull market runs in history. Now we have turned into such wimps that we panic out of our stock holding over fear of germs! Chrysler workers of the world united yesterday as the failed capitalist corporation filed for bankruptcy and agreed to give control (55%) to it's workers. I am thrilled with this outcome as it's going to be a fascinating socioeconomic experiment to see what decisions the workers make regarding Chrysler's major long-term issues like retirement benefits and health care. I'm sure the administration is happy too to have a petri dish in which to watch the issues that plague this whole nation long-term play out in microcosm. If we're lucky, we will even be able to blame the Italians (Fiat) for anything that goes wrong.
Many global markets are closed today for various celebrations and, ironically, many countries around the world still honor a US labor incident that this country has swept under the rug - the 1886 Haymarket Affair, which took place in our President's hometown of Chicago when a workers strike for an 8-hour workday got out of hand and about 50 people died (4 police, the rest strikers). 8 Strike organizers were tried as anarchists and seven wer hung and if you thought the NYTimes was always a liberal paper, read 1886's "Anarchy's Red Hand: Rioting and Bloodshed in the Streets of Chicago" and compare that to the more balanced Wikipedia account of the incident. Anyway, that's why we don't celebrate May Day in America even though the American Haymarket Affair is the one that inspired this memorial holiday in the rest of the world.
Speaking of our government sweeping things under the rug, it's incredible that people are buying this nonsense that Chrysler will have a quick and painless bankruptcy. If you think the trial of the union organizers as anarchists was a farce, imagine the joke of a court proceeding that we'll have to have in order to steamroll billions of dollars of debtholders into submission. It was less than 2 years ago, August 2007, when Cerberus Capital took a majority stake in Chrysler and the company quickly turned around and borrowed…

by phil - April 30th, 2009 8:48 am
8,200!
Finally we make the target we discussed since the beginning of the month but, sadly, it took another shot of Federal stimulus to get us there. Now what? I did say at the time that I thought it would be a short-term top as 8,200 is the 5% rule bottom of the 8,650 mid-range (8,217 to be exact) that we expected to get back to in May but we didn't expect to get there without a pullback test of 7,632. Heck, we haven't even tested 7,900 properly since our very brief visit to 7,699 on the 21st. I didn't count that as a test as it was brief and 1% off our mark but, since then, the market sure has acted like it aced the test and is ready to move up to the next set of levels.
As we can see from David Fry's chart of the S&P, the S&P is hitting very serious resistance at about the 885 mark and that ties right in with Dow 8,250 and Nas 1,717, which is our first US index to hit the 40% mark. Our other 40% levels will take some work as we're looking for Dow 8,413, S&P 946, NYSE 6,232 and Russell 514. The Dow and the Russell have the best chance of getting there but we'll have to see as, at the moment, the Nasdaq is more of an outlier at the moment. We need to keep an eye on the Nasdaq leadership: GOOG, AAPL, RIMM, AMZN, EBAY, ORCL, INTC… for signs of weakness. If they can't keep it going, the entire market rally may falter here.
XOM missed by .03 this morning but still earned .92 per share and seem to be forgiven for it. While profits are down 58% from last year, last year was $10.9Bn so $4.6Bn may be disappointing but oil back over $50 does allow the company to project better times ahead (gee, maybe that's WHY oil is at $51.50 this morning). I wouldn't touch them with a 10-foot pole as they did beat revenue forecasts by 20% ($64Bn vs $54Bn) which indicates the company is doing a lousy job of controlling costs and may face disaster if the economy doesn't improve or if oil collapses.
While earnings have been pretty good, expectations have been really low. This is like getting all excited about…