by phil - October 28th, 2016 8:33 am
Can one report pull us out of a slump?
As you can see on the S&P 500 chart, we've gone nowhere since early September, which is where we landed after going nowhere all summer and then dropping a quick 2.5% on the Brexit, from which we recovered quickly before grinding back down to the exact same spot – so I guess that was the right reaction after all.
In between we've hear all sorts of amazing BS as "analysts" try to explain the up and down gyrations of the market and we've heard just as many prediction about where the market was going and, despite the fact that 90% of those people were wrong, most of you are still looking to see where those same idiots think the market is going next. Why? Really, why? I just don't get it.
Back on September 1st I asked: "Are you the dumb money?", noting that the "smart money" was getting out of equities at a rapid rate – even as we were making new highs. That was the day after I warned about: "Window Dressing Wednesday – End of Month Market Prop Job" and, by the way, there's a great chance to get into that UNG play at the same prices they were back then – still a great trade!
On August 23rd, I wrote: "Technical Tuesday – 2,200 or Bust!" and the market topped out the next day at 2,193.81 and we are 2.7% below that mark this morning at 2,133.04 – no "bust" yet, just a minor correction. Oddly enough, we did have a lot of bullish picks in that post and most of them are still playable.
On Sept 12th, I wrote: " Monday Market Movement – Hedging for Disaster" and laid out the following hedge with the S&P at 2,160 and the Russell at 1,235:
Buy 50 (more) TZA Jan $30 calls for $3.15 ($15,750)
…

Posted in Appears on main page | Join Member's Chat - 12 Comments Here »
by clarisezoleta - October 27th, 2016 1:33 pm
PhilStockWorld.com Weekly Trading Webinar – 10-26-16

For LIVE access on Wednesday afternoons, join us at Phil's Stock World – click here!
Major Topics:
00:01:39 Checking on the Markets
00:03:16 Bounce Lines on the Markets
00:09:30 Stocks
00:09:41 Natural Gas
00:10:44 CL trade Ideas
00:12:57 Neutralising TSLA for earnings
00:16:23 TSLA Trade Ideas
00:18:34 UNG
00:21:19 US Weather Forecast Maps
00:23:07 UNG Charts
00:25:54 UNG Trade Ideas
00:29:05 Petroleum Status Report
00:33:56 Wells Fargo Strategy
00:41:10 BAC Trade Ideas
00:46:44 SONC Charts
00:48:08 SONC Trade Ideas
00:51:58 SPWR
00:56:12 SPWR Trade Ideas
00:59:36 Market News
01:02:18 Auto Sales Forecast
01:03:25 TM Charts
01:05:57 TM Trade Ideas
01:07:29 Market News
01:10:22 Active Trader: TF, ES, CL, NQ
01:15:00 Companies on Future Trades: Robots (AI)
01:19:15 IBM Charts
01:25:38 NGZ6 Trade Ideas
01:27:33 Elio Motors
01:31:10 More Trade Ideas
01:36:56 SRTY Charts
Phil's Weekly Trading Webinars provide a great opportunity to learn what we do at PSW. Subscribe to our YouTube channel and view past webinars, here. For LIVE access to PSW's Weekly Webinars – demonstrating trading strategies in real time – join us at PSW — click here!
Posted in Appears on main page, Immediately available to public, Phil's Favorites | No Comments »
by phil - October 27th, 2016 8:27 am
I don't know what people are so excited about?
During our Live Trading Webinar yesterday, we called a long on the Russell Futures (/TF) and nailed the bottom at 1,200 with a target of 1,203, paying $300 per contract. We quickly made that money but then there was another chance at 8pm and another at 4am and another at 5am and now the Russell is up at 1,206 with $1,500 worth of gains just from making the same trade over and over and over again.
If you are going to be a day trader – learning to identify channels is the most important thing you can do. We had similar success with our S&P longs (/ES) off the 2,125 line and we just passed our strong bounce line at 2,140 this morning – which is a good place to cash out with a $750 per contract gain on those (see yesterday's post for bounce lines).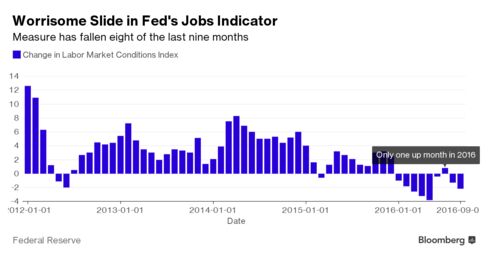 As we're flashing more green this morning, we're not looking to go short unless we get signals to do so. You can see what the Labor Market Conditions Index looks like (yuch!) and we have Durable goods at 8:30, Consumer Comfort at 9:45, Pending Home Sales at 10 and the Kansas City Fed Report at 11 – so plenty of data to chew on along with about 200 earnings reports. I see a lot of reds in those reports but the markets are in the mood to rally – so get out of their way for now.
How fragile is this recovery? Well, here's one of those WikiLeak Emails from the new head of the DNC to John Podesta about the mood of the American people:
Here's some quick charts from Harvard via ZeroHedge that illustrate the state of our economy:
You get the picture, but it's a picture that doesn't match the markets, which are still skating along at their all-time highs. Why is it that Apple (AAPL) can have great earnings and great revenues and…

Posted in Appears on main page, Immediately available to public | Join Member's Chat - 204 Comments Here »
by ilene - October 26th, 2016 11:07 pm
Picture via Pixabay
Courtesy of Joshua Brown, The Reformed Broker
Reuters on the last week's fund flows:
Mutual fund investors flooded stockpickers with redemption orders during the latest week, cashing out the most money in five years, Investment Company Institute data showed on Wednesday.

The investors pulled $16.9 billion from stock mutual funds in the seven days through Oct. 19, more than in any other week since August 2011, the trade group's data showed.

By contrast, stock exchange-traded funds took in $2.4 billion. ETFs mostly "passively" track market indexes, while the mutual funds largely employ "active" managers who pick stocks.
Dude.
Posted in Appears on main page, Immediately available to public, Phil's Favorites | No Comments »
by phil - October 26th, 2016 8:36 am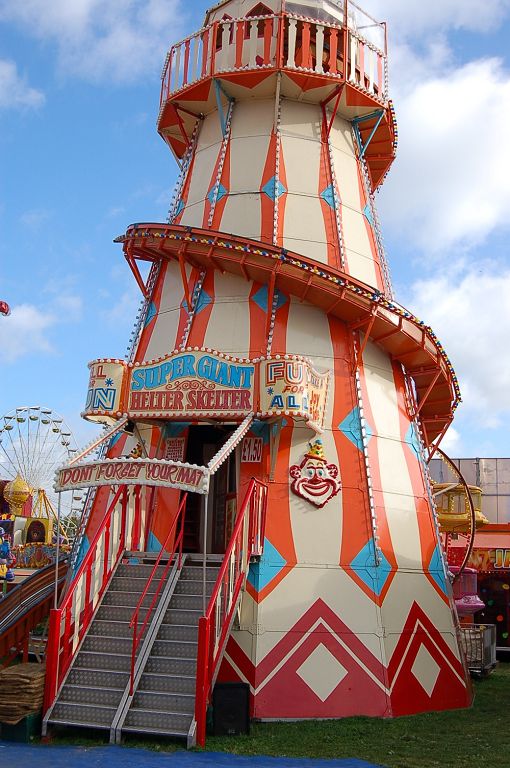 "When I get to the bottom I go back to the top of the slide

Where I stop and I turn and I go for a ride

Till I get to the bottom and I see you again" - Beatles
If you think you have deja vu, you are right. The title of our Wednesday post two weeks ago was "Wednesday Weakness: Controlled Descent or Helter Skelter?" and we predicted the recent movement, saying:
Just as the path of the Helter Skelter is predictable, so is the eventual unwinding of a market rally and, no matter how much QE you pump into it, things do come down eventually. Only when you build on the base are you able to raise the bottom of the slide. Otherwise, no matter how high you climb – you will see that bottom again.
And so, exactly two weeks later, we are back to the bottom of the slide and just as likely to go back to the top where we'll stop and we'll turn and we'll go for another ride until we get to the bottom and we do it again – yeah, yeah, yeah!
There's nothing wrong with a repetitive market pattern, we're doing fantastically well getting in and out of futures plays and, as I noted that Wednesday, there are plenty of stocks we do like and we're doing plenty of bottom-fishing along the way because, while we're looking for a market correction in the short-term, in the long run we're pretty bullish. Meanwhile, we're simply looking for the same Futures bounce lines we outlined at the time to confirm a real recovery:
Dow (

/YM

)

18,075

(weak) and

18,150

(strong)
…

Posted in Appears on main page | Join Member's Chat - 153 Comments Here »
by phil - October 25th, 2016 8:08 am
Good news for Visa!
You know how you get that "teaser" rate on your credit cards or no interest for 12 months when you start? Well, that all goes away when you have a delinquency and then they get to hit you with 22% interest FOR LIFE AND penalties and then you are DOOMED!!!! Well, 2.2% of credit card holders are now in that category, the most since the market collapsed in the sub-prime loan crisis.
Of course, we'd never make that mistake again, right? So what have our beloved credit card companies been doing about it? Well, they issued over 20M new credit cards to subprime borrowers in 2015 and that's up 56% from 2013. And the borrowers paying those crazy penalty rates are, of course, the ones who can least afford them:
Missed payments in states with large oil or energy sectors continue to worsen. The share of card balances that were at least 90 days past due increased 12% in Oklahoma, 10% in Texas and 20% in Wyoming in the third quarter from a year prior, according to TransUnion. The Wall Street Journal reported in April that rising unemployment in the energy sector was pushing up delinquencies on credit cards and auto loans, raising the risk of new losses for banks.
Don't worry about bank losses – we'll bail them out – where's the risk in that? Speaking of criminal banking institutions, 14% of Wells Fargo (WFC) customers have decided to leave the bank, the other 86% seem oblivious to the news. Of course the other banks are eager to meet the former WFC customers, so they can cross-sell the crap out of them! This is how the free market is supposed to work, where the customers punish wrongdoers by withdrawing their support. Unfortunately, you wouldn't know there we wrongdoers without regulatory oversight and, even then, it apparently takes years and years to uncover.
Rather than put our money into WFC and expecting a recovery (and they are only down about 20% despite the fact…

Posted in Appears on main page, Immediately available to public | Join Member's Chat - 183 Comments Here »