GRANDPA JOE: But this roof is made of glass. It'll shatter into a thousand pieces. We'll be cut to ribbons!
WILLY WONKA: Probably.
Is today going to be the day? After pressing against our breakout levels all week, today we should finally have the gas to get over the top. We didn't have a stick save yesterday and the Dow fell, but not very much and the Nasdaq made its 11th consecutive positive move in a row, something it hasn't done since 1996. The conditions are right, the hits just keep on coming in earnings with another 200+ earnings beats logged this week against 32 misses (those we easy to count). More importantly, 20 companies have been so bold as to raise guidance while only 12 have been worried enough to lower them.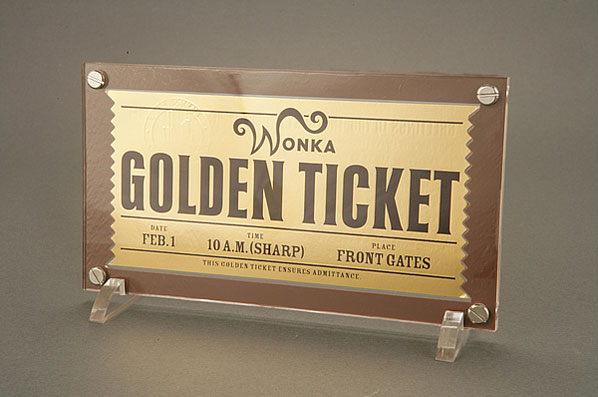 So we have optimists outweighing pessimists by almost 2:1 in the only poll that matters – the outlook that is filed with the SEC! We also have the FACT that 85% of the companies reprorting this week have done as good or better than analysts expected and we have some signs that the economy may be improving. I said earlier in the week that it was going to be 8,900 or bust for the Dow and we're toying with that line but it's really 6,232 on the broader NYSE that MUST be broken and held for this great glass elevator of a market to get through those upside resistance levels and prove these moves are for real. That did not stop us from adding some QID covers into yesterday's close because, as Willy Wonka said to Grandpa Joe – it probably won't happen!
Willy Wonka had the physics right, there had to be enough power to get through that overhead resistance or it was going to be a very painful test of the top (like the one we had in June). Since our last dip, we've come back for another try and the volume has been up 35% on the average day on this leg. Is that going to give us enough "thrust" to break through this time? As it was in June, all of our inexes are making their targets EXCEPT the NYSE so we do not really care what any of the indexes do this week EXCEPT the NYSE, which must break through it's magic number (40% off the highs). We have 3 other global holdouts: The Nikkei needs to take out 9,980 to make it back over 40% off, the SOX need just 28 points to hit 329 and the Dow Transports need 1,868, which is still almost 10% away. The Nikkei added 69 points this morning and finished less than 100 points shy of their mark and we'll be playing IYT if the NYSE and SOX break up.
Today we have Jobless claims and existing home sales. Less than 500,000 jobs lose and more than 5M homes sold are both numbers that can give us the push we need to break up and out. China is through the roof and breaking the bounds of market gravity as the Hang Seng adds 3% on the day, jumping to 19,817 this morning – that's 85% over the October lows but STILL 38% off the October 2007 high of 32,000. The Shanghai gained 2% today and is up 120% from the lows, not a bad run for 10 months! At 378, the DJSH is still 35% off the highs and these levels give a lot of credence to our theory that the markets want to return to about 1/3 off the highs globally. Indias BSE broke 15,000 today, closing at 15,231 and that is up 97% from the lows and is just 28% off the highs so small wonder that India, unlike the other Asian indexes, has been consolidating up here.
Europe is taking a pause that hopefully refreshes this morning. Good news from CS (profits up 29%), official word from the BOE that the recession is slowing and surprisingly strong UK Retail Sales for June were all bullish points that kept the markets up near their highs for the year. Bill Miller of LEG is today's plate spinner, putting out a letter to investors saying: "the worst has passed" for the U.S stock market and that financial and technology companies will probably lead gains:
"Bargains abound in the U.S. stock market," Miller wrote. "Bull markets typically begin when the following four conditions are present: the economy is bottoming, profits are bottoming, the Fed is stimulating and valuations are low. That's where we are now."

"Recent ISM reports on employment and production are consistent with an economy that has stabilized and should turn higher this quarter. The very dramatic inventory liquidation of the past nine months could set the stage for a considerably stronger set of GDP numbers than currently forecast as inventories are rebuilt."
So no excuses for not breaking out this week. As I said, we added the QID (ultra-short Nasdaq) calls into the close on the assumption we would NOT be breaking out without a pullback. It's good to take short plays at upper resistance levels because you get a nice quick signal to get out if things do go against you. We have tons of bullish plays that we're not very worried about as we took many of those 2 weeks ago and our biggest headach in the $100K Virtual Portfolio is what to do with the FXP puts we sold as covers, as China's move up is making those look far less than safe!
It turns out 554,000 people lost jobs last week, that's up 30,000 from last week but continuing claims fell to 6.225M, the lowest level since April 11th but it remains to be seen whether this is because people are finding jobs or simply running out of benefits. It's all up to housing data now to give us the boost we need to get through the roof. UPS had dismal earnings and outlook and that's keeping a lid on what is an otherwise decent morning of earnings. We need those Transports to join our over 40 party and we also need to make some progress WITHOUT the energy sector, who once again have been a bit too much a part of this rally for comfort. $70 oil killed us in June and it threatens to kill us again in July so, if we are going to break higher – let's to it with different leadership this time.
Do you know someone who would benefit from this information? We can send your friend a strictly confidential, one-time email telling them about this information. Your privacy and your friend's privacy is your business... no spam!
Click here and tell a friend!