Finally a chance to buy again!
The problem with hitting the dead bottom with our June 7th Buy List is there haven't been any good entry opportunities since for new Members. Now we are back down to about the bottom of the "flash crash" (S&P 1,065) and it does look like we may be forming another bottom. right about where we were when I wrote on June 6th "The Worst-Case Scenario: Getting Real With Global GDP!" where I pointed out: Things are just simply not bad enough to sit on our hands with a big pile of cash.
I am still not advocating going over a 25% commitment to long-term positions so PLEASE – keep that in mind at all times – our buying premise is that we have cash (with a target of staying at least 75% cash right now) and we will need more disaster hedges if we can't hold this week's lows. If we have a 2% hedge in place now that pays 10% on a market drop of no more than 20% below where we are now, then we can expect to have 10% of our money from that hedge to pay for any stocks that are put to us and, if we are only allocating 20-25% of our cash to buy round 1 here, then logically, that extra 2% we're putting up as insurance will pay for half of an unexpected drop. If we get less confident in holding our levels, then we can up our hedges.
That means, if we spent $25,000 to buy round 1 of stocks and $5,000 of insurance that pays 500% if we hit our assignment area (down 20%) and we are assigned a basked to stocks, which force us to double down, then the $25,000 we need to double down with will come from our insurance hedge and that means we'll be in 2x the stock for $30,000 with $75,000 more cash on the side (assuming it was a $100K Virtual Portfolio).
Let's keep this example dead simple and say we buy the SPY for $106.82 and let's say we buy 300 shares for $32,000. Now we cover that with the sale of the March $103 calls for $12 and the $95 puts for $6 and that nets out to $88.82 ($26,346) and our upside at $103 is $14.18 ($4,254 or 13%). We are committed to owning 600 shares of SPY at the $88.82 we paid for 300 plus another 300 at $95 for an average of $91.91 on 600 or $55,146.
Now comes the hedge. In order for us to lose money on this SPY trade, SPY has to go down below $88.82 (S&P 888), which is our break-even point. We don't NEED insurance above that spot as we already have it from the puts and calls we sold and REMEMBER, if SPY falls 14% to $91.91 we don't make any money for that period but we have a lot of SPY at a price we REALLY wanted it for. So now we need to pick our insurance based on what makes us comfortable.
SDS is an ultra-short on the S&P and for the S&P to go down 14%, then SDS should go up 28%, from $34.49 to $44.15. Based on that, all we need to do is take the SDS Jan $35/43 bull call spread for $2 and that will pay $8 on a 13.5% drop in the S&P. If we risk $1,000 on the insurance (5 contracts), that's all we can lose and our upside is $4,000 at $43 so net $3,000 profit (300%) if the S&P heads 18% lower. If we go down past the 20% built-in protection of our buy/writes, that $3,000 protects the 600 shares of SPY (because they will be put to us) with an additional $5 each! So, for $1,000 worth of insurance with NO MARGIN REQUIREMENT, we are able to buy SPY right now for net $88.82 and we are break-even down to $86.91 (S&P 869).
Now, we can get fancier and hedge the hedge with a put sale like 10 Jan $26 puts for $1 ($1,000) and now the protection costs us nothing and we can buy 20 of the bull call spreads for $2K which pays $8K if the S&P is put to us, giving us an additional $10 of downside protection on our SPYs ($81.91) and our risk comes in if the S&P goes up 12% (to 1,200) and drops SDS 24% to $26 and triggers those puts. We can, of course roll them and we have to figure that, sometime around 1,100 on the S&P, that we would wake up and take some action but it's always good to consider the worst cases.
Of course we DON'T play the SPY this way because the payoff is lame but the hedge is nice to protect against a 20% drop in the S&P from here. I generally prefer hedges that are in the money but one solution is buying the bull call spread for $1 and only selling puts (hopefully better ones) IF the S&P starts going higher AND you still are worried about a pullback. Othewise, if we rocket back up over 1,100 – you don't need to protect a SPY $103 payout (S&P 1,030) unless the index breaks back below 1,000.
Hopefully that clarified more than confused. The main point is there is a mathematical certainty to hedging SPY with SDS but not so much with others, which is why we choose our Buy List carefully and try to get the best performers which generally have good correlation to the indexes we intend to hedge with. When the market goes lower, we may take bigger risks but right now we pretty much EXPECT to lose on our bullish plays – this is all about just not wanting to miss out if we do rally higher. Being able to buy with confidence while other people are panicking is step one to the "Buy Low" part of smart stock trading!
One of the most important lessons you are likely to get from this buy list is to watch it play out over time. These are positions you can buy once and do nothing and get returns of 20% or higher in 18 months or less as long as the overall market stays flat or goes higher. If you don't have time to watch the market every day, this is an ideal way to build a virtual portfolio and, even if you do, having a base of sensible, long-term positions like this allows you to have something to fall back on if those short-term trades don't work out.
Another HUGELY important point of the Buy List is that hopefully you will notice, over time, how relaxing this kind of investing is. The Dow has gone from 9,800 on 6/6 to 10,600 on 6/21 and back to 10,100 this week AND WE DON'T CARE. Almost all the positions are already profitable and none are we worried about. If you like to take vacations – there are the trades for you!
And now, 20 stocks I really like – even if the world ends. Note that we have a lower vix (28.53) than we had 3 weeks ago so the new entries are not as good as they were, which is why we BUYBUYBUY our buy/writes when we have a 40 VIX. Green current dates means I updated for new entries, red means the trade got away and have not updated entries: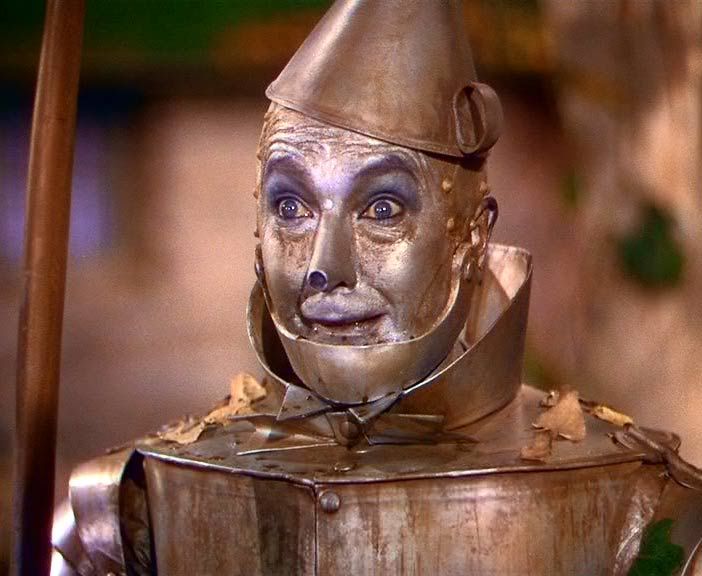 AA (6/6 – $10.84, 6/26 – $11.23) People need tin! Buying the stock at $11.23 and selling the 2012 $10 puts and calls for $4.80 for net $6.43/8.21. AA bottomed out at $4.91 when the World was ending last March and if they can hold $10 through Jan 2012, this trade pays off 55% at $10 but has a bit of downside risk if the economy tanks.
AET (6/6 – $30.21, 6/26 – $28.47) Insurance companies are hard to pin down but Aetna has over $20Bn in assets as long as those "Long-Term Investments" aren't in Greece or Spain, or Italy or Ireland or France or… Anyway, so you never can really tell what the assets are or what the liabilities are but you can tell a company has made steady profits through the crisis and, more importantly, grown revenues, from $27Bn in 2007 to $34Bn last year, yet they trade at almost 1/2 the 2007 highs. Buying the stock at $28.47 and selling the 2012 $25 puts and calls for $10.60 is net $17.67/21.44 for a nice 25% discount or a 41% upside if the stock just holds $25.
AMAT (6/26 – $12.95) is very under-rated as a general upside play on tech. They made a big investment in solar fabs that is killing them right now but I like the long-term suvivability and you can buy them for $12.94 (2% dividend) and sell the Jan $12.50 puts and calls for $2.90 for a net $10.04/11.27 entry that makes the .28 dividend 3% and gives you a pretty nice 24% call away at $12.50 in just 7 months.
C (6/6 – $3.79, 6/26 – $3.94) is a crazy stock. The only way we like playing them is to hope they don't go bankrupt and take the 2012 $2.50/4 bull call spread, now .84 (no stock), which is up 12% already from our original entry at .75, and sell the $2.50 puts for .35 and that's net .49 on the $1.50 spread so you make 200% if C manages to hold $4 through 2012 or you end up owning C for net $2.99. You can also play this more aggressively by selling 1 $5 put for $1.65 for each 4 spreads and that would knock out 40% of your margin and raise your cost to .57. That means if C is at $2 in Jan 2012, you own 100 shares of C at $5.57 with a $3.57 loss vs owning 400 shares of C at $2.99 with a .99 loss but, if they go BK, you lose 1/4 as much with the 100 $5s ($500 vs. $2,000).
CCJ (6/6 – $23.03, 6/26 – $22.72) Oil isn't working and whether we build nukes here or Iran is just Christmas shopping, there is bound to be a long-term market for uranium and CCJ is a huge player and, when you think about it – it's in the government's interest not to allow competion in this space for security reasons. Better to keep control of uranium with people you have a working relationship with. You can buy the stock for $22.72 and sell the 2012 $22.50 calls for $4.10 and the $20 puts for $2.70 for net $15.92/17.96 for a very nice 30% if called away .22 below the current price.
CSCO (6/26 – $22.18) took a nice dive recently and that makes them a fun risk candidate. I like the stock here, selling Jan $22.50 puts and calls for $4.30 for a net 17.88/20.19 entry, which is just 10% off current price if put to us but a very fast way to make 25% if they hold $22.50.
DELL (6/26 – $12.94) is a fun pick because I think it's getting almost impossible now for them to disappiont us as the expectations are now so low. The stock is at $12.94 and you can sell 2012 $12.50 puts and calls for $5.15 for a net $7.79/10.15 entry for a great 60% profit at $12.50 or a 21% discount off the current price.
DIG (6/6 – $27.14, 6/26 – $27.74) Other than the normal oil futures buy above the $70 line, I am liking a Dec bull call paired with a short put sale but they are very thinly traded. We should have hurricanes coming off last year's el nino so I like the original trade, which was the Dec $18/27 bull call spread for $5 (no stock) paired with the sale of the $23 puts at $3, with a nice 350% upside if DIG holds the line and a b/e way down at $22, where DIG has only ever been below for 3 weeks outside of a few quick spikes – BUT IT HAS GOTTEN AWAY SO DON'T CHASE.
GENZ (6/6 – $47.75, 6/26 – $53.48) We got them on fat-finger day at my target (see older Buy List post) but not too bad here and we can buy the stock at $47.75 and sell the 2012 $45s for $10.40 and the $42.50 puts for $5.30 for net $32.05/37.27 and that's up 40% if called away 5% below the current price.
GLW (6/6 – $16.23, 6/26 – $17.33) Actionable trade on DELL's new mini-IPad is GLW as I suspect a global glass shortage soon. We can buy the stock for $16.23 and sell the Jan $17.50 puts and calls for $4.10 for net $13.23/15.36 – only an 11% discount and 32% upside but only 7 months to close.
HOV (6/6 – $4.90, 6/26 – $4.36) is a funny one but I think they are one of the best builders and you can get the craziest discounts betting they won't go BK. I like buying the stock at $4.36 and selling the 2012 $5 puts and calls for $3.50 for a net .86/2.93 spread with a very nice 481% upside if called away 64 cents above the current price. I also like the 2012 $2.50/5 bull call spread for $1 paired with a 1/2 sale of the Jan (2011) $5 puts at $1.35, which puts you in the $2.50 spread for net .35 and hopefully the puts expire in Jan and we can sell 2012 puts to lower the bais further. Selling 10 of the puts should not cost you more than $1,150 in net margin ($2,500 for potential assignment less the $1,350 you collect from put sale) and then you can buy 20 of the bull call spreads for $2,000 so you are out of pocket $650 of cash and $2,500 in margin but the margin is done in Jan (hopefully) and you are left with $650 invested on 20 spreads that return $5,000 (669%) in 12 more months if HOV holds $5.
Good time for a note on diversification: Diversification is not just about diversifying by sectors but diversifying your risk. If you have a $100K portflio and you are allocating $5,000 for 10 positions (see "Smart Virtual Portfolio Management (1), (2) & (3)" Series) then putting just $650 (.65%) into a higher-risk position like the HOV play above will pay you back $5,000 (5%) if it goes well.

Pairing 10 "safe" trades that make 10-20% with one "less safe" trade that makes 669% gives you a VERY good upside profile. Let's say you allocate $2,000 (1st scale) to 10 positions ($20,000) that make 20% ($4,000) in a flat or up market and you add one risky positon like HOV for $650 that makes 669% in an up market ($4,350) – now, if all goes well, you make $8,350 on just $20,650 invested which is 8.3% on your ENTIRE virtual portfolio – EVEN THOUGH YOU WERE CLOSE TO 80% CASH! Then all you have to do is figure out how to make $1,000 a month using $80,000 worth of cash on the sidelines and you've got 20% annual gains while we wait PATIENTLY for the market to show us a long-term trend where we can commit more capital.

See "Turrning $10,000 into $50,000 by Jan 21st" for some more examples of higher-risk/higer-reward trades (but please don't chase!).
INTC (6/6 – $20.95, 6/26 – $20.03) is a great, great stock that we'd be happy to own in 2012 so why bother owning it now when we can take the 2012 $12.50/20 bull call spread for $4.70 and sell the $17.50 puts for $2.60? That puts us in the $10 spread for net $2.10 with a break even way down at $14.60 (27% down from here). This is what I call an Artificial Buy Write, where we are still happy to have stock put to us but, if it is, it's only 1x and still at a very good discount. Also note that this play pays a profit of $5.40 if INTC finishes LOWER than it is now while buying the stock outright (which would cost more than this play) would not make you $5.40 unless INTC hit $24.43. Isn't this stuff great? What's your worst case? You own INTC for net $19.60 long term…
MON (6/6 – $49.02, 6/26 – $48.27) Buying the stock at $48.27 (2.2% dividend) and selling the 2012 $47.50 puts and calls for $17.50 is a net $30.77/39.13 so a very sweet 56% upside if called away and a respectable 18% discount if put to us (plust the nice dividend!).
MRK (6/6 – $33.17, 6/26 – $35.93) Buying the stock at $35.93 (4.3% dividend) and selling the 2012 $35 puts and calls for $10.75 is net $25.18/30.09. That's a little aggressive but I like the long-term prospects for big Pharma and we want to keep getting that dividend.
MO (6/6 – $20, 6/26 – $19.70) Pays a 7% dividend so, despite the fact that they are evil, you gotta love the stock! Buying the stock for $19.70 and selling the 2012 $17.50 puts and calls for $5.30 is net $14.40/15.95. I worry about new sin taxes so a bit of a hedge but you collect $1.40 a year in dividends so figure $2.10 back in the 18 months to expiration gooses your total returns by 14.5%.
OIH (6/6 – $93.40, 6/26 – $99.16) is another artificial candidate. The 2012 $94.10/124.10 bull call spread is $9 and you can just go with that with a $30 upside (up 233%) or you can sell the $60 puts for $5.50 to knock the net down to $3.50 on the $30 spread with a put-to price of net $63.50 (down 32%) on an ETF that's very unlikely to be going away.
QCOM (6/26 – $34.57) is another candidate for stupid dividends tricks at $34.57 but the dividend is just .76 (2%) so I'd want to go aggressive, buying the stock at $34.57 and selling the 2012 $25s for $11.10 and the $30 puts for $4 (net $1.90 margin on the puts) so we're laying out $19.47 for the stock and $1.90 margin on the puts, and collecting $5.53 for our troubles for a respectable 28% in exchange for our agreeing to own QCOM at net $24.73.
T (6/26 – $24.79) is a fun play that pays a really fun 6.7% dividend but let's say we don't own it and just sell 2x the Jan $24 puts for $2 and buy 1x the $17.50/22.50 bull call spread for $4.50. What does that accomplish? Well, our worst case is we own 2x T at $24.25 but T would have to be LOWER than $17.50 (down 30% from here) for that to happen. Above $22.50 and, even if put to us, we get $5 back from the bull call spread (up $4.50), which knocks $2.25 off our put-to price and drops our net entry to $21.75, a 12% discount from here. If T holds $24, we are up $4.50 and if we sold 10 of the puts for $2,000 (committing to buy 1,000 shares for net $21,750) the margin should be less than $5,000 to make $2,000 (40%) in just 7 months, which is a bit better than owning the stock and waiting for the dividend!
WFR (6/26 – $10.66) is a nice little chip co. $10.66 for the stock and you can sell the 2012 $10 puts and calls for $5.40 for net $5.26/7.63, which is up 90% if called away at $10 and a nice 28% discount if put to you.
UYG (6/26 – $56.16) Let's face it, the banks will never die. Cut of one's head and two more banks rise to take their place. It's like if you break up a local mafia family – some of the guys go and join up with other families and some start up new rackets but they never quit the game – not while there's money to steal… Let's put this one in the risk category and assume XLF doesn't fall 14%, which would drop UYG 28% to $40 and we buy the Jan $40/55 bull call spread for $10 and sell the $45 puts for $5.30, which is net $4.70 on the $15 spread with 219% upside if the financials head up from here through January and, worst-case, is we are assigned one round of UYG at net $49.70, which is still 11.5% off the current price, roughly XLF $13.50 and, of course, FAZ makes good proteciton on this one.
If we ever do get over our levels which, in case you haven't memorized them yet, are: Dow 10,250, S&P 1,100, Nas 2,260, NYSE 7,000 and Russell 666, then I do intend top come up with a more aggressive Buy List but, for now, if you want to be aggressive I suggest a very small gamble on the 500% plays. This market is very unstable and, frankly, we're hoping for a nice turndown and THEN we can go crazy with some nice, aggressive plays where we sell suckers premium at a 40 VIX. When you are early in a scale-in, up can be a bit of a disappointment, but a profitable one nonetheless.