And the spitting cobra is back:
That's right, the newest chart sensation, the "spitting cobra" has re-formed on our Big Chart and it was quite an accurate sell signal on May 31st, as well as Sept 20th but we jumped the gun last Thursday, although we did catch a small ride down before the reversal.
Reversal is just what we have, pre-market, as the major indexes attempt to reverse yesterday's losses BUT, interestingly, the Russell is still in the red, simply unable to take back that 1,100 mark.
That's why TZA was our favorite short last Thursday and the spread we discussed in the morning post was the 40 Dec $20/24 bull call spread at .90 ($3,600), selling the 2016 AAPL $400 puts fro $41.20 ($4,120) for a net credit of $520.
The Dec $20/24 bull call spreads are now $1.20 ($4,800) and the short AAPL 2016 $400 puts are now $39.40 ($3,940) for net $860 and a $1,380 profit already (265%). How's that for a good hedge – the RUT is only down 10 points since we made it! Come on folks, this is just the stuff we give away for free…
Meanwhile, speaking of AAPL, in our Member Chat room on Monday morning, we played a more complicated spread (this is the whole point of joining PSW, we teach you how to make these trades) with AAPL and my trade idea was a broken butterfly ahead of earnings based on the fundamental principle we teach at PSW, which is: BE THE HOUSE, Not the Gambler and SELL risk premium to others. Ahead of AAPL earnings, the risk premiums were through the roof and we took full advantage with:
Trade Details
Cost Basis
Expected Value
Expected Profit/Loss
·

Buy 5 AAPL 2013 01-NOV 510.00 PUT

$4,875.00

$230.00

($4,645.00)

·

Sell 5 AAPL 2013 01-NOV 530.00 PUT

($9,550.00)

$3,750.00

$5,800.00

·

Sell 5 AAPL 2013 01-NOV 520.00 CALL

($9,750.00)

$3,685.00

$6,065.00

·

Buy 5 AAPL 2013 01-NOV 540.00 CALL

$5,125.00

$250.00

($4,875.00)
In theory, between $510 and $540 after earnings, we expected to make between $1,000 and $2,000 in a week on a trade that risked no more than $640 if we were wrong. As usual, we like to set up positive risk/reward scenarios so that, even if we only get 1/3 our trades right, the balance is well in our favor. AAPL came in dead center on our spread and, as of yesterday (contracts all expire today), the spread was already net $3,125 – almost at our maximum possible gain.
This one was not officially added to our Butterfly Collection, that virtual portfolio has been returning a very dull 6% per month and uses more conservative strategies than this earnings play, which risked losing $600 but had a tremendous short-term upside. In yesterday's post, we mentioned a few of our other earnings plays on EXPE, JDSU, SBUX and V and those plays had mixed results in yesterday's wild action:
EXPE 2015 $44.48/34.48 bear put spread at $3.50, selling Jan $49.48 puts for $3.90 for a net 0.40 credit, now $1.80

- up 525%

EXPE 2016 $45/60 bull call spread at $6.50, selling 2016 $45 puts for $9 for net $2.50 credit, now 0.65 (up $3.15)

- up 126%

JDSU June $13 puts sold for $1.12, now $1.54

- down 37%

SBUX Jan $80 puts at $3.65, now $2.74

- down 25%

V March $210/220 bull call spread at $3.50, selling Nov $205 calls sold for $4.10 for net .60 credit, now $2.02

- up 436%
See what I mean? Because we have extremely positive risk/reward ratios on each trade idea, we don't have to win all 5 to make excellent returns. Also, since we REALLY want to own JDSU at net $11.88 and JDSU is actually still at $13.09, that trade has plenty of time to come back for us (or give us JDSU at another 10% off) and SBUX we rolled to an even more aggressively short position as we feel their upcomming possible $1Bn+ settlement with Kraft is going to catch many of their new shareholders by surprise.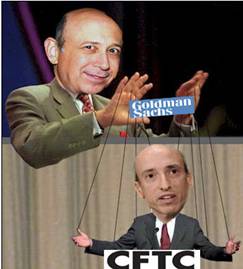 Actually, the SBUX trade was going well for us until GS came out with a conviction buy on them during the day with a $92 price target. The rating had all the positives for a long-term hold but neglected to mention what impact a $1Bn+ settlement may have on their earnings (roughly $2Bn per year at the moment). That's why we've been shorting SBUX and that's while we'll keep shorting SBUX until the settlement.
Meanwhile, KRFT is planing on taking SBUX's $1Bn and teaming up with MCD to begin selling branded coffee in grocery stores (Kraft already supplies MCD with McCafe Coffee), K-cups, etc. This is also not mentioned in GS's rosey report on SBUX and that's possibly because GS and their top clients have a ton of SBUX to unload ahead of the court decision and what better way to herd in the suckers than to release a note on earnings day that's essentially vague and mentions 2019 and $92 for a target with SBUX already at $80. Fortunately for GS, most investors don't read more than the headline and BUYBUYBUY at $80+, even though $12 growth over the next 6 years really isn't likely to be the returns they are churning over.
Oh, and did I mention that coffee is currently trading at an all-time low? Imagine what a return to normal pricing would do to SBUX's bottom line? Just last year, the price of coffee was 70% higher than it is now and the year before it was 150% higher. A lot of the earnings growth of SBUX is the impoverishment of their suppliers. Who knows, maybe the suppliers will drop the price of coffee to free to give SBUX another year of savings and maybe the year after that, suppliers will pay SBUX to take their coffee to keep the trend going. It could happen – just ask GS…
/KCZ4 is the Dec 2014 Coffee Futures and I like playing those bullish along with our SBUX bearish position. They are currently trading at $117.90 (much higher than the current spot price of $105) and they pay (or cost) $18.75 per nickel, per contract and the margin requirement on each contract is $2,750. A small bounce to $125 in the front-month contract (currently KCZ3, they don't do monthlies) should net about $7,500 per contract and a stop below $100 should cost about $1,875 per contract so, just like our option trades, we look for that positive risk/reward scenario.
Come join us a week from Sunday (Nov 10th) for our 2-Day Las Vegas Seminar, where we'll discuss options and futures trading as well as the overall economy and even what stocks we like for 2014. We're also going to play poker and have sushi – a good time for the whole family! Hope you can join us.
Have a great weekend,
- Phil
Do you know someone who would benefit from this information? We can send your friend a strictly confidential, one-time email telling them about this information. Your privacy and your friend's privacy is your business... no spam!
Click here and tell a friend!