Financial Markets and Economy

IMF Approves Reserve-Currency Status for China's Yuan (Bloomberg)
The IMF will add the yuan to its basket of reserve currencies, an international stamp of approval of the progress China has made integrating into a global economic system dominated for decades by the U.S., Europe and Japan.
The most creative thing central banks have done since the financial crisis has had 'unspectacular' results (Bloomberg)
The most creative thing done by central banks since the financial crisis is taking benchmark interest rates into negative territory. But, according Willem Buiter and his team at Citi, the results have ultimately been fairly "unspectacular."
U.S. scales back ethanol quotas for gasoline (Market Watch)
The Environmental Protection Agency Monday issued final regulations that ease the annual requirements for ethanol in gasoline, a response to market restraints and other conditions that are preventing the Obama administration from meeting goals laid out in a 2007 law.
Here's more evidence of Wall Street's obsession with technology (Business Insider)
Wall Street banks are well-aware of the potential change technology could bring to its field — and new data shows they don't want to miss out on a chance to team up with financial tech startups early on.
Hedge Funds Raise Bets on Dollar Gains for Fifth Straight Week (Bloomberg)
Hedge funds boosted wagers on dollar strength for a fifth week as traders prepare for a month in which the Federal Reserve may raise interest rates for the first time in almost a decade.
Trafigura to close metals fund in latest sign of stress from low commodity prices (Market Watch)
Commodities trader Trafigura Beheer B.V. said it is closing a metals fund in another sign of how global trading houses continue to struggle against low resource prices.

Galena Metals Fund, which is operated by Trafigura subsidiary Galena Asset Management, is to be wound down "in view of the difficult conditions prevailing on commodities markets," the company said in a statement.
Retail stocks are getting slammed (Business Insider)
Retail stocks are getting slammed on the Monday after the big Thanksgiving shopping weekend.

It's still too soon to definitively tell exactly how Black Friday shopping went, and how Cyber Monday is going.
Don't be fooled by China's bear trap (Yahoo! Finance)
Many pundits have suggested that Chinese stocks are in a new bull market, having rallied 20 percent off their bear-market lows. I don't think that's what's happening here.

A bull market is a strong cyclical, or secular, up move that is broadly supported by a wide variety of stocks.
This New ETF Tracks the Green Version of the S&P 500 (Bloomberg)
The S&P 500 is now available scrubbed of companies that ownfossil fuel reserves.
December is usually kind to stock-market investors (Market Watch)
When it comes to stocks, no other month has been as good to investors as December.
The folly of the fiscal break-even oil price (Yahoo! Finance)
Last summer, when oil prices were still above $100 a barrel, people had a theory for why they would never fall much below that number.

Many major oil-exporting countries had "fiscal break-even" oil prices – prices required to balance their budgets – near that level. The International Monetary Fund (IMF) put Saudi Arabia's at $98.
What you need to know on Wall Street today (Business Insider)
Wall Street is back in action today after a quiet week due to Thanksgiving.

The big news of the day is the International Monetary Fund officially designating the Chinese yuan a global reserve currency. In Brazil meanwhile, investment bank BTG Pactual has named a new leadership team following the arrest of its former chief executive, and it may need to be rescued by a buyer.
Distressed Debt Ratio Highest Since 2009 on Oil Price Crash, S&P (Bloomberg)
Plummeting oil and gas prices pushed the percentage of junk bonds trading at distressed levels to the highest since the markets were recovering from the financial crisis, according to Standard & Poor's.
U.S. Treasury lag behind in November as investors brace for rate hike (Market Watch)
U.S. government bonds underperformed all major European government bonds in November, as investors sold U.S. Treasurys in anticipation of a potential interest-rate hike by the Federal Reserve.

According to sovereign bond indexes maintained by Barclays, the U.S. Treasury index posted the worst return compared with all its European counterparts. The only index that posted worse returns was the emerging-market government-bond index which includes sovereign bonds denominated in local currencies.
A former Apple executive explains Apple's financial incentive for creating a car (Business Insider)
If you want to know why Apple should make a car, just look what it did with the iPod and the music industry, argues Jean Louis-Gassée, a former Apple executive who now writes a weekly column for The Monday Note.
Canada Stocks Rise as Commodities Producers Pare Monthly Losses (Bloomberg)
Canada stocks rose, trimming their sixth monthly loss in seven, as energy producers jumped with the price of oil and Valeant Pharmaceuticals Inc. advanced.
In One Chart: This chart warns that stock market investors should be on high alert (Market Watch)
The continued downtrend in the high-yield bond market is warning that liquidity is drying up, which could bode very badly for the stock market.
Gold Daily and Silver Weekly Charts – The Unsustainable Power of Cheap Money and Omnivorous Greed (Jesse's Cafe Americain)
And so we begin the delivery month of December.
Which Stocks Are Cheap? (Zero Hedge)
Across 4,888 US listed stocks, only the micro-est of micro-caps remain (historically speaking) cheap… do you feel lucky?
It's unfortunate what happens to ETFs right after you're able to invest in them (Business Insider)
People love exchange-traded funds, commonly known as ETFs.
Brazil to Post Third Straight GDP Drop as Domestic Demand Wilts (Bloomberg)
Latin Americas largest economy probably shrank for a third consecutive quarter, as rising unemployment and higher inflation sapped domestic demand, pulling the nation deeper into recession.
And The First To Admit Defeat In Currency Wars Is… (Zero Hedge)
Earlier today, the South African Rand (ZAR) weakened to an all-time low against the USD, falling for a fourth day in a row after a report earlier on Monday showed that South Africa's trade deficit widened more than expected in October to the biggest shortfall in nine months.
Goldman backs low-emissions stocks as climate talks start (Business Insider)
Electric carmaker Tesla <TSLA.O>, lithium supplier Albemarle <ALB.N> and tyremaker Continental <CONG.DE> are among relative winners from a growing focus on emissions as climate-change talks get underway, Goldman Sachs told clients.

As world leaders gathered for a landmark climate pact in Paris on Monday, the U.S. investment bank's analysts wrote in a note that a breakdown in negotiations was unlikely and any agreement would be hailed as a success.
The Red-Hot 'FANG' Stocks Might Cool Down in 2016 (Bloomberg)
One of the big stories of 2015 has been the massive run in shares of Facebook, Amazon, Netflix, and Alphabet (Google), sometimes known as the FANG group of stocks.
Politics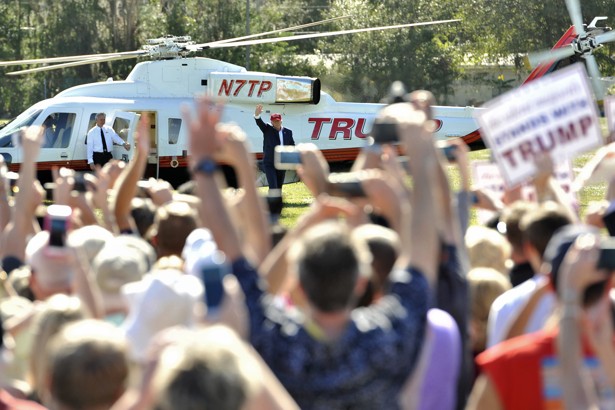 The Cowardice of the Republican Candidates (The Atlantic)
Give Donald Trump this: He has taught Americans something about the candidates he's running against. He has exposed many of them as political cowards.

In August, after Trump called undocumented Mexican immigrants "rapists" and vowed to build a wall along America's southern border, Jeb Bush traveled to South Texas to respond. Bush's wife is Mexican American; he has said he's "immersed in the immigrant experience"; he has even claimed to be Hispanic himself. Yet he didn't call Trump's proposals immoral or bigoted, since that might offend Trump's nativist base. Instead, Bush declared: "Mr. Trump's plans are not grounded in conservative principles. His proposal is unrealistic. It would cost hundreds of billions of dollars." In other words, demonizing and rounding up undocumented Mexican immigrants is fine, so long as it's done cheap.
The Paris Climate Talks Have Begun, And Obama Has Strong Words For Fellow Leaders (Think Progress)
President Obama kicked off the Paris climate talks on Monday with a focus on future generations, quoting Martin Luther King, Jr., and calling on world leaders to take strong action at the conference, which runs through December 11.

"For I believe, in the words of Dr. Martin Luther King, Jr., that there is such a thing as being too late. And when it comes to climate change, that hour is almost upon us," Obama said.
Technology

Robot adds new twist to NIST antenna measurements and calibrations (Phys)
The National Institute of Standards and Technology (NIST) has been pioneering antenna measurement methods for decades, but a new robot may be the ultimate innovation, extending measurements to higher frequencies while characterizing antennas faster and more easily than previous NIST facilities.
Google has patented how its driverless cars will talk to you (Quartz)
When drivers need to communicate with pedestrians, they can just roll down the window to talk (or, more likely, yell). They also have a number of hand signals at their disposal—some nicer than others. But a driverless car can't do any of that.
Health and Life Sciences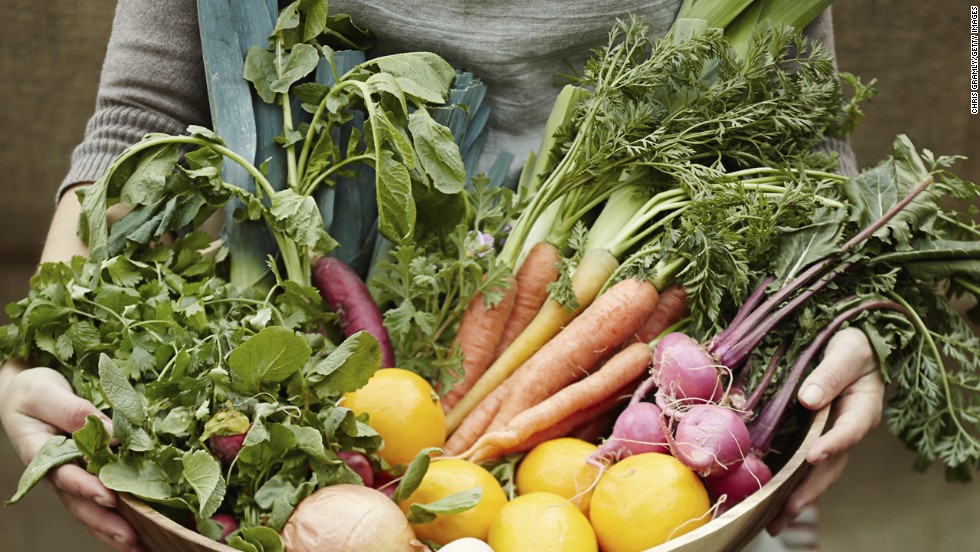 Learning, and controlling, your metabolism rate for weight loss (CNN)
Metabolism is a term that is thrown around a lot in the nutrition world, but most people don't fully understand what it really is, what aspects of your metabolism are under your control and how you can optimize it to help you lose weight and keep the weight off.
Umbilical cord cells help eye neurons connect (Futurity)
Cells isolated from human umbilical cord tissue produce molecules that help retinal neurons from the eyes of rats grow, connect, and survive, according to new research.
Life on the Home Planet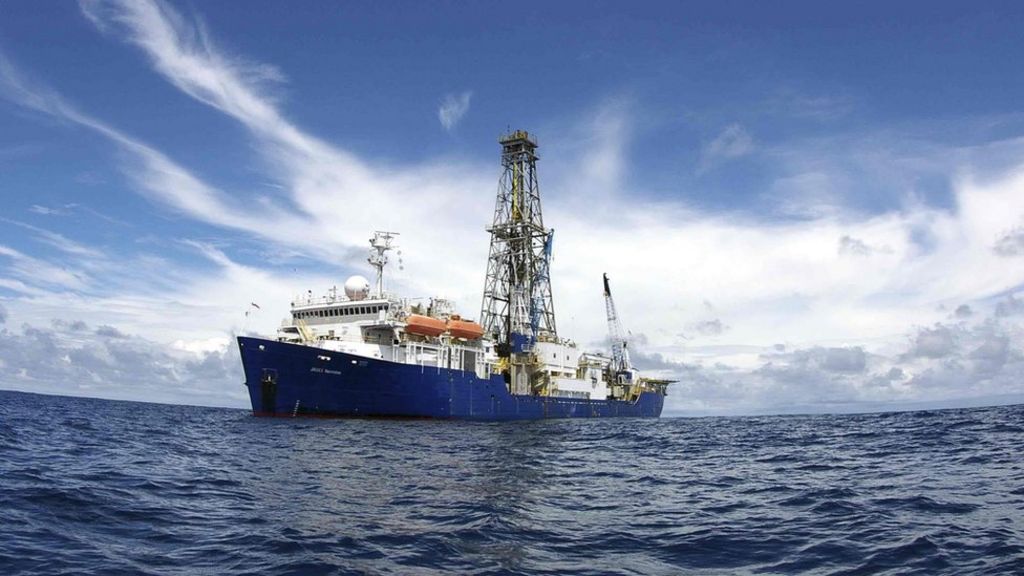 Bid to drill deep inside Earth (BBC)
Scientists will set out this week to drill a hole into the Indian Ocean floor to try to get below the Earth's crust for the first time.

They want to sample rock from the planet's mantle – its deep interior.

In the process, the researchers hope to check their assumptions about the materials from which the crust itself is made.
Russia Sends NATO A Clear Message By Arming Fighter Jets With First Air-To-Air Missles (Zero Hedge)
A month ago, US and Russian military officials signed a memorandum of understandingthat included steps their pilots should take to avoid an inadvertent clash over Syria as they carry out separate air strikes against armed groups. That MoU has now been shredded, as it certainly did not involve Russian fighter jets operating above Syria being armed with short and medium range air-to-air missiles as a direct threat to other fighter jets also operating above Syria – mostly those of Turkey, France and the US.
Do you know someone who would benefit from this information? We can send your friend a strictly confidential, one-time email telling them about this information. Your privacy and your friend's privacy is your business... no spam!
Click here and tell a friend!