Courtesy of Pam Martens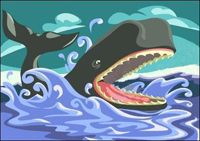 Yesterday, Deutsche Bank announced it would be cutting its payroll by approximately 18,000 jobs over the next three years and exiting its stock trading business, along with other restructuring moves like creating a "bad bank" to hold toxic assets.
What could possibly force a global bank to shed stock trading? According to the most recent report from the Office of the Comptroller of the Currency (OCC), the regulator of national banks in the United States, four U.S. commercial banks made $8.79 billion in trading revenues in the first quarter of this year. Of that amount, JPMorgan Chase Bank NA represented 60 percent or $5.29 billion. (The other three banks were Citibank, Goldman Sachs Bank USA and Bank of America.)
Just to be clear, this is not how much each bank made from trading in all their divisions, this is just how much the banks made trading in their federally-insured, taxpayer-backstopped commercial bank, which in a rational world would not be allowed to make high-risk wagers in derivatives and the stock market.
When it came to stock trading (equity trading), JPMorgan Chase Bank NA really sticks out like a sore thumb. All 5,362 commercial banks and savings associations in the U.S. had stock trading revenues in the first quarter of $2.9 billion, of which just the four banks listed above represented $2.8 billion. And of that $2.8 billion in stock trading revenues, JPMorgan Chase Bank NA captured $2.3 billion or 82 percent. It captured 79 percent of all of the equity trading revenues for all 5,362 banks and savings associations in the U.S.
JPMorgan's stock trading prowess was so overwhelming that Goldman Sachs Bank USA actually lost $63 million trading stock in the first quarter.
If Goldman Sachs Bank USA is having trouble making money trading stocks versus JPMorgan Chase Bank NA, it would seem to follow that Deutsche Bank might be having the same problem.
…
Do you know someone who would benefit from this information? We can send your friend a strictly confidential, one-time email telling them about this information. Your privacy and your friend's privacy is your business... no spam!
Click here and tell a friend!