Courtesy of Pam Martens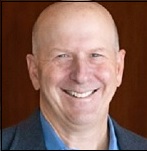 A week before Christmas when Americans were focused on either the impeachment proceedings or holiday preparations, the Office of the Comptroller of the Currency (OCC) quietly released its quarterly report on the trading and derivative activities of Wall Street's casino banks. It contained a humdinger in, literally, red ink. The report showed that Goldman Sachs Bank USA, which is, insanely, a federally-insured bank backstopped by the U.S. taxpayer that is part of the Goldman trading colossus, had lost $1.24 billion trading interest rate derivatives during the third quarter of this year. According to the Federal Deposit Insurance Corporation, the bank only holds $149.8 billion in deposits while the OCC reports it has $49 trillion in notional derivatives (face amount). (See Table 7 in the Appendix at this link.)
Profits in other derivative trading areas, like the $1.14 billion Goldman Sachs Bank USA made trading foreign exchange derivatives, allowed the federally-insured unit of Goldman Sachs to eke out a $71 million net trading profit on the derivative bets it had made during the quarter, according to the OCC report.
If you want to understand the relevant history on why the New York Fed is currently throwing hundreds of billions of dollars each week at Wall Street's trading houses, here's a quick tutorial on the rapid financial collapse on Wall Street in 2008. Wall Street banks were very much aware in 2008 that they had created a house of cards by placing trillions of dollars of their derivative bets with weak counterparties. But they didn't know just how much exposure each bank had or which counterparties would collapse first because the derivative bets were mostly private contracts between two counterparties. (That situation remains today.) So the Wall Street banks simply stopped lending to each other and credit markets froze.
That forced the Federal Reserve to throw a cumulative $29 trillion in all directions to bail out not just U.S. banks on Wall Street but the foreign banks that were on the other side of these reckless and irresponsible derivative trades.
This chart from the Financial Crisis Inquiry Commission shows just how much of a derivatives casino Goldman Sachs and the other major Wall Street banks had become by June of 2008.
…
Do you know someone who would benefit from this information? We can send your friend a strictly confidential, one-time email telling them about this information. Your privacy and your friend's privacy is your business... no spam!
Click here and tell a friend!