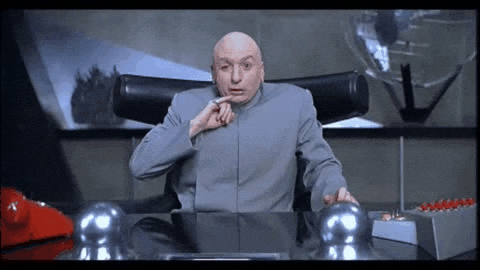 $1,133,755!
That's up $30,884 for our paired portfolios and just off our high of $1.2M – where I said we should just cash out and quit for the year – up 100% since October. Since that's a boring way to spend the next 6 months – we decided to hedge the STP a bit more and let most of our LTP positions run but it was mission accomplished at May expirations (15th), to be flat(ish) to April (17th) as the S&P 500 finished 17 points lower for the earning period, which we were very worried about.
As it turns out, the market shook everything off and now, as of yesterday's close (26th), the LTP is up 51.6% at $757,943 and the STP is still at $577,225 so now we're at $1,335,168 so our plan worked perfectly! And what was the plan? To keep the longs we felt would be making a recovery AFTER we got to see the earnings reports and AFTER we got a glimpse of how the Lockdown was resolving itself. You know – WITH FACTS! Facts are nice, they are very helpful in investing but sometimes you need to wait for clarity – a lot of people are not good at the waiting part…
Using hedges to park our portfolios more or less in neutral (back in April) while we waiting for more facts gave us the breathing room to relax and read and think about what trends mattered and that helped us make better decisions in May and now we're way past the previous highs. And what are we going to do now? HEDGE IT TO LOCK IN THESE GAINS! See, these quizzes aren't hard…
Short-Term Portfolio (STP) Review:
So hedging, hedging is key to maintaining our portfolios. Our Long-Term Portfolio, which started the year at $500,000 had recovered well in our last review and was sitting at $542,305 almost a month ago and, since then, the S&P 500 has gone from 2,750 to 2,950 and our LTP has popped to $649,193 so we're up $106,888 (19.7%) for the month. The S&P is only up 7.2% so that's a lot of leverage and we can lose the money just as quickly so, in order to lock in our gains – it's logical to boost our hedges.
As a rule of thumb, we put 25-40% of our unrealized gains back into our hedges, depending on how worried we are. As noted above, I'm a lot closer to 40% worried than 25% so let's say we have a $40,000 budget for adjustments to our Short-Term Portfolio (STP), which was at $522,026 (up 422%) last month and is now at $534,245 (up 434.2%) thanks to very nice profits on our TSLA trade, despite the losses in our index hedges.
CANE – A bullish bet on sugar that was going well and then derailed. Still good for a new trade (and I like the

/SB

futures above the $10 line with tight stops below).
AAPL – Selling short puts is a way to offset our hedges.

I expect to collect the remaining $4,603

.
JPM – Another short put and

we expect to collect the remaining $1,925

as JPM stays over $50.
SDS – Here's the most important hedging trick of them all but it requires you to have a good amount of margin. Note the net of the spread was $2.95/1.60 or $1.35 and now the June $22 calls, which are at the money, are $1.64. $1.64 is MORE than we paid for the spread so we can rescue our entire investment by cashing in the June $22 calls. SDS is a 2x S&P Ultra-Short so for it to climb $7.50 33%, the S&P would have to fall 16.5% and that would only put the $28s at the money – and we could roll them from there. The other SDS spread, the Jan $20/40 spread, is $2.46 in the money at net $3.03 but $40 is not very likely and the $30s are $2.80 so the Jan $20/30 spread is $2.05 – just 0.41 more than our June $22 calls.
So,

we will cash our June $22 calls for $1.64 ($16,400) and buy 100 Jan $20/30 bull call spreads for $2.05 ($20,500)

, spending net $4,100 to place our 100 SDS longs $24,600 in the money and giving us

$200,000 of protection at $30

(a 20% drop in the S&P) covering the 100 short June $28s. When they expire, we can sell more short-term short calls for additional income.

The net of this spread is $45,900 and we expect to lose it at some point if the market stays bullish

– it's insurance money!
SQQQ #1 – We should have rolled these sooner as it was a net $1.32 spread but that's no reason to sit on it. Let's just cash the June $13s for 0.58 ($5,800) and leave the short $25s as they are very likely out of reach, needing a 33% drop in the Nasdaq to get in the money, so they are not worth 0.13 to buy back (unless you need the margin, of course).
CMG – I can't believe how high they are! Still it's right on target for our short put sale and we have a slight profit on the spread so we can leave it alone for now. There is

$10,480 left to collect on the short June contracts

and our goal is to do that over and over again for 2 years.
SQQQ #2 - Bear in mind we need to be protecting the 100 short calls from SQQQ #1 but that's well-handled with the 200 2022 $10 puts. While they are far out in time, they are at the money so,

rather than spend more on the longs, let's buy back the fairly useless Jan $35 short calls for $23,513

and we will sell more short calls (at a lower strike, if we get a bounce). If we do not get a bounce, we can sell 150 Jan $20 calls for $2 ($30,000) and spend $2 ($40,000) to roll the 2022 $10 calls down to the $5 calls. Bottome line is

we have at least $300,000 worth of protection here

and

net $64,850 tied up in the 2-year hedge that is the cost of our insurance

.
TSLA – This one is right on track for our first sale and we're already up net $13,779.

I expect to collect the remaining $16,340 from the June contracts

and we have 8 more cycles to sell!
UNG – We are about even so this is good for a new trade. Natural Gas has not recovered like oil but it's not the season for

/NG

, so we have to be paitent. It's a $15,000+ (more potential) spread at net $3,715 so $11,285 potential gain but too risky to count on. The reason it's good for the STP is because it offsets our hedging costs since we can expect a good economy (bad for our hedges) will lead oil and gas prices higher and make us money here to offset the losses above.
USO – Had a very nice pop, which was great for our longs and this one is on track with $20 not unrealistic so we'll call it a $50,000 potential currently at net $17,175 so

$32,825 (191%) upside potential if oil is up about 50% ($38) by the end of the year

. Again, should work if the hedges fail and this one is more likely so we'll count on it and call it good for a new trade.
So we only spent net $21,813 and we have $500,000 of downside protection in a bearish market (20% down) and we expect to lose net $44,577 over the next two years as the cost of our insurance so, as long as our LTP positions keep performing – we should be in excellent shape.
Long-Term Portfolio (LTP) Review:
Long-Term Portfolio (LTP) Review – Part 1: $599,510 is up $57,205 (10.5%) since our last review and up 19.9% for the year. Even better, the STP is also up $50K at $579,122 as our side bets (TSLA, CMG, USO) are making good money and our hedges are properly hedged as well. That's keeping us just under our combined high of $1.2M, which is a 100% gain on the paired portfolios for the year – we love these rough markets!
We have $500,000 worth of hedges (against a 20% drop) in the STP and that would put it up to $1M and the LTP, at the bottom, was down to $250,000 so, IN THEORY, we should be able to weather even another downturrn if we had to but still – we need to think about if any of our longs are inherently risky given a likely slow recovery in the economy (though $9,000,000,000,000 in stimulus is still a LOT of money to be betting against!).
Short Puts – None that I'm worried about and we still have about $80,000 left to gain if they all work out (and we just added ALB, not reflected).
PAA – Much better than last time by about $11,000 and they just paid us $2,560 in dividends too (not included in the -$16,000). As I said last time, ridiculous over-reaction so we doubled down (after already doubling down) when they were $5.25 (March Review) and now we wait and collect our dividends.

Submitted on

2020/03/23 at 3:08 pm

PAA – Still dropping like a rock.

Fortunately, the 2022 $5 calls are $2 so we can buy 4,000 more for $5.25 and sell 40 of the $5 calls for $2 and we're in for net $3.25 ($13,000) which is $9.37 on 8,000 and the 30 short 2022 $15 puts have a $12,750 loss so we'll just roll those to 40 of the 2022 $8 puts at $4.60 ($18,400)

and we'll be thrilled to get back to $9 one day.
We don't start out KNOWING that PAA was going to be a large allocation. Like any trade idea, we start off with a 1/4 entry and IF the stock gets cheaper and IF we still like it, THEN we put more money to work at the much lower prices. We didn't take a big risk doubling down at $5.25 and selling $5 calls for $2 – we took ADVANTAGE of the situation and now we'll collect $2,500 6 more times for $12,500 in dividends against our net $56,280 position and 1/2 will be called away at $5 ($20,000) leaving us with 4,000 shares at net $36,280 or $9.07/share (but then we'll sell more calls to lower that basis). Not bad for a stock we entered at $16 on the first round!
AVGO – Halfway to $120,000 at net $28,200 so good for a new trade since it's $60,000 in the money! How funny is that?
BRK.B – I didn't realize we already had one but I like both of them and both are good for new trades.
CMCSA – $15,000 spread net $5,000(ish) would be exciting if not for AVGO.
CSCO – That's one I was banging the table on in 2008 as well. Still, kind of irresponsible not to cover so here's a good trick. Since I have no doubt we'll hit $50 in 2022,

rather than just covering we can sell 40 (2x) the 2022 $50 calls for $4.20 ($16,800) and buy 20 more 2022 $35 calls at $11.50 ($23,000) so we're spending $6,200 more to buy $30,000 more spread that's $18,000 in the money

. That's a good use of funds! This is how we scale into a position – even if it's already popped on us. The alternative would be just selling 20 calls and taking $8,000 off the table but what better use of $6,200 of that potential $8,000 than investing it in something that's very likely to make $13,800 (222%) in 18 months? Not only that but now we don't have an additional position to worry about.
GILD – Way over our target at just net $11,100 on the $30,000 spread. It's no AVGO but Trump just mentioned Remdesivir as the leading treatment candidate for Corona.
GM – Doing very well and it's a $35,000 spread at net $7,050 so a lot of room to run but not as sure thing as AVGO. Still very nice.
You can see why this portfolio makes insane amounts of money in a bull market. These are, as always, aggressive longs because we protect them with the STP and also I'd argue that they are all great value plays. Most importantly, we don't swing for the fences, do we? We simply pick realistic long-term targets and, when we have a chance, we LOWER our targets. When you start with a trade that will make 300-500% if all goes well – it's OK when it doesn't work well and you'll make 200% at a much lower strike – right? That's our system in a nutshell.
LABU – I mean, if they are just going to HAND OUT MONEY – it's our job to take it! This is a $50,000 spread we got PAID $13,000 to initiate and now it's net $17,400 so "only" $32,600 left to gain – yawn! Still, it's deep in the money and Biotech is a star in this crisis and will get funding for years to come so, if you don't mind only making 187% in 18 months as long as LABU doesn't fall 24% – this is still a nice little trade….
M – OK, so this is a gamble. Gotta have some fun. Let's buy back the short $20 calls simply because they are pointless and only $550 but, otherwise, we're just waiting for a move back up (hopefully). Frankly I'm tempted to DD…
MIDD – The old trade died but I like the new one already, which is twice as big to twice as much make up for it. $40,000 potential on the new set is still a $13,200 credit with the very aggressive put sale so $53,200 left to gain there if we get back to $75.

I don't think a lot of restaurants will be buying new ovens this year though so I won't be too patient if this one starts to falter

. Not that I don't love MIDD long-term, just that we have better uses for our buying power than waiting 18 months for a move.
MJ – ACB earnings were encouraging so we will wait and see.
MO – So many sure things in this portfolio! I guess I was just super-cautious all year and that's what we have left. This $75,000 spread is only net $21,025 so another nice entry that's still available. And that's AFTER we already made $20,000!
RH – I am so happy to finally have these guys again. Unfortunately, my discipline prevents me from buying things, no matter how much I love them if they are not on sale (ISRG, MDT…). This one we caught a nice bottom on and it's already deep in the money – one of those 1/4 entries that we never got to add to. Still, it's a nice $80,000 spread and "only" net $27,300 so $52,700 (193%) left to gain is still more than 10% a month on a spread that's already 20% in the money.
Long-Term Portfolio Review (LTP) – Part 2:
SKT – They thought I was MAD! Well, the jury is still out on this one but, since I was happy with their recent earnings (and since we're doing well enough to afford it),

let's buy another 4,000 shares at $5.88 ($23,500) and we'll plan on selling calls when they get back over $7.50

. The 2022 $8 calls are $1.60 and the $5 calls are $2.50 so figure $2.20 would be a good price for the $8s on a move up (and the delta is 0.50 so + 0.75 on a $1.50 move up is very fair) and that would net us in at $3.88 on the new set. Meanwhile, we now have 8,000 shares at( $7.19-$1.55 =) $5.64, 3/4 covered by short call at $8 and $13 – so plenty of room to run. Dividend is suspended for now but, if they re-instate, we should go up fast.
SPWR – only $28,000 worth? It's at net $650 so $27,350 (4,207) upside and we REALLY don't mind owning 4,000 shares at $8, do we?

Well, then it's a no-brainer to double down!

They are going to spin off into 2 companies in June but I don't want to not own either side so I'm in for the ride. The main reason they are spinning out is to form a Chinese partnership without giving up 1/2 of the entire company – nothing wrong with that!
TXT – Another one we always buy when they are cheap. We are already way ahead after catching fantastic entry (the double-down entry, not the original!) and it's a $68,750 spread still only net $6,875 so a 10-bagger in the making! I don't think $45 is too ambitious. $24.44 is $5.5Bn and they are usually good for $1Bn a year in profits on $14Bn in sales. This will be a down year, of course but, long-term – what's not to love?
VIAC – My hands are sore from banging on the table for this one. As it stands, it's a $50,000 spread that's 115% in the money at net $8,025 – this may be better than AVGO!
VLO – Well, that sell-off didn't last long. We were very conservative so this one I think is another lock and we were very wimpy about it with a $20,000 spread that's now net $7,305. I would DD but it's the same price as doubling down on VIAC, which would make twice as much with just as little effort so I'll do neither for now and see how next week goes as we get more re-opening data.
WBA – Before VIAC, I was sore from banging the table on WBA and so far, so wrong on this one but

now we can roll our 40 2022 $40 calls at $6.20 ($18,175) to 50 of the 2022 $30 calls at $10.60 ($53,000) buy back both sets of short calls ($9,520) and sell 25 July $42.50 calls for $1 ($2,500)

as those expire before earnings. That's going to cost us $41,845 and we started at $11,750 so we're in 50 of the 2022 $30 calls for $53,595 and that puts our break-even just over $40 but not if we sell 10 more 2022 $45 puts for $13.80 ($13,900) - then we're down to net $39,695 and now, at $45, we make more than $25,000 and $25,000 more for each $5 over that we move.
What a fantastic bunch of positions these are! We still have tons of cash and we're well-hedged so I'm very excited about this portfolio going forward.
Butterfly Portfolio Review: $443,254 is up $36,860 since our last review and now back to our pre-virus highs so what a fun ride that was! On track to making 30-40% per year is our usual position in the Butterfly Portfolio – our most consistent portfolio over the last 15 years. In fact, this is the same one we started way back on 1/2/2018 – as we were not worried enough to cash it in in the fall.
DIS – While I'm worried about DIS, it's such a conservative spread I'd rather leave it but let's not forget the reason the Butterfly Portfolio is such a consistent money-maker is because we SELL premium almost all the time. When the market dips, we make an exception and get bullish but now we've had our fun so back to BEING THE HOUSE. To that end, earnings are not until August so

it would be silly not to sell 15 July $115 calls for $2.95 ($4,425) to make a little side money and, since we are selling those, let's sell 10 of the July $95 puts for $2.75 ($2,750)

so now we've collected $7,175 for 66 days against our net $83,875 position which has 766 days to sell. Making 12 sales like that will net us $86,100 as a bonus to whatever value the spread ends up with. Not bad considering we paid just $55,000 for it.

This is the kind of stuff we'll be doing in our Income-Producing Hedge Fund

(paperwork will be ready this week!).
AAPL – Always ends up being a start position. This must be the 4th time we've built an AAPL position in this portfolio over the past two years. Fortunately, we only sold 10 calls so it will be aan easy roll but no hurry as the $26,700 value of the short $300 calls (40% premium) is covering our $120,000 in the money spread we got a net $56,500 credit for getting into right on the day AAPL bottomed.
AMZN – The short calls are half premium and, like AAPL, they are protecting a $180,000 spread that's in the money and very easy to roll (Aug $2,450s are $140). Another one we jumped on at the bottom for a net $2,100 credit and we even sold the short calls right at the top – nailing the channel.
MDLZ – We sold the June puts but we bought back the short calls and no pop so far. Earnings not again until Aug 1st (ish) and 4/28 was a beat – I don't think they are very affected by the virus.

We may as well sell 15 July $52.50 calls for $1.35 ($2,025)

so at least we're generating some cash off this thing. We don't even have a 2022 cover yet so no danger at all in the sale. It's only a net $19,920 position we paid net $6,050 for so up 200% and generating 33% more over the next two months is a very nice way to play!
MJ – This ETF is going nowhere BUT we have 60 2022 $10 calls at a net $3,150 credit and

we can sell 30 of the July $12 calls for $1 ($3,000)

and roll them along if we go higher but, if not, that's almost 100% return on the credit in 66 days so – works for me!
WHR – There's no point to the June $160 calls so

let's sell 5 Sept (next available) 120 calls for $6.50 ($3,250)

to pick up a bit more income. It's a $45,000 long spread at $100 and currently we're at net $19,702 after this call sale so plenty of room to run and lots more income to generate.
So we have $300,000 coming to us from AAPL and AMZN alone and they are currently net $122,070 so just those two positions have $177,930 upside potential – plenty for the whole portfolio to have 2 good years from here. Along the way, we'll also pick up some side money selling premium so I still love this portfolio!
Dividend Portfolio Review: $141,060 is down 29.5% but it's up $5,847 (5.8%) from our last review thanks to dividend payouts from ET, T and SKT so more money to collect next month too. As I said last time, I don't consider the market out of the woods until this portfolio is back on track.
TWO – Earnings were fine and we're just waiting for a run up to sell calls but

we can sell 10 Dec $4 puts for $1.15 ($1,150) so let's get that done and we'll ask for $1 for 10 Dec $5 calls ($1,000)

, which would drop out net to $2,150 with a nice $2,850 (132%) profit if called away at $5 in December. Who says dividend stocks are boring? Good for a new trade, of course!
PFE – Certainly not worried about being assigned PFE at net $22.50. In fact, I'd rather have that happen than just collect another $2,335. Still, look how fast we made 57.5% just selling a simple put… Repeat after me: "People don't pause popping pills in a pandemic."
CHL – We'll have to roll the short June puts but I'm willing to wait and see. However,

since this is a nice re-dip, let's sell 5 Sept $37.50 puts for $4 ($2,000) and put a stop on the short June $42.50 puts (now $7) at $7.50

so it's like a roll except maybe we get a much better price on the short June puts as they were much lower two weeks ago. Of course, if CHL does go lower then we can also sell 5 more Sept $37.50 puts for a higher price so it will be a 2x roll for better than even money, worst case.
ET – OMG they held $6.50! I love these guys, they just spit out $610 and we only paid net $4,760 for the position so that's 12.8% back in a quarter – I can live with that! People were freaking out about this one as we started at $11 but doubled down at $5 instead of panicking and now our average is $2.38 ($4,760/2,000) or, if we get assigned 1,500 more at $8 ($12,000), our average cost per share pops to $4.78 – oh, THE HORROR! This is why I tend not to panic during sell-offs – I can see ahead to how it will work out.
Submitted on 2020/03/20 at 3:30 pm

ET – What a catastrophe. I really can't see how this is that bad for them so here we have to DD at $5.15 ($5,150) and then we can buy back the short 2022 $12 calls at $1 ($1,000) and sell 20 2022 $5 calls for $2 ($4,000) and, although I'm not worried about the 10 short $10 puts at $6.10 ($6,100), I do like selling 15 of the $8 puts for $5 ($7,500) so consider that the roll. That's net $750 spent to turn the net $6,800 position that would be called away at $10 ($10,000) for a $3,200 profit into a net $7,550 position that would be called away at $5 ($10,000) with an $1,800 profit. Of course, we need to be over $8 really because of the puts but we'll roll them along as long as ET is solvent. If they keep paying the dividends, we'll be thrilled to have 2,000 shares instead of 1,000 shares. They just paid 0.305 on 2/6 too so that's $305 we just collected and it will be $610 in May!
MO – I'd like to DD but $18,000 is too much with the portfolio hurting so much. This position will fix itself so we save money by ignoring it.
SPG – This was a better use of our capital though even cheaper now. Great for a new trade.
T – Another one I'd like to DD on. In this case,

let's buy back those 2022 $35 calls for $1.30

as they can only pay us about 0.07/month so where's the penalty for being wrong? One way or another, we'll have to sell more productive short calls. Those short 2022 $30 puts for $6.50 are a fantastic way to add cash to a portfolio!
F – Will take ages to recover but we're not in a position to adjust so just happy if it does.
M – Still not BK! I'm a bit worried about the short $13 puts but I'd rather wait for 2023s to come out.
SIG – They are weathering the storm and I'd DD at $6 but not $8. Of course, we already sold the $8 puts for $3.50, promising to DD at net $4.50 – THAT I would be excited about so good for a new trade there too.
SKT - Bang, bang, bang on this one. Sure we bought them for $10.38 and sure they are now $5.83 but this is one of my favorite stocks! We already committed to buying 3,000 more at $4 – another good fund-raiser.
Earnings Portfolio Review: $192,665 is up $12,880 (12.9%) from our last review and we didn't make many changes as we were generally happy with the positions in our self-hedging portfolio (the others use the STP). Still, we need to check our premises now that we have another month of information under our belts.
I said at the time though (as someone just asked this in the Webinar):
I don't think we get back to the highs. I think we will settle into the 10% range between 8,000 and 8,800 but, the way things are going – who knows? You would think it would worry investors more to have the economy shut down and no actual end date to the viral emergency but they are running right back in. I know I called a bottom at 7,000 back in March and that's not contradictory of me – I did think we'd stop going down but I certainly didn't think we'd be up 20% 3 weeks later – this is getting silly already!
Our goal was to get fairly neutral and lock in our gains so mission accomplished and we're actually a bit bearish in this portfolio now – so we need to find things to buy.
SDS – is a $30,000 hedge but we don't have enough longs to justify it so

let's cash out the June $22 calls for $3.05

as they are covered (strangely) by the 40 naked long SQQQ calls.
HBI – is a $10,000 spread with a net $4,050 credit balance. They missed Q1 by 10% but I still like them long-term with a

$14,050 upside potential at $15 in 18 months

.
HRB – This is the dead leftovers and it just took a deader turn. We'll stick with the puts and the calls will likely go worthless so

net $3,675 left to gain

.
IRBT – Howard Stern says he has 3 – that's good advertising. $70,000 spread that's at the money at net $34,150 means we can expect to make $35,850 (105%) from here. Still, I think it's gotten ahead of itself and we have so much to make that we can afford to sell some calls.

The July $65 calls are $4 so selling 4 of those for $4,000 is a nice way to pull in some income while we wait

.
M – At $10 we would get $25,000 and now net $3,825 so

$21,175 left to gain

.
SQQQ – Let's say that we are all covered now (the remaining SDS short calls) but it's still a $20 spread x 135 is $270,000 (but we'll never hit $35) and it's currently net $6,300 (including the SDS shorts). On the bright side, not much to lose other than the 20 short puts so this is a nice hedge.
Well, we have stumbled our way into a nice hedge but, realistically, $11.50 x 1.6 (a 20% drop in QQQ) is $18.40 and we only have the $15 calls so let's say they pop to $8 is only +$4, which would be +$54,000 but that's more than adequate for the longs we have, which have $74,750 of upside potential.
Lots of CASH!!! ($146,165) to deploy but nothing has been very exciting-looking this season.
Future is Now Portfolio Review: $121,003 is up 21% this year and up $13,778 since our last review so nothing to complain about here. We didn't even have to touch it and we have more cash than we started with so plenty of buying power to add some new positions when things calm down.
PLUG – On track
SQ – Doing too well, we almost can't keep it up 60% already with 18 months to go. Still, there's a safety factor as it's not just that we can "only" make $1,258 more but that we're fairly positive we will and there's pretty much no way this will be in trouble and the margin is only $423 – so there's no reason not to keep it.
Again, this is why we have Watch Lists. That way, when there's a huge dip in the market, we have a list of stocks we already know we'd like to buy and all we need to do is double-check our premises and see which ones are giving us the best deals and then we're ready to pull the trigger. I guess it's just doing your homework BEFORE it's due – something I struggle to get my kids to appreciate…
TOT – We were too nervous to sell puts but I think we can be confident $25 was a good bottom so

let's sell 5 Nov $30 puts for $3.25 ($1,625)

to round out the spread.
BYND – Got a boost from the meat shortage. People were saying BYND was the only meat left in the supermarket as if that was an indicator that no one wanted it but, to me, it meant a lot of new people were going to try it. We are jokingly in the money on this one at net $15,130 on the $25,000 spread that's over 200% in the money. Although a 40% return is not very exciting for PSW Members – this is certainly good for a new trade with that kind of return.
SPWR – We liked it so much we played it twice. Both long-term and both with $5 calls and $8 puts – just different upside targets. Potential is net $48,000 for the 2 and currently net $1,350 so there's $46,650 (3,455%) upside potential – so I'd say that's good for a new trade!
So we have about $60,000 worth of upside potential, mostly SPWR, over the next 18 months and we have plenty of buying power so we'll keep our eyes open for positive trends so we can go Back to the FUTURE!!!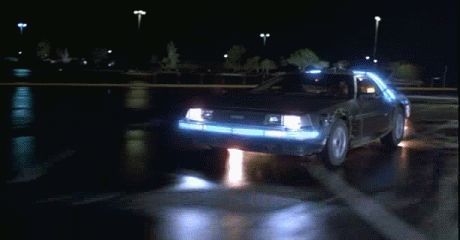 Here's the stocks we were looking at:

Solar is the future and the future is now.

Let's see: Crypotcurrency, Solar Energy, Hydrogen Fuel Cells, Quantum Computers, Virgin Galactic, Gene Therapy…

Submitted on 2019/12/10 at 1:41 pm

I'm thinking we should put together a portfolio of "Future is Now" stocks like SPCE – Something that represents the leader in each Future Field like CRSP, ISRG, etc…

Submitted on 2019/12/11 at 10:53 am

SPCE/Albo – I want to set up a "Future" is now Portfolio, let's talk candidates:
SPCE
TSLA
BYND
SPWR
LMT (Fusion)
DIS (entertainment)
XYL (water treatment)
WM (more people, more waste)
CRSP
IBM (AI)
QCOM (5G…)
ISRG
BLDP, PLUG, FCEL (not sure which)
Hemp Boca Portfolio Update: $53,710 is down $2,545 from our 4/16 review but it's only a $50K portfolio and that's like 5%. Since the show isn't coming back and the portfolio has redundant positions that are in other portfolios - we're going to just shut it down.
Money Talk Portfolio Review: $97,075 is down 2.9% and that's down $4,740 (4.6%) from our 4/29 review. It's a choppy market and they are all 2022 plays with $76,390 of potential gains over the next 18 months. No change in comments from two weeks ago so here's just the updated positions:
Do you know someone who would benefit from this information? We can send your friend a strictly confidential, one-time email telling them about this information. Your privacy and your friend's privacy is your business... no spam!
Click here and tell a friend!