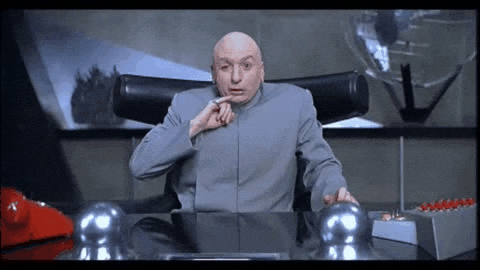 $1,102,871!
That's the combined value of our paired Long-Term and Short-Term Portfolios as of yesterday's close! We began the STP with $100,000 back on October 1st and the STP was up to $153,498 in our January 7th Portfolio Review but the positions were turning into longer-term positions (because we kept the losers we had been working on) so we added $350,000 to the STP and renamed it the LTP and then we created a brand new STP with $100,000 on Jan 17th with the primary objective of hedging our LTP positions.
This all came on the heels of cashing out our last round of Member Portfolios back in October, when the LTP/STP combo hit $2,606,756 after two very bullish years and we decided the markets were just too toppy to risk that much money so we cut back, deployed just $100,000 in the STP (also some other virtual portfolios were created) and, when that started going well, we got brave enough to deploy some LTP money – but only a fraction of what we had cashed out because the markets WERE STILL TOO TOPPY!
Keep in mind that the title of our October 2nd Review was: "PhilStockWorld September Portfolio Review – Cashing out of this Crazy Market!" in which I said:
Hedging a $1.7M LTP would be very expensive and what if next time we didn't time the turn in the STP and instead blew the turn and lost money there as well as the LTP. Then we'd be back to $2M and needing to make 30% to get back to $2.6M and what if it's hard to make money next year or what if we have another crash and the market is down 40% – it's just too much to risk vs. putting $2.6M safely on the sidelines and simply looking for new opportunities.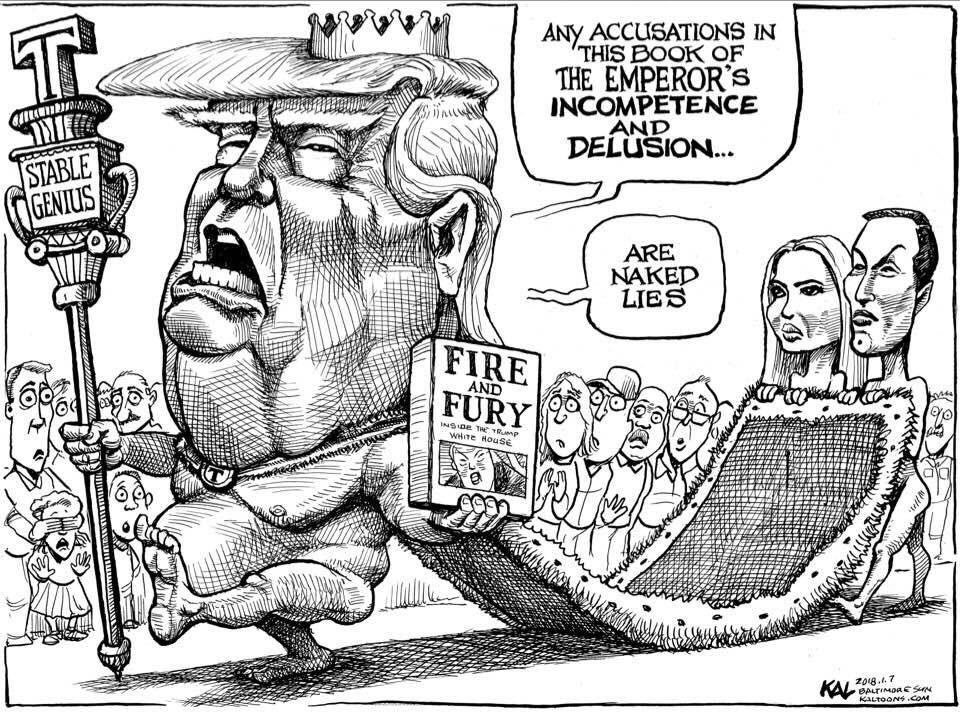 Did I know that a viral pandemic would be the catalyst that would take down the global markets? Of course not, but I did KNOW FOR A FACT that valuations were stretched and we had made a ridiculous amount of money in our Long-Term Portfolio (based on those ridiculous valuations) and it would be very foolish to press our luck. I knew Donald Trump was still President and I thought he was an incompetent boob who could make any number of critical mistakes that would lead to an economic disaster – including the continuation of his current policies at the time.
I also knew that, if the market didn't drop and they kept going up and up as they had been for 10 years, then we could take $600,000 and make another $2M in the next two years so why risk the gains we already had when the odds favored a market correction rather than a rally? Putting $600,000 out of $2.6M back to risk is something we could easily afford and, as an investor, you need to learn to manage your risks!
GREED is what kills people, you make $2M in two years and, rather than HOPING to make $2M more in the next two years by LOWERING your risk and putting $2M on the side and starting again, most traders tend to keep all $2.6M invested with dreams of having $10M in two more years, rather than $5.2M. If you are unable to realize that making 333% in two years is far from normal and tone down your expectations, you can get yourself in real trouble…
The reason we made so much money was, actually, mostly because we had several dips in which the STP make a ton of money (it was responsible for half our gains though it began with 1/6th the cash) but, each time, the market recoverd so quickly that we never needed to use the STP money in the LTP. That lead us to take some fun and profitable risks in the STP like shorting CMG, TSLA, AMZN and BKNG when they got too toppy and other short-term plays that made tons of money along the way.
Meanwhile, in the LTP, every dip we rolled into almost instantly rewarded us with a rally, so our gains increased exponentially over time despite the fact that, from the time we first tested S&P 3,000 in late 2018, I was a very reluctant participant in the whole rest of the rally and I was THRILLED to finally cash out in September of 2019 (expiration week is when we called it a day – the review was compiled in Ocober).
Speaking of reviews, it's time for this one but my point is that, if you are making lots of money in this silly rally too – don't just let it ride. We just cashed in a bunch of LTP positions and reduced risks on others BECAUSE we made too much money too quickly and because we're not certain it's going to continue so we REDUCE our risk and wait for clarity – that's how we have enough money to spend to adjust on the next dip. And, if there is no next dip – then we'll still make plenty of money ($700,000) on our long positions and that's over 100% in two years and, as long as we're well ahead of inflation – that's PLENTY!
Short-Term Portfolio (STP) Review (4/14):
STP is at $543,058 and LTP is at $601,465 so $1,144,550 is up $50K since yesterday afternoon:
LTP $545,985, STP $548,188 so $1,094,173 vs $1,091,906 at 11 – that is BALANCED!
Absolutely we want to lock that in so similar move to the Earnings Portfolio above for the STP:
Let's buy back the short SQQQ June $35 calls – they have served their purpose and they prevent us from selling something else if SQQQ pops again.
Those TSLA short puts are a big winner now – they were the leftovers from a short play we had (they were the hedge) so we won in both directions.

Put a stop at $15

.
SDS -

We made $14,460 on the short Sept $45s and it will cost us $20,000 to roll down to the Jan $20 calls – so let's cash the Sept short calls and roll the Jans

. We only spent net $4,500 initially so now we're in for $24,500 and I'm sure we can make that up with short call sales down the road but, either way, it's pretty cheap protection as 1.4 x $25 (SDS current price) is $35 which would be $150,000 in the money and the spread is $40,000 in the money at $24.
SQQQ -

The Jan $15s are $4.25 and the 2022 $10s are $6.50 so net $2.25 to make the roll and we'll buy back the short Sept $45 calls for $5,540

, even though I don't think we'll hit the target as it clears room for another sale. This spread was a net credit and we're spending $23,625+$5,540 = $29,165 to buy another year of protection and $50,000 worth of position. 1.6 x $14 = $22.4 so $12 x 105 contracts is $126,000 worth of protection here.
So that's $276,000 worth of protection in the STP and, more importantly, $526,000 in CASH!!! ready to deploy – that's our best hedge! There are no undue risks here (later for those!) so the LTP is well-protected and we are locking in those gains but, after this, we can let the LTP run as we're now protected pretty close to the all-time high of the Nasdaq – that's very comfortable.
Short-Term Portfolio (STP) Review (4/17): Earnings for Q1 have not been that bad so far but no one is giving guidance for Q2 as we're starting it off (April, May, June) with a full lockdown while Q1 was only really affected in the last two weeks of March. So, if we get everyone back to work by May 15th, the overall economic damage will be mild and Trump can redirect that $500Bn Jared is in charge of towards – well, you can guess where it will go….
BUT (and I like big buts), let's suppose for just a moment that Trump's magic wand does not work and today we gain another 5% and 5% on Saturday and 5% on Sunday – that will put us at 775,000(ish) infection on Monday morning and there are still two week's left to the month so we'll be well over 1M (1/100) infections by May 1st UNLESS, of course, letting people back into the clubs, restaurants, movies and stadiums is exactly what we do need to stop the spread of the virus (otherwise, why the F are we doing it?).
If that is the case, we might want to short the Trump Believer's rally this morning and that certainly means playing the S&P 500 Futures (/ES) short on a cross below our 2,850 line but we can also push the hedges in our Short-Term Portfolio to better protect our long portfolios:
Sugar ETF (CANE) – Just a bet that sugar will bounce.
Apple (AAPL) – Our worst case is having to buy 700 shares of AAPL for net $150. Yes please!
JP Mogan (JPM) – Never bet against these guys.
Tesla (TSLA) –

They are now at the point where I'd rather short them so let's take the money and run on this one. In fact, someone is willing to pay us $100 for the June $800 calls so let's sell 2 of those for $20,000 and buy 3 Jan $800 ($220)/June 800 ($152) bear put spreads for net $68 ($20,400)

so we're in the spread for net $400 if all goes well and, if TSLA is below $800 in June, whatever premium value remains in Jan will be our profit.
S&P Ultra-Short (SDS) – SDS is a 2x short on the S&P and it's now at $25 so a 20% drop on the S&P will push it up 40% to $40 and that would be a $200,000 net and currently the spread is net $44,000 so we have $156,000 of downside protection in this position.
Nasdaq Ultra-Short (SQQQ) – The Nasdaq has been very strong and this is a 3x ultra-short so, even at $13, a 20% drop bumps us 60% to $21 and that would put our $10 calls $11 in the money for $115,500 and the current net is $10,625 so we have $104,875 of downside protection in this position but

we can sell 100 June $25 calls for $1 ($10,000) and buy 100 June $13 calls for $2.25 ($22,500) and that will give us another $120,000 worth of protection

and, if SQQQ does spike up, we can cash out the long calls quickly because the short calls will be covered by the 2022 $10s. Not bad to add net $107,500 worth of protection for $12,500 – I know I will sleep better over the weekend!
See how easy it is to hedge your portfolio? Wouldn't it be foolish not to do it?
Long-Term Portfolio (LTP) Review – Part 1: $542,305 is up about $40,000 since Wednesday afternoon but down from its $600,000 peak on Tuesday. Still, it's about the potential, not the day-to-day gyrations so we review our positions and make sure we still believe in the Fundamentals and the risk/reward of each one.
AAPL – Opportunistic put selling (twice) and I'm not worried about owning AAPL.
ADP -

I don't know when jobs will return and we have a nice gain so let's kill it

.
BA -

Take the money and run

.
CAT -

Up 50% in a month with two years left to go – kill it!

CLX – That one I think people need no matter what. Miles in the money – I'd even sell those now.
ET -

20 short $10 puts sold for $4,400 obligates us into 2,000 shares at net $15,600. Now they are $12,050. If we roll to 30 of the 2022 $8 puts at $4.20, that's $12,600 (+$550 in pocket) and our obligation is to own 3,000 shares at net $19,050

so very little additional risk and we drop the strike 20%.
HBI – Even zombies need underwear.
IBM – And computers (brains!).
INTC – And chips for the computers.
JO – And coffee.
LMT – And fighter jets.
MDT – And medical devices
MTN – Not sure if we still need to ski in a zombie apocalypse but it's a nice low-contact sport (except for the lodge) so I'm thinking I want to stick with Vale at this price (net $85.40).
STZ – Liquor should be doing well.
THC – I'm a little worried short-term but net $10.50? Not worried.
SIX -

Their summer is going to be shot and it's a small loss so let's kill it

.
PAA – Ridiculous sell-off and we already doubled down so nothing to do but wait. They are going to pay a 5% dividend (out of 20% annual) on 4/30 – about 0.32 so $2,560 off the table.
Long-Term Portfolio Review (LTP) – Part 2:
ALK – I'm not happy with the scope of the airline bailout but it's a small position that puts us in for about $25 on 1,000 (1/4 allocation) so I'm willing to have ONE airline stock in the portfolio.
AMZN – I don't know why the puts are here instead of above. Do we want to wait 2 years to collect 1/3 or move on?

I say take the money

(and remove the risk) so we have room to sell on the next dip as I'd almost rather be short than long at $2,400 ($1.2Tn).
AVGO – Boy did we time that well! This is the problem when our 1/4 position goes too well at the beginning – we don't get a chance to add more… Still, it's a fat, $120,000 spread we acquired for a $36,570 credit so we have $156,570 upside potential if AVGO hits $320 and it's currently $29,300 so up $65,870 in a month is only "on track" to our expected gain. How crazy is that?
BRK.B – Very happy to back Buffett in turbulent times. 10 years ago people were worried he would die – now I don't think they think it will ever happen…
CMCSA – What a no-brainer this one was! Again, only a 1/4 entry unfortunately but on track to $15,000 at net $6,537 is good for a new trade for normal investors who think making $8,463 (129%) in 20 months is a good trade. You guys are just spoiled!
CSCO – Another stock for the zombie apocalypse. I see no need to cover this low.
DFS – I am not enthusiastic about the stock as I think consumers will be suffering for a long time but we got such a great price

let's just buy back the short puts to reduce the risk and leave the $45,000 spread

at net $21,300 (less the $1,060 profit) to hopefully give us a double. If DFS goes lower, THEN we can sell puts again and roll (if we don't think the disaster will be long-lasting).
FCX – Long, slow road to recovery but maybe they do infrastructure spending. I'm willing to commit to 40 long at a lower strike (net $6.65 so far on 20) so we can wait and see how it plays out.
GILD – I wish we'd bought more but it's only a $15,000 spread at net $6,675 so far so

let's just double down for another $6,675 to make another $8,325 (124%)

with no hassle.
GM – Perfect entry on this one makes it hard to lose. I think we can leave it as it's a $35,000 spread and just net $6,000 so $29,000 (483%) upside potential if GM can get over $25 in two years. Good for a new trade? Ya think???
IMAX – DIS says they will release Mulan in July, which is when I predicted people would be back in the movies and DIS is not going to get PR that they killed children so, if they don't change that date – I think we can stick with the IMAX longs as it's a sign things will get back to normal.
LABU – Biotechs? Duh! I can't believe they went on sale in the middle of a virus crisis. We're almost in the money already on our $40,000 spread that we bought for a net $13,000 credit and now it's net $14,700 so we're up $27,700 but still $25,300 left to gain so I think we'll keep it. As a new trade, it's still got a 172% upside potential so good for a new trade if you like safe, boring ways to make 9% a month.
LB – I can't believe how much they want for those $22.50 calls! Based on that alone we can't get out of the position as I would never pay that to close them. It's a $75,000 spread at $22.50 and currently net $14,700 so $60,300 (410%) upside potential but I don't think we get to $22.50 very easily. Still, risk/reward makes this good for a new trade.
Long-Term Portfolio (LTP) Review – Part 3:
M – We repositioned and doing a little better but nothing exciting so far.
MIDD – I'm very confident in this one coming back over time and the new spread is conservative.
MJ – We're in the money on the news spread with lots of room to grow.
MO – $75,000 spread already at net $31,425 with another $43,575 (138%) left to gain is good for a new trade if you don't mind "only" making 138% (we started at net $0 last month).
RH – Still has that new trade small but already up $19,000 in it's first week. They went down for a stupid reason so we bought them – not complicated. It's an $80,000 spread that's 100% in the money at net $20,525 so I'd call that good for new trade, wouldn't you?
SKT – Well I would buy a lot more if we hadn't been so burned on FTR, which I also did not think would actually go BK. So we'll leave this alone for now.
SPWR – I love these guys and certainly good for a new trade.

TD – I'm nervous about them as the oil is killing Canada so let's kill this spread

. Options are too short-term to afford a mistake and we have a nice profit to lock in.
TOL – Also not worth the risk in this environment and we have a nice profit, so kill it

.
TXT – Here I see value and it's a $68,750 spread currently net $14,138 so good for a new trade but I'd sell the $35 calls for $4.25 to net in for $8,513 on the $43,750 spread instead.
VALE – Hoping there will be an infrastructure bill at some point.
VIAC – Seems crazy cheap to me and we're 100% in the money on the bull spread which is $50,000 and it's at net $4,925 so $45,075 (915%) left to gain if Viacom/CBS is over $17 in 20 months. May as well sell everything else and put it all on this one!
WBA – On trace and we're very aggressive only 1/2 covered which is nice because

now we can sell 30 2022 $52.50 calls for $4.50 ($13,500) to help pay for 20 more 2022 $40 calls at $9.50 ($19,000) so for net $5,500 we bought 20 $12.50 spreads ($25,000)

.
XOM – This is a tough one. I think the puts are low enough and the spread was net $0 (ish) so it's a free $22,500 spread that's $18,000 in the money but

it's net $25,280 already due to crazy option pricing so we're taking the bull call spread money and running! The short puts we can leave as they'll pay us another $11,925 if XOM stays over $27.50.
Well, I didn't do an official count but we have around $700,000 of upside potential in this portfolio and we have some very nice hedges in the STP and we just took a considerable amount of risk off the table so all is well in the LTP into the weekend!
Dividend Portfolio Review: $135,213 is down 32.4% but we were down 46.1% before making adjustments (including deploying more cash) and I won't consider the market out of the woods until this portfolio is fully back on track. We'll see who keeps paying dividends but the fear is that most will not so we won't really know until next month, when we get our earnings reports on most of our positions.
PFE – Seems safe enough. Earnings 4/28
TD – As with PFE, we caught them at the right time. Earnings ?
CHL – There are September contracts now but I'd rather wait a month to roll and hopefully Jans will be out by then. The spread is flat and we're getting a 7% dividend – that's fine. Earnings in July (halves).
ET – Would be nice if they came back. We doubled down and wrote the very aggressive calls last month and so far so good but a long way to go before we're happy. Earnings 5/11.
MO – Just paid the dividend and gave on indication of stopping. As I said last time, they are not down enough to bother adjusting. If they go lower again, I'd sell more puts. Earnings 4/30.
NLY – We're not far from our $7 goal and the short puts are already a plan to double down at net $5.50 so not much to do here but wait. Earnings 4/29
T – We aggressively sold 10 more puts and I think this spread is great for a new trade as it's net $26,698 and you get called away (if all goes well) at $35,000 for an $8,302 (31%) profit plus 6 more dividends (just paid us on 4/8) of 0.52 ($520) is $3,120 (11.7%) so 42.7% over 20 months in the bluest of blue chips. Earnings 4/22
F – We tripled down at $4.40 and now $5 so now we wait. Earnings 4/28 and they suspended the dividend but we think the sell-off is way overblown (but the recovery will be long and slow).
M – Not dead yet? JCP is giving up and KSS might be next and M is working with Lazard, who specialize in restructuring and that's freaking people out but Macy's is in position to put a lot of pressure on their landlords, suppliers and creditors – so why not take advantage? I don't think they are they to hold a yard sale… Earnings 5/15(ish)
SIG – Weddings delayed, no time to get engaged and who can even go to the mall for a gift? Of course this is a disaster for SIG. On March 26th, Q4 earnings were a nice beat, however at $3.67/share, which was pretty much the whole year but, considering you can buy the stock for $7.50 – I think they'll be fund to own when the economy re-opens. We did just double down at $8.20 and I'm very tempted to do it again and average $10 on 4,000 shares but we already have the $13 puts at $4.70 for net $8.30 so

let's roll those at $7.95 ($7,950) to 20 of the $8 puts at $3.80 ($7,600) and see how that plays out for now

. Earnings June 4th(ish) – I love this as a new trade, by the way.
SKT – We tripled down on these at $7 and now $6.25 so still getting no respect. Earnings won't be until early May and they've already said they will pay the May 15th dividend (they have to as it's a REIT and they did have profits) but they've suspended guidance so there won't be any clarity until earnings. It only costs us $18,270 to double down at $6.09 and our average on 6,000 would be $8.235 and we could sell 2022 $8 calls for $1.30 to drop our average below $7 and I would if the overall portfolio wasn't down so, as it is, we'll preserve our cash until we see actual earnings.
Future is Now Portfolio Review: $107,225 is up 7.2% and that's bounced back $17,990 from our last review so I'm very pleased and we only have a small commitment and we haven't been ready to buy more yet – still too much uncertainty so we're not going to be more aggressive this month though it's a good time to pay attention to what kind of things people REALLY need to have in the shut-down – because clearly those are stocks we can count on needing in the future!
TOT – Was new at the time and we didn't change it but it's improved from flat.
BYND – Still pretty cheap but the spread is working as we have a good entry and notice how conservative it is. It's a $15,000 spread that we picked up for a net credit (we originally sold the 2022 $60 puts for $7,250 and rolled them better than even to 2x the Jan $50 puts, which expire quicker) and all we need is for BYND to hold $65 to make more than $15,000. You don't have to be greedy to do well!
SPWR -Our original spread was way down but, as I said last review "

Another good example of investor idiocy. While it's bad for SPWR to some extent that oil is now free – it doesn't change the 20-year picture for them and it's not even likely to change the projects that are in their pipeline to any large extent.

" Rather than close or roll our original spread, we simply bought another one.
The original spread is now a net $690 credit and pays $12,000 at $8 and up to $28,000 at $12 so I still love that as a new trade and our new spread we bought for $1,030 (but less put risk) and that also returns $12,000 at $8 and up to $20,000 at $10. It's already net $1,935 but that's still nice for a new trade as it makes $10,065 (520%) at $8 and you only risk buying 1,000 shares for $8 if SPWR can't get higher.
So, if SPWR gets to $8, this portfolio makes about $22,000 on just those and TOT is $7,500 in the money and already net $6,000 so good for another $1,000 and BYND only has to not go down and our net $5,300 becomes $15,000 so that's about $38,000 to be gained from net $12,545 of cash that's currently deployed and we're not using very much margin at all so tons of buying power left.
Money Talk Portfolio Review: Down 14.3% at $90,110. That's annoying but it's because we couldn't take advantage of the crash as we can only make changes live on the show (which I do quarterly, last on 3/11). We bottomed out at -32.4% in the last review so we held up OK and we're not making changes so it is what it is:
VLO – Just added attempting to call a bottom and I still think net $28 is fine.

$5,538 potential gain.

FCX – Copper is a disaster but I like them to recover. Wish we could roll but we can't.

$8,000 potential gain at $10

.
GOLD – Deep in the money at net $5,145 but it's a $12,000 spread with

$6,855 potential upside

if we just hold $17 – aren't options great?
IBM – Holding up pretty well considering. Another one I'd love to roll but not worried about our target and this one is a net $5,340 credit on the $24,000 spread so

$29,340 upside potential

is GREAT for a new trade!
IMAX – Theaters are not likely to reopen in any big way possibly all year so we'll have to roll this trade to next year when we can but I still like them long, long-term.
SKT – Certainly I will be doubling down if we're still this low next time I'm on the show.
SPWR – Pays $6,000 at $8 and currently a net $1,045 credit so

$7,045 upside potential

.
That's $56,778 of upside potential even if we make nothing on IMAX and SKT (but assuming we don't lose more too!). We still have $90,000 cash to deploy so we'll be looking for more opportunities as well
Butterfly Portfolio Review: $406,394 is up 100% and that is LOWER than we were on 3/5, when we were up 126% but not really as we added $100,000 to the portfolio when we were down 49.2% because we KNEW those prices were ridiculous and we HAD to take advantage of them. We're now up 100% on $200,000 ($200,000) vs having been up 126% on $100,000 ($126,000). That's why we put the money to work on 3/23, catching pretty much the dead bottom of the market (hopefully).
It's very unusual that we make changes to the Butterfly Portfolio other than expiration weeks but this was an opportunity we were not willing to let pass us by. As I said at the time:
Butterfly Portfolio Review: $50,751 is down 50% and we are going to add $100,000 to this portfolio so we can make some aggressive moves. It is not our intention to have a bullish Butterfly Portfolio but you have to play the hand you are dealt and these are some ridiculously low prices we're able to take advantage of.
I also had a great list for Jeddah in that post:
$10K/Jeddah – I'd put $400 into 1,000 shares of FTR (0.40 - now 0.26) – just in case! Another $360 in NAK (0.36 - now 0.51) as you can afford to gamble a bit when you are young. Then there's F at $4.14 (now $5), X at $5.76 (now $6.36), HOV at $6.85 (now $9.84), CLF at $3.38 (now $3.76), SPWR at $5.93 (now $6.35), IMAX at $10.50 (now $10.09), GPRO at $2.51 (now $2.71), BBBY at $4.70 (now $4.63)… By sticking to things that are cheap, he can afford to buy 10% more whenever he gets $1,000 and all those stocks can double or triple in a recovery and not likely to lose more than 1/2 if they avoid BK, which would make the drip investing more powerful.
It's not hard to make money if we wait PATIENTLY for good entries but we also have to take action when we do get those entries presented to us.
Keep in mind, in the Butterfly Portfolio, our primary goal is to sell premium on a quarterly basis. Don't forget that and start dreaming of making big returns – this portfolio is from Jan, 2018 so making about 50% a year – we're not swinging for the fences in this one!
AAPL – While I'm thrilled with the new position, the point is to make money and not gamble on earnings, which are 4/30. They will probably be down about 20% from last year, which was $11Bn and next Q will be down more so let's say $16Bn instead of $22Bn and then back to $12Bn in Q3 and maybe $25Bn in Q4 so that's $53Bn vs $55Bn last year and last year they finished strong at $300 but I think that's a stretch to get back to.

July $300 calls can be sold for $12.50 so let's sell 10 of those for $12,500

and we'll sell more if earnings disappoint but that's $4.16 per long and that should be enough to roll down to the $190 calls if things go lower and then another sale and another roll and we'll be in the $180/260 spread. So we're almost hoping Apple disappoints so we can improve our position!
AMZN – They are even up today. $2,300 is 100x earnings at $1.2Tn so I'd say that's a good top but

we already sold the May $2,000s but fortunately only 2 and they are now $319 ($63,800) and we can roll them to 4 short June $2,300 calls at $151 ($60,400) and we'll sell 2 June $2,100 puts for $77 ($15,400) to balance things out a bit

- just in case they do pop higher the short puts will pay for the next roll.
DIS – We added a lot of exposure on the puts and we made our money back so

I want to take both sets of puts off the table

and see what earnings and guidance (May 5th) look like for DIS before we make any bets besides the low-risk bull call spreads. I'm worried it may be a while before movies or the parks can reopen and DIS has ESPN (no sports), cruises and hotels too!
MDLZ – They should be doing fine. Earnings are 4/27 and I know we stocked up on Mac and Cheese, Oreos and Cadbury Bars (my personal treat) so I think sales won't be terribly impacted but again – now we're back to 20x earnings and that's plenty high enough.

Let's remove the risk of the short $52.50 puts and sell 15 (1/2) June $52.50 calls for $3.75 ($5,625)

. If they go up, we can do a 2x roll to a higher strike and, if they go down, we sell 15 more calls for $5,000 and we then have $10,000 ($3/share) to roll the $45s to the $40s (and we can sell more puts).
MJ – Clearly the $18 calls will expire worthless so

we can sell 20 (1/3) the July $11 calls for $1.60 ($3,200)

to put a little cash in our pockets. Worst case is MJ pops and we only get net $1 for 20 spreads we paid $1.05 for but flat or down we collect $3,200 against our net $10,150 credit position. We have 6 more quarters to sell so hopefully $18,000 plus whatever value the spread holds.
WHR – Those June calls will certainly go worthless and earnings are 4/30 and

we can sell 5 (1/3) June $105 calls for $5 ($2,500)

so no reason not to do that.
X – This one I think we need to give some time. Earnings around 4/30 and they will be a disaster but BAILOUT!, so we'll have to see. July $7s are 0.75 so not really worth selling – may as well watch and wait.
That's $35,825 worth of premium we sold for the quarter against our $400,000 portfolio so premium selling alone can generate well over $100,000 per year (25%) PLUS whatever gains we make if our positions are successful.
That's essentially the strategy for our new hedge fund, which aims to distribute 2% per quarter, which beats the Hell out of what banks or most retirement accounts pay you. I think I got back to everyone who was interested but, if I missed anyone, contact Greg (at philstockworld dot com)
Earnings Portfolio Review: You would think that a Global Pandemic would make investors more cautious – or at least more rational but, apparently, $6,000 Billion Dollars still has nowhere to go but US equities and all this money given to Corporations and all these low rates (pretty much 0% now) leaves investors no choice but to put their money in the market and that's the rising tide that will lift all ships – even the ones that are leaking $1Bn per quarter like Tesla.
You could see it in progress yesterday, as the Nasdaq finished the day up 0.5% while the other indexes were in the read. The Nasdaq 100 is back to 8,500 and it topped out at 9,750 in February and fell to 7,000 (28%) but then up 1,500 (21.4%) is more than halfway back, putting the Nasdaq on track to make a "V-Shaped Recovery" even though the majority of the Global Economy is shut down. Amazing!
I don't think we get back to the highs. I think we will settle into the 10% range between 8,000 and 8,800 but, the way things are going – who knows? You would think it would worry investors more to have the economy shut down and no actual end date to the viral emergency but they are running right back in. I know I called a bottom at 7,000 back in March and that's not conrtadictory of me – I did think we'd stop going down but I certainly didn't think we'd be up 20% 3 weeks later – this is getting silly already!
We're content to go with the flow at the moment as our portfolios are well-hedged but also very bullish. Last Tuesday, in our Portfolio Protection Workshop, we featured our Earnings Portfolio, which was at $155,148 at the time and we made only a couple of minor adjustments but, thanks to a 150-point gain (5.6%) in the S&P, we're already at $179,785 – up $24,637 (15.9%) for the week and up $79.8% for the year.
The only change to our longs was selling 50 short CLF 2022 $7 calls for $1 ($5,000) as we didn't want to be greedy after CLF had such a nice run-up. Not being greedy is a very important part of our balanced portfolio strategy and very hard for most traders to learn. All of our longs made good money this week and, so far, we haven't taken too much of a hit on our SQQQ hedges but that may change if the Nasdaq goes over 8,500 so, once again, we pro-actively adjust our hedges:
The CLF 2022 $10 calls are only $7 so we want to take advantage of the low premium on those and roll our June 2021 $15 calls at $5.65 over to those for $1.35

(might be $2 but still worth it if we open higher on QQQ).

We'll buy back the 65 short June $35 calls for about 0.75

and that leaves us just 90/135 covered with a very wide spread.
We have $30,725 worth of short calls covering our $94,500 worth of long calls (the new $10s) and that $60,000 is our 2-year cost of insurance in this portfolio. We can sell 40 June $25 calls for $1.50 ($6,000), using just 66 of our 647 days and 10 sales like that would pay for our whole hedge but there's no hurry, let's see how early earnings play out.
ACB is a craps roll.
CLF is a $20,000 spread at net $4,600 so

$15,400 left to gain

.
HBI is a $10,000 spread at a net $2,300 credit so

$12,300 left to gain

.
HRB #1 is a $21,000 spread at net $9,000 so

$12,000 left to gain

.
HRB #2 is a craps roll.
IMAX is a $25,000 spread at net $8,200 so

$16,800 left to gain

IRBT is a $70,000 spread at net $12,900 so

$57,100 left to gain

M at $10 will pay $25,000 and now net $9,687 so

$15,313 left to gain
That's $128,913 of expected gains and $270,000 worth of hedges that are $67,500 in the money so it's impossible for them to lose unless the longs are doing well and we have a plan to pay off a lot of those hedges and I'm sure we'll find some more longs but it's a very simple 6 position portfolio (not counting our 2 gambles) with a hedge that's likely to make well over 30% in each of the next two years.
So, if the Nasdaq wants to rally back – God Bless but we're still staying very well-hedged, just in case the traders who are buying this dip turn out to be the same dummies who were buying the market in February. Remember our rule of thumb, you have to burn the dip buyers 3 times before they learn their lesson!
So it's only April and we've already had our big excitement for the year. While the crisis was ongoing, I wrote a series of posts with tips on how to manage and adjust our portfolios during a downturn. This crisis began and half-ended (so far) with lightning speed as the big dip of late 2018 (SPX chart above) was over by March of 2019 but that was 6 months – this isn't even 6 weeks!
Do you know someone who would benefit from this information? We can send your friend a strictly confidential, one-time email telling them about this information. Your privacy and your friend's privacy is your business... no spam!
Click here and tell a friend!