Posts Tagged 'Trichet'
by ilene - May 4th, 2010 3:50 pm
Courtesy of Mish
After all his tough bulldog talk over the years, the world can now see Trichet is in reality nothing more than a monetarist pussycat when the chips are on the line.
Let's recap.
Trichet Floods Banking System With Cash
October 08, 2008: Trichet Offers Unlimited Cash
European Central Bank President Jean-Claude Trichet said he can't rule out further interest-rate cuts after joining a round of global reductions today and offering to flood the banking system with as much cash as it needs.

So Much For Price Stability Mandates

What was it someone was telling me just two weeks ago? Oh, here it is: "Trichet will NEVER cut. The ECB has price stability mandates."

The person went out of his way to put "NEVER" in caps.

That's rather touching given that today the ECB made a 50 basis point in conjunction with global coordinated panic (see Global Coordinated Rate Cuts Won't Solve Economic Crisis).
ECB Waives Collateral Rules
May 03, 2010: ECB Comes to Greece's Aid by Waiving Collateral Rules; ECB Plays With Fire; Europe's Web of Debt
In a move that is supposed to stop contagion and inspire confidence, the ECB Comes to Greece's Aid by Waiving Collateral Rules

The European Central Bank joined the international rescue of Greece, saying it would indefinitely accept the country's debt as collateral regardless of its country's credit rating, underpinning gains in the bond market.

Today's decision was a reversal for ECB President Jean-Claude Trichet, who began the year saying the ECB would not change its "collateral policy for the sake of any particular country."

ECB Plays With Fire

This is a dangerous precedent that challenges the credibility of both the ECB and Jean-Claude Trichet.

Intermediate-term, the ECB's actions add more tinder to the woodpile. Spain and Portugal are the matches.
Rulebook Heads for the Window
May 03, 2010: Trichet May Rewrite ECB Rule Book to Tame Greek Risk
European Central Bank President Jean- Claude Trichet, who capitulated on a January pledge not to relax lending rules for the sake of one country, may have to sacrifice more principles to prevent Greece from bringing down the euro.

Trichet yesterday diluted rules for the second time in a month to guarantee the ECB will keep taking Greek government bonds as collateral for
…

by phil - February 5th, 2010 8:25 am
It was September 15th, 2008 when Lehman announced they would file Chapter 11.
Lehman had already lost half their value in one day on September 9th as the government failed to step in and assist them. Whether they were solvent or not became a non-issue as investors lost confidence and put a run on Lehman, making the short attacks on them a self-fulfilling prophecy. Jean Claude Trichet yesterday, was speaking up for the EU in the same way that Dick Fuld attempted to speak up for Lehman as the end was near. Fuld could not believe that people were questioning the solvency of LEH and Trichet can't believe that people are now questioning even the continued existence of the Euro.
"Trichet did not convince me," said Stuart Thomson, who helps manage $100 billion at Ignis Asset Management in Glasgow, Scotland. "Where does he think the Greek, Spanish and Portuguese economies will be three years from now? Their austerity measures will weigh on the euro area as a whole." As Greece tries to control a record deficit and stem a slide in its bonds, Trichet said the economy of the 16-nation euro area is solid and its budget shortfall will probably be smaller than those of the U.S. and Japan this year. The comments yesterday didn't stop Spanish and Portuguese stocks from dropping on concern they are in a similar predicament to Greece, or the euro from tumbling to a nine-month low against the dollar.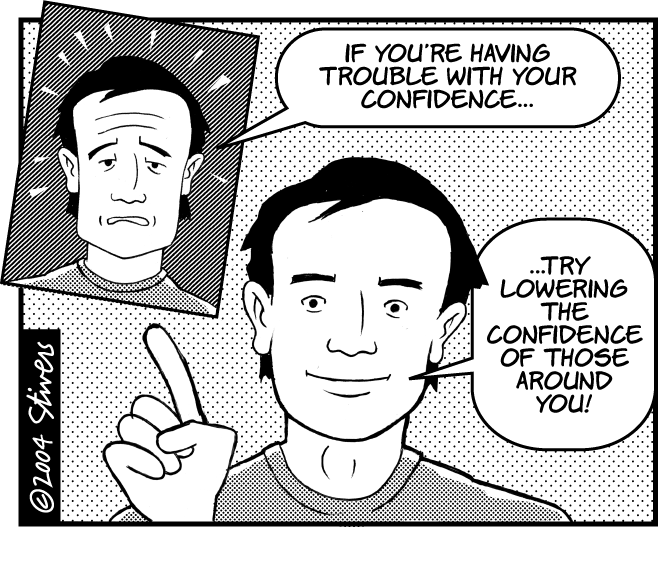 Trichet has been forced to fend off questions about the survival of the euro as investors doubt Greece's ability to cut its deficit from 12.7 percent of gross domestic product to below the European Union's 3 percent limit. As concern spreads to Spain and Portugal's rising debt burdens, Trichet will try to stress the need for fiscal prudence without inflaming skepticism that it can be achieved. "Something has to happen to turn credibility around," said Paul Mortimer-Lee, head of Market Economics at BNP Paribas in London. "The market's just saying it's not believable. It might have to get worse before it gets better."
Trichet said the "solidity" of the euro area "is not necessarily very well known" and its situation compares "very flatteringly with a number of other industrialized countries." He said that according to the International Monetary Fund, in 2010 the average deficit for the entire euro region should be around 6 percent of GDP. …

by phil - November 20th, 2009 8:18 am
How can a firm that never loses money be so totally wrong?
Just this Monday, Goldman Sachs helped to gap the markets higher at the open in low-volume futures trading with the following pronouncement: "Goldman Sachs resumes coverage on Dell Inc. (NASDAQ: DELL) and gave DELL a Buy rating at a 12-month price target of $19. Goldman believes that DELL will benefit from a corporate PC refresh cycle and will show better earnings as DELL is trying to optimize its cost structure. Goldman believes Dell will report better than expected earnings and beat analysts' expectations. Goldman expects DELL to report earnings of $1.09 for CY2009 and $1.37 for CY2010 from their previous estimates of $1.07 for CY2009 and $1.35 for CY2010." Fact is, they missed by a mile.
That report took Dell up 2% for the day and the Dow gained 150 points and we were dumbfounded by the move, both in DELL, who were swallowing a difficult acquisition of Perot Systems and of the market, which acted like $31Bn DELL is the same kind of bellwether that $120Bn HPQ is, even if Goldman's report had been even close to accurate. As it was, they couldn't have been more wrong if they were playing "opposite day." How is it that a firm that has only 3 losing trading days in 6 months can be this amazingly wrong on crucial analysis?
So is Goldman actually stupid and, as many have implied, simply cheating to rack up their amazing market gains or are they intentionally manipulating the markets. Former GS-employee Jim Cramer jumped right on the bandwagon on Monday afternoon and told viewers that "obviously," since DELL is going to do so well (because GS says so) that INTC and MSFT must be buys too.
This is how manipulative stock pumping works – start a rumor, push it out through the media, extrapolate the rumor out to affect market-moving stocks that don't even have upcoming news events and then tell people they are missing an opportunity, even after the train has left the station (by Cramer's 2:30 spot on Monday, the Nasdaq had already hit the high for the week, peaking out exactly at the moment Cramer told his retail investors to pile into the market).
Were the beautiful sheeple only buying…