It's been a crazy first week but we're up a little already.
So far, only 16 of the 26 contracts we wanted have been filled and we've had some difficulty due to Wall Street Survivor not allowing us to enter spreads, which led us to getting fairly random fills. Also, I apologize for the lack of access but I've been assured those issues will be resolved next week. For that reason, I have not deviated from the Alert I sent out on Monday and all those unfilled bids remain in place but let's use this time to review where we are now as far as what's open and what's left to fill.
As we've collected plenty of money already we are achieving our primary goal so this is not about making drastic changes but let's analyse each play and see what has been filled and what needs to be filled next and whether or not we feel we can hit that target next week (action items are highlighted in red):
AIG: 2011 $30 calls filled at $13.45 (now $26.50), 2011 $30 puts filled at $9.05 (now $9) and Sept $33 calls sold for $4.70 (now $17.95).
It stinks that we couldn't fill the $33 puts as that would have given us a big gain. In chat we discussed taking them out anyway and leaving the long calls as is, expecting a pullback. No matter what happens, we have an expectation of rolling this caller to October puts and calls and those strikes pay more than $20 so this is a non-issue at the moment and we successfully collected $470.
We do want to roll the 2011 $30 put to the 2011 $55 puts, now $24.88 for $16. That puts us into a guaranteed $25 spread for $16, a good trade-off.
BAC: 5 Sept $17 puts were sold for .51 (now .39) and 5 2011 $20 puts were bought for $5.45 (now $5.55).
We didn't fill the call side of this spread, which was buying 5 2011 $10 calls for $8.60 (now $9.10) and selling 5 Sept $17 calls for $1.60 (now $1.38). We're looking for the banks to sell off but, if we do trigger the short sale on the upside, we will need to take the cover leap. Collected $255.
C puts never hit our price so we are no longer interested in this trade.
New C trade: Buying 5 March $4 calls for $1.73 and selling 5 Oct $5 puts and calls for $1.15.
By the way. In the interest of sticking with the concept of "no hassle" trading. I am entering these orders over the weekend as I write them. They will fill or they won't but the key is: We don't trade any legs we don't want to fill. In other words, I would buy the AIG long leaps by themselves, I would buy the AIG short leaps by themselves (as I have 15 months of high-income sales in either direction). I would sell the AIG Sept puts or I would sell the AIG Sept calls naked (although both would have been much better) because the premiums were ridiculous in either direction. This is why 16 random fills out of 26 worked this week – it's all about earning your premiums and that happens no matter which way the market goes.
UYG: 10 2011 $4 calls filled at $2.45 (now $2.40) but that's all we got, I think I put an EOD on the Septs as they should have filled so let's try again!
Order still open to buy 10 2011 $4 puts at .70 and I don't see a need to offer more. 10 Oct $5 puts can be sold for .25 and now 10 Oct $5 calls can be sold for .95 that's worth doing too. If you already sold Sept $6 calls for .25, they are now .15 and can be rolled to the Oct $5s for more protection (and more money in pocket) and the Sept $5 puts, now .10 can be rolled to the Oct $5 puts but better to wait on those as it's not worth spending commission to roll it.
CROX: 5 March $4 calls were bought for $3.70 (now $3.20). 5 Sept $7 puts were sold for .75 (same) and 5 Sept $6 calls were sold for $1.30 (now .95). $1,025 collected.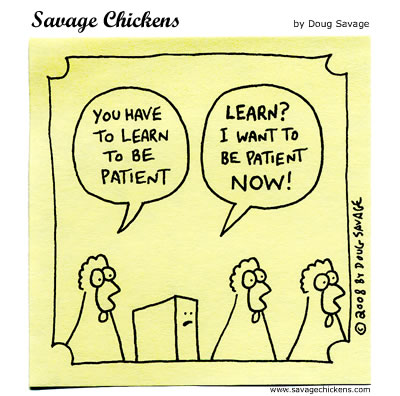 We are missing 5 March $5 puts and the offer is in for 10 at .70, now .75 so, again, we can afford to be patient as we're right on target. It may seem petty to not pay an extra nickel but if I don't pay an extra nickel 10 times on 5 contract trades that's $250 so why should I toss that away just because I'm impatient?
LZB: 500 shares filled at $9.21 (now $9.27). 5 Jan $7.50 calls were sold for $2.65 (now $2.70). $1,325 collected.
We are waiting on selling 5 Jan $7.50 puts for $1.15 (now .85) but no tragedy as they would only fill if LZB goes down and if LZB goes straight up, then we are called away at $7.50 for a small profit. Better to let that happen than sell the puts too cheap and then have them go in the money on us. Don't forget, we're saving margin too.
On our covers, we did about of what we planned as the market was just too strong looking to short aggressively:
FAZ: 2 Sept $17 calls were filled at $6.10, still 6.10. 2 Sept $22 calls were sold for $2.90, now $2.40. This is what I do like about verticals when they work. $580 collected.
We are waiting on the fill of selling 2 Sept $20 puts at $1.10, now .65 so not likely but that adjustment is not a worry right now. Our intention was to do 5 of this spread and our next move would be to buy more calls first if the financials start falling but, at the moment, our portoflio is fairly balanced so I'm not too worried.
PSQ: 5 Jan $55 calls were sold at $2.20 (now $1.90), still waiting on the purchase of 5 Jan 50 calls at $3.55 (last trade was $3.35 but we did not get the fill, bid/ask is $3/3.70). $1,100 collected.
So we still need a few fills but nothing too urgent and nothing that doesn't fit our profile and we've sold $4,755 worth of contracts against our longs and our portflio still stands at $100,278.54 – all in all, right on track!
Do you know someone who would benefit from this information? We can send your friend a strictly confidential, one-time email telling them about this information. Your privacy and your friend's privacy is your business... no spam!
Click here and tell a friend!