Well we finally hit our levels!
Fundamentally, I still don't buy this rally but, technically, we could go up and up from here. We discussed in chat yesterday how we may be in a pattern similar to 2003-7 where we came out of the dot com crash and 9/11, which took the market lower than it should have and then government stimulus took us higher than we should have been. Sure it all ended badly but there was a really good ride up in between. HOWERVER, 2004, which is about where we would be now, was a choppy and downtrending year. That is not a problem for our buy/write strategy as long as we keep our heads and scale into our positions.
Obviously we can't rely on patterns to simply keep repeating themselves. We could have another terrorist attack, we could have more stimulus or maybe both in our future but, until we see the patten broken, we can play for a similar move. Our buy/write strategy is ideal for this as it's a conservative play that gives us 15-20% downside protection. Combine this with our usual strategy to scale into positons along with some sensible disaster hedges and we can build a nice, bullish virtual portfolio for 2010. Keep in mind we don't fear the upside with buy/writes as our "worst case" there is we get called away with a nice profit.
I put up our latest Watch List on Dec 22nd, following through from our bullish lists of September 6th, October 8th and Nov 24th. These are the bullish plays that form the bulk of our virtual portfolios and that sometimes gets lost in our weekly short-term trading. It was a lot like shooting fish in a barrel, picking winners since September (we had our last Buy List on July 11th our first since the bottom in March, which was followed by the more conservatively mixed $100K Virtual Portfolio that we used from April through July, when we were worried the market would be choppy (it was). As always, our active lists are found under the Virtual Portfolio Tab near the top of our pages - always check there for recent updates.
We did very well BECAUSE we took well-hedged positions and scaled in slowly! Changing a Watch List to a Buy List is a big deal as we are saying (and this goes for as long as we hold our breakout levels) that we are confident in these positions long-term and are willing to add to them on the dips. I have been reluctant to switch signals until we actually broke though and, while I am still doubtful and will remain cautious through next week, at least now we have a clearly defined floor to warch (Dow 10,549, S&P 1,135, Nasdaq 2,314, NYSE 7,389 and Russell 638).
All of these stocks are ones I like and they are good for any virtual portfolio. Anytime you see one falling though, that's the time we want to take a closer look to see if we have an opportunity to jump on something we like while it's on sale! Bold items are ones I think have a good entry as of this posting date.
AET (12/21 – $34.04, 1/9 $32.70) Although they have jumped 40% off their October lows and up 100% from our spring Buy List, AET is still cheap with a good cash postion and a p/e around 11. All the insurers are being held down on fears of profit caps and other nastiness from the new Health-Care Bill and AET in particular got a downgrade from Collins Stewart (but a buy from BCS). The uncertainty is reflected in the contract pricing but the low VIX gives us good pricing on the Leaps so the 2011 $25s at $9.65, selling the Apr $33s for $2.50 and the Apr $30 puts for $1.50 is net $5.65 on the $8 spread. I also like the 2012 $25/35 bull call spread for $5, selling the Feb $35 calls for .90 If you get away with 5 of those sales in 2 years, it's a free $10 spread!
AGNC (11/24 – $26.20, 12/21 – $27.91, 1/9 – $26.50) is (gasp!) a REIT. But it's a strange one that (according to them) "Invests in agency pass-through securities and collateralized mortgage obligations for which the principal and interest payments are guaranteed by a U.S. Government agency or a U.S. Government sponsored entity. The company funds its investments primarily through short-term borrowings structured as repurchase agreements." This $26.50 pays a QUARTERLY $1.40 DIVIDEND! The next dividend is on Jan 26th for holders as of Dec 31st and we can buy the stock here and sell the June $25 puts and calls for $4.30, which puts us in for net $22.20/23.60.
ATVI (11/24 – $11.40, 12/21 – $10.91, 1/9 – $10.90) Owns WarCraft, which is the 2nd biggest monthly on-line game revenue producer behind SNE's Everquest. Having a monthly subscription base sees them through rough times and they have had their growth halted in China as they switch distributors, which should be finished by the fall. I like selling the 2011 $10 puts for $1.05 and buying the 2011 $7.50/10 bull call spread at net $1.75 so the stock is put to you at net $10.70 if it falls more than 10% or pays 257% if they hold $10.
Say with ATVI you were considering buying 100 shares for $1,090 and you are willing to risk a $200 loss. You could instead buy 2 of those spreads for net $140 + $1,000 in margin (assuming 50%) and your upside is $360 at $10 (down 10%) wheras, with the stock, you would need the stock to go to $14.50 (up 33%) to make the same $360. If 200 shares are put to you, you lose $230 at $9.55, down 13% from here but your delta is just .33 on the leap so it would take a 30% drop in the stock for you to lose $200. If you change your virtual portfolios risk profile from paying off in an up 30% market to paying off in a down 10% market – you are likely to do better, don't you think?
AYE (12/22 – $24.04, 1/9 $22.99) Pays a 2.6% divdend and are trading at less than 1/2 their old levels. The climate bill has kept energy utilities low and now that that has failed miserably it's safe to get back in the water on these plays. These are very dull, low return affairs and doing a buy/write with the July $22.50 puts and calls at $3.50 nets $19.49/21 so a 15% reuturn plus the dividends over 7 months, roughly a 25% annual run rate.
CEPH (12/21 – $59.75, 1/9 – $63.01) Last month I said CEPH gets no respect considering all the great stuff they come up with. Just 3 weeks later they are way up but I still like them. Our 2012 $50/70 bull call spread was $9.50 and is now $11.50 but worth offering $11 for. We paired that with the sale of the 2012 $50 puts at $6, now $4.70 so the new combo would net $6.30, almost a double from the $3.50 of our original spread but still with plenty of upside and, of course, more in the money now.
CPLP (11/24 – 7.54, 12/21 – $8.80, 1/9 – $9.82) is an all double-hull tanker company that pays a nice dividend (21%). They are up 30% from our November entry and we'll have to give them a pass here and just hope for a pulback from $10. If they break over $10 and hold that, then we can consider the June $10 puts and calls for a buy/write but, right now, the calls don't pay enough.
CUZ (11/24 – 7.06, 12/21 – $7.77, 1/9 – $8.15) is another one that shot up, up 15% in less than 2 months. They are a REIT that took some write downs and is raising capital and that took them from $10.95 in Aug down to $7.50 later in Aug, now $8.15 again. They are not in a bad spot for a conservative play, selling the July $7.50 puts and calls for $2.25 for net $5.90/6.70. They cut their dividend to .36 for the year but that's over 5% of $6.70 if it holds but consider this one a gamble for sure.
DF (12/21 – $17.68, 1/9 – $18.23) Whatever the economy, people tend to eat and DF supplies the basics. They haven't been lower than $11, even in the Nov crash and by March they held steady at $18 so a nice, mellow buy/write, selling the 2011 $17.50 puts and calls for $4.50 nets $13.73/15.62, which is a happy 27% if called away. You can also get more aggressive and do it arificially with the 2011 $12.50s at $6.30, with the same sale, which is net $1.80 on the $5 spread for a 177% upside if called away.
ENP (11/24 – $18.02, 12/21 – $19.70, 1/9 – $20.76) is a nice little E&P operation that we first entered at $16.50 and they went ex-dividend on 11/5 at $19 and were back to $17.50. They were a tough buy at $19.70 but selling the naked Feb $20 puts for $1.35 was a nice entry last time and those puts are down to .80 already. Here's my thought on this one as it's gone up so much – Rather than commit $2,076 for the stock to get a $100 dividend between now and June, how about buy the June $17.50/20 bull call spread for $1.50 and sell the $17.50 puts for .75 and that's net $75 with a $250 payoff at $20 or THEN you end up owning the nice, dividend-paying stock for net $18.25 so we either get our $175 profit by June or we get a 12% discount on the entry. According to TOS, they only want $185 in margin for the naked put sale so that's nice…
ERTS (12/21 – $16.96, 1/9 – $18.40) Trading at less than 1/3 its 2007-2008 levels with 25% more sales (but they don't make money) makes them a nice takeover candidate if nothing else. I consider the 2011 $12.50/17.50 bull call spread at $3.20 to be a cheap way to look at the stock ($5.90 in the money) through earnings with a 56% upside. Our more aggressive play of the March $17 calls at $1.30 already hit $1.90 (up 50% in 3 weeks) so I'm a little worried about doing more naked calls but you can just sell the naked March $18 puts for $1.10, which is a nice $16.90 entry.
EXC (12/22 – $49.10, Jan 9 – $48.30) Dman, I am good! Last time I said: "This one is a real watch item as we'd like to see them test the 50 dma at $48 first and then likely an entry by selling the Feb $50 puts for $3.50 or better." THAT'S JUST WHAT HAPPENED THIS WEEK! My logic was: "The lack of climate agreement will disappoint a lot of speculators so let them exit and then we are left with an energy utility that pays a 4.2% dividend."
FLY (11/24 – $9.10, 12/21 – $9.17, 1/9 – $10.58) have now gotten away from us as a new entry. Let's keep an eye on them as they have a great business leasing aircraft and their competitors have a lot of troubles, which should help them long-term.
FTR (11/24 – $7.83, 12/21 $7.56, 1/9 – $7.68) is a CT-based phone carrier that pays a REALLY nice 13.4% dividend. The stock is $7.68 but the contract prices are very lame, with the May $7.50 puts and calls just $1.05 but we don't mind owning them long term at net $6.63/7.07 as long as they are paying that $1 annual dividend.
GENZ (12/21 – $47.95, 1/9 – $53.81) Oops! That one really got away the last few days. I think with these guys we can now just hope they get rejected off the 200 dma at $54 to set up a new entry. If they refuse to lose and establish a new floor, we can deal with that later (if someone reminds me in chat).
GLW (11/24 – $16.53, 12/21 – $18.98, 1/9 – $19.89) has kind of gotten away but, as I said in November: "All the things that are selling: Laptops, phones and TVs have one thing in common – glass! That's half their business and the reason they were a favorite of ours last fall. Now they have more than doubled but the other half of their business is fiber so I think they have room to double again. " 2011 $17.50 calls are $4 and you can sell Feb $20 calls for .80 and Feb $19 puts for .50 for net $2.70 on the $2.50 spread, which makes for a nice, flexible entry and hopefully they consolidate around here.
GME (12/21 – $22.62, 1/9 – $20.29) This is a fun one. GME cut Q4 outlook from $1.60 to $1.25 a share and the stock tanked to $19.42 but is recovering a bit. Q4 is about half their sales so let's call it $2.50 for the year – that doesn't really bother me with a $20 stock… Gel thinks MSFT may buy GME. I don't think so but rumors are always fun so let's call this one worth risking with the 2011 $17.50/25 bull call spread for $3.20 and sell the 2011 $15 puts for $1.25 so we're in the $7.50 spread for net $1.95 with a 285% upside at $25 (their 200 dma) and a put-to price of $16.95 (a 16.5% discount from here and back at last November's spike low).
GOOG (11/24 – $583, 12/21 – $598, 1/9 – $602) just held their 50 dma ($585) as usual so I like an entrey here. I still like buying 4 June $570 calls for $63.50 ($25,400) and selling 5 June $600 calls for $46.70 ($23,350). That's net $2,050 on a 4x $30 spread ($12,000) so a $9,950 profit before we owe that extra caller any money, which means this trade is profitable from about $575 to $700. Of course, if GOOG breaks $620, you can add one more $570 caller and stop it out if they fall below the line to take away the upside loss potential.
GOOG (11/24 – $583. 1/9 – $602) for those of you not inclined to watch so closely, 2012 $700s are $62.50 and you can sell 2011 $660s for $44.50, which is net $18. Since the 2011 $700s are $31, this is a good trade if GOOG stays over $550 and should be rollable if GOOG heads higher. You can risk more to the upside by selling 4 for every 5 longs or buying the 2012s and setting a "sell-stop" on the 2011s at $40, which would still leave you with a good spread.
GPW (11/24 – $25, 12/21 – $25.16. 1/9 – 25.03) is a nice little (and I emphasize little) power company that pays a 5.75% dividend on $25 shares (no options). The kicker for them is they MAY qualify for state aid in building their new plants as they continue to expand and that could give them a boost as would an acquirer paying just a fraction over the $250M market cap.
Notice that many of our virtual portfolio trades are REITs and energy companies. While I feel that REITs are in big trouble and commodities are overpriced, they make good offsets to our more speculative downside plays on SRS, OIH or ERY. This is a very important part of virtual portfolio balancing, selecting a mix of stocks to offset your bearish ETF betting or vs. vs. so you are not likely to be ALL wrong when the sector moves one way or the other. In general, since I am pretty bearish on the economy, I like stocks that benefit from me being wrong on my macro view. These are, of course, also stocks I don't mind being "stuck with" long-term, just in case my macro view turns out to be right.
INTC (11/24 – $19.39, 12/21 $20.09, 1/9 – 20.40) The SOX are up 100% since March and that would be $23.50 for INTC so you have to like them at $20.09. But the VIX is too low and there are no March calls yet so this is not the best time to enter them.
KEY (12/21 – $5.72, 1/9 – $6.50) Up 10% from our last pick is a lot but not in the grand scheme of things. 2011 $7.50 calls are .85 and not a bad speculative upside play. You can even add selling the 2011 $7.50 puts for $1.90 and you are still in for net $6.45, which is your break-even on the trade.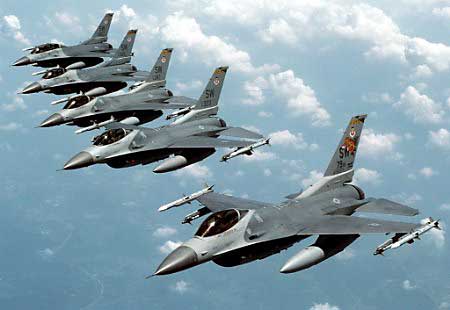 LMT (12/21 – $76.27) Defense is down on fears the wars may wind down one day but there's always a war somewhere and F16s are the most popular jets sold to our International Allies (they are even cleared to sell to crazy countries like Pakistan). LMT pays a 3.4% dividend and has a p/e of about 10 compared to 11 for RTN or GD. While the dividend is nothing to sneeze at and can be capured with the sale of the 2011 $75 calls for $7 and the 2011 $65 puts for $4.20 for net $64.41/64.70, I really like the 2012 $60/80 bull call spread for $10.50 offset by the sale of the $60 puts at $6 which is net $4.50 on the $20 spread – a great play for PM accounts.
MBI (12/21 – $3.64, 1/9 – $5.32) Oops, up 46% in 3 weeks is pretty much the definition of getting away BUT if you buy the stock for $5.32 and sell the Agu $5s for $1.45 and the Aug $4 puts for .65 that's still net $3.22/3.61 so cheaper than 3 weeks ago and you can make 50% if they just hold $5 through August. Another way you can play this is the 2012 $2.50/7.50 bull call spread at $1.30, selling the $5 puts for $2.10 which is a net credit of .40, yet you hold value at $2.50 so the break-even is $3.45 (down 35%) with a $5.40 payout at $7.50.
MON (12/21 – $80.97, 1/9 – $86.65) Hmm, earnings weren't so good but they popped so I would not chase them now. I just felt they were way undervalued almost 10% ago but now they are a little hard to love with the low premiums we can sell and a 1.2% dividend is not a good enough reason to buy by a long shot.
NDAQ (12/21 – $20.03, 1/9 – $20.23) Low volumes make the exchanges less sexy but NDAQ has good growth and will do better if people come back into the markets over the next few years. I'm confident enough they'll hold $18 that the 2011 $15s for $6.20 are attractive, selling the March $20 puts and calls for $1.10 for a net $5.10 entry on the $5 spread, which is a nice way to start.
NLY (1/9 – $17.53) As you'll see in the comments, AJbcfa likes them better than AGNC for very good reasons. NYL is another REIT that pays a lovely 17% dividend and they just tested their 50 dma at $17.35 so we like the entry here at $17.53 but it's hard to protect at this VIX level, which is why I prefered AGNC - these decisions are not always about the company but also about whether or not there are good ways to hedge. To make a play like this it helps to deconstruct it and look at our goal, which would be to collect about $3 in dividends for the year withouth the stock going lower. Is there, then, a safer way to collect $3, laying out $17 or less? To that end, why not just take the 2011 $15/17.50 bull call spred for $1.40 3 times? The risk is $420 to make $330 and the break-even is $16.40, which can be lowered further by selling the $15 puts for $1.60, which turns it into a net $40 credit and $710 in margin to make $540 (76%) if NLY simply holds $17.50 for the year. If not, you own it for net $14.60 (17% off). To me, entering the position for a 17% discount is as good as getting a 17% dividend.
NRF (11/24 – $3.42, 12/21 – $3.27, 1/9 – $4.19) is a small REIT but a lender, not an operator and they are based in NY dealing with mainly corporate clients so, hopefully, based a little steadier than most. Last time I said: "They are at a bad spot for options right now at $3.27 as they only have $2.50 and $5 strikes but even the 65% reduced dividend of .10 is 11.4%. The company has $260M in cash and $3.3Bn in properties (never trust those values) with just $1.9Bn in debt. They do keep selling stock to raise cash and A/P has run up and bears watching so this is a scale-in but they could easily double up if CRE really does recover." Hopefully you caught the early scale on them as they took off like a shot, up 20% now but we don't really want to begin covering just yet. An aggressive way to play is buying the June $2.50 calls for $1.70 and selling the June $5 puts for $1.25, which REALLY screws you to the downside but I'm sticking with my $5 target and then we can sell the $5 calls for about .75 to drop our net to a $1.15 credit, which has a b/e down at $3.18.
NSM (12/21 – $15.26, 1/9 – $15.26) NSM has not caught the SOX wave of Dec that's taken the index up 20%, maybe because they jumped early but they are solid and unloved and the flatline makes for cheap 2011 $12.50 calls at $3.70 against which you can sell the Feb $15 calls for .85 and the May $14 puts for .75 for a net $2.10 entry on the $2.50 spread.
ORCL (11/24 – $22.14, 12/21 – $24.43, 1/9 – $24.68) is up "just" 60% off the bottom but MSFT is up 100%. ORCL has a slightly lower p/e than MSFT and they have yet to realize gains from their buys of PeopleSoft, Siebel and BEAS (who we had played as a bargain before they got snapped up). They are also buying JAVA which will turn them into a total solution provider so I like them long-term. The 2011 $20s are $5.60 ($1.20 premium) and you can sell March $25 calls for $1 and March $24 puts for .90 for net $3.70 on the $5 spread with 9 months to roll.
PCS (12/21 - $7.55, 1/9 – $7.10) I like these little telcos and this one is in the fastest growing part of our country (Texas) and it's sort of a side bet on smart-phone mania as all these phones increase the revenue per customer for the service providers. At $7.10 you can buy the stock and write the 2011 $7.50 puts and calls for $2.10 for a net $5/6.25 entry and at $6.25 we can be very happy to DD while at $7.50, we'll be very happy to make 50%.
PDS (11/24 – $6.80, 12/21 – $7.18, 1/9 – $8.72) was having a rough time after halting their dividends, which used to be over $1 per year and I said back in November that they may have expanded too much at the top but they make a nice speculative play. That, of course, went kick-ass with the stock up 38% since then and our June spread is well on trarget for the 67% gain and the March spread is pretty much in the bag. Is it time for a Sept spread then? Sadly, there is no September to sell but I do still like these guys so let's risk owning them for net $6.95 by taking the June $5/7.50 bull call spread for $2 and selling the $7.50 puts for .60 for a net $1.40 entry on the $2.50 spread.
PGH (11/24 – $9.70, 12/21 – $9.64, 1/9 – $10.38) is almost always our value lists. They are a Canadian trust that pays a MONTHLY .07 dividend. At $10.38 with the low VIX, unfortunately, the coverage sucks compared to what we got last time (July $10s sold for net $7.33/8.67) so I think here I'd rather just sell the Apr $10 puts naked for .60 and see what happens. From '04-'08 dividends were around .20 per month so a nice set and forget in the long-term virtual portfolio once you establish a good position.
PRM (11/24 – $3.20, 12/21 – $3.93, 1/9 – $3.60) just hit our offer at $3.40 (see last update) and I still like them if they pull back to there but that's all you can do as there are no options. They make those little free apartment and home for rent/sale guides that you get for free in diners. Like every publisher in America, were getting killed and they were all the way down under $1 last time we picked them. A DD at $2.40 after that would be our goal, hopefully on some general publishing news that takes down the sector. This is generally a stock to stick under your pillow and forget about for a couple of years (but another DD or TD (triple down) at $1 of course).
S (12/21 – $3.77, 1/9 – $3.95) They don't have an IPhone so they get no respect, of course. The fact that they can't manage to make money doesn't help either. They've spent a lot of money getting Boost going and the segment (pre-paid wireless) has been growing fast as people in bankruptcy and foreclosure (the fastest growing segment of our population) have no credit for monthly plans. It may not seem like much but you can play this by taking the May $3/4 bull call spread for .60 and selling the $3.50 puts for .35 for a net .25 entry on the $1 spread. TOS says the trade is $1.10 in cash + margin to make .75 at $4 (68% in 4 months) and the BE is way down at $3.25 (-20%) so we shouldn't mind "limiting" our upside.
SB (11/24 – $8.93, 12/21 – $8.27, 1/9 – $8.86) is a very boring shipper that pays a very boring 7% dividend and has no options at $8.86. This is back around our original 10/13 pick and they fell all the way to $6.75 so it's an early scale at this price. They have made .58 to .76 a share in Q3 '08 through Q2 '09 and little is expected of them. It's a good upside play on the overall economy but, if we turn down, there is a serious glut of cargo capacity that will hurt everyone.
TNK (11/24 – $8.18, 12/21 – $8.87, 1/9 – $9.37) is another tanker company I like who cut their dividend, reported a loss and had dropped 10% in November - which I had called, at the time, "the trifecta of value buying." Now they got their 20% back so a bit trickier as a new entry. The reduced dividend is still 6.4% and hopefully it will return to its former glory over time. At this point. Last time we sold naked puts but they held $7.50 so well that we can do an artificial buy/write with the Aug $7.50/10 bull call spread at $1.30, selling the $7.50 puts for .50 (no less) for a .80 net entry on the $2.50 spread with a b/e at $7.90 (down 15.6%).
Keep in mind that with the atificial buy/writes – we don't care if we get assigned. TNK above is put to us at net $7.90 and we WANT to own TNK long-term for $7.90. If it keeeps going up and we don't get it, then we will sadly take our 136% profit and move on to something else so don't let the fact that you "miss out" on the dividend bother you on these plays. If I want to buy 1,000 shares of TNK at $9,370 and I hope to make a $400 in dividends through August perhaps I would protect them by selling the Aug $10 calls for .70 so possible max upside is $1,730 with a b/e (assuming the dividends come through) of $8.27. My proposal is you just buy 10 of the above spread for net $800 and you STILL make $1,700 at $10 and your break-even is lower! Do NOT be afraid of these plays – they are fantastic ways to leverage your virtual portfolio without taking on additional risks (on a per-position basis, if you take 5 times more positions, rather than keep the cash handy, then don't fool yourself – you are taking on more risk!).
WFR (12/21 – $13.05, 1/9 – $15.02) I hate to chase things. VLO and WFR were the ones I was pounding the drum on last month as they laid around our buy targets but up 15% is a tough spot for WFR. HOWEVER, we can sell the Apr $14 puts naked for $1 so nothing wrong with that. According to TOS, this takes up net (as you collect $100) $198 in margin so this is another example of a very good use of leverage rather than buying the stock and covering as an entry. Especially when the VIX is low and you are given poor premiums to sell. Long-term, the 2012 $15/22.50 bull call spread is just $2.10 and you can sell the $10 puts for $1.45 for net .65 on the $7.50 spread for a nice 1,000%+ return if they hit goal. Don't forget Obama is pushing renewable energy, which makes WFR a good story long-term.
WHX (11/24 – $16.25, 12/21 – $16.26, 1/9 – $16.93) is an interesting little REIT. They are a subsidiary of WLL that seems to be nothing more than a vehicle to funnel profits off land leases out of the parent company to be distributed out as dividends through WHX. That makes the income fairly uncertain as it seems tied to oil revenues but they have no debt at all and the dividends work out to over 15% so worth a small position at $16.93. Sadly – no options…
ALWAYS IN PROGRESS
Do you know someone who would benefit from this information? We can send your friend a strictly confidential, one-time email telling them about this information. Your privacy and your friend's privacy is your business... no spam!
Click here and tell a friend!