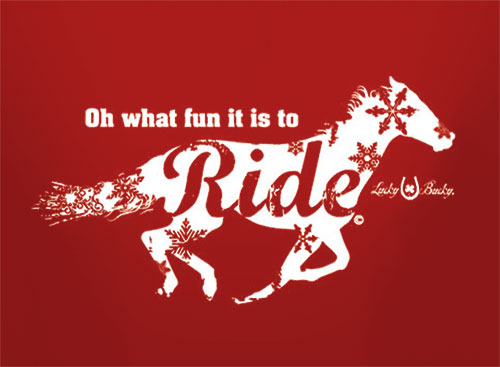 Oh what fun this is!
Now the ECB is lending the IMF about $200Bn, which the IMF can lever up to lend Eurozone countries another $500Bn and that's before the Fed and the BOJ and all the other partners in World Crime get together and pump even more money in. Nothing gives the old Futures a shot in the arm like MORE FREE MONEY and, interestingly enough, the ECB handing out cash Boosts the Euro, now over the $1.35 line.
This is, of course, FANTASTIC for our Monday trade ideas, which were:
FAS Dec $48/55 bull call spread at $3, selling the $40 puts for $2.40 for net .60 on the $7 spread. 5 in the WCP on that one. (Now net $4.95 – up 725%)

FXE Dec $132/135 bull call spread at $1.20, selling the $129 puts for $1.10 for net .10 on the $3 spread. (Now $1.45, up net 1,350%)

JPM Jan $25 puts can be sold for $1.20 (Now .65 – up 45%)

AA 2013 $7.50 puts can be sold for $1.28 (Now $1.05 – up 18%)

VLO June $17 puts can be sold for $2.05 (Now $1.40, up 32%)

Gasoline (/RB) futures at $2.55

(Now $2.62 – up $2,940 per contract)
Now I know that these are the kind of results you get every week so, whatever you do – don't subscribe to our Newsletter! Why would you want these ideas EMailed to you every morning before the market opens? If they make you money, then you have to pay taxes and paying taxes is evil, right? Premium Membership is sold out but you wouldn't want to get trade ideas live during market hours anyway. Less than $2 per day, however, gets you our Annual PSW Report Membership and you are able to read our full posts every morning, as soon as they are published.
Speaking of Premium Memberships, congrats to all who followed us last week as it was a doozy! You can tell from our titles (and our Stock World Weekly Newsletter does a great recap of the action each week and is included with that Report Membership) how we turned bullish over the week:
Keep in mind, these are titles that go out in the "In Progress" posts that are Emailed to our Members every day so they are generally market predictions AHEAD of the open – not bad, right? We officially flipped bullish on Wednesday as we liked the bottom during chat but, even early that morning, my comment at the end of Wednesday's post was:
I already told Members this morning that none of this "news" is NEW and it's no reason to sell-off. We were mildly bullish into yesterday's close but it's CASH that is King and we have no desire to do more than pick up a few quick day trades ahead of the Thanksgiving Weekend. The 2,200 line in the Nasdaq futures (/NQ) are a great line to go long off this morning and $96 should hold on oil (/CL) into the weekend while the 11,400 line on the Dow (/YM) is a good spot to go long there.
The Nasdaq Futures are now at 2,336 and those Futures contracts (/NQ) pay $20 per point so a profit of $2,720 PER CONTRACT off that suggestion this morning (and I'd take it and run ahead of the Non-Farm Payroll Report!) while the Dow Futures pay $5 per point PER CONTRACT with the Dow (/YM) now at 12,135 so $3,675 per contract on that one and oil, which we usually hate, is up to $101 (and we're short now), which is up $5 at $10 per penny per contract or a profit of $5,000 per contract since last Wednesday. These are just the free picks, from the morning post – Happy Holidays Indeed!
In the Morning Alert to Members (also Emailed each morning), I reiterated the futures plays and added the QQQ 12/2 $55 calls at .62 – those closed yesterday at $2.30, turning each $62 contract into $230 (up 270%). We did also have a losing trade in that Alert, taking a poke at the 11/25 $55 calls as well at .13 so that lowers the net gain for the two to 205% but, to be fair, I did say at the time of the trade that the Fridays were likely to expire worthless as we expected Fed action but probably not over the Holiday Weekend.
T July $29 puts sold short for $3.35 were Hoss's idea in Member Chat and those are already down to $2.60 (up 22%) and I put up a note to Members at 10:56 with 4 more bullish trade ideas followed 2 minutes later with 2 more and another two (WFR and QQQ) at 11:03 and then TLT at 11:06:
RIG 2013 $40 puts can be sold for $7.30 for a net $32.70 entry (28% off) (Now $7 – up 4%)

FMCN 2013 $10 puts can be sold for $2.60 and that pays for the July $17/24 bull call spread at about the same (net .10 entry). (Now net .80 – up 700%)

CHK July $20 puts can be sold for $2.60. (Now $1.75 – up 32%)

TM 2013 $55 puts can be sold for $5 and the $62.50 calls can be bought for $6.50 so net $1.50 on the long side. Let's do 10 of those in the Income Portfolio as we can sell calls against them for the rest of the year if TM improves and, if not, nothing wrong with owning TM long-term at net $56.50. (Now net $5.20 – up 246%)

20 QQQ NEXT Weekly $55 calls at .48 in the WCP (Now $1.80 – up 275%)

5 TNA Dec $35/40 bull call spreads at $2.25 in WCP (Now $3.80 – up 69%)

WFR 2013 $2.50/5 bull call spread at $1.20 is a nice way to limit the risk. If things get worse, you can sell puts but a nice 100% upside potential if the stock gains 25%. (Still $1.20 – even)

DIS 2013 $30 puts can be sold for $3.80, paying for $30/40 bull call spread at $5.60 for net $1.80 on the $10 spread that's $3.68 in the money and worst case is you own DIS at net $31.80 (now $33.70) (Now $2.30 – up 27%)

TLT Next week $121/119 bear put spread at .75 is a fun spread. 10 in WCP on thoughts that the 7-year note auction might not be THAT good. (Should expire at $2 – up 166%)
Also during that day's Member Chat:
CHK/Obur – Selling 2013 $17.50 puts for $2.60 is all the better (Now $2 – up 23%)

FAS Money/StJ – Damn, I would have held them on that spike. I'd sell another Next week $51 put (now $4.10) to make up the cash. (Should expire worthless – up 100%)

WFR/Pak – I like it but, if you don't mind owning them for net $3.73, I'd sell the 2014 $3 puts for .80 and buy the 2013 $2.50/5 bull call spread for $1.20 for net .40 on the $2.50 spread. Worst case is you're in 1x at net $3.40 but the upside is very nice ($2.10) and your break-even is way down at $2.95 so better downside protection, more upside gains. (Now net .50 – up 25%)

XLF Weekly $10 calls are $1.85 with about .02 in premium, 10 in the WCP into the close but out at the close no matter what – looking for $2.05 or better (Out at goal at $2.05 – up 10%)
Now THAT's a bullish turn-around! We never have a dozen picks in a day unless we're calling a turn from cash – and that's where we were last week. This is why we like to cash out at the top and bottom of our ranges – look at the opportunities that came up and, of course, this was during the day Wednesday and we finished at the lows and were lower on Friday – so most of these entries came in better than our targets! On the whole, the day's action was very appropriate re. my video example from my "Thanksgiving Thoughts" post:
"Some days I make 20 bets, some day's I make none. There are weeks, sometimes months, in fact when I don't make a bet at all because there simply is no play. So I wait, plan, marshal my resources. And, when I finally see an opportunity, and there is a bet to make – I bet it all."
Wednesday was one of those days we made 20 bets, after staying "Cashy and Cautious" for a very long time. Now we are on a very nice run but there's no reason to let our shorter-term plays ride over the weekend. This also marks the end of our PSW Annual Trade Idea giveaway, which we like to do ahead of the holidays to help out people who are too cheap to subscribe. If you've done well following our ideas – you don't have to subscribe but please consider sharing your good fortune with those who have so much less this holiday season – thanks!
As to the economy and the day's events – who gives a crap? It's coordinated Central Bank action so what are you going to do, fight all the Feds? That's kind of silly. We're concerned over the weekend so we'll go back to cash and, should we keep going up next week (likely but not certain), then we have plenty of cash to make trades like the ones above. Should the market crash and burn because someone says something or another EU Nation hits the debt spotlight – then we'll be happy to go bottom-fishing again once the panic subsides.
Because – some days we make 20 bets and some days we make none!
Have a great weekend,
– Phil