We're already up over 100% on Alibaba.
How, you may wonder? Well, two ways: Back in October of 2007, before Alibaba IPO'd in China, I was touting the company when it had an $8Bn valuation ($1.10 per share – pre-split). I was the first and only analyst in the US to point out the benefits of Yahoo's investment back then and our Members who play the Asian markets were able to take advantage of that and today should be the culmination of the white whale of investing – the 20-bagger as Alibaba is expected to IPO in the US at $160Bn just 7 years later.
YHOO, on the other hand, took the long and winding road but it should finally be getting to our $50 target and that's another 100% gain on the stock – though a very small consolation to those who didn't pick up AliBaba directly. Fortunately, at Philstockworld, we know how to BE THE HOUSE – Not the Gambler and, back in June, when the rumors of the AliBaba IPO began we came up with a way for our Members to make 400% playing YHOO into the AliBaba IPO.
From our Live Member Chat Room:
YHOO/Albo – Why not just buy YHOO? YHOO is $35Bn and owns 22% of AliB while SFTBY is $91Bn and owns 33% of AliB, so you get a lot more bang for your buck with YHOO, whose forward p/e is only 19, than SFTBY, whose forward p/e is about 17 – so not all that significant. Of course, more significantly is the potential impact of (guessing) $50Bn worth of AliB on a $35Bn company!

So we don't even have to go crazy if we want to play the "YHOO is undervalued" game. The Jan $38/45 bull call spread is $1.60 on the $8 spread with 400% upside if YHOO gains 28%. I think that's worth $800 for 5 shares in the $25KP (stop at $400) and $4,800 for 30 in the STP with a stop at $2,400.
That $4,800 bet in our Short-Term Portfolio is already well on the way to $21,000 if Yahoo can get over $45 and hold it to expirations, already the spread is $3.40 ($10,200), up over 100% in less than 3 months (and I will be up another 100% in 3 more months if you play it today and Yahoo hits our $45 target)! This is how we play the IPO game at Philstockworld – the SMART way.
I have, of course, been pounding the table on Yahoo all quarter and it's in both of our short-term trading portfolios. All indications is the demand for the IPO is very strong and we may see IPO hit $200Bn today – a very nice bonus for both YHOO and SFTBY.
Meanwhile, congratulations to all who followed Wednesday's suggestion to buy the SCO Sept $30 calls at 0.25, those were a daily double, topping out at 0.55 yesterday but we weren't greedy an took 100% gains off the table at 0.50.
That trade idea came right from our Morning Post, as well as the previous afternoon in our Live Member Chat Room. If you would like to get trade ideas like these live during the trading day as well as our Morning Market Outlook (what you are reading now) while it's in progress at 8:30 every day – you can join us here.
We don't know what the next great investing opportunity will be (BTU, CLF, GTAT?), but we have a very sharp group of investors who share their trade ideas in our daily chat room and we have a wide range of tools at our disposal to take advantage of all sorts of market situations. It's a very exciting way to spend our days – and profitable too!
Take BTU, for example, that is one UGLY chart and no less an authority than Goldman Sachs has told their clients to dump this coal company but one of our Members, Sibe, pointed out this morning that BTU has just issued an update that casts significant doubts on the bear premise.
"We believe there is a fundamental mismatch in early reporting regarding China's new coal quality policies relative to the emerging view of its likely beneficial effects on Australian high-quality coal exports," said Peabody Energy Chairman and Chief Executive Gregory H. Boyce. "In addition, global announcements of metallurgical coal supply reductions continue to build, and we have seen a sharp increase in Indian thermal coal imports in recent months. And in the United States, Peabody is encouraged by recent Southern Powder River Basin coal supply agreements that are being signed well above those of published indices, as customers end the summer with stockpiles at their lowest levels in nine years."
We were having extensive discussions on BTU yesterday because it's on our Buy List (sorry, Members Only) of stocks we want to add to our portfolios if they get cheap. As BTU comes down to our $13 floor, we have several attractive ways to play it. If, for example, you were looking to pay for a year of Premium Membership (still just $5,000 until the end of the month), you could sell 15 of the 2016 $13 puts for $2 ($3,000 credit) and buy 10 of the $10/15 bull call spreads at $2.45 ($2,450) for a net $550 credit.
The worst case on that spread is BTU is below $13 and you end up owning 1,500 shares at net $12.64 ($18,960) while, if BTU makes it to $15 (now $13.49) into Jan 2016, you collect $5,000 in addition to the $550 credit you already pocketed. Since BTU pays a 2.2% dividend, that's a trade we'd like to add to our Income Portfolio.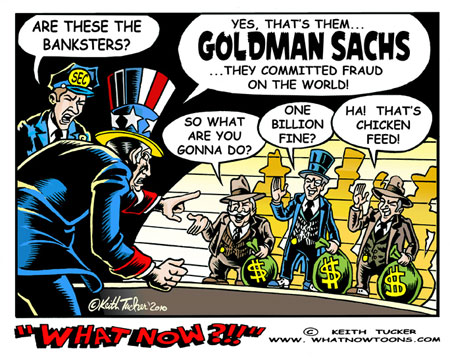 Rather than letting Jim Cramer and his Bankster buddies scare us out of perfectly good companies – we prefer to wait patiently for the the sheeple who follow them to stampede out of stocks and then we are able to go bargain hunting!
GTAT ($11.60) is another example of a company that people are being chased out of for all the wrong reasons but, unfortunately, those plays are reserved exclusively for our Members – these are just the free samples folks, don't get greedy!
Have a great weekend,
– Phil