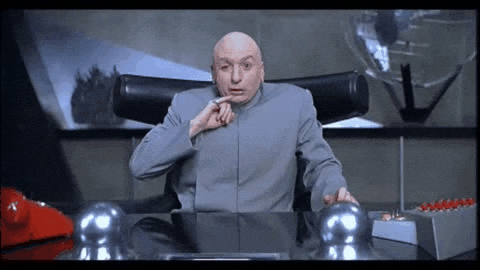 Your love (your love keeps lifting me)

Keep on lifting (love keeps lifting me)

Higher (lifting me)

Higher and higher (higher) – Jackie Wilson
Up and up the markets go, where they stop — well, they don't seem to be stopping, do they?
Last month we couldn't believe we were already close to $2M in our primary paired portfolios. The Long-Term and Short-Term Portfolios stood at $1,990,381 as of about the 15th of March and, although we played cautiously and added more hedges, the LTP has marched on to $1,429,270 by itself (as of the 4/18 review) while the STP took a $36,413 hit but that still left it at $704,785 for a combined total of $2,134,055 – up $1,534,055 (255%) from our original $600,000 start on Jan 2nd, 2018 and up $143,674 for the month, which is 24% of $600,000 but "just" 7.2% higher than where we were in March.
I hate to be in this position as we're clearly benefitting from RIDICULOUS market conditions and I know from experience that, no matter how many times I say it, people won't believe how quickly we can give back a big chunk of these profits. Just this morning, GOOGL went down 8%, INTC is down 13% in the past week… If that can happen to big blue chip stocks – what can happen to the other crap?
We've been purging things we think are overvalued and we keep hedging but, when you make 255% in less than 18 months you have to KNOW that there's something wrong with the markets and, eventually, things may normalize on you. I've discussed FOMO (fear of missing out) a lot lately and sure, we'd hate to have missed another $143,674 in gains and now those gains are a buffer against future losses but $2M is A LOT of money to risk and we're getting to the point where I'd rather cash it and start again with a fresh $600,000 – locking $1.4M away in a safer place.
But, as Arya Stark says to the God of Liquidation: "Not today." Not today but soon – as soon as I get more nervous I think I will call for a cash out of the portfolios so keep that in mind as we head into May as I know I would sleep much better with CASH!!! than with all these open positions.
We survived the 20% drop in December and came back stronger than ever but we had less money then and our portfolios dropped almost 1/3 at the lows before recovering. That would now be $700,000 – no thanks! I'd hate to miss more rally but it's not like we'd sit out forever – we would just miss a few months waiting for a drop that doesn't come but there are always new bargains to be found – Intel and Google, for example!
The thing is, our portfolios are full of bargain stocks as we have purged most of the ones that have run too far up and every time I look to purge, I have trouble finding things I want to sell so, as a discipline – I'm more likely to chuck the whole thing as that then forces me to very carerfully re-evaluate everything as we build new portfolios. But not today, today we just consolidate our reviews, mostly from mid-April as we look ahead to our next round of adjustments leading into the next expiration day on May 17th.
Short-Term Portfolio Review (STP): $704,785 is DOWN $36,413 since our 3/6 review. We haven't been liking this rally but, rather than bail in the LTP (which is up a ridiculous $195,985 since our 3/13 review), we stuck with the plan and took some of our LTP's paper gains and bought more downside protection to lock them in. As we only "spent" $36,413 (18.5%) we certainly should be deploying at least another $20,000 on our hedges – if we intend to let these crazy LTP profits ride – which I have mixed feelings about.
Keep in mind that the LTP was $1.25M on 3/13 and today, on 4/17, those positions are up 16% in a month – that's clearly ridiculous and that's why we HAVE to spend money on more hedges – just in case reality ever rears its ugly head. My review of the Nasdaq this morning leads me to be slightly more inclined to continue with our FOMO portfolio but if you started with $500,000 last Jan and now you are at $1.45M – it's really not the kind of gain you should be leaving on the table!
As a very fortunate bonus, we have had several very nice sell-offs which gave us MASSIVE (600%) gains in the STP along the way – and then the LTP recovered so we never needed that cash anyway – so it's all sitting in the STP, with $582,870 in CASH!!! and only using $316,500 in margin. We could be doing a lot more with this portfolio but, with the LTP paying off like a broken slot machine – I prefer to be ready to take action at a moment's notice and the LTP is way to big to quickly unwind – so it's all about STP flexibility to keep us out of trouble.
AAPL – Not at all worried and $11,450 still coming.
CELG – Also not worried with $1,093 still coming.
DIS – Almost pointless but we don't need the margin and not in the least bit worried so we'll wait for our last $540.
TWTR – Also not worried with $2,088 coming to us.
TNA -

Let's roll the 40 Jan $55 puts at $6.75 to 40 Jan $65 puts are $10.75 for a net $4 roll ($16,000).

That widens our spread and pays us $40,000 if they just go back to $55. So we're buying $26,000 more protection.
SQQQ – We bought 200 more $10s at $1.80 and already they are $1 out of the money. The problem is the next roll is the Jan $5s at $4.20 and that's way too much so I'm considering

rolling to the 2021 $8 calls at $2.90 (+1.55 = $62,000) and selling 200 Jan 2020 $12 calls for $1 ($20,000)

and then we're $40,000 in the money and we get $120,000 at $12 before we have to roll the short calls (only 1/2 cover) and the 2021 $25s are $1 so 400 x $18 is $720,000 – that's pretty good protection – and it lasts two years. So I guess we'll do it – spend net $42,000 to go $40,000 in the money and add one year of protection and we'll count on the LTP to do better than that if things keep going up. Realistically, if the Nas drops 20%, SQQQ goes up 60% to just $14.40 so what we really have here is $6.40 x 400 in protection ($256,000) on anything but a catastrophic drop.
CAT – Good thing we have some longs to offset the losses on the hedges. We should look for more.
MJ – The short April $37 calls will go worthless and we'll stay uncovered into earnings.
TZA – Our other big hedge and in the money so no reason to change things now. 1.6% of $9.22 is the same potential $16.50 which pays $9.50 x 200 = $180,000 protection here.
So we're spending more than we intended – almost 1/3 of our paper gains but now we have a very solid $450,000 worth of protection if the markets pull back 20% – that makes me feel better about letting the LTP positions ride.
Long-Term Portfolio Review (LTP) – Part 1: $1,429,270 (took a hit today) is still up $180,087 since our 3/13 review and we just spent $60,000 (1/3) pressing our hedges in the STP to make sure we keep most of this money should the market turn sour. In fact, while the LTP lost about $11,000 this morning, the STP gained $16,000 so we're leaning a bit bearish, if anything.
Yesterday, in the trading Webinar, I identified almost $500,000 we can take off the table and that would make me feel SO much better going into the holiday weekend and the heavier parts of earnings though, so far, earnings have been pretty good.
HMNY – They raised $6M last month and the whole company is only worth $11M (if that) so big dilution every time we try to survive another 30 days. People do keep giving them money though.
NAK – Speculative gold play, just added so good for a new trade.
Short Puts – Nothing I want to take off the table and nothing I'm worried about.
ARR – Dividend play on track.
BNS – Good for a new trade – pays 5%.
ETM – Dividend play a bit lower than we'd like but fine.
NRZ – Dividend play on track
SKT – Another dividend play paying 6.77% while we wait. Great for a new trade as I feel they are way undervalued, trading down with a sector they have little in common with.
AAPL -

Let's cash in our 40 June 2021 $120 calls for $85 ($340,000) and we'll add back 20 June 2021 $180 ($42)/$220 ($23) bull call spreads for $19 ($38,000)

so net $302,000 off the table and, of course, we'll bulk up the position over time but let's at least see if earnings justify $204.
ALB – On track and hoping for a big move soon.
ALK -

We got more aggressive on the dip and it paid off but let's cash out our 10 Jan $45 calls at $17 ($17,000) and buy 20 2021 $50 ($15.85)/65 ($7.50) bull call spreads at $8.35 ($16,700)

so not so much taking a profit as moving to a safer position (because it's covered) that pays $30,000 at $65 vs about $23,000 for the uncovered Jan calls.
BHC – This is the leftovers of a spread we took off the table, playing for flat to down from here.
C -

On track but we need to keep an eye on those short puts. Maybe a stop over $3.50 on 10 of them

.
CAKE – We're aggressively long and I think they are consolidating for a breakout.
CDE -

They've been terrible but 2021s are out so we may as well roll our 30 Jan $7 puts at $3.30 ($9,900) to 40 2021 $5 puts at $2 ($8,000) though it may be hard to fill as the trading is thin so don't take less than $2 – it's not urgent and, if we can't get $2, that means our $7 puts must be improving!

CELG – The first spread is net $33,550 out of a possible $40,000. Usually, I'd take it off the table but BMY is supposedly buying CELG for $70Bn and that's about $100 and will close out all our spreads early at full price – so let's leave them alone.
CHK – Holding up well against terrible

/NG

pricing.

I'm happy with the position but we can lower the risk by buying back the short puts – so let's do that

.
CMG – Our $480/540 bull call spread is $86,000 out of a potential $120,000 but we're in trouble on the short June $600 calls, which we sold for $50 but now $106. I think CMG is wildly over-priced and the Jan $760s are $54, so that's our 2x roll if we have to so I'm inclined to wait for earnings on this one.
CZR – On track.
DAL – On track.
DIS – We'll roll the 10 short April $115 calls at $16.80 ($16,800) to 15 June $125 calls at $9 ($13,500) and our $110/140 spread is only net $42,562 out of a potential $75,000 so plenty of upside coverage on the short calls.
Long-Term Portfolio Review (LTP) – Part 2: Well, AAPL took the pressure off finding more things to cash out but I'm still looking to get closer to $500K, which would get our Portfolio back to about 50% cash – where I'm much more comfortable.
F – Dividend payer, right on track.
FCX – Should blast off if the trade deal goes through but no need to adjust as there's still plenty to be made here as it's a potential $35,000 spread now netting $8,975 and I tend not to say "good for a new trade" when we're gained a lot but $26,025 upside is still 289% from here – and it looks nowhere near as risky as my Dec and Feb entries did at the time!
FTR – Doubling down twice doesn't change the fact that we lost $28,500 on the stock so far. They don't even pay a dividend anymore but I BELIEVE they are in the middle of a long turnaround and patience will be rewarded.
GCI – There was a proposal to buy them for $12 but, as far as I can tell, it never got funded so the company is drifting back down. That's not why we bought them in Sept though – we think they'll turn and this is still good for a new trade. The short $10 puts should expire close to worthless, we're not selling more for now.
GILD – This trade actually went against us but we sold calls at the 9/26 high and cashed out our original longs for a nice profit but

now the 25 2021 $80s have lost so much money, we may as well buy them back for $3 ($7,500). We can then pay for the roll of the 25 2021 $55 calls ($12) to the $50 calls ($15) for $3 ($7,500) by selling 10 2021 $65 calls for $7.20 ($7,200)

so, for essentially no money (we made $23,250 on the short puts), we've improved our calls, putting them $12,500 deeper into the money in what is still only a part-covered spread that's well in the money.
GIS – Another one we can take off the table.

Let's cash in the 20 2021 $32.50 calls for $19.75 ($39,500) and we'll cover the short Jan $52.50 calls with 20 2021 $50 ($6.40)/57.50 ($3) bull call spreads at $3.40 ($6,800)

so still net $32,700 off the table and yes, that means I don't think GIS is going higher this year. Essentially, rather than pay an out-of-the-money short caller $6,400, we bought a $15,000 spread for $6,800 to cover it.
GNC – These turnaround plays are very frustrating sometimes. Still good for a new trade though.
GOLD – On track.
GPRO – Our faith in them was rewarded. Let's cash 1/2 (40) of the 2021 $3 calls for $3.80 ($15,200) as it's been a nice run and we don't want to be greedy. By the way, the last sale was $4 and the spread is $3.40/3.95 but there's no pressure on us to sell so either we get our price or we don't bother!
GS – Over our target already but too scary to bet against so we'll just let it run it's course.
HBI – Made a lovely move up so

let's cash our 50 2021 $10 calls at $9 ($45,000) and we can replace them with 25 of the 2021 $17 ($4)/22 ($1.80) bull call spreads at $2.20 ($5,500)

so $39,500 off the table and we still pick up another $10,000 if they get to $22.
IBM -If you look closely at their revenue disappointment on earnings, it was driven by a 38% drop in mainframe sales but that's because we're at the end of cycle and new mainframes are coming out next year so a very silly reason for people to sell IBM. We're right on target at net $38,713 out of a possible $75,000 and I don't have any better, less risky things to do with $38,713 than double it on this spread – so no changes!
IMAX – They finally broke higher! It was amazing how long this stock was cheap in the fall.

Let's cash in our 30 Jan $15 calls at $11.00 ($33,000) and buy 40 of the Jan $22 ($5)/28 ($1.90) bull call spreads at $3.10 ($12,400) and we'll roll the 13 short Jan $22 calls at $5 ($6,500) to 20 short Sept $24 calls at $3.10 ($6,200)

so net $20,300 comes off the table and we still have a 1/2 covered $24,000 spread.
IP – Good for a new trade.
KHC – I think it's stupidly low at $33. That's a $40Bn market cap for a company that lost $10.2Bn last year AFTER taking a $15.4Bn Goodwill Write-down. While something like that impairs the company's ability to borrow somewhat – it really has no actual financial effect so I think they are being unduly punished. Still, if we're going to stick with them, we need to be realistic so

let's roll the 15 2021 $45 calls at $1.30 ($1,950) to 20 more (50 total) of the 2021 $30 calls at $5.85 ($11,700)

. After that we cross our fingers.
Long-Term Portfolio Review (LTP) – Part 3:
LB – On track. It's tempting to buy back 1/2 the short calls, as that's where the profits are at the moment but I think it's a realistic target and I'd rather be over-covered than under (and we still have aggressive short puts).
M – Very good for a new trade here – I would just sell the $30 puts with the long calls.
MJ – We'll just pay off the short April $32 calls and hold off on selling more.
MO – These are the guys who will make the real money on pot down the road. Right on track.
MT – Depending on Brexit and trade they could go either way so

let's cash out the whole position for about $35,000 and pick up 20 of the 2021 $23 ($4.75)/30 ($2) bull call spreads for $2.75 ($5,500) and we'll see how it goes from here

.
MU – On track. In fact,

let's buy back 10 (1/2) of the Jan $55 calls for $2.45 ($2,450) just in case they break up

. If they don't – we can always sell more calls.
NLY – Dividend payer – on track.
NYCB – Dividend payer – on track.
PZZA -

I am no longer interested in them, let's close it up

.
QCOM – Patience pays off!

Let's just take this $60,000 off the table and run!
SKX – Over our target at net $8,400 but it's a $16,000 spread at $27 so I guess we let it play out (only to Jan to make almost 100% – that doesn't suck).
SPWR – Let's roll our 50 Jan $5 calls at $2.65 ($13,250) to 50 2021 $5 ($2.95)/10 ($1.05) bull call spreads at $1.90 ($9,500). I feel better with the short calls locking in our gains.
STT – Good for a new trade.
T – On track and now a Super Mega-Corp!
TGT – At our target already but just net $20,188 out of a potential $43,750 so another quiet little trade that has a great chance of doubling if we just leave it alone.
THC – Stupidly down with health care this week (down almost 25%) so

I guess we may as well buy back the 15 short 2021 $37 calls for $4 since they were $7 last week

- what a deal!
UCTT – Over our target at net $15,800 out of a possible $20,000+ (only 1/2 covered).

Still, I feel better selling 20 (1/2) of our Jan $5 calls for $7.60 ($15,200)

as that's more than we paid for the spread so the potential $10,000 more is a free ride.
WBA – We jumped on these adjustments but it turned out we had lots of time. Watching and waiting now and certainly good for a new trade.
WHR – Over our target at net $21,475 out of a potential $45,000 so no reason to touch this one.
WPM – Over our target at about $20,000 out of $37,500 potential. There's no point in rolling this and it's worth sticking with.
Well we got at least $400,000 off the table, close to $500,000 I think (I don't feel like doing the math now) so I'm very very happy and, as usual, I generally love all of our positions too much to close them.
Butterfly Portfolio Review: $165,949 is up 65.9% and up $14,605 since our 3/6 review (we reviewed early as I was off to CA) in our very low-touch portfolio. It was a thorough review and our 5 position were looking to generate $140,000 in profit over 21 months so $6,700 in 6 weeks means we're right on track – a bit ahead actually.
As with this morning's post, I want to stress more portfolio planning and management this quarter as this is now the 2nd portfolio example today where a month ago, we went over every single position and went over our expectations for each position – decided if it were realistic – and then added up how much money we're supposed to make in a flat to up market. Now all we have to do is make sure we're on track and we'll make 50% in 2019 and 50% in 2020. This stuff shouldn't be hard if you know what you're doing!
The Butterfly Portfolio, at 50% a year, is our worst-performing portfolio but that's because it's designed for consistency, not speed. It's generally a very low-stress portfolio that makes 20-40% a year without much trouble and can ride out all sorts of market mayhem using very few positions that require very little attention.
AAPL – While it's annoying that our short calls have popped $9,900 against us, the overall position was net $45,637 on March 6th and now it's net $58,100 so that's PLENTY of gain and we didn't KNOW AAPL would pop in March – this is a conservative portfolio and it did exactly what it's supposed to do – SAFELY! Now comes the fun part though as we can afford to get more aggressive so let's:

CASH the 15 June 2021 $120 calls for $83 ($124,500)

Buy 25 June 2021 $180 calls for $40 ($100,000)

Roll 5 April $175 calls at $26.50 ($13,250) to 10 July $200 calls at $9 ($9,000) for net $4,250

Roll 5 June 2021 $210 calls at $25.50 ($12,750) to 10 July $200 calls at $9 ($9,000) for net $3,750

That puts $16,500 in our pocket and leaves us with 25 June 2021 $180 calls covered by 10 June 2021 $210 calls ($30,000 spread) and 20 July $200 calls ($30,000 spread) so we have net $60,000 to collect before we can even be in trouble on the short July $200s. The original spread had $135,000 upside potential and was net $45,640 and our new spread is net $50,000 in the money with another $25,000 to gain at $210 but we should be able to roll the short calls much higher – giving us more ability to make money over the next two years AND we have $16,500 back in our pocket plus better downside protection (and the $180s have a much lower delta and would lose much less on a pullback).
DIS – Also burned us on short calls and also $92.50 calls are deep in the money on a stock that's also getting a bit stretched at $130 so a similar set of moves is required:

CASH the 15 2020 $92.50 calls for $34.50 ($51,750)

Buy 25 June 2021 $110 ($32.25)/$135 ($17.40) bull call spreads for $14.85 ($37,125)

Roll 15 short 2020 $110 calls at $23.50 to 15 Sept $115 calls at $17.50 for net $6 ($9,000)

Roll 5 short April $115 calls at $15.15 ($7,575) to 10 Sept $115 calls at $17.50 ($17,500) for net $9,925

The April $115 puts will expire worthless.

In this case, we are putting net $15,550 in our pockets and we end up with 25 June 2021 $110/135 bull call spreads fully covered by 25 short Sept $115 calls which are $15 in the money so we've flipped bearish in DIS for the moment but we have plenty to spend and the spreads pay back $62,500 at $135 so I feel good about our ability to adjust either way.
MDLZ – The May calls are in the money but nothing to worry about as we are aggressive on the long side with 20 $55 calls so it's all about rolling the short calls along until they finally expire out of the money.
OIH – Finally took off right after we covered a bit at the March lows. Still, very easy to roll and we're heavily covered so no worries.
WHR – On track for short puts and calls to expire worthless and we collected $5,250 against a net $10,050 position for 4 months out of 22 back in February – that's EXACTLY how a butterfly position is suppose to go!
Well that was easy. Something you can do from a hut in Bora Bora – that's the idea of the Butterfly Portfolio!
Options Opportunity Review (OOP):
The Options Opportunity Portfolio was initiated last year in Seeking Alpha's Marketplace and, since the Summer, it's been on quite a tear and we just crossed $300,000 – up 200.7% from our $100,000 initial set-up back on Jan 3rd of 2018. You can follow our progress and changes under the Virtual Porfolio Tab on Philstockworld's main page and, unlike our Long-Term/Short-Term paird portfolios, the Options Opportunity Portfolio is self-hedged – so it's just the one, balanced portfolio.
Our goal in the OOP is to take advantage of OPPORTUNITIES in the maket – usually we jump on stocks that have been unfairly sold off on news we don't consider as bad as the traders who are running out of the stock. That's why you see a lot of stocks in here with erratic charts – usually they've had some kind of mishap which drew our attention to them.
In our March Review, on the 7th, we were at $283,465 and now $300,689 is up $17,224 for the month and that's 17.2% of our original $100,000 – so pretty good for a month – too good really and we're going to look carefully for places we can take some money off the table, as we don't REALLY trust this rally.
FTR – This has been a bad trade for us this year and we're just waiting to see what happens on 4/30 earnings.
HMNY – I think we own most of the company at this point – not that it's worth anything…
HOV – This one we're expecting to recover nicely over time.
TZA – One of our hedges, no adjustments. TZA is a 3x Ultra-Short so a 20% drop in the Russell should give us a 60% bounce to about $14.50, which would make the 50 calls worth $6.50 so $32,500 less the current value of $10,275 means we have $22,225 worth of protection here.
LB – An aggressive put but we like LB.
PLAY – Not worried about these.
SIG – Retail turnarounds are tought but we have faith in this one. In fact,

let's buy 5 of the 2021 $15 calls for $9.20 ($4,600) and we will cover them eventually, but not while it's this low

.
SQQQ -

We're going to roll the Jan $10 calls ($1.40) to the 2021 $8 calls ($3) for net $1.60 ($16,000) and we'll get some of that back by selling short calls evenutally, but not now

. At $14.50 these offer $65,000 worth of protection less the current $13,250 value and the $16,000 we're putting in so $35,750 in overall protection.

AAPL – There's no sense having $120 calls that are so deep in the money so we're going to cash those in for $85 ($85,000) and add 20 of the June 2021 $180 ($42)/220 ($23) bull call spreads at $19 ($38,000) and we'll roll our 10 short 2021 $185 calls at $36.50 ($36,500) to 10 short July $200 calls at $11 ($11,000)

so we're taking net $21,500 off the table and we still have an $80,000 potential spread 1/2 covered by short calls.
ALK – On track.
AXL – Having trouble breaking over $17 but a great value stock so we'll give them another quarter.
BBBY – Good for a new trade.
BHC – Old VRX, on track.
C – Just had nice earnings, already at our goal but net $14,225 out of potential $30,000 means all C has to do is hold $70 and we doulbe up from here.
CDE – A miner that can't seem to get it together but we have faith long-term.
CHK – On track.
FCX – Good for a new trade. Should rocket higher if US/China reach trade deal.
FNSR – Good for a new trade.
GNC – Good for a new trade. Earnings 4/25.
GOLD – Old ABX. On track.
HBI – Over our target already but room to run.
JO – Our premise here is that global warming will eventually disrupt coffee production so good for a new trade if you agree with the premise.
KHC – Good for a new trade. Disgraceful treatment of an original Blue Chip stock.
LB – Good for a new trade.
M – Good for a new trade, these retailers are far too cheap!
MJ – A great way to play the pot game.

We're deep in the money so let's cash out the 40 long 2021 $20 calls at $15.50 ($62,000) and we'll pick up 40 of the 2021 $45 calls for $3.70 ($14,800)

so we still have a $20,000 $45/55 bull call spread in 2021 and 20 open calls while dropping net $47,200 in our pockets. If the laws don't change, I expect this ETF to be over $70 by 2021.
MU – Coming back but still good for a new trade.
NAK – Speculative mining play.
NLY – Dividend-payer and on track.
OIH – I regret selling the 17 calls in the last review but that's good as our 75% uncovered is now doing well.
SPWR – My favorite solar play already at goal.
UNG – I love this play but it doesn't love us but good for a new trade.
WBA – We adjusted our spread on the sell-off already. I think this is a great entry point.
WPM – Our 2017 Trade of the year was so good this is a double-dip (after we closed the first) and I love these guys whenever they are cheap – but they are not cheap now. Still, not inclined to close it as I expect more out of them.
Well, surprisingly not too much to adjust and, even more surprisingly, pretty much all positions I'm happy with as we've already taken all the iffy trades off the table. Barring a major correction – we should do very well in this portfolio going forward but the excess hedging will slow us down if the market keeps blasting higher but that's a price we're willing to pay to lock in 200% gains!
I'll be on BNN's (Bloomberg Canada) Money Talk tonight at 7pm.
As usual, we will be reviewing our Money Talk Portfolio, which we initiated back on Sept 6th, 2017 to track the trade ideas we would introduce, live on the show, about once each quarter. The idea of the portfolio was to select highly leveraged, high-probability trades that did not have to be adjusted very often (or at all) and, so far, it's been a tremendous success with our initial $50,000 turning into a lovely $127,663 (up 155.3%) at yesterday's close, about 18 months after we got started.
We recently reviewed the MTP back on Feb 15th and, at the time, the portfolio was at $88,922 with, of course, the exact same positions – as I hadn't been on the show since Jan. We did send out an alert (our first ever) to dump GE shortly after that - those alerts go out free of charge on Twitter, Facebook, Seeking Alpha, etc to make sure they were available to all so make sure you follow those feeds. Note that, for each position, we clearly define our expectations and, overall, we expected our positions to make another $76,638 at the time but we've already made another $38,741 (43%) – which is way too fast – so we have to be careful that some of our positions are overbought already.
That's right as FUNDAMENTAL VALUE INVESTORS we believe that stocks – even the ones we like – can be too expensive, as well as too cheap. When they are too cheap, we buy them – when they are too expensive, we sell them. It sounds logical but how many traders actually do it when the time comes?
Now, let's take a fresh look at what we have:
Alaska Airlines (ALK) – Just a short put that nets us in for $51.80. We're not worried about it. Expect to gain the full $4,100 so

$2,650 left to gain

.
Nasdaq Ultra-Short ETF (SQQQ) - A hedge we expect to lose on and so far, so good as we're down about $4,000 with just $450 in value left. Still, we do need hedges so

we'll buy back the short June $15 calls at 0.06 ($120)

. That gives us the flexibility to profit off a Nasdaq dip – if it ever happens.

We expect to lose the remaining $600

.
Russell 2000 Ultra-Short ETF (TZA) – This will become our primary hedge as it's still in the money and has more time. TZA is a 3x Ultra-Short so a 20% drop in the Russell should give us a 60% pop in TZA but, starting from $9, that only gets you to $14.40 and that would pay $6.40 per $8 contract so $25,600 worth of protection on this one is accepable as it covers a 20% drop in our portfolio. In a bull market,

we expect to lose the remaining $4,920

.
Caterpillar (CAT) – Just had good earnings this morning so we're very confident and the stock is already over our goal. It's a potential $15,000 spread we paid net $800 for and currently the net value is only $7,749 so this trade has another

$7,251 left to gain

if CAT can hold $130 into Jan 2021. It's still good as a new trade – even if you missed the first $6,949 (868%) worth of gains!
General Mills (GIS) – Notice we love to buy beaten-down blue chips! This is an $11,250 spread that's well in the money at net $7,800 and I'm confident enough that

we'll collect the remaining $3,450

(44% of the current net) that I don't mind leaving this one in play but it's right on the cusp of not being worth it as, clearly, we can do more with $7,800 over 18 months than just 44%.
Barrick Gold (GOLD) – Gold (the commodity) can't seem to get things going but $1,272 an ounce is still some very healthy profits for GOLD (the company), who pull it out of the ground for under $800 an ounce. This quarter will be worse than last year simply because Gold averaged $1,325 last year in Q1 and more like $1,275 this year so it's likely to be a rocky ride but you can still get into the $12,500 spread for net $2,050 and that makes the upside potential a very nice $10,450 (509%) if GOLD is over $17 (with the aggressive short puts puts) in January. I do NOT think we'll make it on time, however, so I anticipate rolling this spread which means I will not be counting on any profits from it at the moment.
IBM (IBM) – Is our 2019 Trade of the Year so yes, I am confident we will collect our full $7,500 and the current net is $1,890, so well worth sticking with in

anticipation of making another $5,610 (296%)

and that's obviously still good for a new trade as who doesn't like making 300% on cash in 18 months off a spread that's starting out 100% in the money, right?
Limited Brands (LB) – Was our 2018 Trade of the Year along with HBI but this is a re-entry as we cashed the original when they spiked over $35. Now back to $25 we're good for a new trade at net $4,080 on the $40,000 spread so there's $35,920 (880%) upside potential and all we have to do is get back over $32.50 by Jan 2021. I'm pretty confident in that but let's say

we strongly expect to make "just" $16,000 on this one at $27.50 and anything else is a bonus

.
Alternative Harvest ETF (MJ) – Lovely name but these are POT companies and we love this sector for 2019 and it already loves us at net $11,400, up $10,150 (912%) from our intial $1,250 cash outlay. At $45, it's a $40,000 spread so there's still $28,600 (250%) left to gain and I'm very confident that an ETF made up of the largest Marijuana Companies in the World can gain another 35% in 18 months so

we expect to made the additional $28,600

.
Micron (MU) – They've come back nicely and we're now at net $9,787 out of a potential $15,000 and

I have no reason to think we won't collect the additional $5,213

and that's another 53% from here – so worth sticking with.
Wheaton Precious Metals (WPM) – This was our 2017 Trade of the Year and this one is a triple dip for PSW players and, yet again, it's making us money. Net is now $9,750, which is up $7,200 (282%) from our $2,550 cash outlay but, at $22.50 (and we're almost there), it's an $18,750 spread so

another $9,000 (92%) left to gain

and I'm super-confident in this one so I'd say good for a new trade – even if you missed the first 282% gains.
So we do have $77,774 that we expect to gain over the next 18 months less $5,520 we expect to lose on our hedges is net $72,254, which would be up another 56.5% from our current $127,663 but we can do much better and we're very confident in our current positions and we do have hedges and we're hardly using any margin (just $30,000) so I guess we should add a couple of additional trades and make some more money, right?
See how easy it is to make these decisions when you know EXACTLY what to expect from your portfolio!
Since we're going to be on BNN in Canada this evening, how about we start with the Bank of Nova Scotia (BNS), who were a Top Trade Idea at PSW on March 20th and haven't gone anywhere since (isn't that great?):
Year End 31st Oct
2013
2014
2015
2016
2017
2018
TTM
2019E
2020E

CAGR

/

Avg

C$m
21,597
23,944
24,049
26,350
27,155
28,775
29,291
31,073
33,079
+5.9%
C$m
8,347
9,300
9,066
9,398
10,276
11,106
10,805
+5.9%
C$m
6,379
7,071
7,014
7,117
8,005
8,548
8,405
8,963
9,512
+6.0%
C$
5.11
5.67
5.67
5.77
6.49
6.82
6.67
+5.9%
C$
5.11
5.67
5.67
5.77
6.49
6.82
6.67
7.24
7.79
+5.9%
%
-1.2
+10.8
+0.03
+1.7
+12.5
+5.1
-1.7
+6.16
+7.72
x
10.8
11.0
10.2
9.45
x
1.75
1.79
1.32
0.81
Profitability
What's not to love? $67Bn at $54.50 and they are dropping $8.7Bn to the bottom line while paying a lovely $2.65 (5%) dividend! Apparently, on the Toronto Exchange, they have options out to 2021 so they could even be a good Butterfly play for Canadians but, in the US, options only go out until Dec but still worth it so let's:

Buy 20 BNS Dec $50 calls for $5.30 ($10,600)

Sell 20 BNS Dec $55 calls for $2.05 ($4,100)

Sell 10 BNS Dec $55 puts for $3.00 ($3,000)

That's net $3,500 on the $10,000 spread that's starting out just 0.50 out of the top of the range. It's aggressive as you are obligating to buy 1,000 shares of BNS at $55 ($55,000) and it will use about $11,000 in margin but only through December and we've got plenty sitting around. If all goes well, this trade will return $6,500 (185%) on cash in 8 months.
Our next pick is one that has been baffling to me and that's Natural Gas, which we'll trade through the ETF (UNG). While natural gas production has been skyrocketing, so has consumption, as more and more of it is being shipped out of the country in liquefied form (LNG) and, though demand has so far kept up with supply, we feel that any sort of disruption in demand, which is very common in the fall hurricane season, could quickly escalate prices so we want to construct a play that keeps us in the right place, while we wait for it to be the right time as well.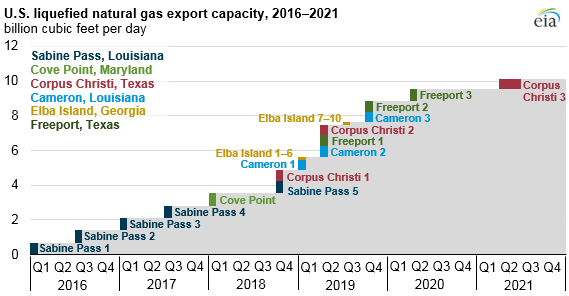 For the MTP, let's:

Sell 10 UNG 2021 $20 puts for $2.55 ($2,550)
Buy 10 UNG 2021 $15 calls for $7.30 ($7,300)
Sell 10 UNG 2020 $22 calls for $2.10 ($2,100)

The net cash outlay of this $7,000 spread is $2,650 so the upside potential is $4,350 (164%) over the next 20 months but it's really better than that as our longs are Jan, 2021 and the short calls are Jan 2020 so they will expire quicker and, if not deep in the money, we should be able to sell more calls and drop our basis another $2,000+ to almost nothing!

The short puts require just $2,574 in ordinary margin so this is a nice, efficient trade from a margin perspective (returns more than 100% of required margin) and again, we have plenty to spare in this very conservative portfolio.
Notice again how, for every trade, we have a clear plan and clear targets so that, at any given moment, we know if we are on or off track. We KNOW how much we expect to make (now $83,104 with the 2 new trades that are aiming to make $10,850) and we KNOW how much our hedges will make on a 20% market drop ($34,440 at $14.40 on SQQQ and TZA) to offset some of our long losses and that plus our portfolio's $76,135 (60%) CASH position means even a severe downturn is unlikely to hurt us very much.
CONTROL. Control and BALANCE are the keys to successfully managing a portfolio and, if you have those things – you can run a portfolio you only touch once per quarter that still makes market-beating returns. It's not about active investing – it's about KNOWLEDGEABLE INVESTING!
Do you know someone who would benefit from this information? We can send your friend a strictly confidential, one-time email telling them about this information. Your privacy and your friend's privacy is your business... no spam!
Click here and tell a friend!