Courtesy of Pam Martens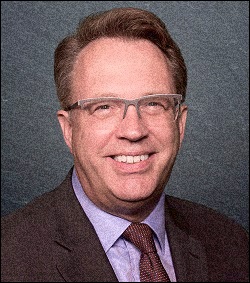 The Federal Reserve Bank of New York (New York Fed) seems intent on stonewalling Wall Street On Parade from receiving some very basic information on JPMorgan Chase's rapid drawdown this year on its liquid reserves at the New York Fed – a matter which some on Wall Street have fingered as a contributing cause of the ongoing repo loan crisis. More on that in a moment, but first some background.
For the past decade Wall Street On Parade has been keeping close tabs on the crony operations of the New York Fed. (See related articles below.) The New York Fed has effectively morphed into a key cog in Wall Street's wealth transfer system – where the little guy's pocket is picked daily in the service of minting billionaires on Wall Street – who now increasingly want to rule the rest of us from the White House.
During the 2007 to 2010 financial crisis (caused entirely by Wall Street corruption, lax supervision by the New York Fed and the repeal of the Glass-Steagall Act which allowed Wall Street trading firms to merge with too-big-to-fail, federally insured deposit-holding commercial banks) the New York Fed secretly funneled the majority of the staggering sum of $29 trillion in cumulative loans to shore up insolvent or close to insolvent Wall Street trading houses. It even secretly funneled vast sums to Wall Street firms' trading units in London and to a dizzying array of foreign banks – all without one vote in Congress or disclosure of these vast sums to the American people. The public only learned about the trillions the Fed had loaned at super cheap interest rates after it lost a multi-year court battle and after Senator Bernie Sanders attached an amendment to the Dodd-Frank financial reform legislation that forced the General Accountability Office to audit these loans by the Fed.
Throughout its history, the overarching mandate of the Federal Reserve has been to provide emergency loans to deposit-taking banks, backed by solid collateral, so that they can continue to provide business and consumer loans to keep the economy functioning and growing. The Federal Reserve's mandate has never been to prop up the high-risk casino trading houses on Wall Street. But since the repeal of the Glass-Steagall Act in 1999, which allowed the casino trading houses on Wall Street – like JPMorgan Chase, Goldman Sachs, Morgan Stanley and Citigroup – to own federally-insured banks holding the life savings of moms and pops across America, the New York Fed has morphed into Wall Street's lender of first resort.
As an illustration of just how far the New York Fed has strayed from the original mandate of the Federal Reserve Act, during the financial crisis it operated one program called the Primary Dealer Credit Facility (PDCF). Under that program, it loaned $8.95 trillion in cumulative loans according to the GAO's audit. Almost two-thirds of the money went to three trading houses on Wall Street: Citigroup received $2 trillion; Morgan Stanley received $1.9 trillion and Merrill Lynch received $1.775 trillion. (See chart below from the GAO report.) And instead of requiring good collateral, many of these loans were backed with stocks and junk bonds at a time when both markets were in a state of collapse.
…
Do you know someone who would benefit from this information? We can send your friend a strictly confidential, one-time email telling them about this information. Your privacy and your friend's privacy is your business... no spam!
Click here and tell a friend!