Phil's Newsletter
by phil - July 22nd, 2013 8:22 am
One of these things is not like the other:
That's right, it's the Nasdaq, which fell hard and fast on Friday and, as I said to our Members over the weekend: "Will the Nasdaq correct or IS the Nasdaq correct?" Based on the possibility the rally would continue and the Nasdaq would right itself (nothing matters until AAPL earnings tomorrow, anyway), we picked up the weekly QQQ $74.50/75 spread for .30 on Friday afternoon – a spread that gains 66% in 7 days if the Qs hold $74.50 (any positive move for the week).
This is a very simple trade idea – if the Nasdaq goes up – we're good. If the other indexes go down – we stop out – not at all complicated.
Also not complicated is our short position on oil. If they (the crooks at the NYMEX) want to keep pretending they want to buy 1,000 barrels of oil for $108.50 each then we are very happy to promise to sell it to them for that price. This is a very easy promise to keep as we can roll our obligation (just like they do) and we can buy December barrels for just $102.68, an almost $6,000 per contract spread in our favor.
Click for
Chart

Current Session
Prior Day
Opt's
Open
High
Low
Last
Time
Set
Chg
Vol
…

by phil - July 19th, 2013 8:18 am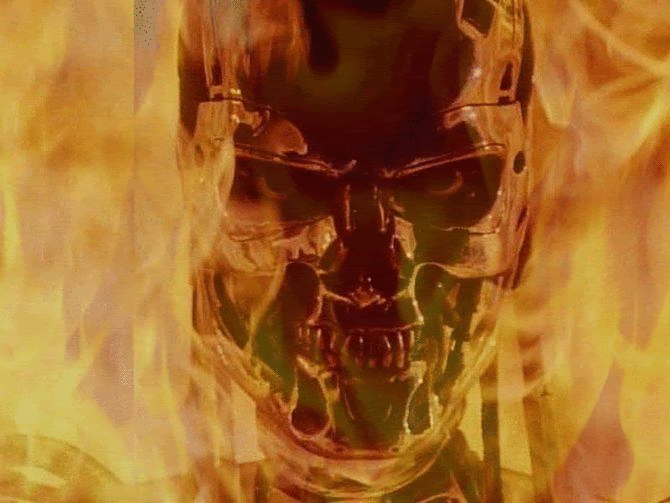 Melting, I'm melting – oh what a World!
3 major companies had big disappointments yesterday yet the broad market, so far, seems strangely unaffected. Let's tackle them one at a time: ISRG fell from $420 to $355 (15%) overnight – and that's just 2 weeks after they fell from $500 to $420 (16%) on a warning they would miss earnings. Revenues were up 7.8% from last year but earnings were $3.90 per share vs $4.04 expected. What really shot the company down was the negative outlook for next quarter ($4.02 vs $4.24) and that's dragged the full-year guidance down to $17.25, from $17.65 (2.2%!).
If WT & F spring to mind looking at these numbers, you are not alone. The REAL issue is the already anticipated warning letter from the FDA, which has asked the company to resolve 2 issues found during an inspection but, in truth, they relate to reporting issues, company in some cases hadn't adequately reported device corrections and patient adverse events. This is, of course, being spun as somehow nefarious by the short sellers and their media hounds but, chances are, it will be addressed quickly and soon forgotten.
So we like ISRG for a long-term play and you should be able to take a poke at them by selling 2015 $300 puts for about $35 for a net entry at $265. This is similar to the way we played AAPL when they fell below $400 and you have to be ready, willing AND able to have the stock assigned to you at net $265 and you have to be looking to establish a LONG-TERM position because the stock may fall further – this is simply a value prediction over the next 18 months.
You can also take a margin-less poke at the company buy buying the 2015 $300 calls and selling the $360 calls for about $30 and that trade is simply a bet that they ultimately hold $360 and you are tying up $30 for 18 months in hopes of making $30 more – not too bad since you are starting out $60 in the money. Combining that spread with the sale of the $300 puts for $35 gives you a net credit of $5
…

by phil - July 18th, 2013 8:29 am
Well, that was disappointing!
As noted by Dave Fry: "Stocks barely moved overall as Bernanke said little to motivate traders in any direction. It still must amaze viewers to listen to the most powerful man (along with his merry fellow governors) take over the money of the United States with only a bunch of useful idiots in congress to monitor their activities. Stunning!"
Bernanke could not possibly have been more doveish in his statement to Congress (see yesterday's post) and he speaks to the more intelligent Senate Banking Committee today, where Elizabeth Warren gets a crack at him for the first (and probably last) time.
It will not be covered as closely as yesterday's clown college in the House and nothing new is likely to be said so we turn our focus back to earnings, and we'll see if they can provide the fuel we need to take this market rocket (up 30% since November) out of orbit and out into space – where we can continue to expand forever more.
Unfortunately, we had a few misses yesterday, with MAT, NTRS, NVS and PJC missing in the morning and ALB, CNS, CYS, EPB, GHL, JAKK and KMP missing in the evening. 21 companies did beat though adn IBM, SNDK and XLNX actually raised guidance but, of the 3, only SNDK actually had revenue growth – it's just that the expectations are so low for most companies – they are stepping right over the low bars.
This morning is still messy with misses from FCS, IIIN, ERIC, PM, POOL, DGX, SAP, SCHL and SHW so far and TSM gave negative guidance – also a big concern. Even the beats have problems with NOK, for example beating by earning ZERO (expectations for a 0.02 loss) but sales were off 24.5% from last year, where they lost 0.08 – they saved the money by laying off 12,200 people – Yay Capitalism!!!
Still, that's Finaland's problem, not ours. In the US, we only fired 334,000 people last week and that's 24,000 less people than lost their jobs last week but, as people who are paying attention well know – this…

by phil - July 17th, 2013 8:40 am
Day after day,

Alone on a hill,

The man with the foolish grin is keeping perfectly still

But nobody wants to know him,
They can see that he's just a fool,
And he never gives an answer
Well on the way,

Head in a
…

by phil - July 16th, 2013 8:12 am
KO disappointed.
It's not good when Coca-Cola misses revenues. It's usually an indication that the consumer is really hurting. Net Income fell to .59 for the quarter, down from .61 last year but it was the 3% drop in Revenue that was surprisingly light, leading CEO Muhtar Kent (a straight-shooter - see my 2010 interview) to state he "was not happy with our performance." The beverage maker cited "a challenging global macroeconomic environment" and bad weather for its performance.
Rather than shorting KO, we're shorting oil this morning and I sent out a tweet early this morning, identifying a shorting opportuntiy on /CL Oil Futures at $106.45 but we stopped out of those at $106.50 and now we're looking at the $107 line as our next shorting target, waiting for the big drop we are fairly positive is going to come as we head into the NYMEX contract rollover next Monday. I'm not going to get into it again (see last few weeks of posts) but the bottom line is they have faked way too many orders for September and now they have just 5 sessions to cancel or roll 130,000 contracts, about 25,000 contracts per session and, yesterday, they only managed to get rid of 13,000 – that does not bode well for the NYMEX Fraudsters.
Click for
Chart

Current Session
Prior Day
Opt's
Open
High
Low
Last
Time
Set
…

by phil - July 15th, 2013 8:05 am
JP Morgan cut the US GDP outlook for Q2 by half – to 1%.
Don't panic – they did this Friday morning in their conference call and no once cared, with JPM saying:
We are revising down our estimate for Q2 real annualized GDP growth from 2.0% to 1.0%, and revising up our projection for Q3 growth from 2.0% to 2.5%. We came into this week tracking a little light on our second quarter estimate, and the large downside surprise to May wholesale inventories moved that estimate much lower. Inventory accumulation was running light in Q1, and we had expected a significant contribution to Q2 growth from a rebuilding of stockpiles.

In the event, it now looks like inventories will be neutral for Q2 growth. Less stockbuilding in Q2 should imply a greater need to increase production in Q3, and our upward revision to current quarter growth is entirely due to a revised estimate of the inventory contribution; our estimate for Q3 domestic final sales is unrevised at 2.3%. This revision mostly reflects a temporal reallocation of growth, though on net our 2013 Q4/Q4 forecast has been nudged lower from 2.1% to 1.9%.
Does it matter that the actual economy sucks and our only hope for a good quarter is what essentially amounts to moving inventory around on a balance sheet?
Not according to Mr. Market, who, as Dave Fry notes in his charts of the S&P and the Dow action on Friday, seems perfectly content to paint the tape higher and higher as a seeminly endless supply of suckers are drawn in to buy at these nose-bleed levels.
15,500 on the Dow was the May spike high. It was tested 3 times over a 5 day period before we tumbled back to 14,700 – only a 5% correction and, if we do it again and hold 14,700 – there will be nothing bearish about that correction.
1,680 was tested just once on the S&P, before falling back to 1,570 (6.5%) but we've blown through Nasdaq 3,525 and are sitting exactly at 3,600 – so the Nasdaq is telling the other indexes to "come on in, the water's fine."…

by phil - July 12th, 2013 8:01 am
Kill, kill, kill, kill, kill the poor!
That's what they were singing in the Republican side of the United States of America's House of Representatives (that's right, YOUR representives, carrying out YOUR will in YOUR name) as 216 Congresspeople (all Republicans) defeated 196 Democrats and 12 Republicans whe didn't think that passing a farm bill with ZERO food stamp money was going to be a good idea.
That's right (and I know it sounds like an insane plot to a movie about society gone mad) the GOP actually took Food Stamps out of the Farm bill – effectively de-funding a program that feeds 47M Americans (the bottom 15%). Fortunately, we still have a Democratic President and the White House has vowed to veto the bill, rather than simply cutting off food to 47M human beings at the end of the month. A statement released overnight said that the food stamp program "is a cornerstone of our nation's food assistance safety net, and should not be left behind as the rest of the Farm Bill advances."
Even in a chamber used to acrimony, Thursday's debate in the House was particularly brutal. Democrats repeatedly called for roll-call votes on parliamentary procedures and motions to adjourn, delaying the final vote by hours and charging Republicans over and over again with callousness and cruelty.

Republicans shouted protests, trying to silence the most strident Democrats, and were repeatedly forced to vote to uphold their own parliamentary rulings.

"It's all about denying the working poor the right to food," Rep. Jim McGovern, D-Mass., claimed, accusing Republicans of attacking "poor people."

Asked before the vote Thursday if he would allow a compromise bill to come to a final vote in the House, Speaker John A. Boehner of Ohio shrugged and said: "If ands and buts were candy and nuts, every day would be Christmas."
…

by phil - July 11th, 2013 8:18 am
Hallelujah!!!
And He shall print for ever and ever. That's right kids, Uncle Ben came to the rescue last night with his most doveish speech of the year (and the competition was fierce!). We went over the Fed Minutes (well, half of them, they were long!) in yesterday's chat (tweeted here) but all that analysis was thrown out the window when Bernanke said: "Both sides of our mandate are saying we need to be MORE accommodative."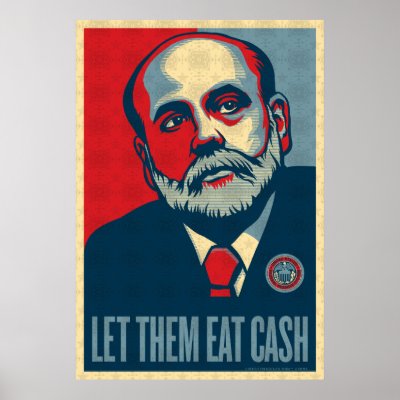 MORE??? (and, yes, that's what it sounds like inside my head) And oh yes, MORE was the message and, just in case you were somewhat thick of head, the Fed Chairman said this (in less than 25 minutes):
"You can only conclude that highly accommodative monetary policy for the foreseeable future is what's needed in the U.S. economy"
(Fed Governors) "were concerned that stating an intention to slow the pace of asset purchases…might be misinterpreted as signaling an end to the addition of policy accommodation or even be seen as the initial step toward exit from the (Fed's) highly accommodative policy stance."
"The Fed is heading toward a possible, and gradual, change in the mix of instruments it is using to help the economy, but that shouldn't be confused with the overall thrust of policy which is highly accommodative."
"The overall message is accommodation."
Holy cow! Being that accommodative can get you arrested – except in certain parts of Nevada…
Now, as sexy as all that accommodation may sound to the bulls (and we intended to go bullish today if Bernanke came through), I have a bit of a problem with it - and it's not just the fear of catching some monetary disease that makes my wallet drip:
It's the LACK of reaction to his statement. Sure the Futures…

by phil - July 10th, 2013 8:26 am
If the market falls?
How can we be negative at a time like this? The markets are back to record high territory and Cramer says to BUYBUYBUY and keep buying because the Fed is going to print free money forever and gold is no longer worth anything and oil worth $105 a barrel and TSLA is a $125 company, etc, etc…. What's not to love?
Nothing based on the technicals and THAT is why we're going to have to get more bullish (even if we have to hold our noses while we buy to fight of the stink of the BS) but, step on in our buying process is taking some downside hedges so – at these "breakout" levels, we like to hedge first and THEN buy the breakout.
If this seems crazy to you, I will point out that you have a very short memory because we last did a "Hedging for Disaster" post on June 3rd, when the S&P was at 1,650 and we caught that ride down to 1,560 for HUGE profits on our hedges. Now the S&P is back at 1,650 so, guess what, it's time to do it again! This is not complicated stuff folks – we buy at the bottoms (see "5 Trade Ideas that Made 1,816% in 21 Days") and sell at the top.
By the way, before we get started, I sent out an alert to short oil this morning at $105 (USO $37 on Dave Fry chart) and they're currently (7:47) over the line at $105.29 but we're going to keep on that line as a shorting spot (with very tight stops over $105) unless we get a big pop to $106 or $105.50 at the 9am NYMEX open – then we'll probably move up to the higher lines. We are CERTAINLY going to follow through with our plan to roll up and double down our August shorts on oil in our Short-Term Portfolio.
Now, on to the hedges!
TZA is our favorite hedge and you can pick up the Oct $28/35 bull call spread for $1.25 and you can sell the Oct $23 puts for .95 for net .30 on the $7 spread, giving you 2,233%
…

by phil - July 9th, 2013 8:29 am
Almost there!
The Russell is making new highs and the Nasdaq is just under it's May 22nd high of 3,532 (1%) the Dow is 2% under 15,542 and the S&P is also 2% under 1,687 but the NYSE is 4.5% below it's May high of 9,695 and still half a point below the 50 dma at 9,307 and, without that, the whole thing could fall apart.
Painful though it may be, we stay bearish on these tests. When we tested these highs in May, we were down almost 10% a month later on the NYSE and over 5% on the others.
Why did the NYSE fall farther and why has it bounced less than the other indexes? That's the key to understanding these markets.
The problem is that the NYSE is a very broad index, with about 3,000 comanies listed and a Market Cap of roughly $20Tn. The NYSE doesn't have any popular ETFs that track it, as it's too broad, which makes it very hard to manipulate – aside from it's size. For example, while AAPL makes up about 17% of the Nasdaq, it's only 0.5% of the NYSE, which makes it so difficult (ie. expensive) to manipulate the NYSE that even Jamie Dimon would have trouble authorizing the funds.
So, hopefully, the NYSE gives us a clearer picture of the market and we need to take it's lagging performance very seriously but, on the other hand – we cannot ignore the glory that is Russell 1,010 either. The Russell (see Dave Fry's chart) is another broad index of 2,000 small-cap companies (under $2.6Bn, over $130M) and they add up to just $1.9Tn – much easier to push around!
But, faked or no, we have to play the cards we're dealt and this is day two of Russell 1,000+ and now we have 3 of our 5 Must Hold lines green on the Big Chart, which means we need to get more bullish. Both the Dow and the NYSE have a very long way to go to catch up (5%) but, if the rally is real – that shouldn't be a problem for either of them.
…