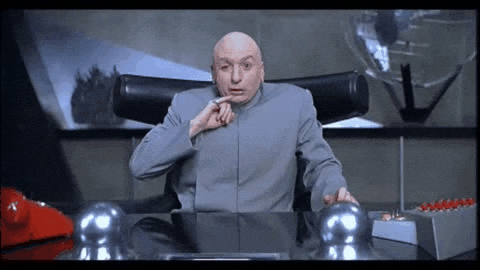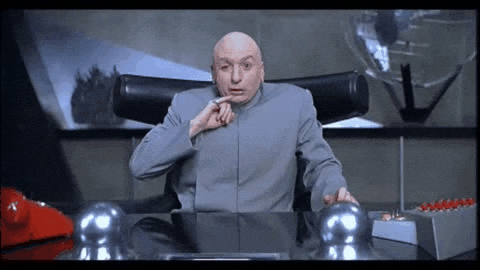 $2,147,243!
That's actually DOWN $5,530 since our last review as our Short-Term Portfolio (our hedges) took a pretty good hit on the recent rally. That's fine as I'd rather have a relaxing summer not worried about losing these ridiculous gains so parking the portfolio in neutral into earnings was a sensible way to play.
We gained $186,448 (almost 10%) in the previous month so locking that in was a good goal but now we're past earnings and past the Fed and we'll have to decide what to do next. We're already 50% in CASH!!! and we love our positions and we even added a few new ones to the LTP over the past month as we have that Fear Of Missing Out disease that's rampant among the investing population.
Still, our overall portfolio performance is a barometer and we can sense changes coming when we can't make money but, as I said, the LTP itself gained $38,000 over the past month, it's the STP that dragged our paired portfolios lower – but that's what it's supposed to do in a bull market – this just indicates we played the month a bit too bearish so we can either hedge less (no way!) or add some more longs. That's a work in progress.
In our last review, we got more aggressive on BABA and SKT and, since then, we added new trades on AFL, CIM, FNF, HAL, MO, RIO, SC and VLO – so it's been a pretty busy month – even though it seems pretty dull day to day. Here's the LTP update:
TTE – Was TOT and they haven't fixed the options yet so those are missing. Love this company but currently toppy.
Short Puts – These are essentially a watch list of stocks we'd like to buy if they get cheaper. We just pulled the trigger on RIO, turning it into a full spead from a short put. We have collected $117,050 for promising to buy 17 stocks if they get cheaper and, if they don't get cheaper, we keep the money.

The remaining net is $76,368 so that's what's left to gain

if the rally persists and, if not – this will be our next LTP collection.
CIM – Recent addition and we just sold more puts as well. This is a $30,000 spread at net $29,150 and deep in the money – we're just in it for the dividends, which will be $900 this month.
SKT – We just rolled the short $10 calls to the $15 calls and this is now a $120,000 position that's fully in the money at net $111,800 and they just paid us a $1,424 dividend, which is better than we do on cash, so no reason to kill it.

$8,200 left to gain

. Keep in mind that 6 more dividends is $8,544 so $16,744 will be about 1% per month on our money – PSW Members are spoiled but that's a very nice return!
BABA – We just got more aggressive on these and, realistically, I expect to see $260, which would be $60,000 on the long calls and currently we're net $32,625 so that's

$27,375 left to gain

but we'll improve that by selling more calls when we do pop.
BIG – Glad we sold those short calls. It's a $40,000 spread that's 100% in the money at net $8,200 so a very healthy

$31,800 (387%) left to gain

if BIG can simply hold $65 so I'd say that's good for a new trade, wouldn't you? Options are amazing! Your entire risk on this trade is having to buy 1,500 shares of BIG for $40 ($60,000) plus $8,200 if that is lost as well so net $45.66 is 30% below the current price – that's your WORST CASE….
BRK.B – Berkshire is a proxy for the S&P 500 and I like it better as they are the best of the S&P. We are miles in the money at net $47,292 on the $50,000 spread but we don't need the money so

$2,708 left to gain by Jan

.
CHL – Dead until they figure out what's happening with the options.
CSCO – This is a $60,000 spread that's now in the money at net $52,310 so only

$7,690 left to gain

but by Jan as well. Again, we are very spoiled at PSW as we look at 14.7% over 6 months and feel like it's too boring to keep.
FB – At the heart, it's a $20,000 bull call spread and we Butterfly'd it by selling short puts and calls for incime. All going well at net $217 and

hopefully we do better than $19,783

as we have 18 months to keep selling short calls as well.
FL – Miles over target at net $34,425 on the $37,500 spread.

It's not worth keeping so let's kill it

.
FNF – Still has that new trade smell and cheaper than our entry. It's a $12,000 spread at net $5,725 so

$6,275 left to gain

and, obviously, this is just the initial entry so we'd love it to go down so we can buy more.
GILD #1 – Clearly we love these guys, we bought them twice. We're 100% in the money at net $8,917 on the $15,000 spread so

$6,083 left to gain

here.
GILD #2 – This is a $100,000 spread and currently we're at net $69,150 so

$30,850 left to gain

is a nice amount for a position that's 100% in the money already.
GOLD – A $45,000 spread that's net $9,135 after slipping to just $5,000 in the money.

With $35,865 (392%) left to gain

, it's good for a new trade and the rolls to $15 or $10 are too expensive (more than 0.50 per $1 in strike) so we just watch and wait on those but I do feel like

it's a good time to buy the 50 short 2023 $27s back for $1.75

because, if GOLD goes higher – we sell them again for more money and, if gold goes lower, we sell the $20s (now $3.80) and use that money to roll lower. Keep in mind we're up $10,000 on those already.
GS – Surprisingly, it's only net $33,150 on the $40,000 spread despite being almost 200% in the money.

With $6,850 (20%) left to gain

over the next 18 months – one could argue that this may be the best trade in the World at the moment…
IBM – I love our Trades of the Year! This one is miles in the money but we should have covered at $150 as that was silly.

Let's sell 10 2023 $140 calls for $16.50 ($16,500) and buy back the short puts ($8,200)

, not because I'm worried about them but because I think we can resell higher puts for more money on a pullback. That leaves us with 10 at $25,000 and 10 at $40,000 for a potential $65,000 and net $50,950 on the positions with

$14,050 left to gain

.
IMAX – Now I wish we did more. $25,000 spread at net $16,950 has

$8,050 left to gain

, which is 50% but seems boring.
INTC – Our current Trade of the Year is a $75,000 spread at net $50,025 also has a 50%

upside of $24,975

. Yawn… It makes that money only if Intel doesn't drop 14% from where it is now.
LYG – One of our newer ones and we almost got to $3 but pulling back again. There's no sense in covering as the Jan $3 calls are just 0.15 and we're already up $3,250 on the net $2,250 spread so 150% in 3 months is very nice. We'll just let this play out.
MMM – Miles over our target on the $45,000 spread at net $42,743 and, since it's Jan (and since we have nothing better to do with the money),

we'll wait to collect the last $2,257

. Of course I guess we should put all this spare cash in that GS trade to make 50%, right?
MO – $30,000 spread at net $133 has

$29,867 (22,456%) left to gain

so I'd say that's good for a new trade!
NRG – We just rolled the longs lower and doubled down on the last dip. I say $42 would be $17 on the calls for $34,000 and we're at net $25,425 now but we'll seel some short calls like the $40s, which are now $3.25 for maybe $5 ($10,000) and then we'll be net $15,425 on a $30,000 spread so let's call it

$12,500 of upside potential

.
PAA – We're miles over target and just collecting dividends here. They just paid us $1,440 and we have $44,560 tied up so that's 3.2% per Q for keeping our money here instead of cashing out.
PBR – Fairly new trade with a $25,000 spread at net $14,625 already as it really took off since our net $1,250 credit entry (because we did that aggressive put sale).

Still another $10,375 to go

and we're already 100% in the money.
PFE – $35,000 spread is already 100% in the money at net $21,537 so

$13,463 left to gain

.
PHM – Recently added $30,000 spread and only net $13,200 so

$16,800 left to gain

is more than 100% – great for a new trade.
QSR – $18,750 spread tested our target already and now net $4,450 has

$14.300 (321%) left to gain

so also good for a new trade.
REYN – Just a $10,000 spread which is 99% in the money at net $5,450 with

$4,550 left to gain

. Just a starter position, we'll buy more if they pull back.
RIO – Another new position. This is a $30,000 spread that's mostly in the money at net $4,975 so

$25,025 (503%) left to go

is great for a new trade.
SPWR – Take a hint, it's in every portfolio! Here we have a $56,000 spread that's 200% in the money at net $52,820 but we can do better so

let's kill this trade and move to 75 of the 2023 $20 ($10)/35 ($5) bull call spreads at $5 ($37,500) and sell 30 of the 2023 $25 puts at $7 ($21,000) for net $16,500 on the net $112,500 spread

and we put $36,320 back in our pocket too on what was originally a net $2,160 entry.

Our upside potential on one of my favorite stocks is now $96,000 (581%)

.
T – It's an $80,000+ spread as it's not fully covered and it's only trading at net $35,875 so the

$44,125 upside potential

would seem very exciting if we hadn't just done that SPWR trade.
UBS – Fairly new $12,500 spread is 100% in the money at net $7,900 so

$4,600 left to gain

is 58% but it's by January so nice.
VIAC – Last year's table-banger is down in the dumps again. We already got more aggressive so just waiting now. Let's call it a $50,000 spread at target of $50 and currently net $34,235 but if we sell 20 $50 calls for $8, that will knock $16,000 off that net for $8,235 on the $50,000 spread so

let's call it a $30,000 upside potential to be conservative

. Fantastic for a new trade -stupidly undervalued – again.
VLO – $30,000 spread and we just sold 5 short calls as they hit our goal and we're at net $11,307 so

$18,693 left to gain

, not counting more short call sales. Consider that, with our $11,307 spread that has 165% upside potential (10%/month) we sold 5 (1/3) short calls for $2,250 for about a month of the 18 months we have left. That's 20% of the $11,307 as a BONUS to our regular position – IN A MONTH – that's why this portfolio is up 283.9% in less than two years. It's not complicated, we pick good value positions, play them to rise in price and, when it gets to our fair value level, we sell even more premium for income. Wash, rinse, repeat.
W – A short! This is a $50,000 bear put spread and we sold 3 Aug $300 calls as well so we're at net $27,420 with

$22,580 left to gain

and, of course, there will be more short call selling. In a bear put spread, the short call is like a short put with a bull call spread.
WBA – Last year's other table-banger. We have a $75,000 spread that's 120% in the money at $62,389 so the thrill is gone with

$12,611 left to gain

.

The short puts are not doing us much good so let's buy them back and wait for a dip (or the 2024s) to sell more. Since we have 50 longs, we may as well sell 20 Aug $52.50 calls for $2.10 ($4,200) to generate a little more cash as well.
WPM – Another old Trade of the Year! We could just have a Trade of the Year Portfolio and retire on that. This is a $30,000 spread at net $7,925 for no good reason so great for a new trade with

$22,075 (278%) upside potential at $50

.
WU – Just a $20,000 spread and good for a new trade at net $3,175 with

$16,825 (530%) of upside potential at $30

.
So we have a very health $676,193 of upside potential which is 35% of the entire portfolio and 70% of the net value of the open trades. We also have about $350,000 of downside protection in the Short-Term Portfolio, which itself is just over $200,000 so, even if it gets wiped out in a huge rally, we'll still net over $400,000 to the upside (assuming our positions go with the market).
It's very important to know what you expect out of your positions so we can see if they are on track or off-track and also if they are worth having at all. Making $676,193 is a good use of $2M so, unlike Sept of 2019, when we shut down our last set of portfolios – we're keeping these going – even though we've passed the $2M mark from our $600,000 beginning. The difference is the VIX, which is still hovering around 20 and is giving us great premiums to sell – making it more worth the risk than it was in late 2019.
We don't mind taking chances – as long as we're being compensated for doing it!
At PSW, our two main portfolios are our Long-Term and Short-Term Portfolios (LTP and STP) and, very simply, the STP has our hedges as well as fun short-term plays while the LTP is generally full of bullish plays. We started with $500,000 in the LTP and $100,000 in the STP back in October of 2019 – after cashing out our previous set with a $2M balance (up 233%) that September. Now we're back over 2M again and it's very tempting to just cash out but the market has been so strong – and our long positions are so good – we don't have a good enough reason to sell yet. So we hedge….
Our last STP Review was May 14th and our STP was up 40% at $281,128 (we had added $100,000 from the LTP when the STP was down to $50,000 after the big rally last year) and, as of yesterday's close, we're up 21% at $242,088, so we've lost $39,040 this month but the combined balance with the LTP is positive – and that's what we care about. We're hedged pretty much to neutral – not really trusting what I believe is a toppy market.
We made 4 changes to the STP last month and we felt adequately hedged and we also added a lot of LTP positions to shift a bit more bullish – but nothing too crazy.
XRT – Our short play on retail did not work out – total loss.
SCO – They did a 1:4 reverse split and our prediction is that oil will be below $60 by the year's end. So far – not working.
CMG – We rolled our short puts last time and bought back the short calls on the dip so now we're waiting for a move up to sell short calls again. It's very tempting to take net $72,865 and run on this trade as we started at net $35,000 but we have 220 days left and we think CMG will be below $1,200 this year and we could sell 3 Sept $1,500 calls for $40 ($12,000) using just half our time so,

when they get to $21,000 ($70), let's do that

! If they don't get to $21,000 – then our long puts will be on track, right?
FXP – The short June $35 calls paid off and we can cash out with a nice profit or maintain a hedge on China. Nothing has really changed there so

let's roll our 40 Sept $30 calls at $1.95 ($7,800) to 40 Dec $30 calls at $3 ($12,000) and pay for that by selling 40 Dec $40 calls for $1.25 ($5,000)

. That's net $800 back in our pocket and we've get 3 more months to make gains on our spread.
TQQQ – The Nasdaq just keeps going higher. We're about even on the spread so, mechanically,

let's roll the 20 Jan $120 puts at $24.80 to the $130 puts at $30.30 for net $5.50 and the June $100 puts will go worthless so now we can sell 10 July $110 puts for $5.50 ($5,500) to pay for the roll

. That's how we keep ourselves in position to win – letting the short-term short puts take the brunt of the losses.
SQQQ #1 – As above – are we in a position to win? Our Jan $5 calls are $5 in the money and they are covered by short $25s that will not likely be hit. If the Nas falls 20% then SQQQ rises 60% (theoretically) to $16. Even a 40% drop will only get SQQQ to $22 so are we better off with 100 $5s or 200 $10s? Well 100 5s would be $11 at $16 for $110,000 and 200 $10s would be $6 for $120,000 so there's no benefit to having the $5s, is there?

The Jan $10s are $2.10 so let's roll up to 200 of those

as it's much better protection on a more than 20% drop and it's a net credit on the roll so no reason at all not to do it.
SQQQ #2 – Already in the correct position but 2023 on these. The short $30 calls are pointless but I wouldn't spend perfectly good money buying them back.
TZA – 20% drop is 60% pop from $28.34 to $45.34 and that would make the $30 calls worth $150,000 and the curreent net on the spread is $13,250 so that is a LOT of bang for the buck on this one. That's because we sold the 2023 short calls, not 2022 but I think we'll adjust just fine down the road. Not going to sell more calls at the moment as we're pretty low.
W – I don't know how they keep recovering. We're not behind but I'm annoyed we aren't doing better.

The short $320 calls should go worthless and earnings are early Aug so I'd rather sell 3 Nov $340 calls at $35 ($10,500) to pay for rolling the 5 Jan $300 puts at $42 ($21,000) to 5 2023 $350 ($98.50)/$250 ($43.50) bear put spread at net $55 ($27,500)

. So we have a net $4,000 credit and we've raised the spread $50 and widened it considerably. Hopefully now it doesn't drop too fast as we still have those short Jan $260 puts but lots of time to roll.
So we've made some very aggressive adjustments but, not only have we spent no money – we've put money back in our pocket!
How much protection do we have (post adjustment, rough numbers)?
SCO, CMG and W are more like bets – we don't count them as hedges.
FXP – $40,000 spread at net $7,000 – $33,000 protection.
TQQQ – $60,000+ spread at net $45,000 – $15,000+ protection (half cover).
SQQQ – Now 400 $10 calls which hit $240,000 at $16 (20% drop), now net $44,000 – $200,000 protection
TZA – $85,000 spread at net $13,250 – $72,000 protection.
So that's about $320,000 of downside protection we expect to kick in against a 20% drop and that would pretty much double on a 40% drop so now all we have to do is make sure our primary positions won't lose more than that on a 20% drop and we're in good shape to weather a storm.
Future is Now Portfolio Review: $211,692 is up $6,297 since our last review and up 111.7% overall. We raised cash to $169,380 and have just $42,312 in open positions so making $6,297 on those is very impressive, actually. This is another nice, boring portfolio where we simply pick stocks with unrealized strength and strong macro tailwinds - and then wait for the rest of the market to catch up to our analysis.
NAK – Very speculative. We're supposed to sell 1/2 when it hit's $1 so the rest is left in for fee.
JETS – At goal already and net $10,238 out of $15,000 so

$4,762 upside potential

. As long as the virus doesn't re-surge, we should be OK.
CIEN – Miles in the money at just net $10,225 out of $15,000 so, again,

we have $4,775 potential upside

.
COWN – Still has that new trade smell so good for a new one at net $950 on the $5,000 spread so

$4,050 upside potential

.
F – Another brand new trade at net $4,670 out of a potential $15,000 despite being 98% in the money. Aren't options fun?

$10,330 left to gain

if F can manage to gain 0.18 over the next 18 months.
FF – $3,750 spread at net $424 but it's out of the money at the moment but that's because they paid us a special dividend of $2.50 per contract, which shoved the stock back under $10. As our adjusted target is now $10 – there's really no reason to change anything and

we're very likely to collect the entire remaining $3,326

.
SPWR – We also adjusted our SPWR position here last month so this one is brand new and off to a great start. It's a $75,000 spread (yes, I LOVE SPWR) but only net $17,965 despite the $5,500 gain we already had. That still leaves

$57,025 to gain

if SPWR can get back to $35 in 18 months.
WTRH – I like them because they are so cheap compared to their peers. So far, no good. Right now it's a net $2,200 credit on the $10,000 spread

so $12,200 upside potential

if they can get back on track.
This is a much more aggressive portfolio with $96,468 upside potential against just $42,321 in current positions so the whole portfolio is set up to gain 200% in 18 months on the deployed cash. With $169,380 on the sidelines, we're self-hedged and, of course, looking for more opportunities.
Money Talk Portfolio Review: This one is easy as we can't make changes. Our last review was May 11th ("Televised Tuesday – Money Talk Portfolio Update") and we were at $187,273, which was up 87.3% and we had $124,273 in cash so we decided to add GOLD and VIAC as new trades and we cashed out INTC (our Trade of the Year) and M and we re-cast SPWR to make even more money! As mentioned above, I'd love to be able to take advantage of this dip in GOLD and roll the 2023 $20s to the $15s but we can't do that in this portfolio, as we only trade when we're doing the show.
Despite GOLD getting off to a poor start, today we're at $197,748 (up 97.7%) and that's up $10,475, which is very nice for a portfolio we only touch once a quarter. This one has been running since 11/13/19 and now we have $153,025 in CASH!!!, which makes me very happy and consider how great it is that we gained $10,475 with only net $44,723 in positions. You don't have to play a lot of positions – just the right ones!
GOLD – Great for a new trade but I'd buy the 2023 $15 calls, now $6.85 and sell the $23 calls for $2.85 for net $4 on the $8 spread vs net $3 on the $7 spread we went for last month. Nothing wrong with the short put target so bonus money! The one we have is a $17,500 spread currently priced at net $187 so the

upside potential is $17,313

or a bazillion percent from this entry.
IBM – Nice, boring $24,000 spread at net $16,410 so we have

$7,390 left to gain

.
PFE – Here we have a $7,000 spread at net $3,255 so

$3,745 in upside potential

is 115% in 18 months – that's good for a new trade and think of how rock-solid PFE is – this is a very good stock to have a lot of!
SKT – This is an "I told you so" trade! I only regret being so conservative but we'll turn $2,675 into $10,000 and if we had something better to do with the money we'd cash out but they just paid a 0.178 ($178) dividend on 4/29 and that's more than the bank pays for the cash…
SPWR – I love this company – it's in all our portfolios. Here we have our new $15,000 spread only at net $5,087 so

$9,913 of upside potential

(and we're 100% in the money! Aren't options fun?) means it's good for a new trade – even if you did miss our entry.
VIAC – Our other new trade idea from last show. This is a $30,000 spread that's already doing well as VIAC went up a bit and the the VIX went down (and we sold a lot of premium). Currently we're at net $8,650 so

$21,350 of upside potential

is excellent for a new trade – even if you missed our even more excellent entry. This one is only 2/3 in the money so far (sorry).
So there is $59,711 of upside potential to these $44,723 worth of positions and that's an acceptable gain for our almost $200,000 portfolio. We play conservatively with lots of cash since we got tired of watching our hedges evaporate (because we couldn't take advantage of short-term dips due to the rules) so we switched to hedging with cash. If these positions mature in the right direction into August, we'll look to add a few more to make sure we're gaining $50,000/year at least.
Butterfly Portfolio Review: $1,089,680 is up a whopping $91,648 since our last review as the end-of-quarter sell-off was just what the doctor ordered in this short-premium portfolio. We sell a lot of quarterly calls and the only sure thing in trading is that all premium expires worthless so the Butterfly Portfolio often gets a quarterly boost but last months everything was still too high – so a lot of our negatives flipped positive as well.
We're so happy with the Butterfly Portfolio that we added 3 new positions last month – which is as many as we added in the first 6 months of this portfolio – back in Jan – July, 2018. This is a very low-touch portfolio, meant to teach you the value of PATIENCE with your positions as well as the value of selling premium. We're 50% in CASH!!!, so very comfortable with the risk profile and, keep in mind, since we're selling premium – every trade is good for a new one here as it's all about the cash flow – not the position gains (though we're not adverse to those).
AAPL – Since we have so many longs (it's a $480,000 spread at net $181,000 with $300,000 upside potential), it's silly not to sell some short calls – even if I am bullish on the stock. 40 short calls can be rolled and doubled twice so

let's roll to 40 Sept $135 calls for $4.55 ($18,200) and balance that a bit with 40 short Sept $120 puts at $2.85 ($11,400)

. Since we're collecting $39,600 – we can be wrong by almost $10 in either direction and still be even so our profit range is between $110 and $145 into September with lots of time to adjust.
AMZN – We sold 2 June $3,500 calls for $105, now $0 and we sold 2 June $3,100 puts for $47.75, now $0 and that's good for $30,550 from April sales. That's what's great when these things work and they do occasionally work perfectly. Oddly enough, we're right where we were when we sold them last time but earnings should be 1st week of Aug so

we'll just sell 2 July $3,500 calls for $75.50 ($15,100)

and we're not selling puts until there's a dip as the $3,200 puts are just $13.50 – not worth it. Though profitable, the bull call spread is just to protect us while we sell short calls.
DIS – The 40 short June $170 calls we sold for $21.05 ($84,200) are down to $2.45 ($9,800) for a $74,400 profit – nailed that one too. Of course we rolled and doubled down a few times before "nailing" it but it still feels very good. The long play is even and we do like DIS long-term but we're a bit low in the channel to be excited about shorting so

let's just sell 20 of the Aug $175s for $6 ($12,000) just to make sure money is flowing in

.
F –

Negligent not to sell 25 of the Aug $14 calls for $1.32 ($3,300) just to keep them honest

.
GNW – One of our new ones. I wouldn't take the profit on the calls seriously, the option prices aare all over the place on this one. We're just here to grind out the sales. It was a net $650 spread and we sold $680 in premium using 3 months out of $18 so, if they expire worthless, it's all of our money back in 3 months with 15 more months to sell AND whatever value the spread has is a bonus (up to $10,000).
GOLD – We were in the money but not so much now. I have faith in our targets but we'll leave it alone for now and see how earnings sound in early August.
IMAX – We've been playing them for years and they've steadied out so a new addition to the Butterfly Portfolio. Here we have a net $500 spread and we've sold $1,800 in premium in our first 30 days out of 580 so I'm really liking this one! Remember, it's not likely we finish right between – we just roll the loser and sell more puts and calls and ONE DAY, we will finish in between (we tend to widen the win zone as we roll) and that's when we get the big scores. Either way – THE PREMIUM ALWAYS ENDS UP WORTHLESS! Selling $1,800 for 18 months is $32,400 – we don't have to be right more than 10% of the time to be thrilled with that…
KO – Another one we just have to take advantage of.

Let's sell 10 (2/3) of the Aug $55 calls for $1.35 ($1,350)

.
MDLZ – We sold 15 June $55 calls for $4.60 and they are now $7.55 ($11,325). The net of the spread is $28,500 on the $30,000 spread so we may as well kill it.
MJ – I love the massive premiums on this one. In Jan we sold $20,000 worth of July premium and it was looking ugly in February but PATIENCE has led us back to our target zone (under $22) and we've had this spread for years so just grinding out cash these days. PS – with $100,000 worth of longs, we were not going to cry if we stayed around $30 and had to pay our short callers $52,000 (we wouldn't though as we'd roll and sell more puts to offset) as that would still be net $48,000 on a net credit spread.
WBA – Another new one! Again, we've been playing with them long enough to get comfortable with the trading range and we can make good money selling premium so – BUTTERFLY! Here we spent $2,075 establishing the spread and sold $4,000 worth of premium in less than 2 months out of 18 and only a 40% cover. If $50 fails, we'll sell some $50 calls too.
WHR – We sold 10 (40%) of the June $210 calls for $17.50 ($17,500) and this one too is on the money!

We'll just sell 10 Aug $210 calls for $11.50 ($11,500) and sell how things go

– which I guess is the same thing I said in March….
We don't do projections in the Butterfly Portfolio – we're just using the long positions to cover our short calls. We don't sell short puts against stocks we don't REALLY want to own – so not as much need to cover those.- and that's what our hedges do anyway. In this portfolio, our hedge is just under $600,000 in CASH!!! while we wait to see how our $72,335 worth of short premium winds up over the next few months.
Dividend Portfolio Review: $387,747 is up $6,632 from our last review and up 93.9% overall since our 10/25/19 start. That's way ahead of schedule after 20 months as we don't expect to make more than 30% annually in the Dividend Portfolio. What happened is we took $100,000 from the STP on the big dip last March when this portfolio crashed to $50,000 and took full advantage of the comeback but, other than taking advantage of a one-time situation – don't mistake this for an aggressive portfolio – 2% a month is FANTASTIC!
Short puts – These are our future entries – if they get cheaper. If they don't, these will pay us $15,700 to keep an eye on them.

EPD, in fact, is done and, unlike most of our other portfolios, we do need the cash and margin so let's take those off the table while we look for a new one

.
TWO #1 – We accidentally have two of these but I like them enough to keep both.

We can sell the 2023 $7 calls for $1 (10) and it would be negligent not to.
ET – Let's buy back the short puts and hope for a pullback.
FRO – Just added this one. Good for a new trade.
MO – On track
PFE – Way over target
RIO – Another new one, still good for a new trade.
TWO #2 – Just added this one
M -

The stock and short call are $10,000 on the $10,000 spread and M is not paying a dividend so we'll kill that and leave the short puts

.
NLY –

Let's sell 10 (1/2) 2023 7 calls for $2

.
PETS – Waiting for them to move higher to cover. We tried on the last spike but missed the window.
SIG – I can't believe they were ever that cheap. $55,000 out of $60,000 on the covered stock isn't worth throwing away.
SPG -

Again the covered stock is not worth keeping open and we'll also buy back the 2022 $45 puts as they are done and just leave the short 2023 $70 puts

.
T – Waiting for them to pop to sell calls.
Earnings Portfolio Review: $307,598 is up just $4,037 from our last review but we were up a crazy $16,175 the month before – so it evens out a bit and this portfolio has it's own hedge, which is slowing things down a bit. Nonetheless, the only reason we made $4,037 INSTEAD of cashing it all out is because we're well-hedged – as this portfolio has made too much money and moved to 90% CASH!!! a few months ago.
So, on the whole, making $4,037 against just net $40,000 in positions is still pretty good. We do look for bargains but we're not finding too many so I'd rather wait PATIENTLY than be wrong, right? We did add X and VIAC, so it's not like we did nothing – just disappointed we couldn't find more good deals.
SBUX – This is the leftover short call leg from a long spread we cashed out. At the time, we thought SBUX was too high at $115 and it looks like it was. Now it's fallen out of it's uptrending channels so we'd stop out if it gets back in but, otherwise – we're on a good track.

$7,675 upside potential.
HBI – This one is done but it's only through Jan and we feel good about the target so why pay even $425 to get out early?

$425 upside potential

.
WBA – Also miles in the money on a stock we'd love to own anyway. This is leftover from the bull spread we cashed in.

$1,570 upside potential

. I forgot we cashed in the longs so

please reverse Friday's not to sell 15 of the Aug $52.50 calls for $1.95 as we have no more longs backing them up – sorry

.
GILD – Though we are up a little, GILD has been pretty disappointing but another year to go and it's a net $2,000 entry so $62 is our break-even and we're comfortable with that. It's a $15,000 spread so

$13,000 upside potential

.
INTC –

Let's sell 15 (3/5) Aug $55 calls at $3.00 ($4,500)

. That drops the net of the spread down to $10,100 on the $25,000 spread so

$14,900 upside potential

and we're in the money. When a trade can pay you +150% by January, do I have to say it's good for a new trade or is that obvious?
PETS – $20,000 spread that's on track at net $1,550 so that's

$18,450 (1,190%) upside potential

if we can hit $35 into Jan 2023. That's a nice rate of return so good for a new trade – even though we started with a $2,000 net credit so we're already up $3,550. Aren't options fun?
SQQQ – This is a self-hedging portfolio and we have 100 SQQQ 5 calls with SQQQ at $10 and we always look at where we'll be on a 20% drop and that would be $16 on this 3x Inverse ETF, which would make the calls worth $11 each or $110,000 and, currently, we're at net $22,600 so there's $77,400 of downside protection. Of course, we expect to LOSE $22,600 if all goes well in the portfolio so that's the part we count into our net expectations.
Also, to be clear on the logic of this spread, we sold the $30 calls way back in October and a 40% drop in the Nasdaq would be a 120% gain on SQQQ to $22 and even another 60% would only get us to $28 so, unless the World ends and the Nasdaq is down over 60% – we don't see any chance of $30 being hit but we're not going to pay $6,750 to buy them back so we're pretty much ignorning the original short calls and selling the Jan $17s, which cap us after a 20% drop on the Nas by January, which is very possible, in which case we would buy more long calls to cover and likely roll the Jan $17 calls to longer, higher strikes.
VIAC – Brand new $30,000 spread at net $7,560 so $22,440 (296%) left to gain is still very nice.
X – Another nice, new spread. This one is $20,000 and it's currently net $2,925, which is better than our entry with

$17,075 (583%) left to gain

though X fell right out of the zone on the chart – so maybe wait until we're back on track over the bottom of the channel…
So it's a net of $72,935 of upside potential including our SQQQ hedge though we are counting SBUX as a win regardless as it's our value target but it's also a bit of a hedge. Since we only have net $44,028 in positions and we have $22,600 + $7,675 (SBUX) coming in a market crash – we're not too worried about the balance of this portfolio. Over 18 months, we should be making $4,000 per month and that is exactly what we made in the past 30 days so all is well here.
We also have a ton of cash to deploy but we're in no hurry. The reason we're doing so well in the Earnings Portfolio is because we PATIENTLY wait for very good bargain stocks to show up and then we jump on them – then we go back to waiting PATIENTLY for the next opportunity.
Not complicated!
Do you know someone who would benefit from this information? We can send your friend a strictly confidential, one-time email telling them about this information. Your privacy and your friend's privacy is your business... no spam!
Click here and tell a friend!