By Cristian Bustos. Originally published at ValueWalk.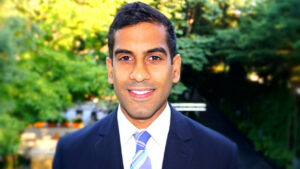 Web 3.0 and blockchain developing platforms are on the mind of nearly any software engineer that's trailing a swift transition from the not-so-forgotten Web 2.0 ecosystem.
New software and blockchain infrastructure models have seen our slow departure from more traditional perspectives. They have created an opportunity for software engineers ready to veer into a new direction of the consumer and peer-to-peer-based software.
Q4 2021 hedge fund letters, conferences and more
With companies working towards optimizing source efficiency through blockchain-based software, blockchain infrastructure providers are enabling open and permissionless platforms, making it easier to deploy decentralized apps (dApps) and other hybrid servers.
The last twenty-so years of the internet have allowed us to make use of it in our schools, hospitals, banks, work, and homes – yet, we're only scratching the surface of what the internet and its complexities can offer us for the future ahead.
Amol Shah, the CRO of blockchain infrastructure provider QuickNode who recently assisted Behance, a portfolio site owned by Adobe; shared how the company is trailblazing forward to develop infrastructure that will help the industry keep up with growing demand, and pursue more innovative avenues.
What's the rundown on QuickNode for any reader who's not quite sure about the work the team at QuickNode does?
QuickNode is a leading blockchain infrastructure provider that helps leading companies build, deploy and scale blockchain-enabled services across 12 different blockchains. We look to assist builders within the community to concentrate on the UI and UX, serving the end-users of the applications instead of building the tech stack themselves from the bottom up.
We have also powered some of the most prominent players in the crypto ecosystem, such as Web 2.0 developers transitioning into We 3.0 like Twitter and Adobe with their recently launched NFT features.
Additionally, we target native Web 3.0 leaders like OpenSea (the largest NFT marketplace today), Magic Eden (the largest minting platform on Solana), Chingari (the first web3 native short-form video platform similar to TikTok, but in India).
Currently, we're exploring academic institutions, building partnerships with The Wharton School's Steven Center and the Penn crypto accelerator program, Cypher.
How was QuickNode able to integrate high-performance access to over 12 blockchains such as Ethereum and Solana?
It all starts with our team with more than 20 years of experience managing globally distributed data centers and the expertise to address Web 3.0 scaling challenges.
We've invested a ton into the tech infrastructure that links our global data centers. To ensure that clients have the latency-optimized solutions available, we use advanced automated routing and data syncing servers from across the world, which we have benchmarked in public tests.
We were one of the first node service providers to support Matic and BSC (both of which rolled out in March 2021). For Solana (rolled out in August 2021), QuickNode is the largest node service provider in the ecosystem, powering more than 50% of projects on Solana. That expertise and technology infrastructure enabled us to be multi-chain first early on in the company's development.
Why is QuickNode a simpler and more streamlined option for someone looking to scale up as they grow their blockchain applications?
Blockchain infrastructure is expensive and complicated to run. It has gotten better in some ways, but it has also gotten harder. As the state of the blockchain grows, more storage is required. With more participants in blockchains, and increasing transactions, requirements will need to be improved.
With development moving from Ethereum to other chains, that complexity has increased exponentially as each protocol has its own set of patches, updates, and quirks. Instead of setting up and maintaining a node in-house with QuickNode, a developer has access to multiple chain types through one powerful API.
During a funding round in 2021, you raised more than $35 million – how has the company been able to scale up its production and development since then?
We've been investing on all fronts, both the tech and business side of things and everywhere else. Our team has more than doubled, and we expect it to increase in the coming year and roll out new chains, products, and increased support and service for the enterprise segment of the market.
Do you think the market is adaptable for companies and other developers to combine their efforts to help fast-track development?
Yes, without a doubt. We focus on building partnerships with companies and developers worldwide; that way, we have a better grasp of how we can drive impact and still be relevant.
Working on various projects and with multiple teams all at once has shown that our adversity is not limited and that if more similar platforms come on board, we'll be able to develop more innovative programs and features. There's no saying what can happen when we throw together all the industry's key players, and that's what the amazing part of our job is.
Linking technology with the consumer and creating fruitful partnerships with our collaborators shows our resilience to do better and strive to accomplish more.
Recently QuickNode was able to assist Behance with various blockchain-based tech developments on Solana; what were some of the best advancements you were able to offer and now implement for Behance?
Behance is a portfolio site owned by Adobe geared to the creative community recently announced a new set of user products that enables them to display their NFT minted artwork on their site, taking advantage of the Solana protocol. Compared to other blockchains, the Solana protocol is innovative. It uses far less energy (the equivalent of two Google searches) and has lower transaction costs which help make this feature accessible to a broader audience.
Behance selected QuickNode to power this launch, taking advantage of QuickNode's deep expertise in Solana.
Utilizing our core infrastructure, and newly developed NFT API added value offering, this is helping companies further accelerate their development in the same way that cloud platforms offer not just infrastructure as a service, but platforms as a service and software as a service (higher level, value-add offerings).
Developer tools allow users to access blockchain data and organize it (in the same way that Google makes the web searchable), making it easier to pull data to trace a current NFT owner, verify ownership, pull transaction history, and other functions.
As the industry grows, what are some of your thoughts on other contenders in the marketplace?
Overall, the industry and its existing technology are still relatively new. Still, when we look at how far we already came in such a short period. There's a high probability that other companies, and blockchain platforms will develop some high-end tech and software that will help push us into a new way of thinking and developing.
In terms of monetary value, there are many people and high stake investors that are backing what we're doing, not just at QuickNode, but all over the industry. So many people on our team have devoted time, energy, and knowledge to developing a platform that will help set new standards for the rise of Web 3.0.
From an analytical point of view, how will the adoption of Web 3.0 impact the industry?
As we scale up our understanding and develop new tools and features that can help developers, we're most likely to see the adoption on a commercial scale.
There's no saying how long or in what time frame this can happen, but we currently have the financial and human resources, so there's space for growth within the consumer market.
Overall, Web 3.0, blockchain technology, and its underlying subsidiaries are all still just the surface of what there truly is to offer. Once consumers have a better grasp of how these technologies can help and improve their lives, we'll be able to speed up the development and production of more advanced capabilities.
Are there perhaps any challenges within your current market where you feel you might have shortcomings?
There's always room for improvement, and the work we do at QuickNode, and that of other contenders show that there is space for innovation. The growing interest also makes our job more satisfying, seeing how people can practice what we do and further build on top of that. There's no time frame, but we can expect a massive shift from private to commercial use of blockchain-based software within the next few years.
With the rapid development of Web 3, where do you see QuickNode growing in the next five to ten years?
We're seeing that new chains like Solana and Polygon unlock new use cases by making the underlying consumer experience faster and cheaper per transaction. We can expect speedier consumer adoption of blockchain-enabled tech from today's narrowly focused applications.
We are witnessing this in the evolution of our business, broadening beyond just Web 3.0 native companies. More CEOs are being asked, "what's our blockchain strategy" and "what are we doing about the metaverse." This is diversifying our clients, including both Web 2.0 and Web 3.0 tech players transitioning.
We're expanding our core offering infrastructure to value-add offerings, having more vertical-specific use cases such as our NFT API.
QuickNode is moving to make blockchain development universally accessible through the involvement of organizing information in an increasingly more complex chain universe and actionable through wallet monitoring, alerting, and advanced smart contract monitoring capabilities.
We already have plans to invest more heavily in developer tools and integrating platform and application service layers on top of our core infrastructure platform.
Updated on
Sign up for ValueWalk's free newsletter here.
Do you know someone who would benefit from this information? We can send your friend a strictly confidential, one-time email telling them about this information. Your privacy and your friend's privacy is your business... no spam!
Click here and tell a friend!