Courtesy of Pam Martens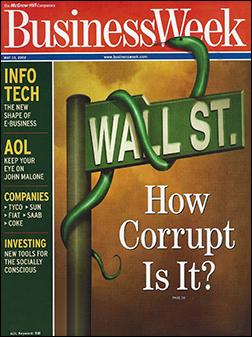 Better Markets and Public Citizen, two of the most informed Wall Street watchdogs, provided written testimony for last Thursday's hearing before the House Financial Services Committee on the structure of Wall Street. And, to put it mildly, their assessment of the state of affairs on Wall Street does not align with what hedge fund titan Ken Griffin of Citadel told lawmakers at the same hearing. Griffin testified, under oath mind you, that: "The U.S. capital markets are the envy of the world. Our nation's ability to allocate capital to its best and highest use cr­­­­­eates jobs, drives innovation and fuels our economy."
In reality, foreign regulators have repeatedly filed enforcement actions against the largest banks on Wall Street for engaging in fraud and rigging markets. As for allocating capital "to its best and highest use," Better Markets describes the prospects for GameStop, one of the hot meme stocks today, as follows:
"A rudimentary review of GameStop's financial and business prospects (before the meteoric rise of the stock price) would have yielded the following unmistakable conclusions: GameStop was bleeding revenue in 2019 and 2020; it was closing stores with little to no prospects of re-opening them (even before the COVID-19 pandemic kept people away from shopping malls where many of GameStop's stores are located); and its most basic business—that of selling and renting hard-disk video games—was under threat from the new generation video game consoles that were no longer equipped with hard-disk readers and instead required gamers to digitally download or stream the games. Yet, none of this prevented millions of investors who were hyped, misled, or manipulated into pouring their hard-earned money into GameStop and similar stocks. And none of this seems to have mattered to Robinhood (and others) who peddled, facilitated, and enabled leveraged and margin investing that some now believe has become so widespread as to have systemic risk implications."
Better Markets goes on to explain that only the particular context for last Thursday's hearing is new, but the "trading practices, and obvious vulnerabilities of the U.S. financial system are not." Better Markets points out the following areas where ongoing abuses are occurring:
"Market participants at the center of these events have for years taken advantage of market fragmentation, order routing schemes, questionable execution practices, and leveraged trading strategies. And even in the current saga, there are reports that some sophisticated participants made hundreds of millions of dollars momentum trading (exacerbating volatility both as the price went up and as it crashed). And yet, for years, the financial regulators have failed to fully and properly examine, much less remedy and responsibly limit, these questionable if not abusive, predatory or illegal practices.
…
Do you know someone who would benefit from this information? We can send your friend a strictly confidential, one-time email telling them about this information. Your privacy and your friend's privacy is your business... no spam!
Click here and tell a friend!