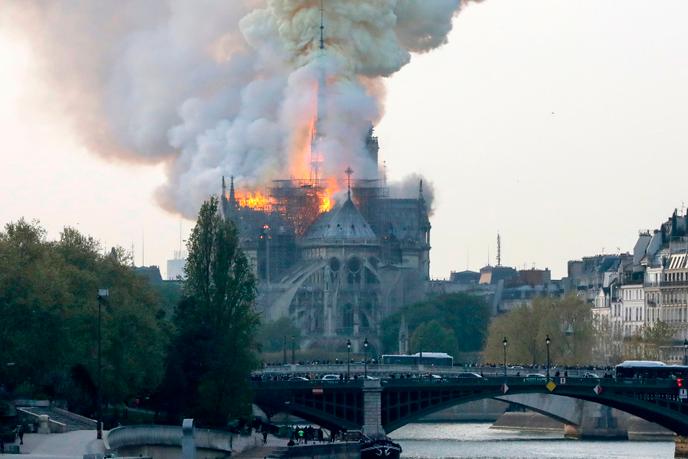 Wheee, up 180!
Why? Literally, there is no reason that the Dow is up 0.666% this morning in the Futures. The other indexes are up 0.4% and mostly we popped higher at the EU open (3am). There are no reasons for this and we don't need any reasons – there were no reasons in 1999 or 2007 as the market plowed higher – even as some were warning of dire macro events that were clearly visible just around the corner. The markets tend to march on until the changes are long past undeniable, kind of like our President…
All eyes were on France yesterday as Notre Dame had a tragic fire, destroying a large part of one of the World's greatest architectural wonders. Victor Hugo said Notre Dame is a work of art authored by humanity itself, with no individual artist. It surpasses anything an individual can do and therefore becomes the best of what all of us can do – it's loss is a great tragedy and already hundreds of Millions of Dollars have been pledged to rebuild it.
When Hugo Wrote "The Hunchback of Notre Dame" the church had already been destroyed during the French revolution and his novel called enough attention to it that it underwent a great rebuilding program in the mid-1800s so, almost 200 years later – we're just repeating the cycle – hopefully with less wood this time! In truth, there's not all that much left of the original, built in 1163.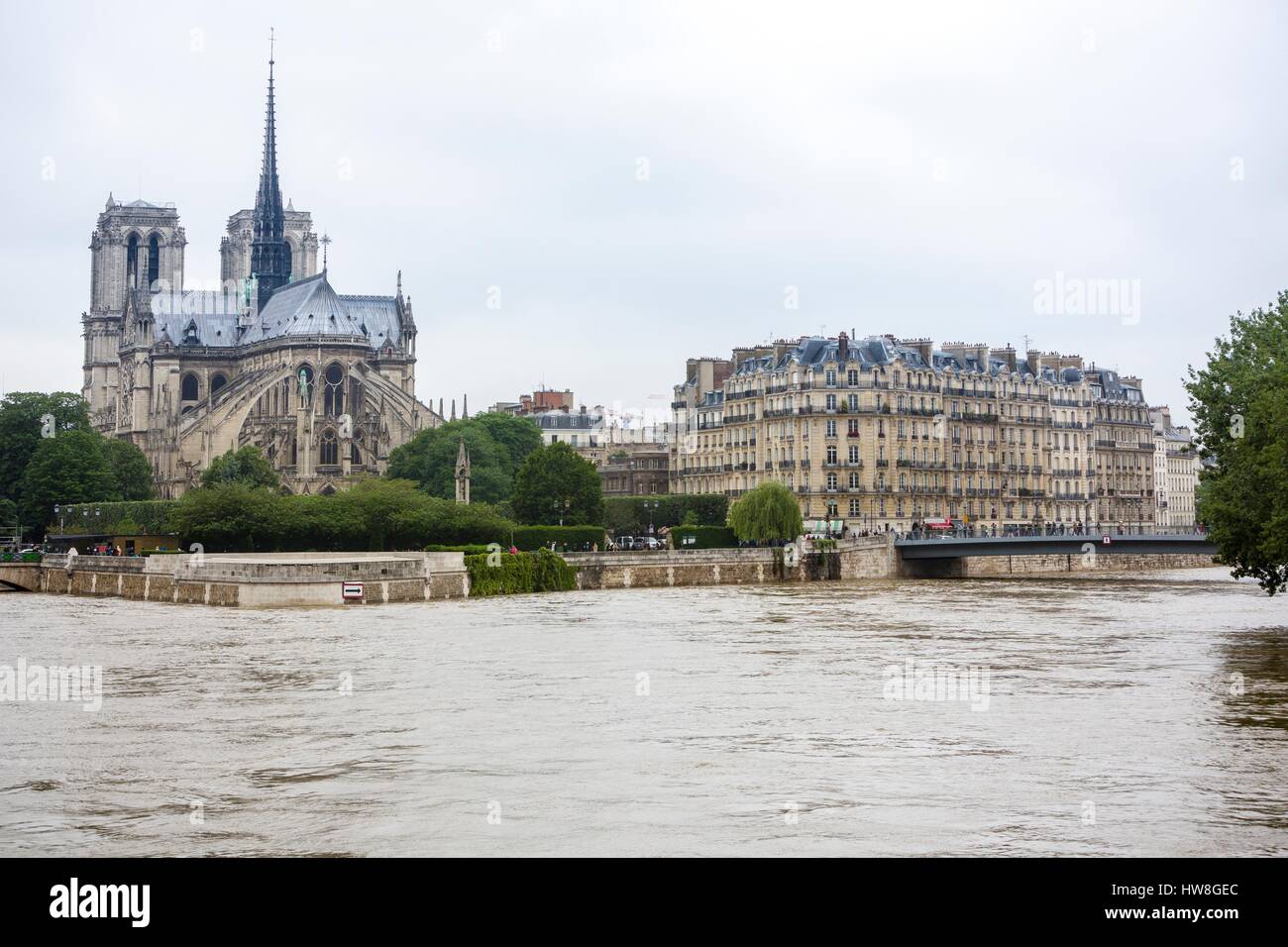 So, while we may see it rebuilt and think "it's not the same" – our great, great, great grandchildren will probably see it as an achitechtural classic once again – providing we do something about Global Warming, which came within 3 feet of breaking over the embankments during the 2016 Paris Flood.
As there is not much news today, it's a good time to kick off our Portfolio Reviews with a look at our public portfolio called the Money Talk Portfolio, which we only trade live on BNN's (Bloomberg Canada) Money Talk Show once per quarter. I'll be on the show again next Wednesday at 7pm and yes, we will be making changes but, for now, we still have the same positions we had back on Jan 30th, which is the last time we made changes.
Back on Jan 30th, we had analyzed our then $105,845 portfolio, which was up 111.7% from our $50,000 base on 9/6/17 and we said we had $152,476 of potential gains less $13,760 we expected to lose on our hedges so call it $140,000 expected to be made by Jan 15th, 2021 (our long expirations) and that means we should be making about $10,000 per month if we're on track – which is not bad for an initial $50,000 portfolio ($10,000 being 20% per month).
As of yesterday's close, the Mondey Talk Portfolio is up 158% from the start at $128,983 so we've gained $23,138 in 2.5 months – almost exactly on track with our expections. As I said at the time:
The key to successful trading is having a realistic trading plan and then making sure that plan is successful. If you are diversified in your positions and if you hedge properly – there shouldn't be any times in which all your positions are losing and that, then, gives you the flexibillity to make adjustments when you need to or, in the case of our Money Talk Portfolio – the ability to completely ignore the market gyrations and simply take stock and make adjustments once a quarter.

You don't need to play a lot to make money – just play smart when you do play!
I strongly suggest you read over the Jan 30th Review and, next Wednesday, we're going to go over changes and projections on our 10 positions but, for now, they are all doing what they are supposed and, of course, we don't have any options expiring this week (April) – as that would be silly in a portfolio we only adjust once per quarter:
People as if we're going to launch new portfolio (and we will at the end of this year) but here's a "new" portfolio of $105,845 at the start of this year that we told you could make $138,716 by the end of 2020 (actually, that's just $5,779 per month but, of course, we'll add other trades to do better) and here we are, 6 weeks later, up $23,138 – seems as good as new to me!
These positions, in turn, will double up if all goes well and making "just" 100% between now and Jan 2021 is still a pretty good return – even for our spoiled PSW Members! That brand new IBM (IBM) trade (our 2019 Trade of the Year, in fact) was only net $650 cash to initiate and is already net $2,408 – up $1,758 (270%) in the first 6 weeks and right on the way to our full $7,500 return if IBM is over $135 (now $144) in Jan, 2021. That's another $5,092 (211%) that can be made on this trade from this point forward!
The new Caterpillar (CAT) trade was net $6,000 and is now net $7,424 so up about 23% on that one so far but, more importantly, CAT is at $140.25 and our goal is $130 so all we have to do is not go down $10 between now and Jan, 2021 and we will have another 100%+ gain. In other words, here's a position that can make 100% over the next 20 months – what are you going to do with that knowledge?
Remember: I can only tell you what is likely to happen and how to make money from it – the rest is up to you!
Do you know someone who would benefit from this information? We can send your friend a strictly confidential, one-time email telling them about this information. Your privacy and your friend's privacy is your business... no spam!
Click here and tell a friend!