by phil - October 18th, 2016 8:20 am
See, this is why Monday's are pointless.
Everything that happened in yesterday's ultra low-volume sell-off has been reversed already and NOW the week can finally begin. Still, it didn't stop us from making a very quick $1,000 per contract on the oil trade we talked about in yesterday's morning post – you are very welcome!
Remember, I can only tell you what the market is going to do and how to make money trading it – the rest is up to you…
The default contracts rolled over this morning and now we're watching /CLZ6, the December contracts, which are 0.50 higher and have less pressure on them so we're not as enthusiastic with our shorts today but $51, if we hit it, will still be worth a toss on the short side.
Another thing we knew yesterday was that Fed Vice-Chairman Fisher was the only hawk speaking this week and he had his swing at bat and was actually very gentle and now we have no Fed Speakers today but we do have the Consumer Price Index at 8:30 and, other than employment figures, that's the #1 indicator that influences the Fed.
This is September CPI and August was 0.2% but 0.3% at the core, which excludes food and energy. Oil got more expensive in September as did many foods including coffee, which we nailed the bottom on in earlier in the year and which we just discussed on Money Talk last week as a finalist for our 2017 Trade of the Year – though it won't make the finals if it takes off too quickly for our Thanksgiving official pick!
Of course, that didn't stop us from adding it to our Long-Term Portfolio for our Members earlier in the year though currently we've cashed those out and added the Coffee ETF (JO) to our Options Opportunity Portfolio in the following trade:
JO is already blasting over our goal at $23.18 as of yesterday's close and, if we stay over $22 through March, this net $1,650 trade will return $4,500 for a $2,850 gain on cash (172%) in just 6…

Posted in Appears on main page, Immediately available to public | Join Member's Chat - 155 Comments Here »
by ilene - October 18th, 2016 3:48 am
Courtesy of John Mauldin, Thoughts from the Frontline
"The US has the most dysfunctional healthcare system in the world."

– Elizabeth Holmes

"Healthcare is the cornerstone of the socialist state."

– Monica Crowley

"You've got this crazy system where all of a sudden, 25 million more people have health care and then the people that are out there busting it – sometimes 60 hours a week – wind up with their premiums doubled and their coverage cut in half."

– Former President Bill Clinton last week in Flint, Michigan

Cassius: "The fault, dear Brutus, is not in our stars, but in ourselves…"

– Julius Caesar (I, ii, 140-141)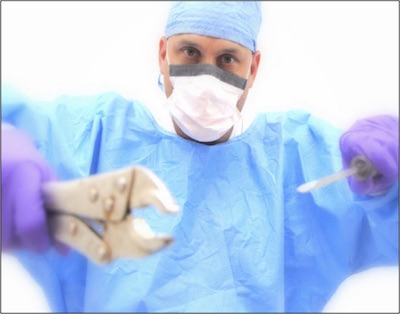 No matter what happens on Election Day, we know one thing for sure: Barack Obama will stop being president on January 20. He will leave behind the signature accomplishment of his eight years in office: Obamacare. His name is on the program forever. It will be his legacy. Some of my readers see it is a disaster, and others see it as a triumph, but I think everybody agrees that there need to be some changes.
Yes, millions more people now have access to health insurance. That's a very good thing – but access to health insurance is not the same as access to healthcare. And access to healthcare is not the same as access to affordable healthcare.
When 2017 open enrollment begins on Nov. 1, many people whom the Affordable Care Act is supposed to serve will find that unaffordable non-care is all they can get. As we will see, there are many places in the US where premiums will rise by 30 to 40% or more in just one year.
It's not just Obamacare. In fact, the problems I am describing would have happened with or without Obamacare. The financial problems would have happened if we had Paul Ryan's version of healthcare; they just would have come a few years later. The problems are demographic and personal in nature. For my Canadian and European readers and others who live in countries with universal healthcare, you will be able to read the first half of…

Posted in Appears on main page, Immediately available to public, Phil's Favorites | No Comments »
by phil - October 17th, 2016 8:14 am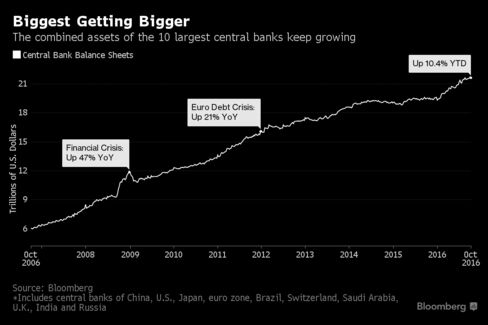 $3 Trillion Dollars!
That's how much QE stimulus has been added by the World's Central Banksters in the last year and the headlines say it's "only" a 10% increase (in 2016, not 12 months) but it's 10% of a MUCH BIGGER NUMBER than when we had a 20% increase in 2012 ($2.4Tn from $12Tn) or a 47% increase in 2009 ($2.4 Tn from $9.5Tn). This is in fact, the most stimulus EVER pushed into the markets and the S&P is at 2,132, after starting the year at 2,050 so up 82 points is 4% for $3Tn.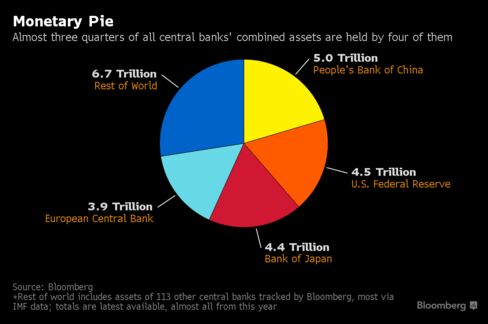 So it costs about $1Tn to buy 1% of S&P growth these days – that's not much bang for the buck. From Jan 2012 (1,250) to Dec (1,425) $2.5Tn bought us 175 points, which was 14% so now we're spending 30% more to get 70% less now. How long will this madness continue? Will we spend $4Tn to buy another 1% growth or will the Central Banskters finally admit their policies are a dismal failure and, at this point, doing far more harm than good?
In China (and it always comes back to China), Beijing has quietly launched the biggest fiscal stimulus in history, one that is even bigger than 2009-10, following the global meltdown. According to Evercore ISI, the size of the stimulus is a whopping 4.5 %- 5.0% of GDP in 2016 or, to put it simply, 2/3 of China's GDP growth is nothing more than fiscal stimulus!
This terrifying chart shows you just how far off the rails the Chinese Government has driven the stimulus train, driving the Government's fiscal balance from +400Bn in 2008 to – 3,000Bn in 2016 adding 429Bn more debt in August alone!
THAT is how China avoided our predicted August melt-down and all the demand numbers you are seeing from China that are being treated as good news are completely stimulus-driven and are simply not a sustainable reality. For example, the dramatic surge in car purchases is not due to organic demand, but is the result of a tax cut (by half) on small engine cars implemented by the government in September, 2015. Since the cut, China's auto sales have increased…

Posted in Appears on main page, Immediately available to public | Join Member's Chat - 176 Comments Here »
by ilene - October 17th, 2016 3:21 am
Courtesy of Wade of Investing Caffeine
There are many ways to make money in the financial markets, but if this was such an easy endeavor, then everybody would be trading while drinking umbrella drinks on their private islands. I mean with all the bright blinking lights, talking baby day traders, and software bells and whistles, how difficult could it actually be?
Unfortunately, financial markets have a way of driving grown men (and women) to tears, usually when confidence is at or near a peak. The best investors leave their emotions at the door and follow a systematic disciplined process. Investing can be a meat grinder, but the good news is one does not need to have a 90% success rate to make it lucrative. Take it from Peter Lynch, who averaged a +29% return per year while managing the Magellan Fund at Fidelity Investments from 1977-1990. "If you're terrific in this business you're right six times out of 10," says Lynch.
Sweating Way to Success
If investing is so tough, then what is the recipe for investment success? As the saying goes, money management requires 10% inspiration and 90% perspiration. Or as strategist and long-time investor Don Hays notes, "You are only right on your stock purchases and sales when you are sweating." Buying what's working and selling what's not, doesn't require a lot of thinking or sweating (see Riding the Wave), just basic pattern recognition. Universally loved stocks may enjoy the inertia of upward momentum, but when the music stops for the Wall Street darlings, investors rarely can hit the escape button fast enough. Cutting corners and taking short-cuts may work in the short-run, but usually ends badly.
Real profits are made through unique insights that have not been fully discovered by market participants, or in other words, distancing oneself from the herd. Typically this means investing in reasonably priced companies with significant growth prospects, or cheap out-of-favor investments. Like dieting, this is easy to understand, but difficult to execute. Pulling the trigger on unanimously hated investments or purchasing seemingly expensive growth stocks requires a lot of blood, sweat, and tears. Eating doughnuts won't generate the conviction necessary to justify the valuation and excess…

Posted in Appears on main page, Immediately available to public, Phil's Favorites | No Comments »
by ilene - October 15th, 2016 4:12 pm
The U.S. economy is in desperate need of a strong dose of fiscal penicillin

By Christian Weller, University of Massachusetts Boston
Despite six years of "recovery" from the Great Recession, America's middle class still struggles financially amid sluggish economic growth and middling job creation.
The Federal Reserve's near-zero interest rates have helped stabilize the economy after it nearly went into freefall in 2008 and 2009, but that policy is coming to an end, with at least one quarter-point hike expected this year and more in 2017 and 2018.
So what will support the economy once the Fed's largesse begins to disappear?
I've been exploring the key economic data – from productivity and housing to wage growth and consumer spending – to better understand where we're headed and what is needed to get out of this no-to-low growth environment, a pernicious state some economists call secular stagnation. The data show clearly why serious attention is needed to foster faster growth, a more competitive economy and more opportunities for American families.
And only one institution, I would argue, is able to do something about it: Congress.
Stagnant growth and productivity

For most of the recovery, economic growth has been lackluster.
Gross domestic product has expanded at an average annual inflation-adjusted rate of just 2 percent since the recession ended in the second quarter of 2009, far below the rate of 3.4 percent from December 1948, when the first recession after World War II started, to December 2007, when the most recent recession began. And in just the past three quarters through June, the economy has barely budged, growing at an anemic 1 percent or so.
---
---
Productivity growth, measured as the increase in inflation-adjusted output per hour, is key to propelling strong economic growth because it means that workers are getting better at doing more in the same amount of time. Yet productivity rose only a total of 6.6 percent from the second quarter of 2009 to the second quarter of 2016. That amounts to an average rate of 0.9 percent a year, a fraction of the 2.3 percent we experienced from 1948 to 2007.…

Posted in Appears on main page, Immediately available to public, Phil's Favorites | No Comments »
by ilene - October 14th, 2016 8:57 pm
When Algorithms Work Against Us

By John Light at BillMoyers.com
Courtesy of BillMoyers.com
For better or worse, America is in the midst of a silent revolution. Many of the decisions that humans once made are being handed over to mathematical formulas. With the correct algorithms, the thinking goes, computers can drive cars better than human drivers, trade stock better than Wall Street traders and deliver to us the news we want to read better than newspaper publishers.
But with this handoff of responsibility comes the possibility that we are entrusting key decisions to flawed and biased formulas. In a recent book that was longlisted for the National Book Award, Cathy O'Neil, a data scientist, blogger and former hedge-fund quant, details a number of flawed algorithms to which we have given incredible power — she calls them "Weapons of Math Destruction." We have entrusted these WMDs to make important, potentially life-altering decisions, yet in many cases, they embed human race and class biases; in other cases, they don't function at all.
Among other examples, O'Neil examines a "value-added" model New York City used to decide which teachers to fire, even though, she writes, the algorithm was useless, functioning essentially as a random number generator, arbitrarily ending careers. She looks at models put to use by judges to assign recidivism scores to inmates that ended up having a racist inclination. And she looks at how algorithms are contributing to American partisanship, allowing political operatives to target voters with information that plays to their existing biases and fears.
A veteran of Occupy Wall Street, O'Neil has now founded a company, O'Neil Risk Consulting & Algorithmic Auditing, or ORCAA (complete with whale logo), to "audit" these privately designed secret algorithms — she calls them "black boxes" — that hold public power. "It's the age of the algorithm," the company's website warns, "and we have arrived unprepared." She hopes to put her mathematical knowledge to use for the public good, taking apart algorithms that affect people's lives to see if they are actually as fair as their designers claim. It's a role she hopes a government agency might someday take on, but in the meantime it falls to crusading data scientists like O'Neil.
We spoke with her recently about how…

Posted in Appears on main page, Immediately available to public, Phil's Favorites | No Comments »