by ilene - November 24th, 2015 11:05 pm
Courtesy of Joshua Brown, The Reformed Broker
If you're a millennial, your definition of financial risk should be based entirely on the likelihood of losing your job or heading down the wrong career path. Stock market volatility should literally be the last thing on your mind.
Rob Arnott has made the case that the odds of you losing your job go up substantially when the stock market goes down, but it's important that you separate the two things in your mind when putting away pre-tax money into a retirement account.
In fact, I would argue that stock market volatility should be embraced for the under 35 set. Ostensibly, you've got years (decades) of future accumulation ahead of you – why on earth would you be rooting for higher and higher investment markets when you're a guaranteed buyer for the foreseeable future? Expected returns for an asset class generally rise when prices stagnate or fall. The big open secret of the investment business is that a know-nothing investor with time on his side is in a better position for gains than a brilliant investor, armed with all the tools under the sun, with near-term liabilities to fund.
In this morning's incredibly helpful BAML US Equity Year Ahead Strategy report, Savita Subramanian & Co tuck in a pair of important charts for younger investors to wrap their heads around. Below, a contrast between the probability of losing money in stocks over the next decade versus the likelihood of negative returns in the bond market. People in their 20's should only concern themselves with the fixed income portion of their portfolios in terms of having dry powder for strategic rebalances.
Let's take a look:
The Millennial: stocks for the long term

While Millennials may be a more risk-averse generation, having witnessed the carnage of the global financial crisis and its impact on their parents, this generation has the benefit of long time horizons. As Chart 28 shows, the probability of losing money in the S&P 500 declines markedly as one's time horizon increases. By contrast, the probability of losing money in bonds as rates rise has been far higher.
…

Posted in Appears on main page, Immediately available to public, Phil's Favorites | No Comments »
by phil - November 24th, 2015 8:12 am
Going down!
You can't draw any conclusions from these low-volume trading days but, in general, stocks have been in retreat and this morning the news of Turkey shooting down a Russian jet fighter did not help the mood one bit as European markets dove 1.5% and our Futures followed down half a point (so far).
I already sent out a News Alert to our Members and, if you follow us on Twitter, you already saw it – so I won't go over all the details and possible repercussions again. Needless to say World War III would be kind of a bummer so let's hope things don't escalate. Fortunately, Vladimir Putin is well known for his diplomatic restraint.
The US State Department has already issued a Global Travel Alert that's likely to put a damper on holiday cheer this year. Paris is already seeing a slump as airline bookings into the city are down 13% – enough to put a serious dent in the travel industry's bottom line. I was in NYC this weekend and my children got to see heavily armed police hanging out in Times Square and it was way too easy to get stand-by show tickets on Sunday (but we knew it would be, that's why we decided to go). Buffett's admonition to "be greedy when others are fearful" applies to more than just stocks…
Brussells has become a complete ghost town as the Government there is hunting for terrorists in the capital – not even the subways are running as the ECB must be protected at all costs, of course. It is in this environment, amazingly, that I have gotten tons of messages and comments in the past week telling me I'm too bearish and the markets will fly on the biggest Santa Claus Rally of all time. It really does scare me that so many investors believe in Santa Claus, not to mention the Fed.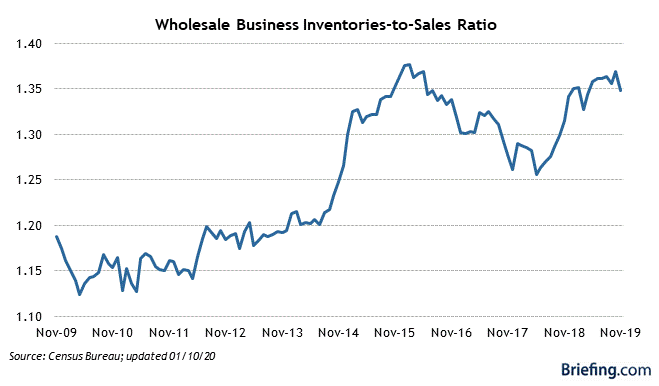 I'm tired of explaining why I'm more comfortable being in CASH!!! into the end of 2015 but David Stockman isn't, so you can hear his interview where he makes the case that the Fed is very…

Posted in Appears on main page, Immediately available to public | Join Member's Chat - 105 Comments Here »
by Sabrient - November 23rd, 2015 4:21 pm
Reminder: Sabrient is available to chat with Members, comments are found below each post.
Courtesy of Sabrient Systems and Gradient Analytics
Some weeks when I write this article there is little new to talk about from the prior week. It's always the Fed, global QE, China growth, election chatter, oil prices, etc. And then there are times like this in which there is so much happening that I don't know where to start. Of course, the biggest market-moving news came the weekend before last when Paris was put face-to-face with the depths of human depravity and savagery. And yet the stock market responded with its best week of the year. As a result, the key issues dominating the front page and election chatter have moved from the economy and jobs to national security and a real war (rather than police actions) against a blood-thirsty orthodoxy that, as the world now seems to universally understand, cannot be simply contained. It is suddenly better to risk being wrong but strong than to be right but weak.
In any case, the major market indexes have remained undeterred — by either the Fed's apparent foregone decision to raise the fed funds rate next month or the sudden wave of violence sweeping the globe — as seasonality and a strong technical picture continue to stoke bullish conviction in U.S. stocks. Moreover, our fundamentals-based sector rankings are mostly unchanged.
In this weekly update, I give my view of the current market environment, offer a technical analysis of the S&P 500 chart, review our weekly fundamentals-based SectorCast rankings of the ten U.S. business sectors, and then offer up some actionable trading ideas, including a sector rotation strategy using ETFs and an enhanced version using top-ranked stocks from the top-ranked sectors.
Market overview:
First a planeload of Russian tourists is bombed out of the sky. Then Paris is attacked by suicidal murderers. Then Mali gets the same. Now Brussels is in lockdown. This is not just a containment problem any longer (not that it ever really was). The civilized world seems to be coming together in the conviction that we are at war with a blood-thirsty ideology bent on religious and ethnic cleansing that would sooner see the entire world annihilated…

Posted in Appears on main page, Immediately available to public | No Comments »
by ilene - November 23rd, 2015 2:05 pm
If you didn't know what "full Volkswagen" means, now you do — it means "K-BIOed." See the chart below and be glad you didn't act on your rational assessment that the stock's move to $18 on Friday was overdone.
Courtesy of ZeroHedge. View original post here.
Just as we warned was possible, KBIO is going full Volkwsagen up another 150% today alone (up from $1 last Wednesday to over $45 today), the stock has just been halted.
Here is what we said may be happening:
In other words, Shkreli's consortium had acquired 70% of the company, and should they decide to pull the borrow, on the odd chance that the short interest had soared to above 30%, KBIO – which until a few days ago – suddenly has the potential to become the next Volkswagen: a company which has more shares short than there is float available to cover them.
And, as of today, it appears to be happening just as previewed:
From 44c to $45.82 in a week…
What's the Bid/Ask spread in $KBIO? Anywhere from 7 cents to 7 bucks apparently! pic.twitter.com/hMxb9n3NHp

— Eric Scott Hunsader (@nanexllc) November 23, 2015
It seems we were spot on:
What happens if Shkreli's plan is indeed to rerun the "Volkswagen" scenario and unleash an epic short squeeze that sends the price of the company into the stratosphere, unlinked from any fundamentals, but merely soaring ever higher as desperate shorts pay any price just to get out.

We hope to find out as suddenly this until recently bankrupt company whose price has exploded in the past two days, has become not only a poster child for everything broken and manipulated with the market (think 2014's CYNK one year forward) but has the market following with morbid to find out how the tragicomedy of "Shkreli vs the Shorters" concludes.
Is this next?
Because… Short interest actually rose to 38% of float as of Nov. 20, up from 5.7% on Nov. 13: Markit
[Picture by Banksy.]
Posted in Appears on main page, Immediately available to public, Phil's Favorites | No Comments »
by phil - November 23rd, 2015 8:25 am
A LOT of data this week.
We have, essentially, a 3-day week this week and don't expect people to stick around on Wednesday either and Friday being a half-day is a joke as it's dead as a doornail on Thanksgiving Fridays. Overall trading with be thin, which means all market action should be taken with a grain of salt and, unfortunately, we get revised GDP tomorrow morning – which is very important.
Our initial estimate of Q3 GDP was 1.5% and most Economorons think it will be revised up to 2% and why not – if GDP is so inexact that it can move up or down 33% in less than a month – what's the difference what number they paint into a holiday weekend? It's Personal Income and Outlays that really matter on Wednesday – as that's a precursor to Christmas Shopping Season. Durable Goods (also Weds) were a disaster in September (-1.2%) so hard to be worse in October but run away if they are.
In faraway lands we'll also get Eurozone PMI Reports, which are looking up so far but enjoy it while you can as tomorrow we get Germany's GDP, which may make ours look good. The rest of the Eurozone reports their GDP Thursday and Friday – so that will be worth at least checking in for on Friday morning – especially if you are a Futures player looking for some fun!
Meanwhile, oil Futures look like this, so you'd have to be a maniac to play. We played on Friday, of course and our long plays on oil (/CL) and gasoline (/RB) each made over $1,000 per contract for our morning readers (you're welcome). For those who could not play the Futures, we also had a long play on UGA options that popped 44% on the day (and will be cheap again this morning) so again, it's not like we have to be heavily invested to make money every day – we can make a fortune with these quick in and out plays – over and over again.
Getting back to cash allows us to enjoy our Thanksgiving trips without worrying about what the market is doing while we're on a plane. As noted in our October…

Posted in Appears on main page, Immediately available to public | Join Member's Chat - 97 Comments Here »